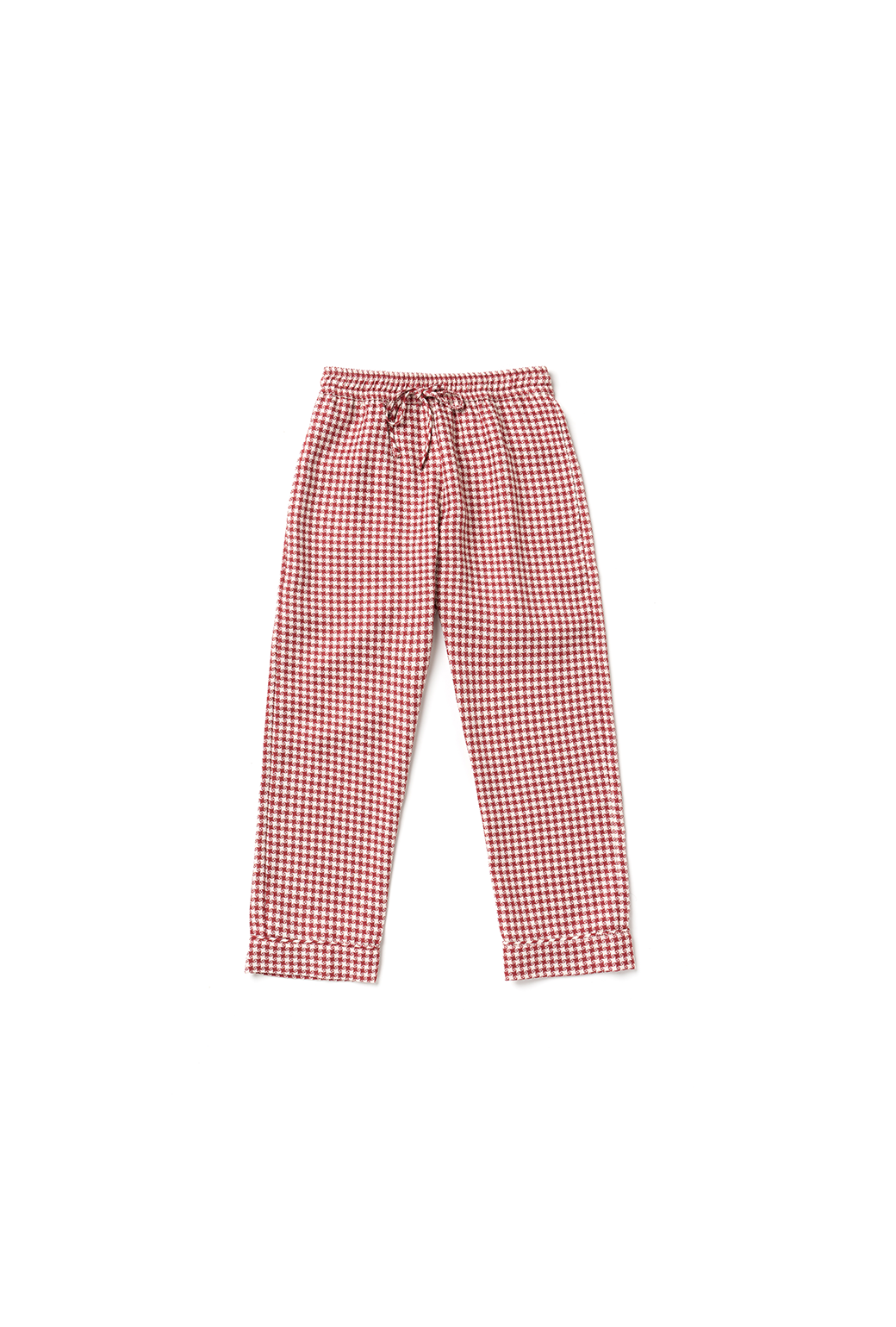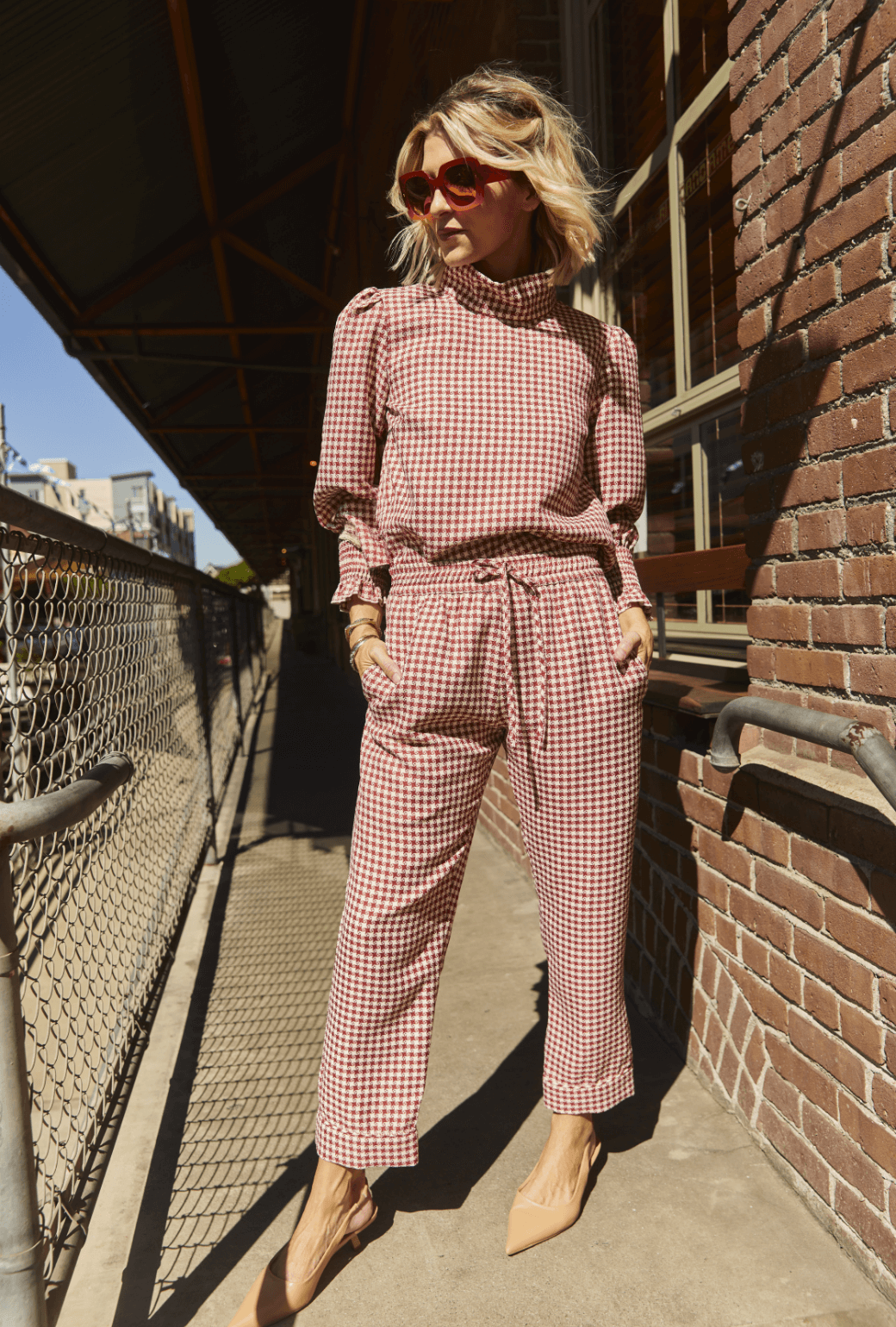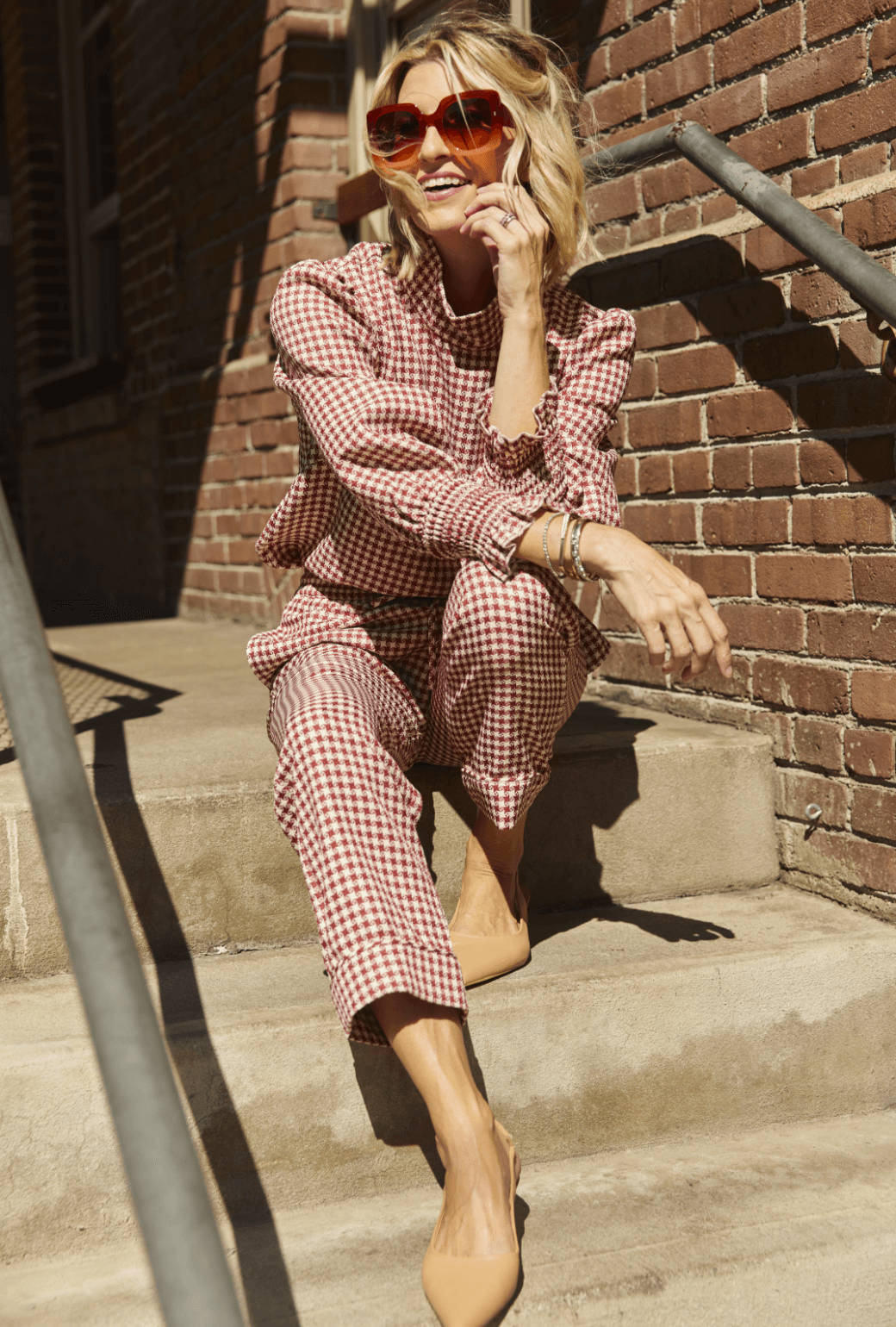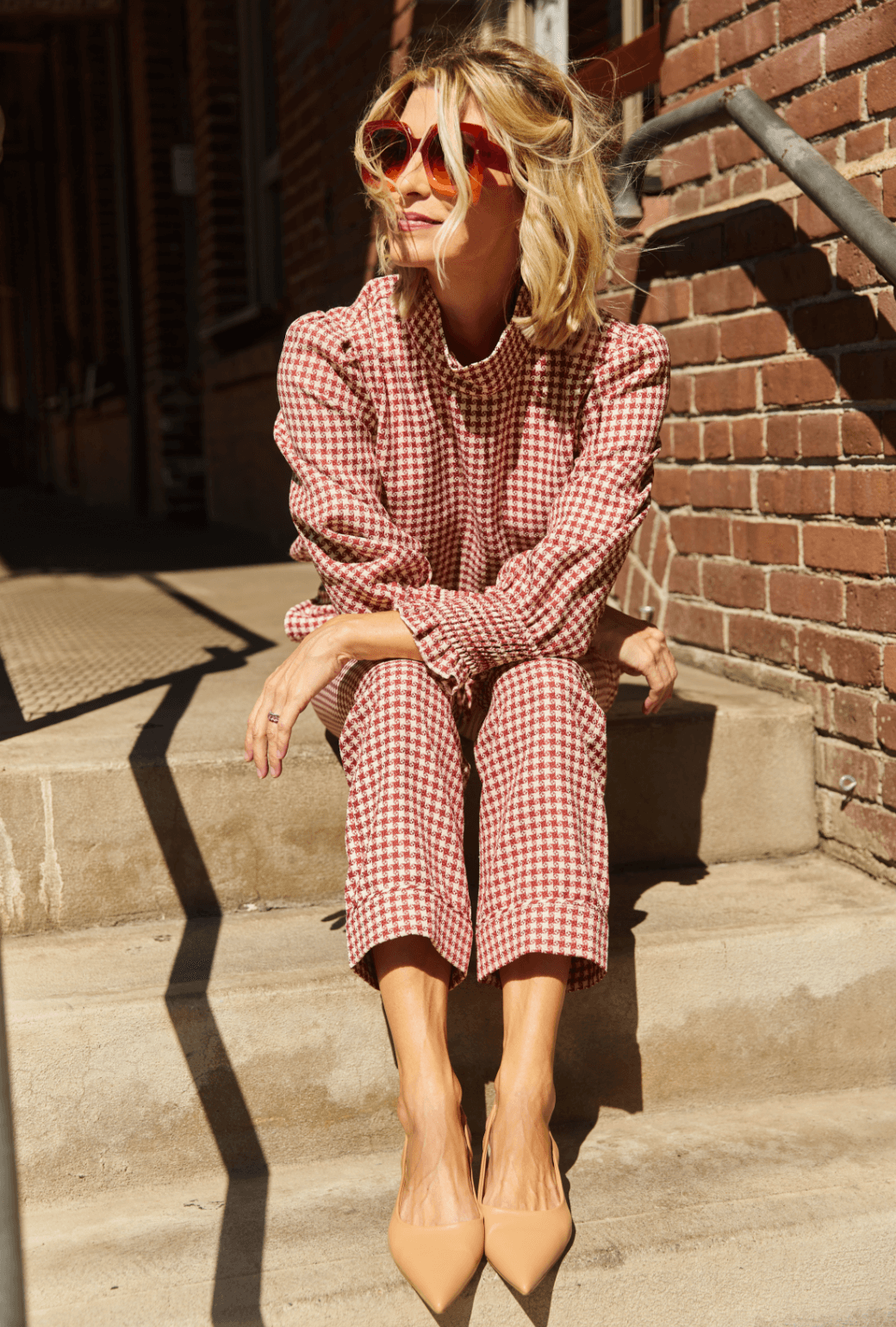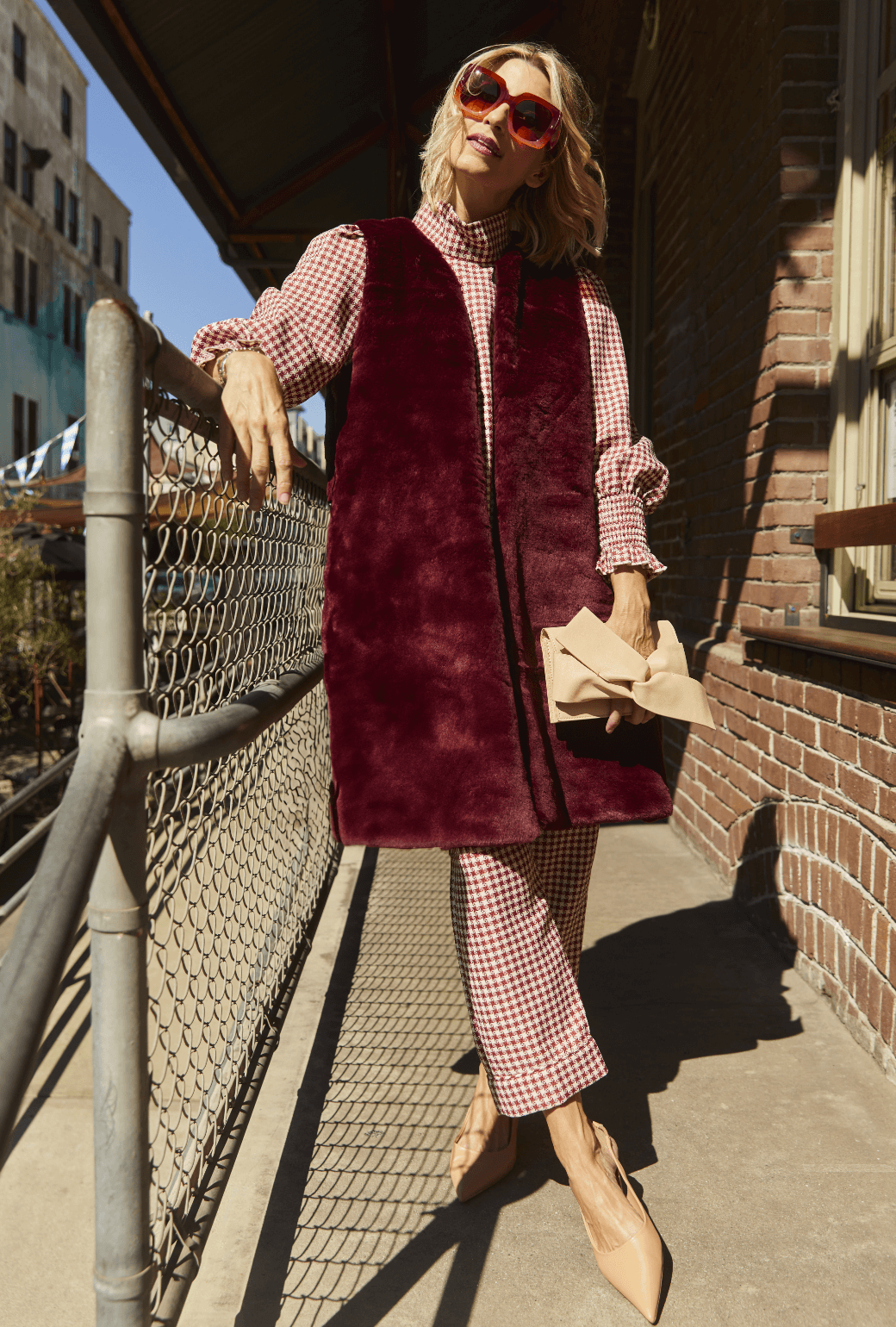 Everyday Pants
$128
Comfortable and chic at the same time? Sign us up! With a drawstring elastic waist, pockets, and a luxe houndstooth print, we based the fit of these pants on our classic PJ Trousers. Cropped at the ankle with self-piping detail and a hemline band. We love them paired with their matching Long Sleeve Mod Top. 
Why We Love It
Elastic Waist
Pockets!
Washable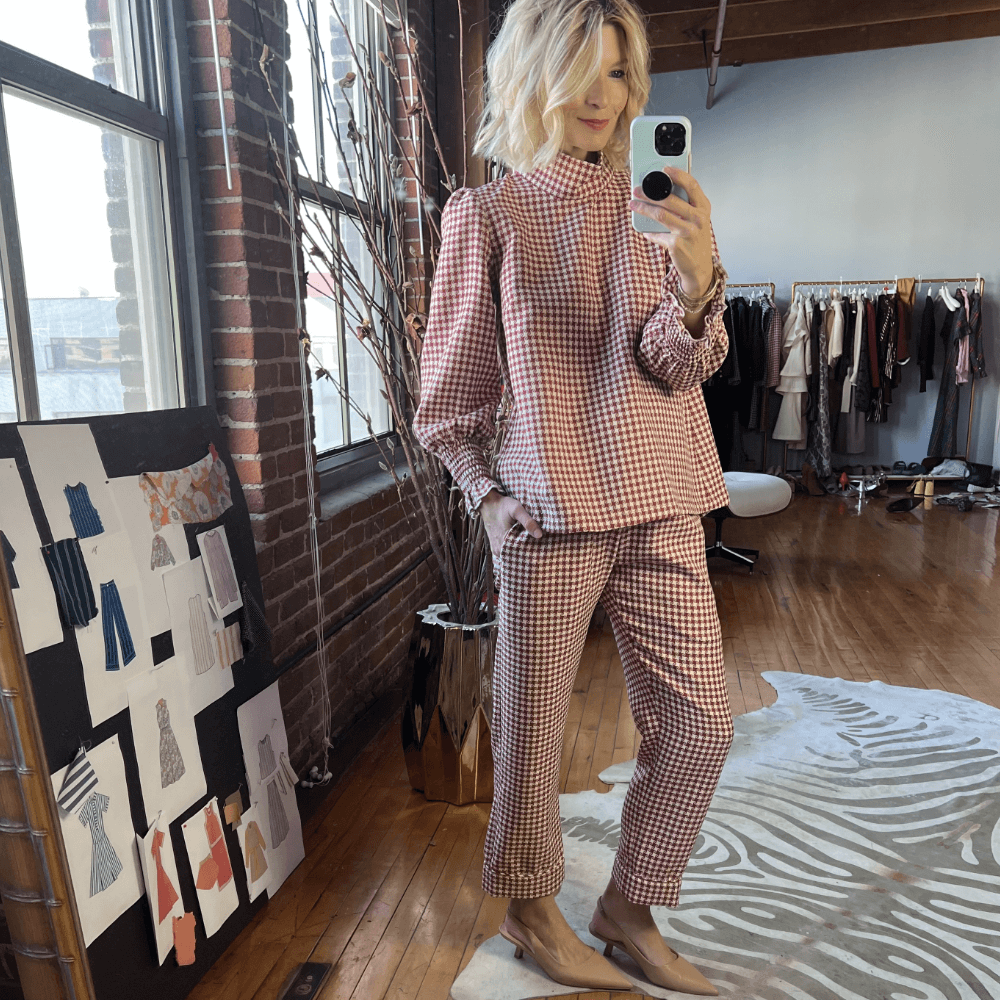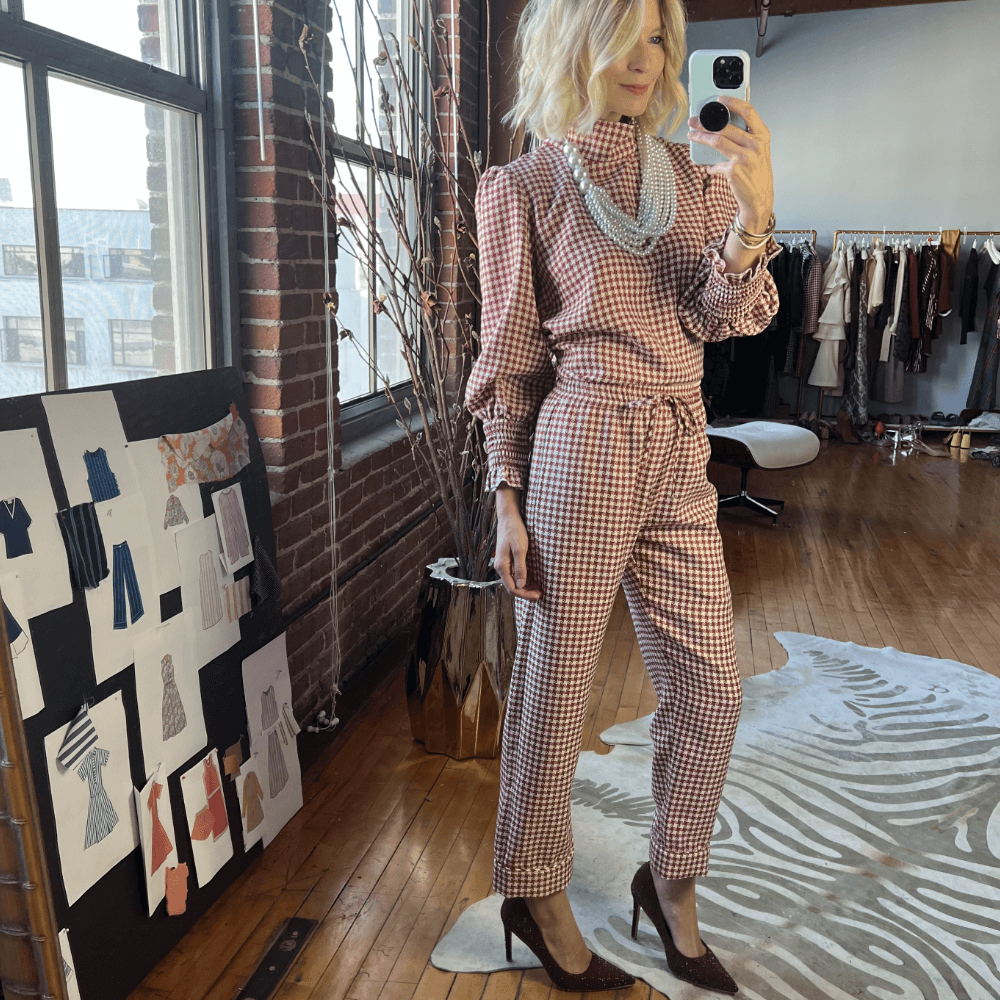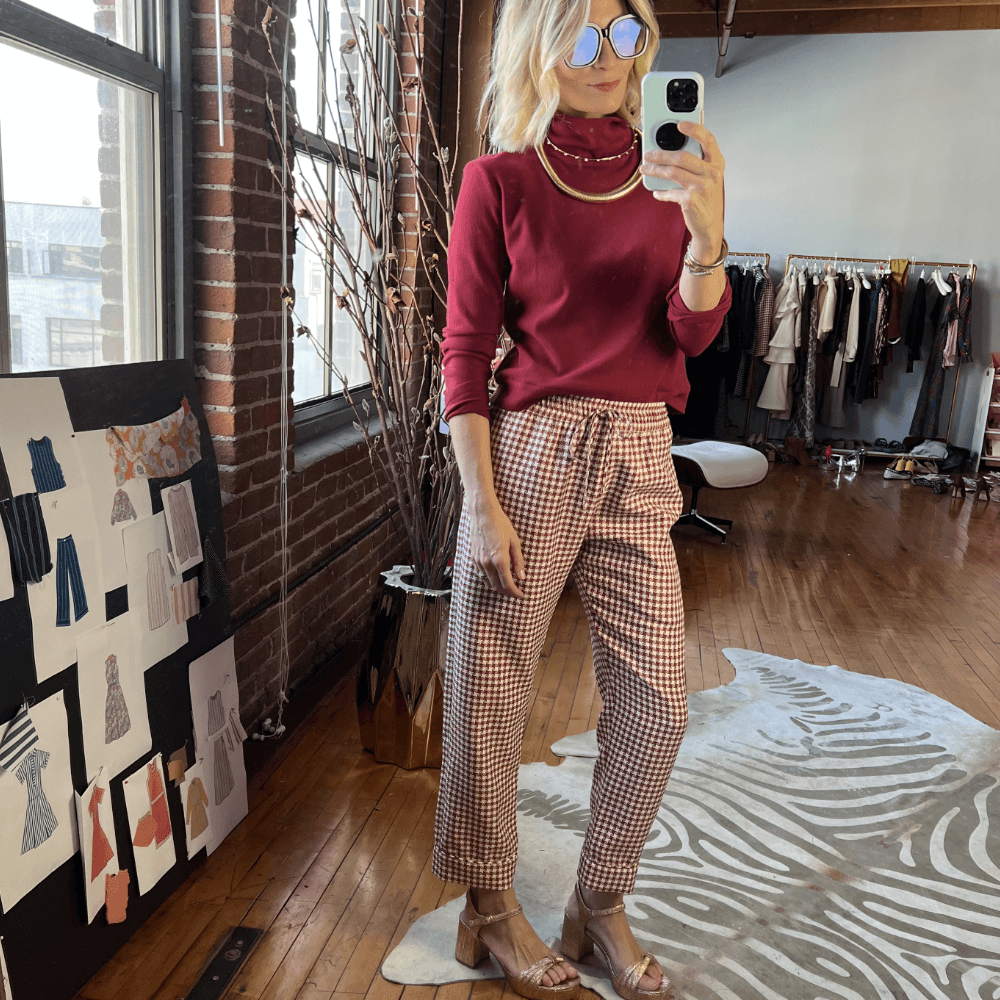 Styles for Days
For a relaxed, daytime ensemble, pair the matching Mod Top untucked over these comfy Everyday Pants.
A quick tuck and accessory change takes these two pieces from daytime casual to evening chic.
The Diane Turtleneck is the perfect complement to the garnet herringbone print for a look that is deceptively comfortable and totally pulled together.