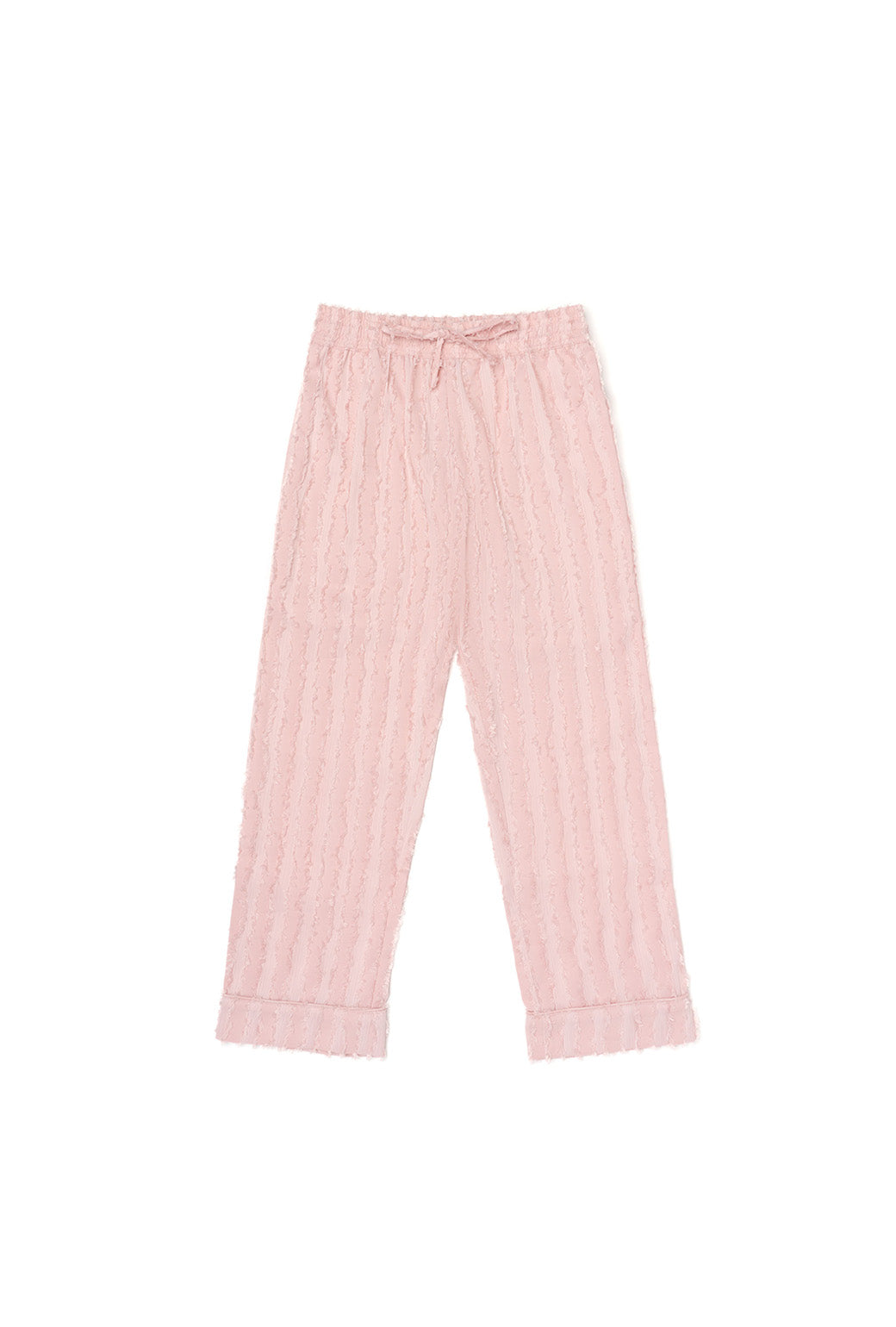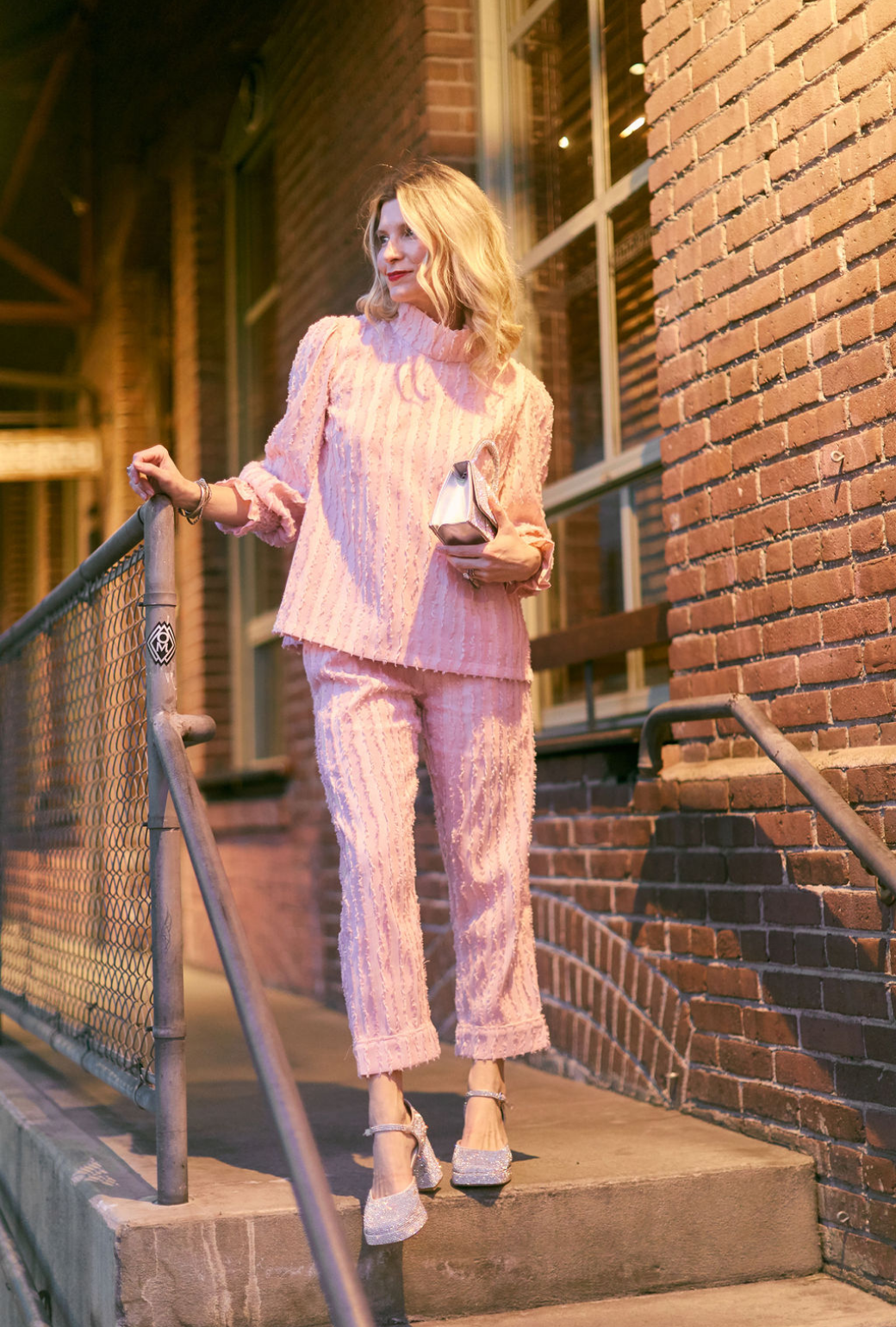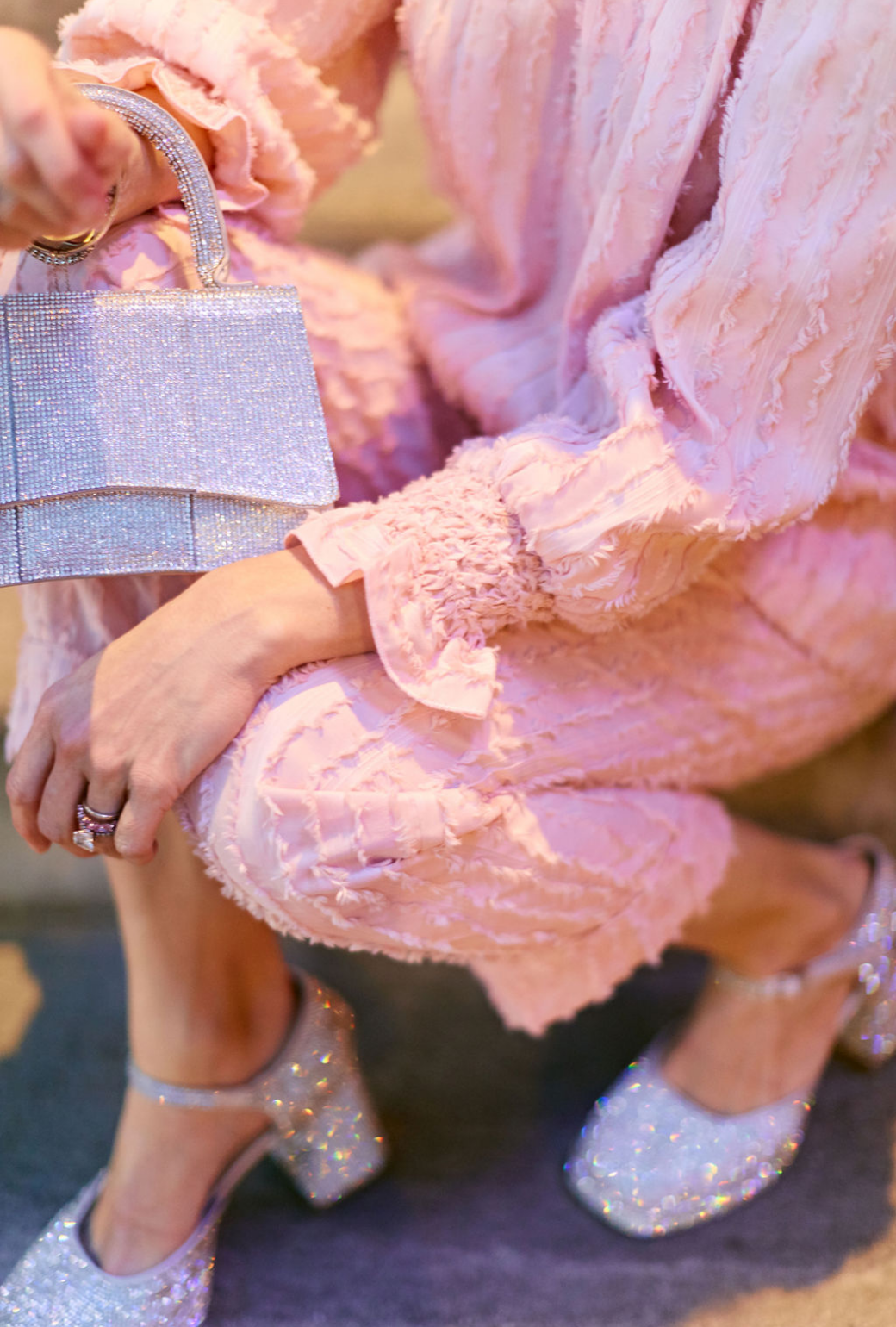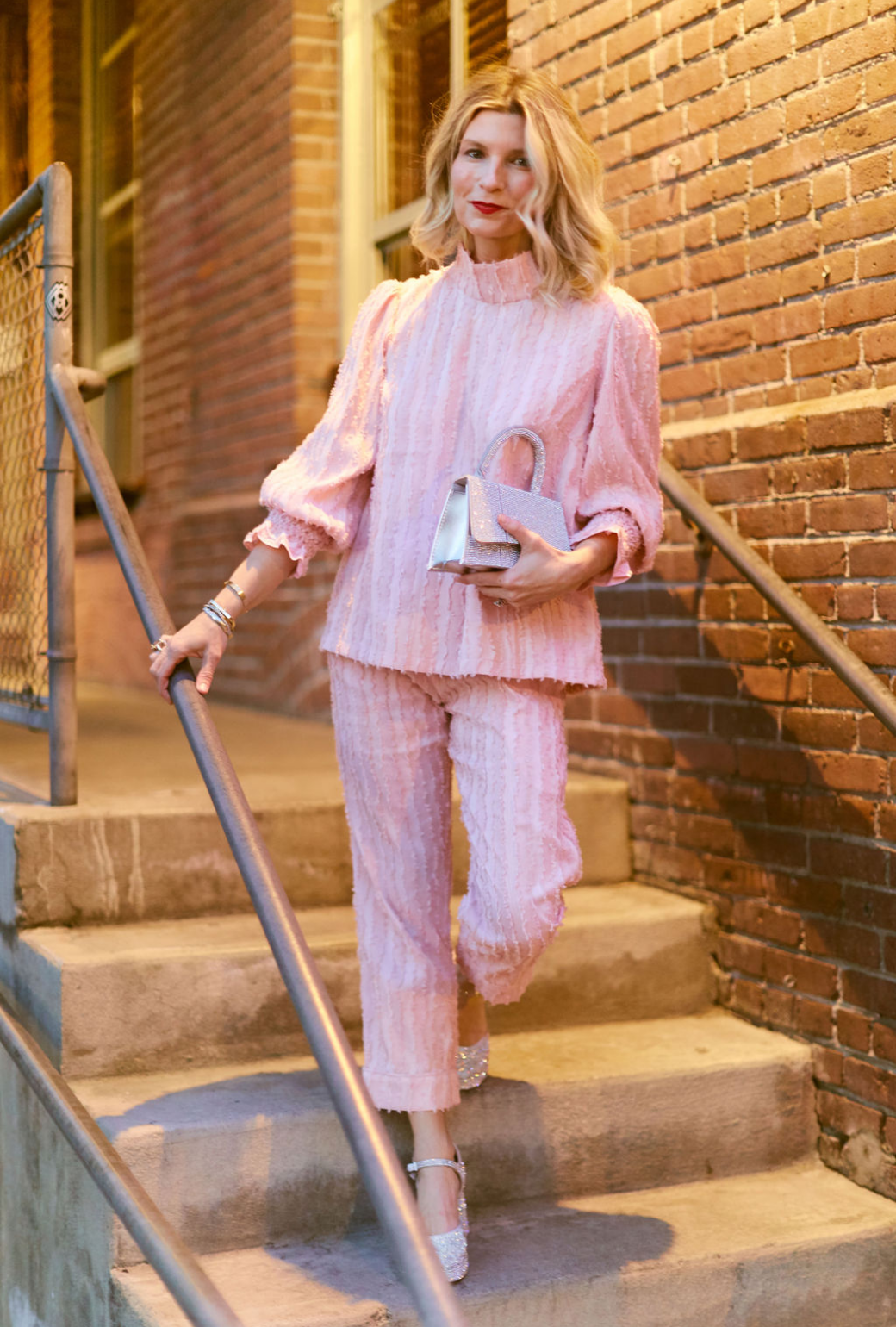 Everyday Pants
$118
Comfortable and chic at the same time? Sign us up! With a drawstring elastic waist, pockets, and the most beautiful blush fringed fabric, we based the fit of these pants on our classic PJ Trousers. Cropped at the ankle with self-piping detail and a hemline band. Pair them with their matching long sleeve mod top or add a pop of color with our Sleeveless Cropped Mod Top in Blue Knit. 
Why We Love It
Elastic Waist
Pockets!
Washable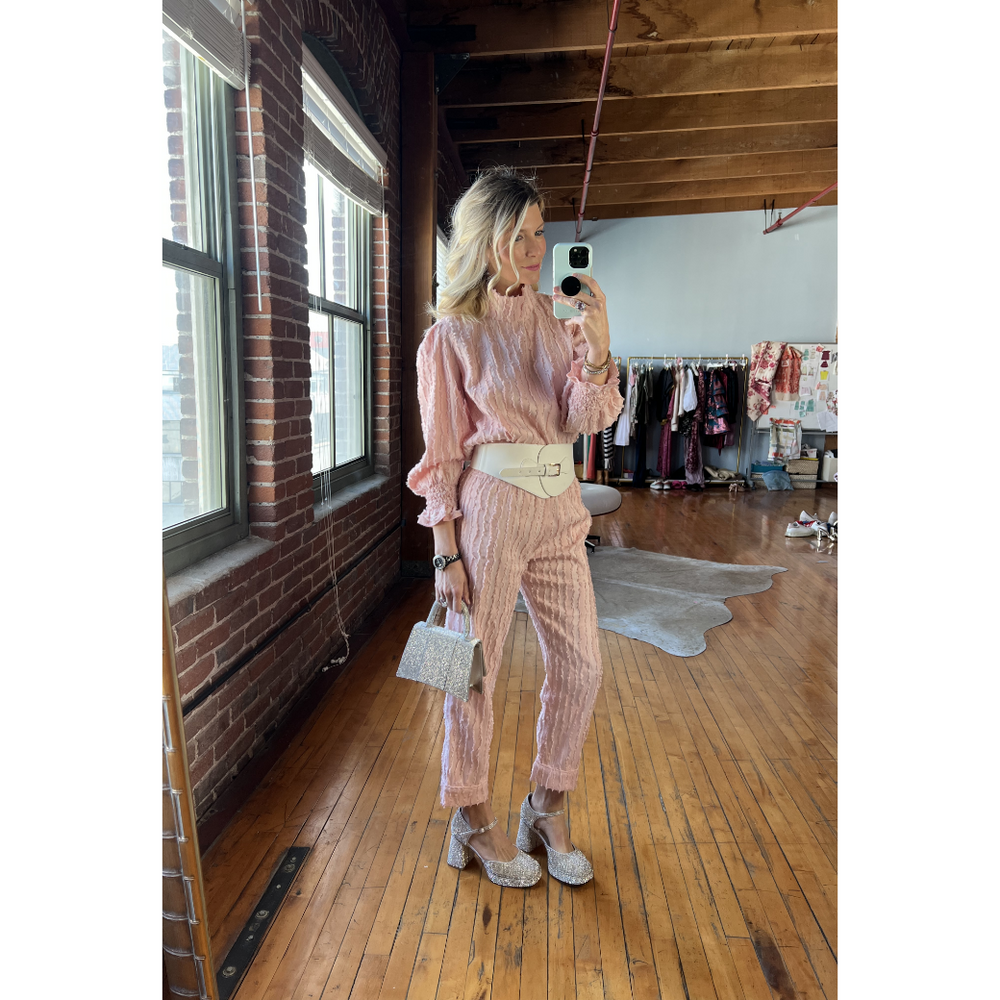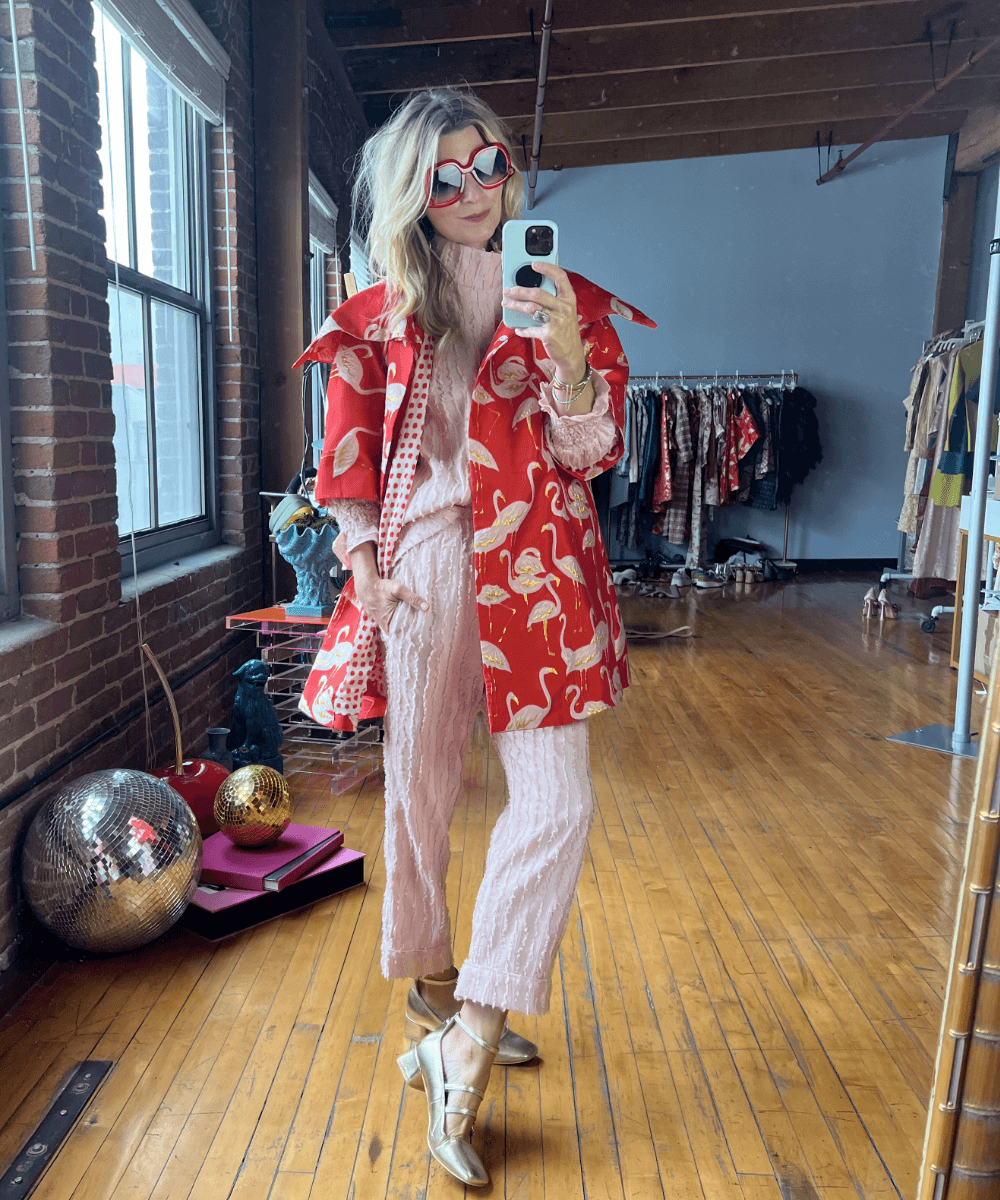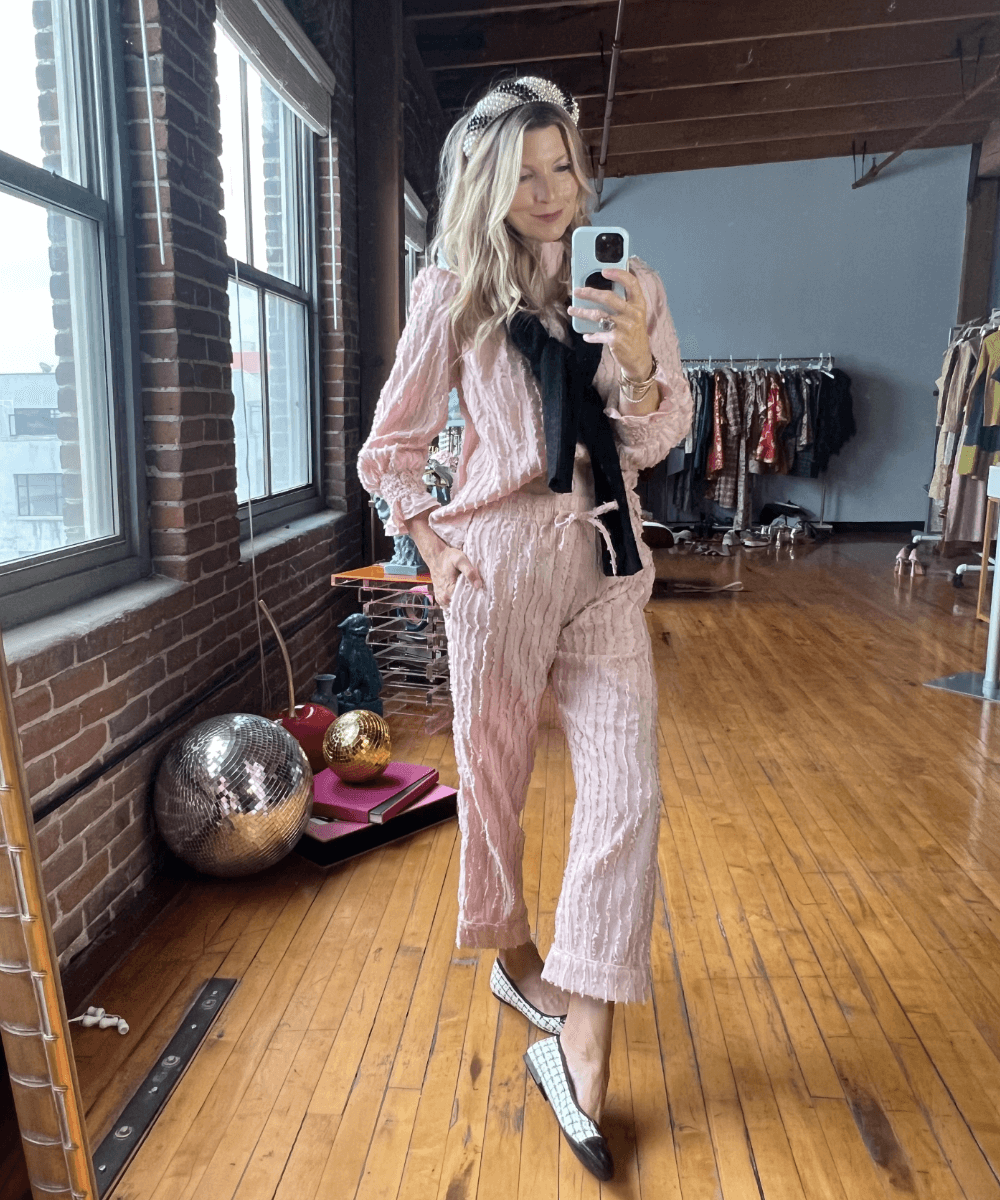 Styles for Days
Tuck in the long sleeve mod top for a more fitted look. Add accessories like our headband, knotty mama clutch and heels for a party look.
These pants look great with a pop of color! Add our car coat for a different look.
We love a set! Makes getting dressed easy. Wearing the top half tucked gives a more relaxed look, so versatile!