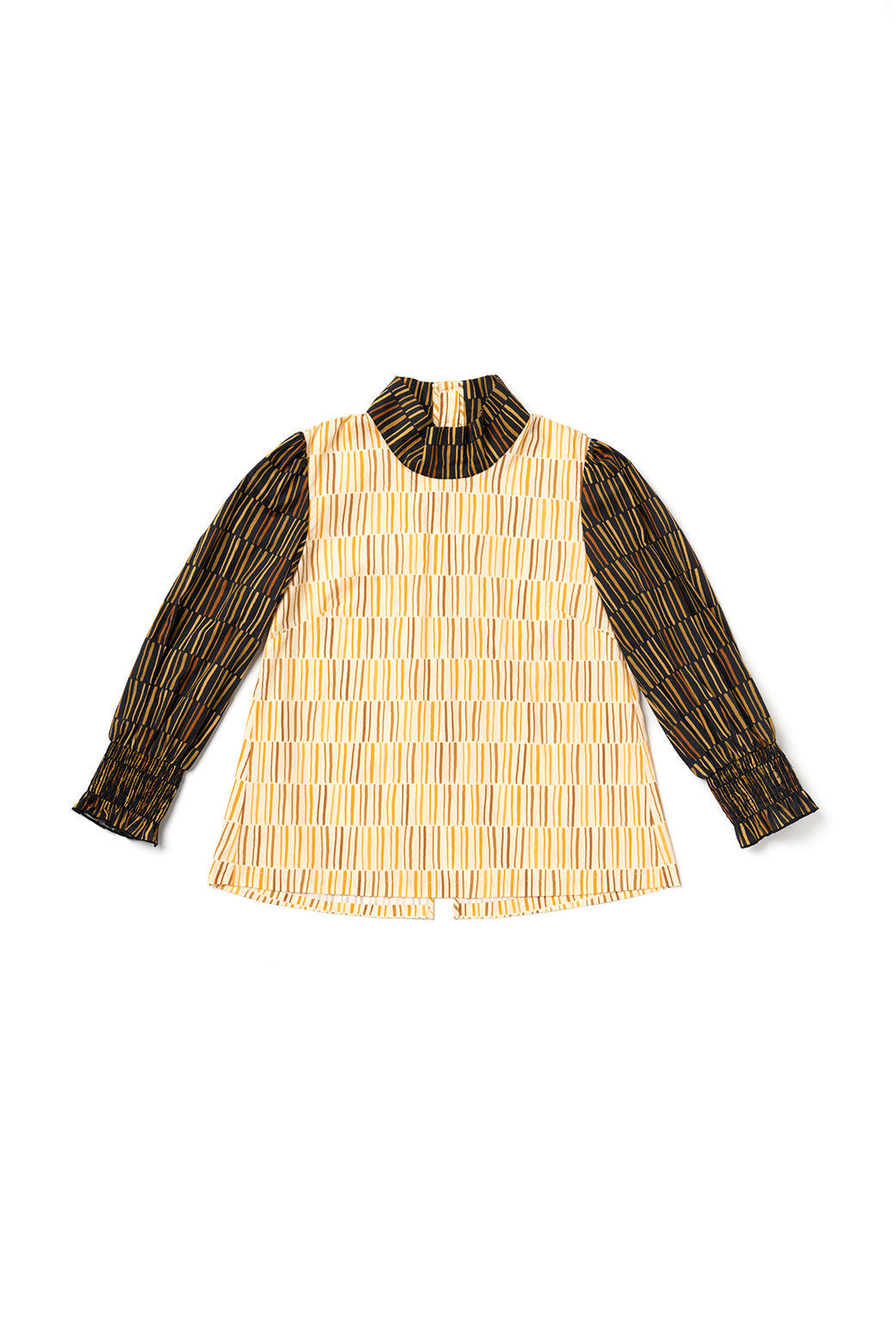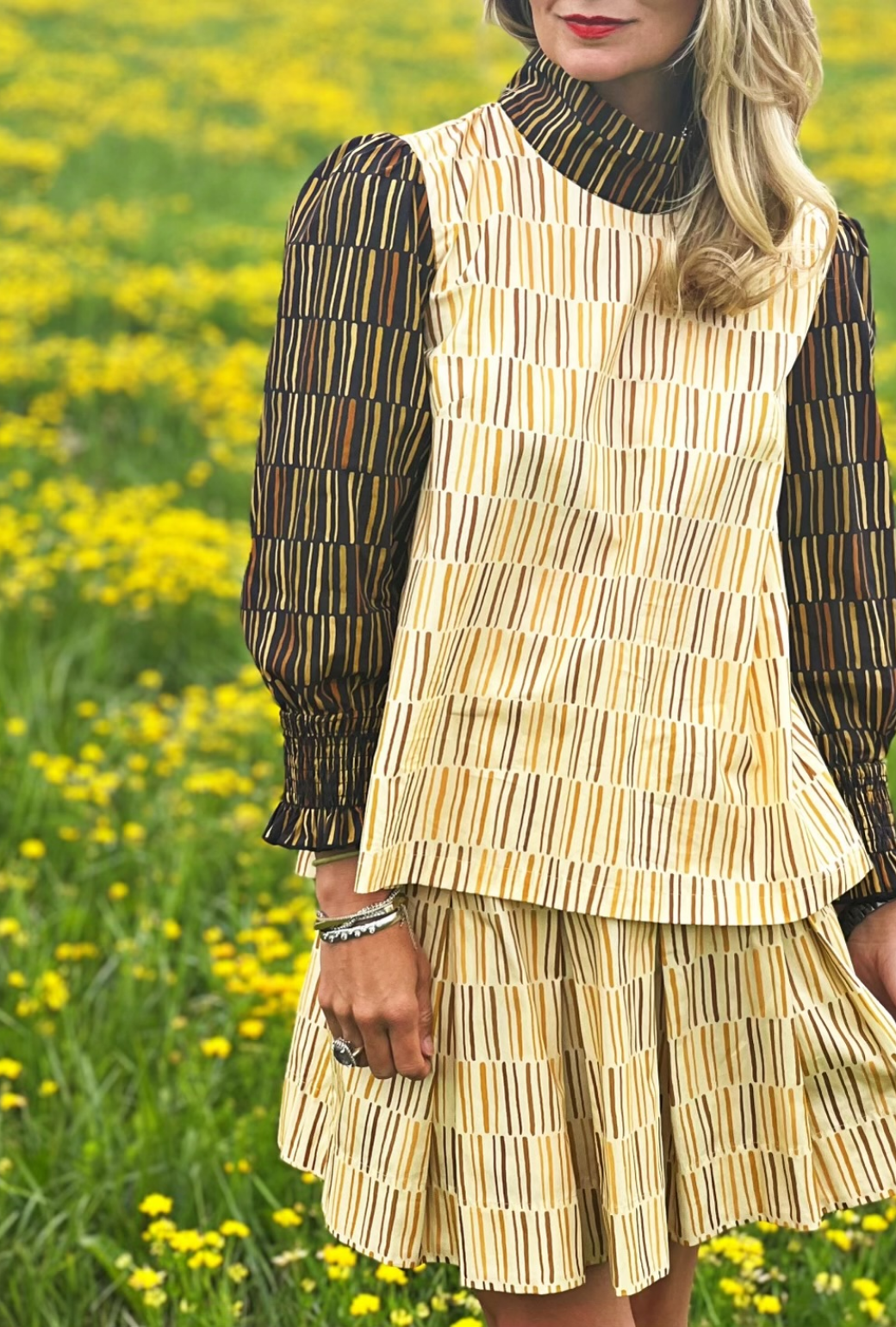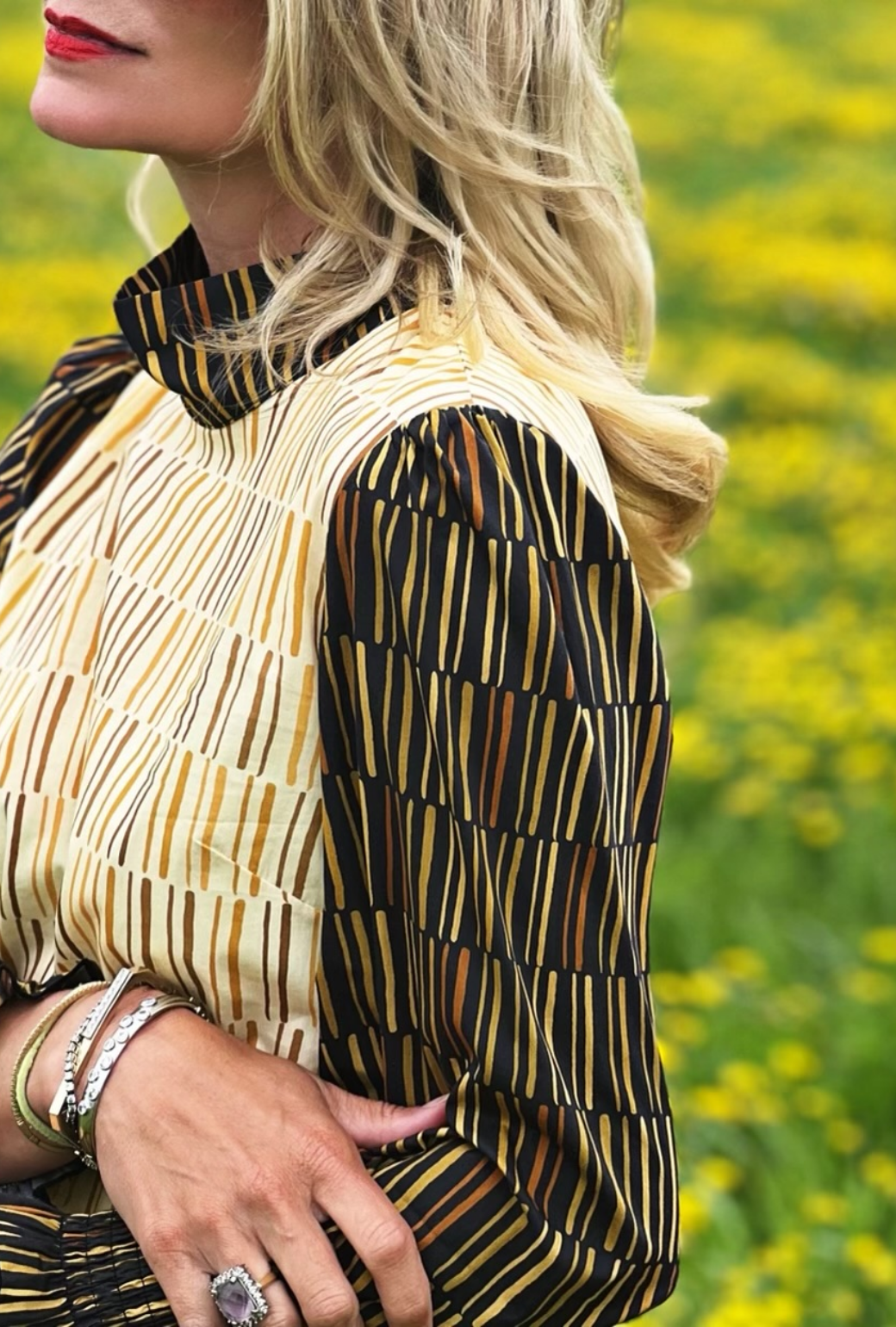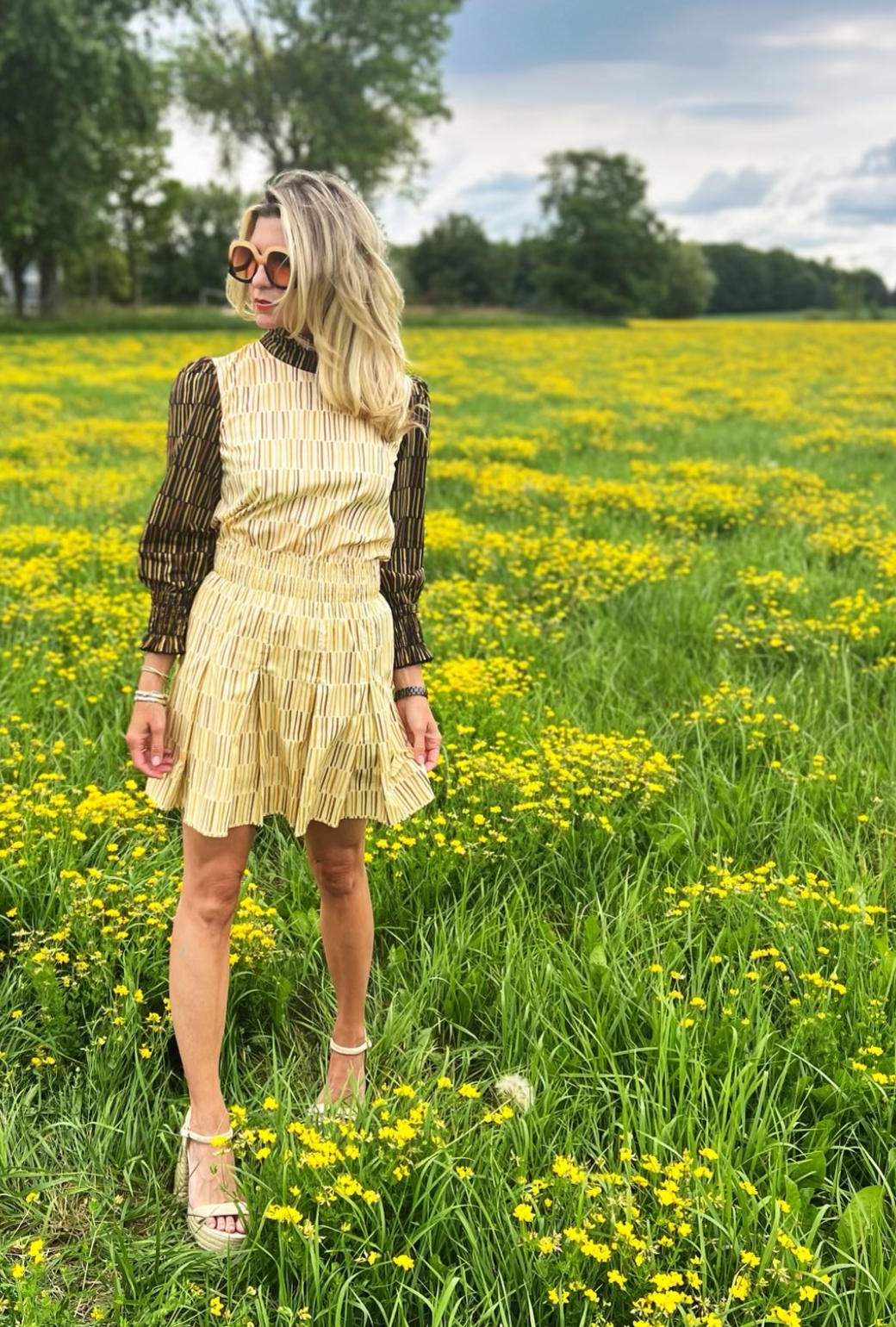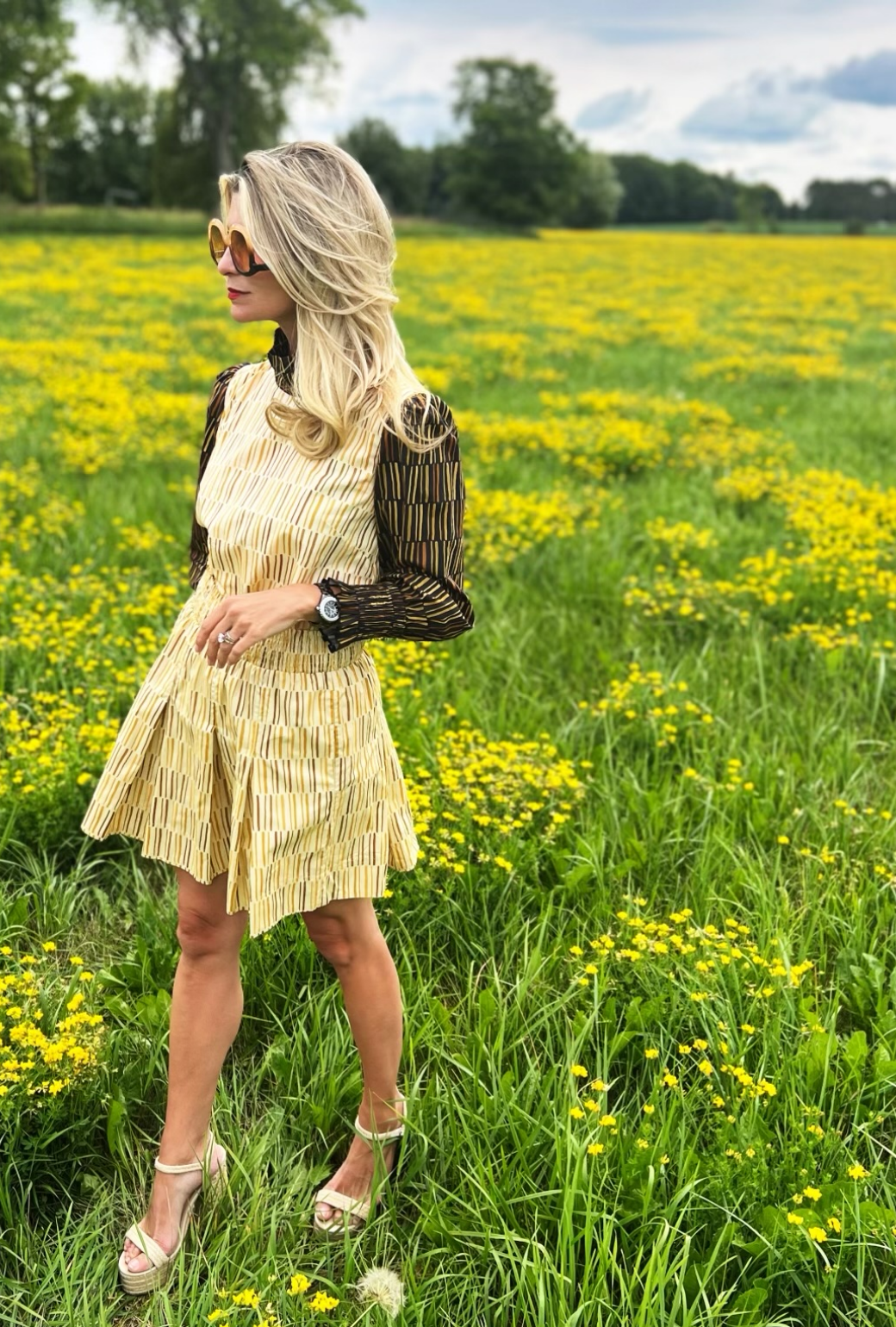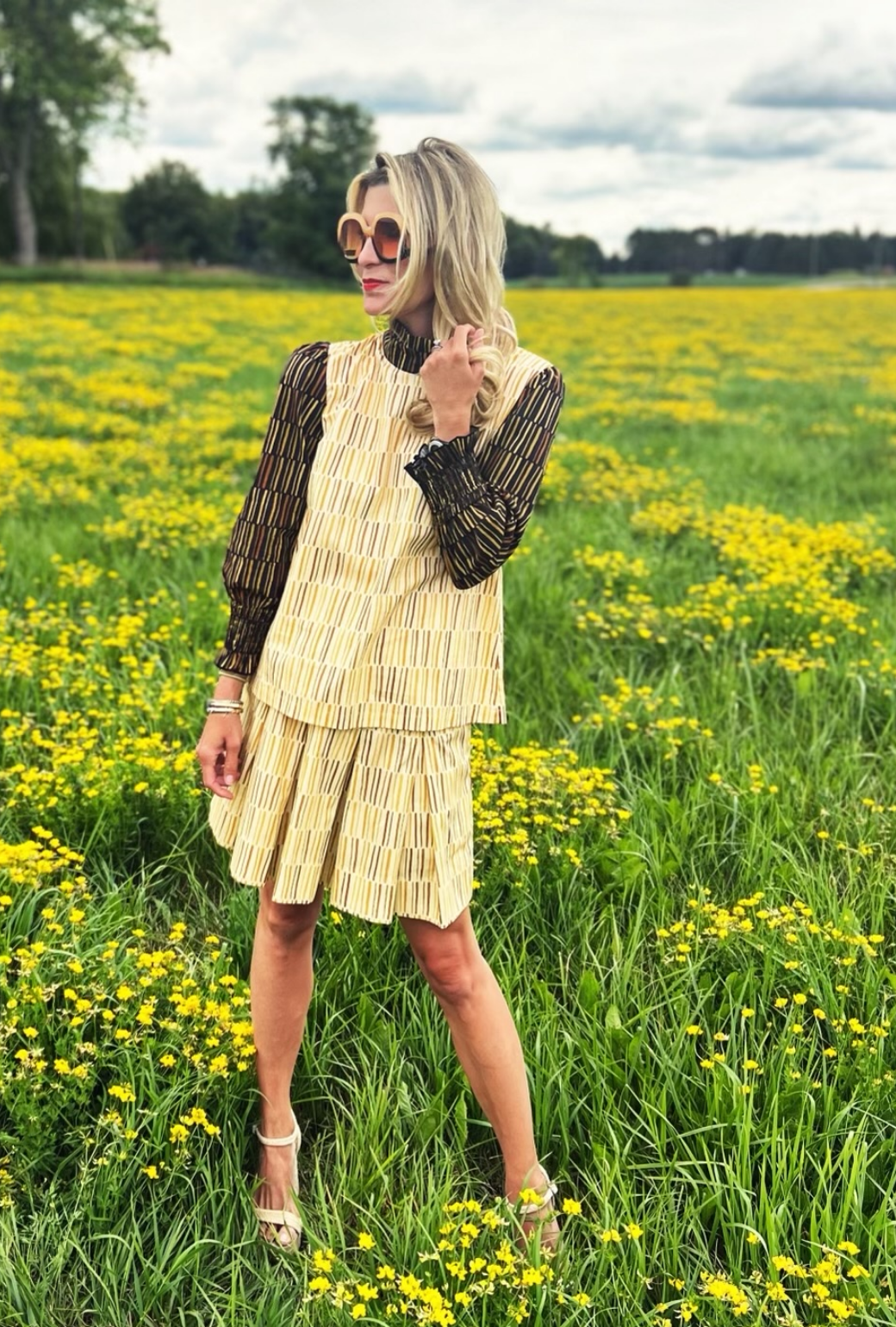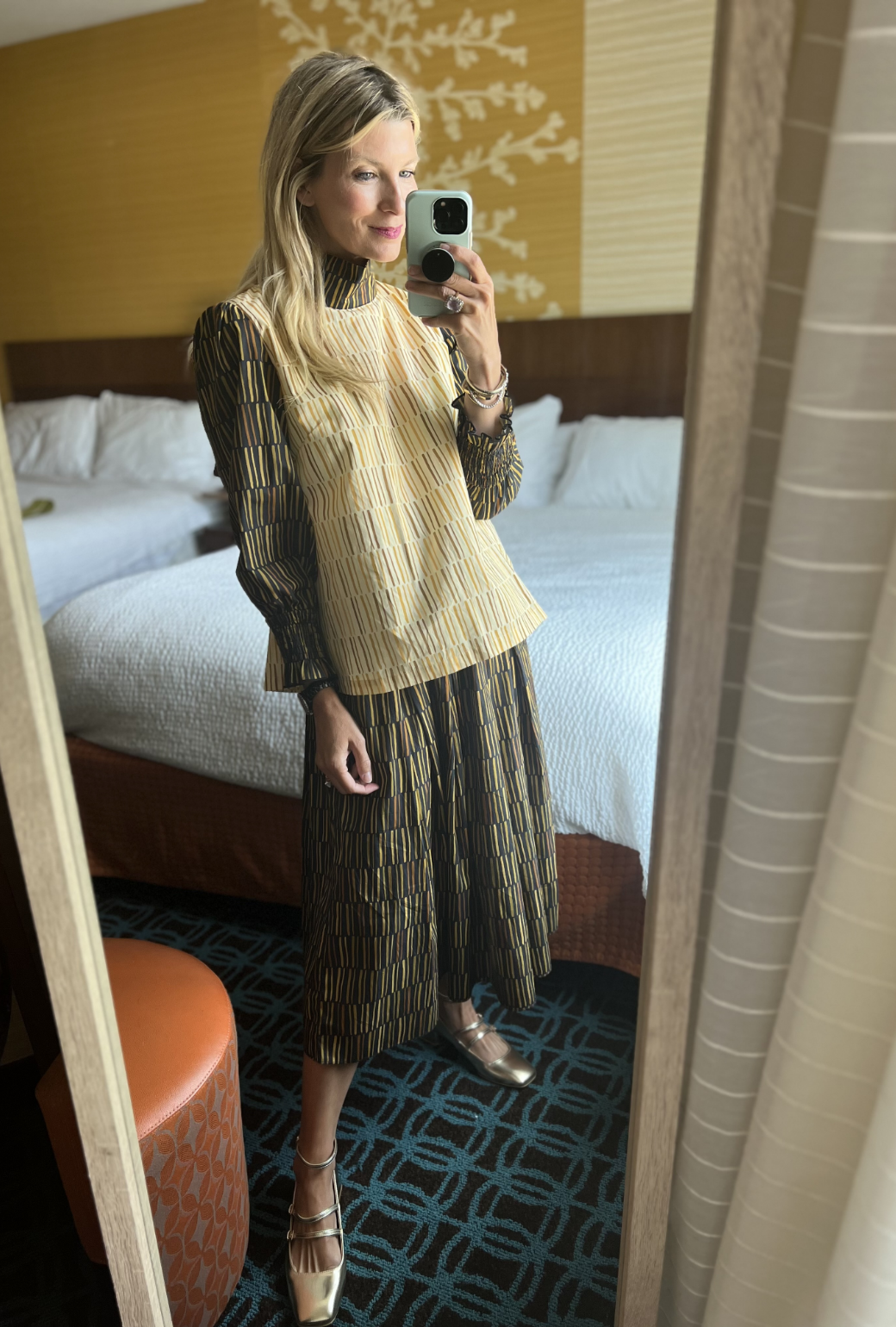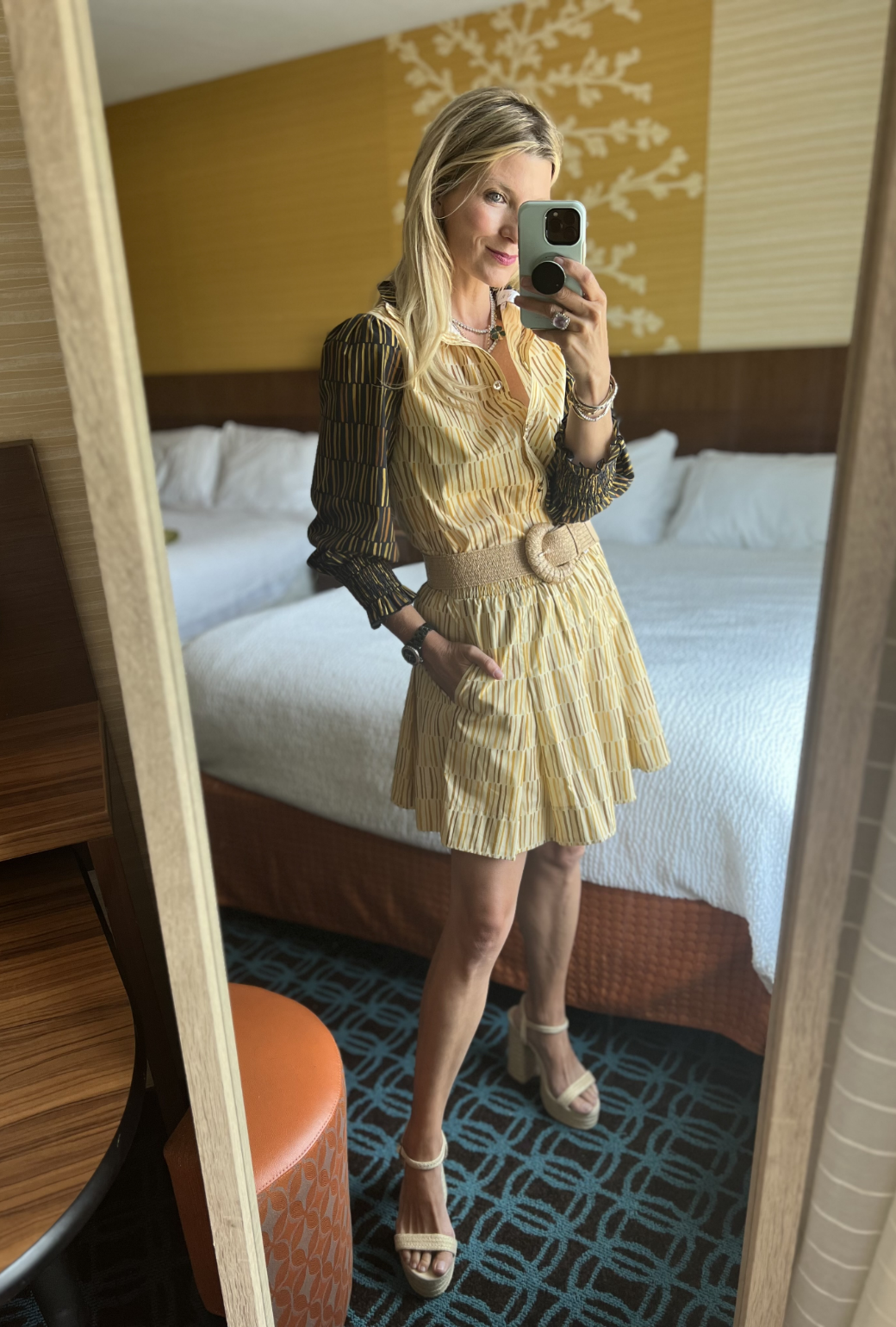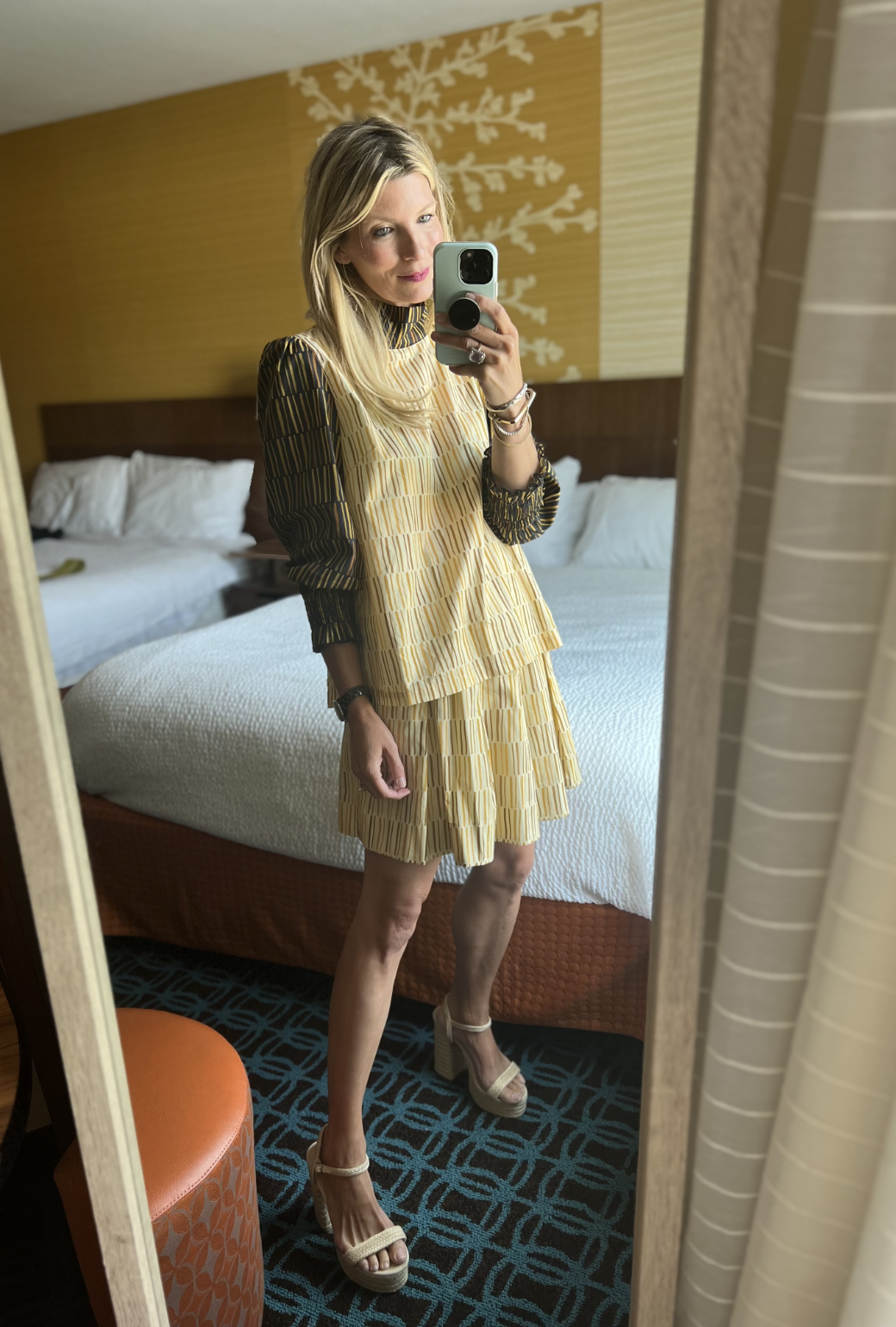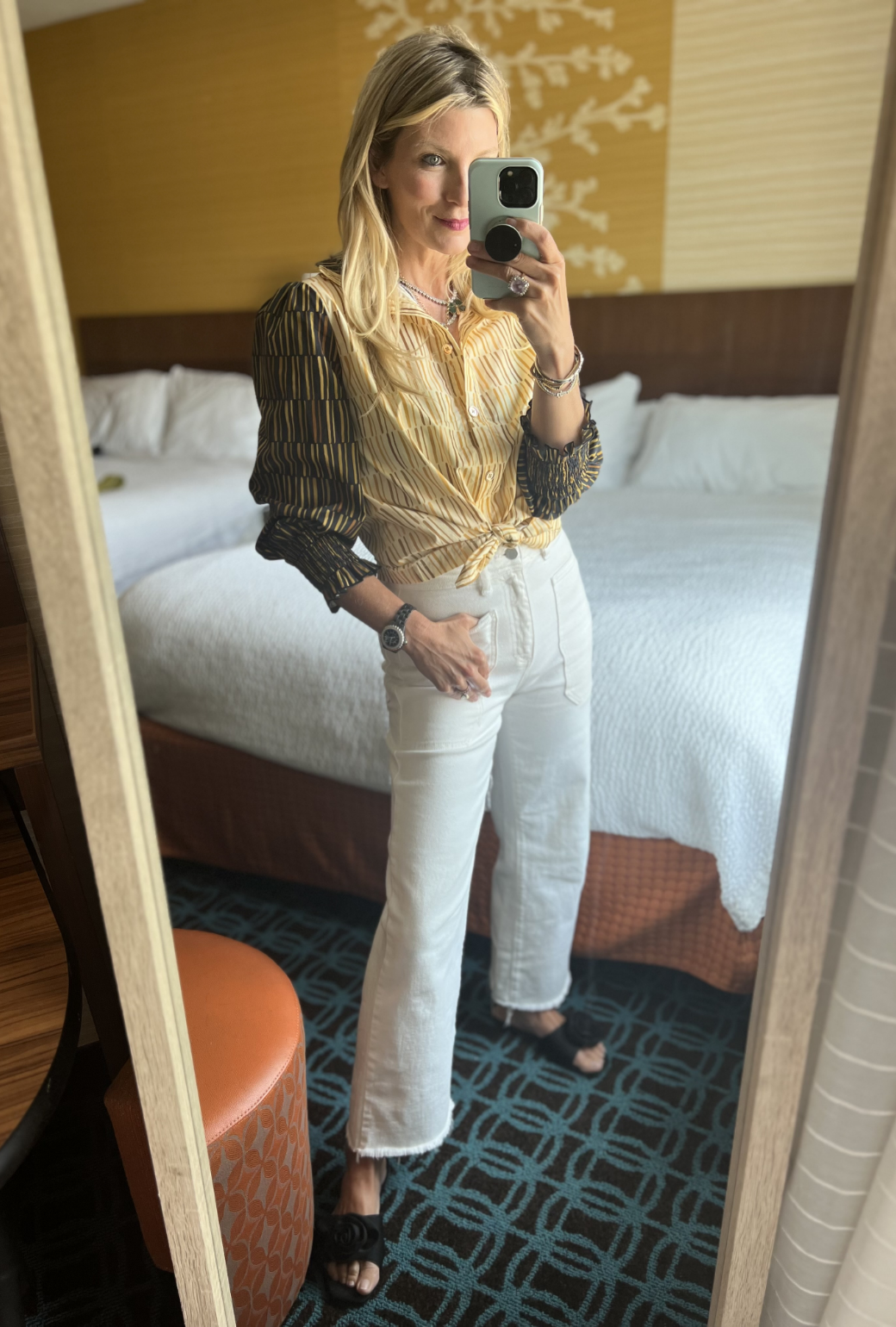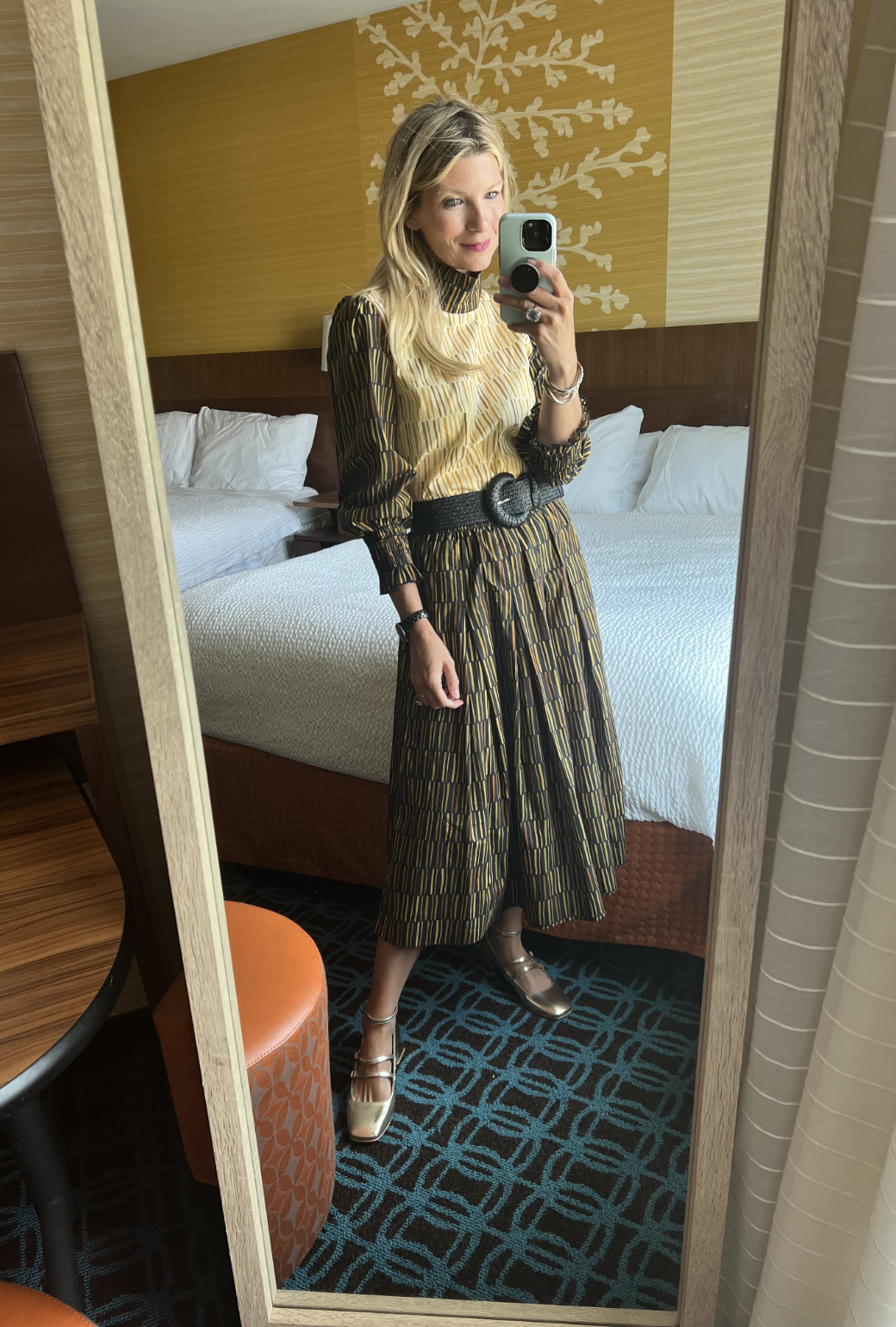 Long Sleeve Mod Top
$158
With a nod to "Mod", the A-line silhouette of this mod top combines elegance with comfort. In a contrasting matchstick textile, this Mod Top is perfect for transitioning between seasons. Featuring a more neutral hued palette, every piece in our Lion Queen collection can take you from summer to fall and back again all with a few styling hacks. For example, we love this Mod Top with denim shorts and sandals just as much as we love it with its matching skirt and tall boots.
This style uses the Mod Top silhouette.
Learn more in our Fit Library.
Why We Love It
Washable
Functional Buttons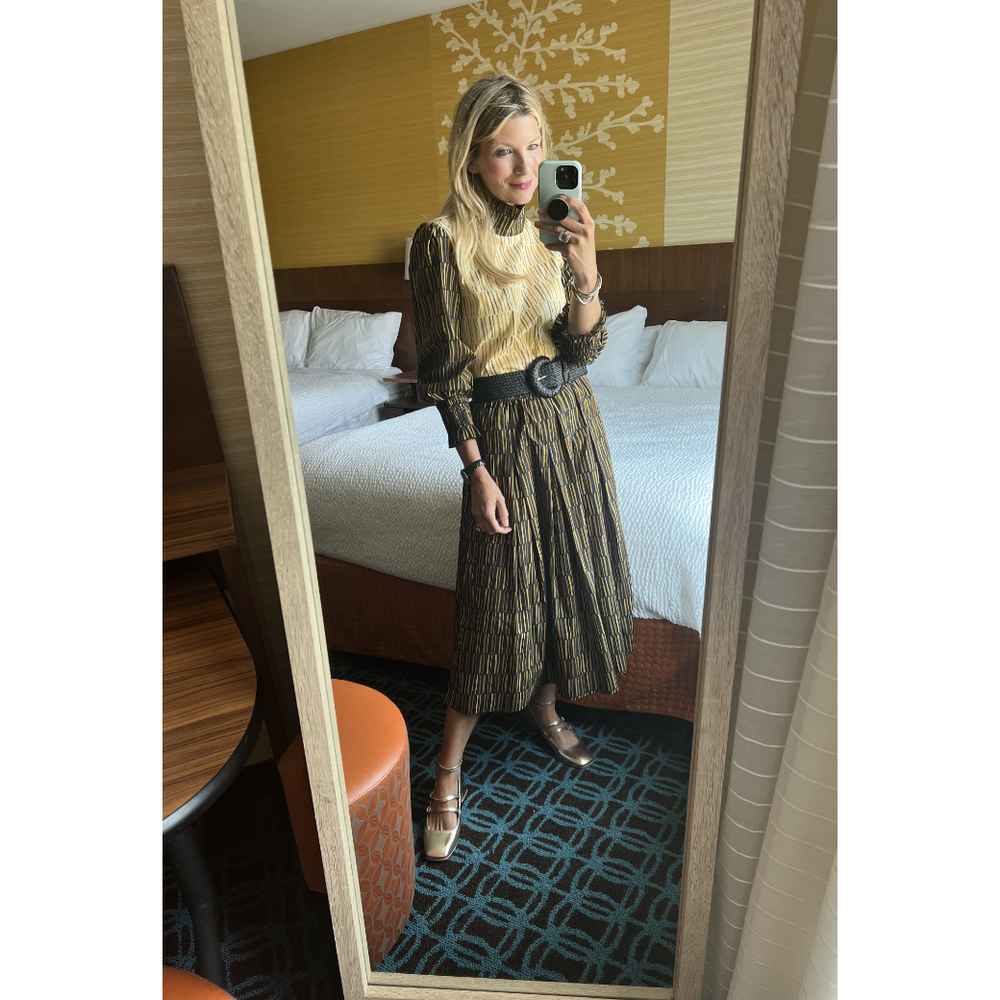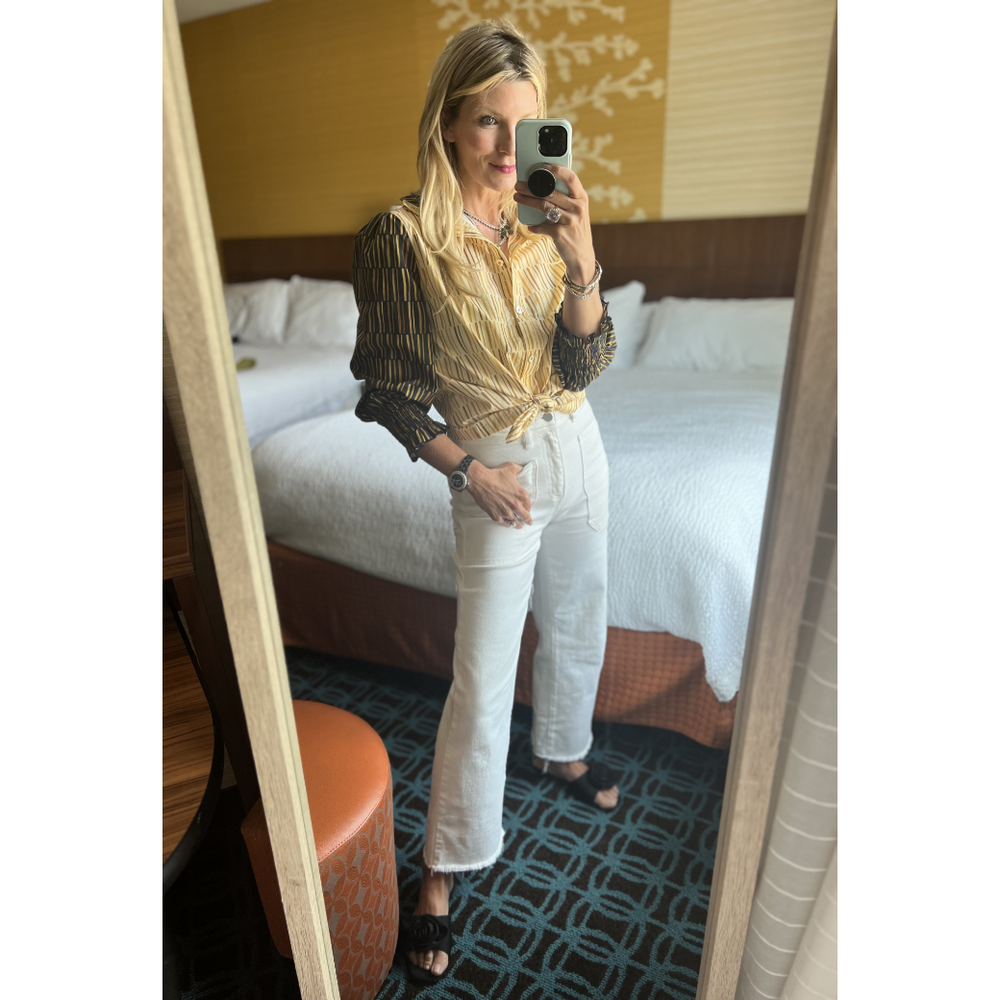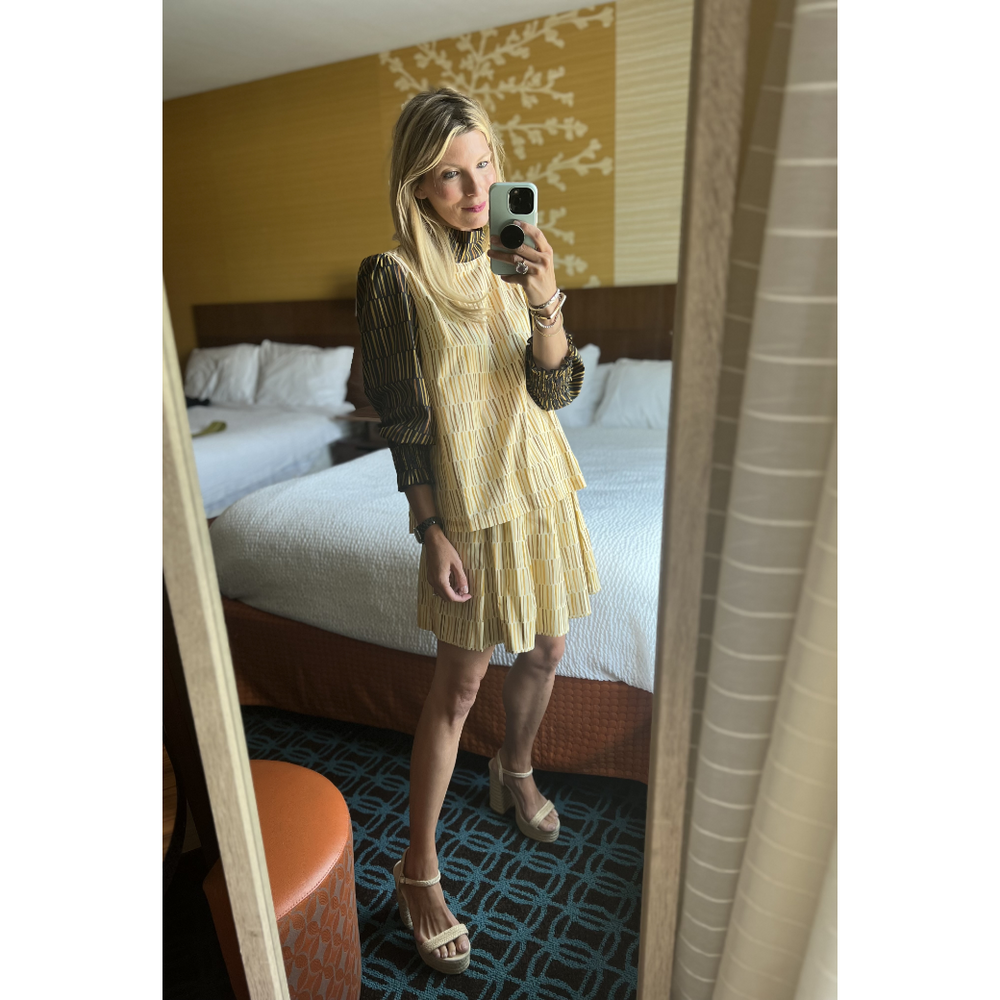 Styles for Days
The matchstick long sleeve mod top is a perfect pair with our smocked waist midi skirt in our black matchstick skirt. Throw on our bold buckle rattan stretch belt to break it up.
The long sleeve mod top can be turned around and tied. Worn with the buttons in the front. Pair it with any of our high rise sailor jeans.
We designed a yellow matchstick mini skirt to go perfectly with the long sleeve mod top. This look would be great for pre fall. Style it with tights when temperatures start to drop.