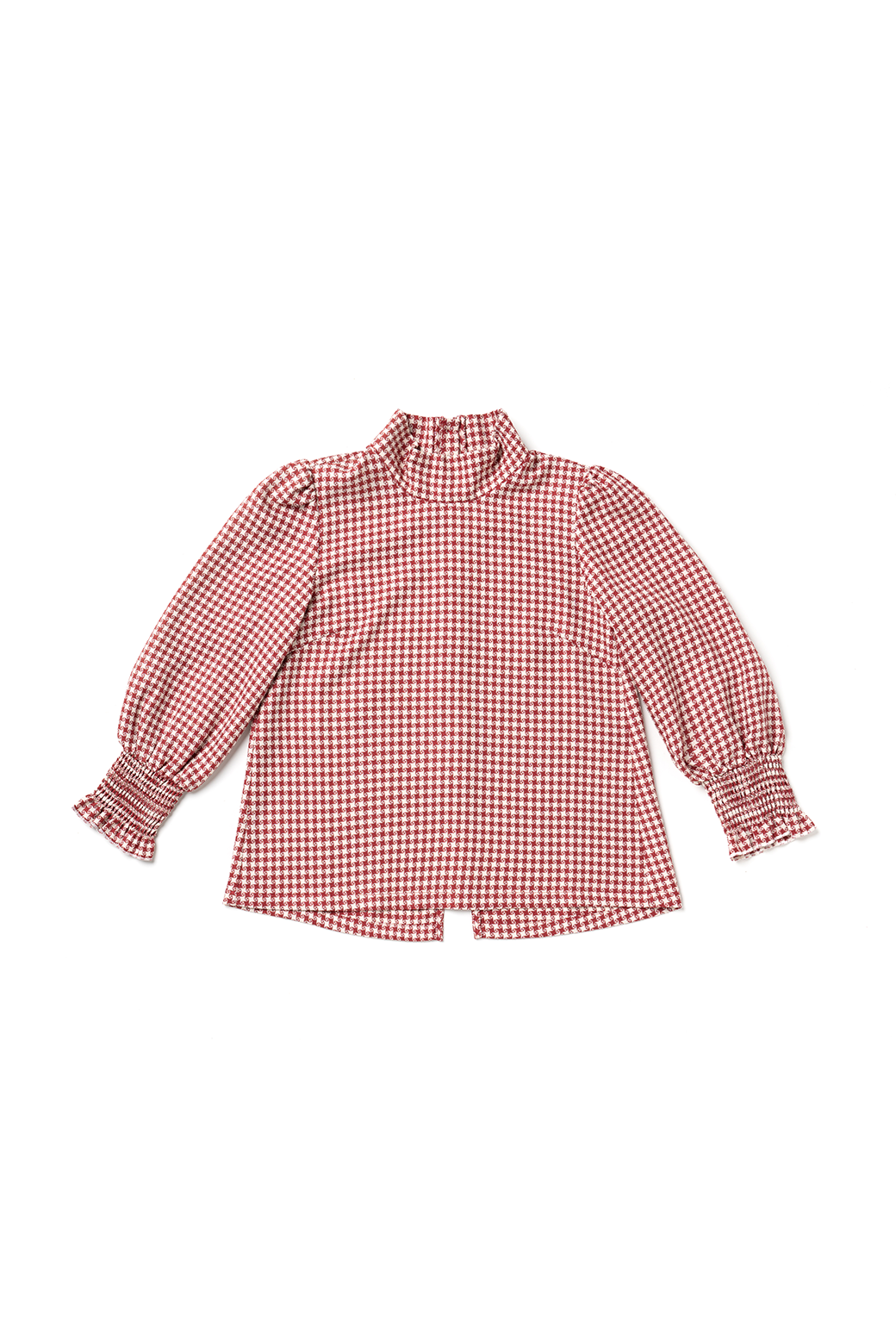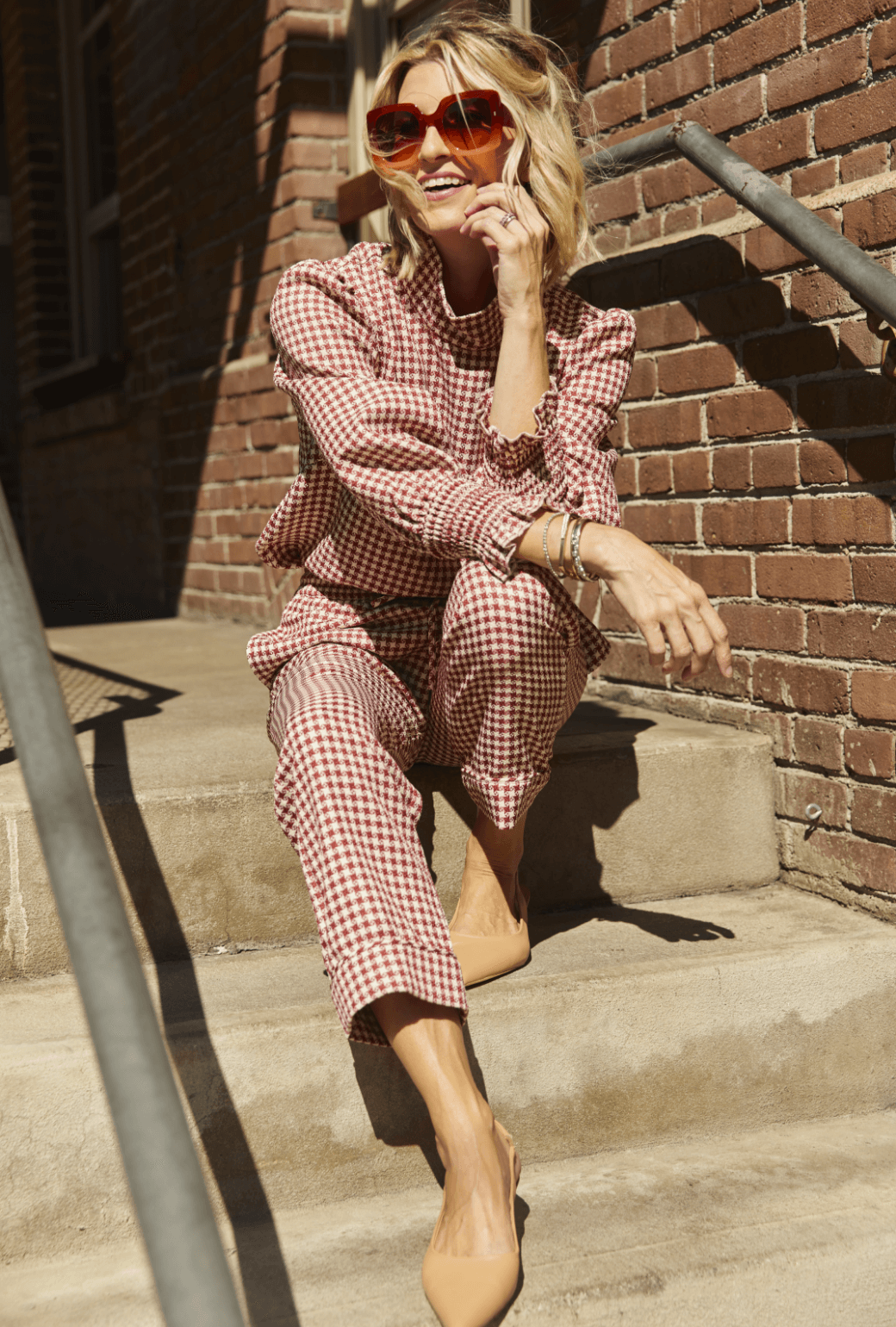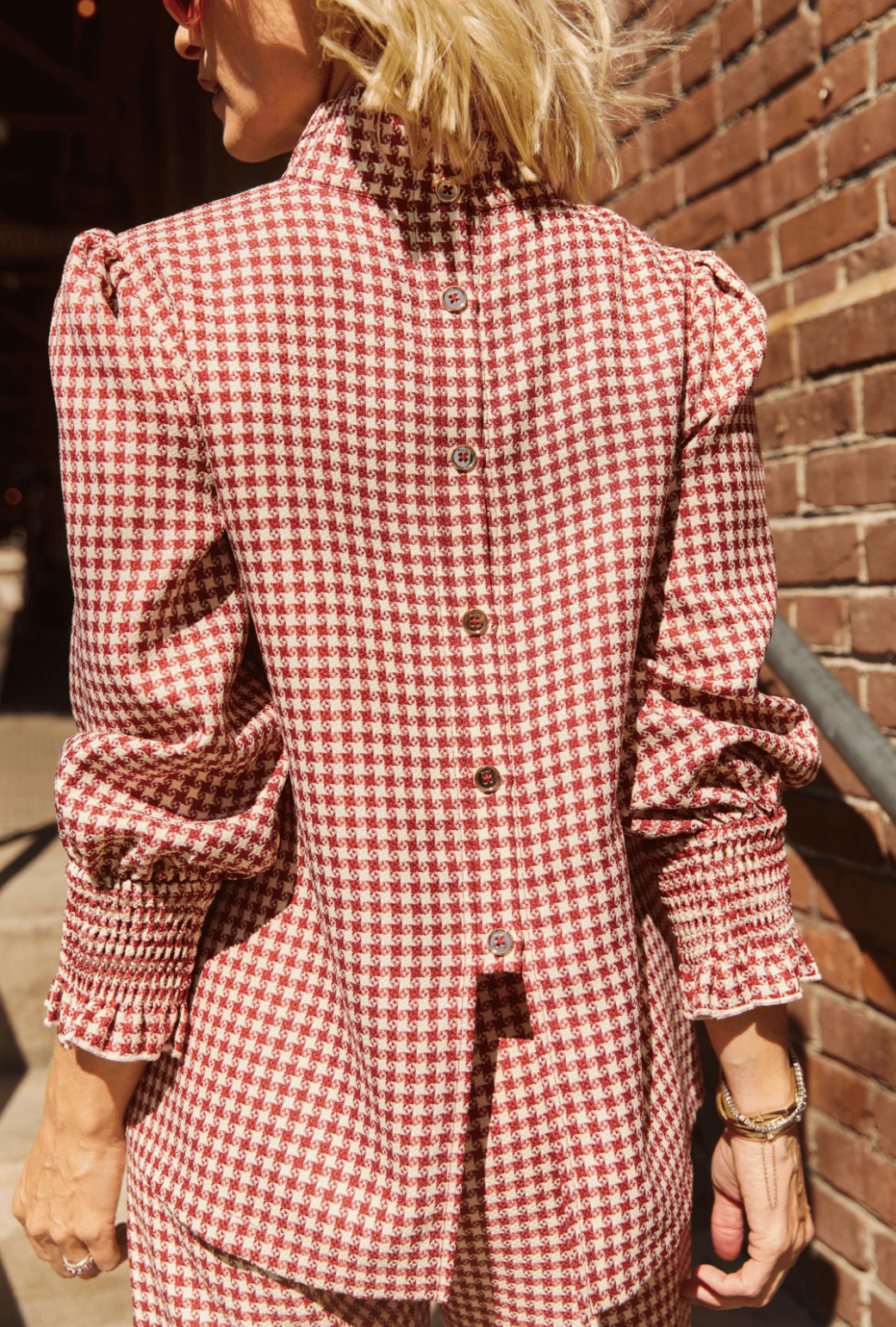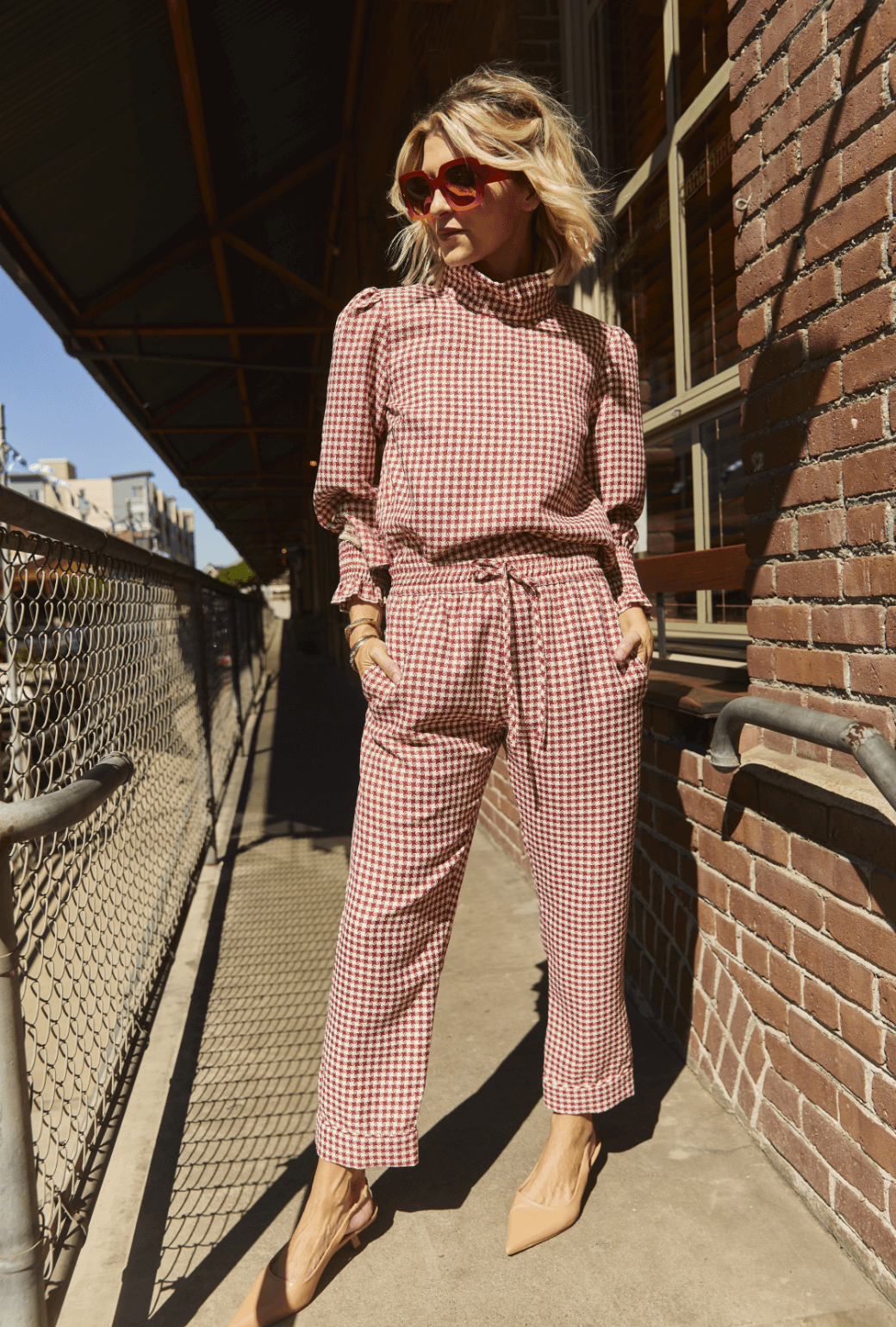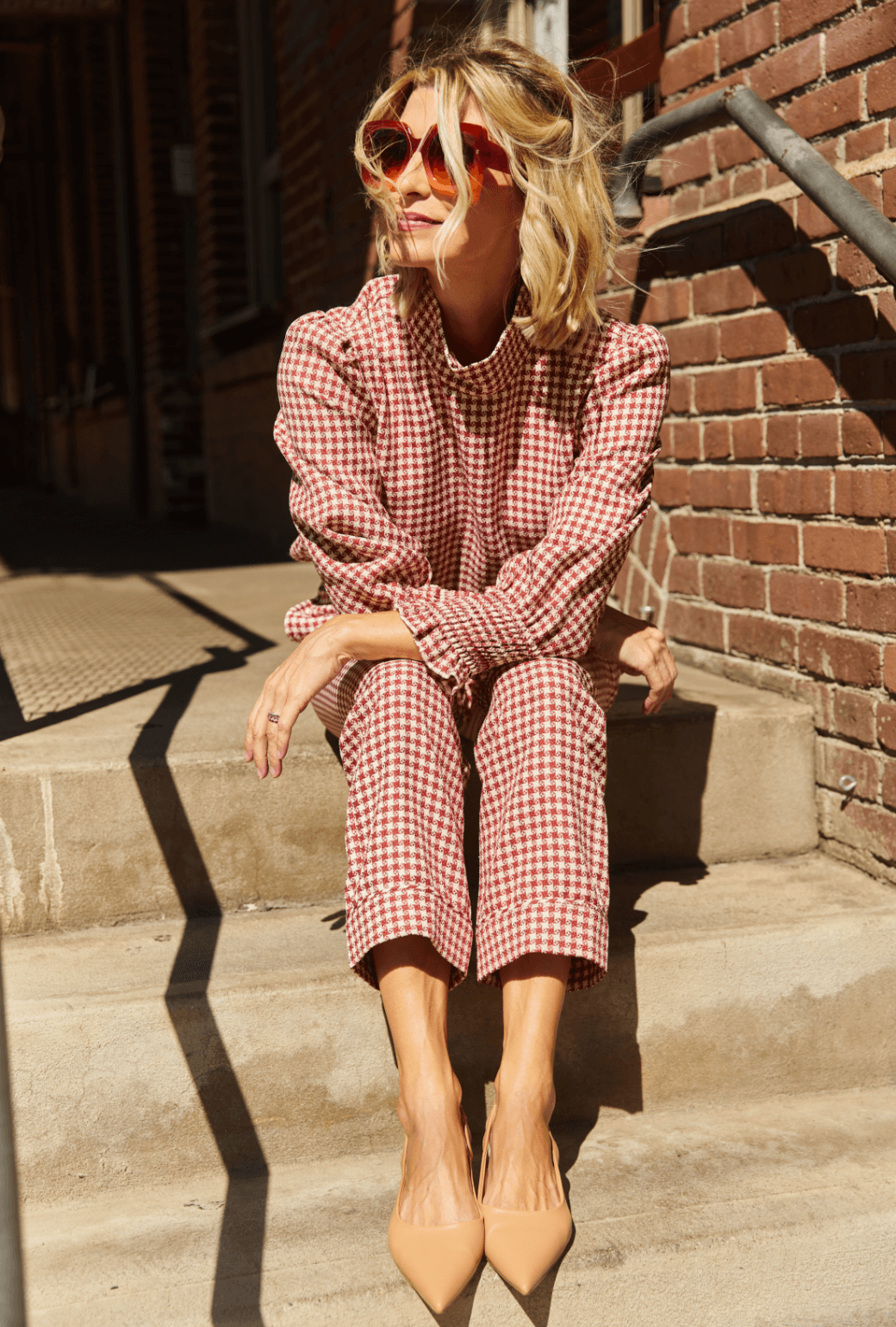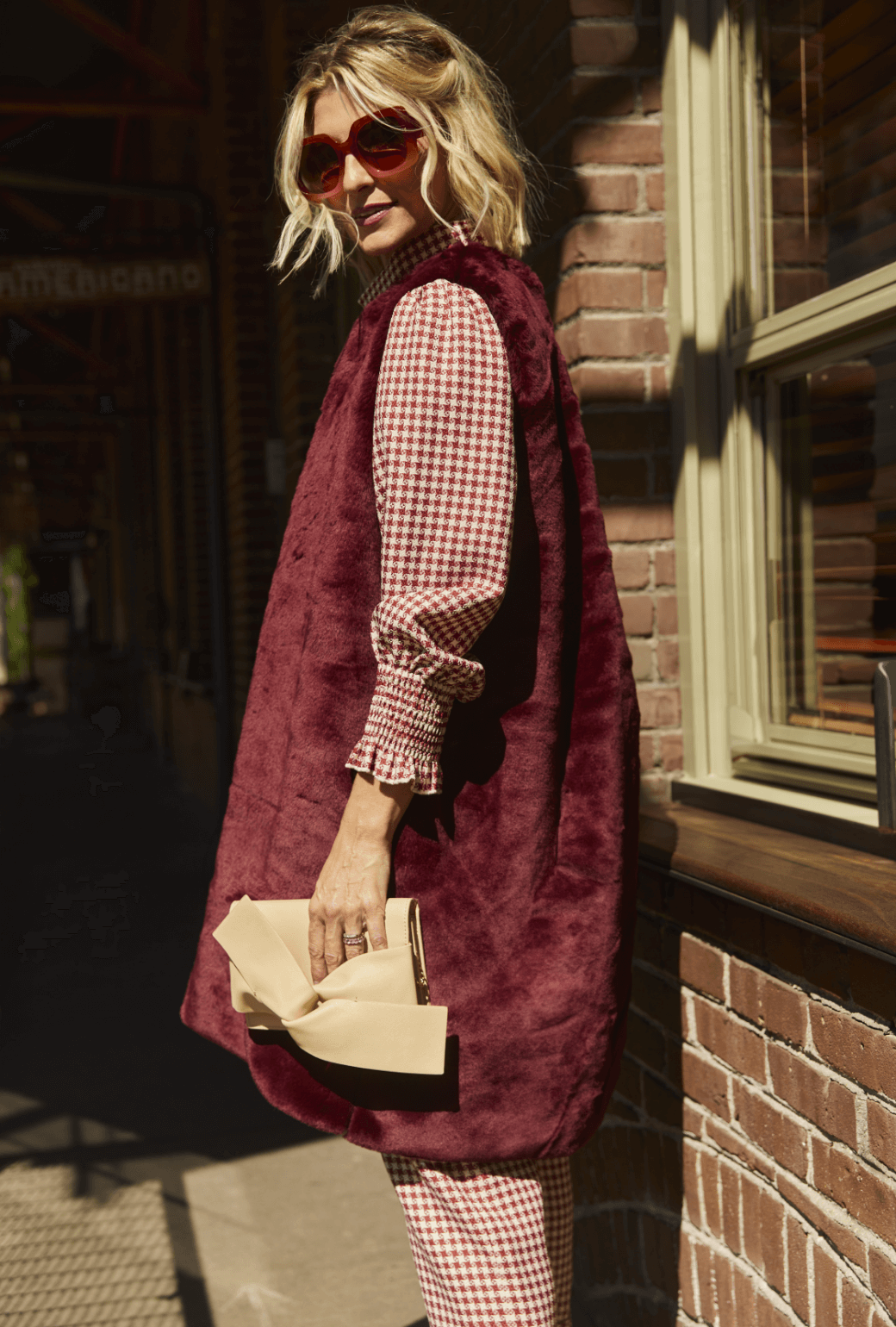 Long Sleeve Mod Top
$148
Our retro-inspired Long Sleeve Mod Top in a luxe garnet houndstooth is as comfortable as she is practical and pretty. With smocked cuffs and a mock turtleneck collar, she blends elegance with functionality. Looking to mix it up? Flip her around to pop the buttons in the front for a fresh look. 
This style uses the Mod Top silhouette.
Learn more in our Fit Library.
Why We Love It
Functional Buttons
Washable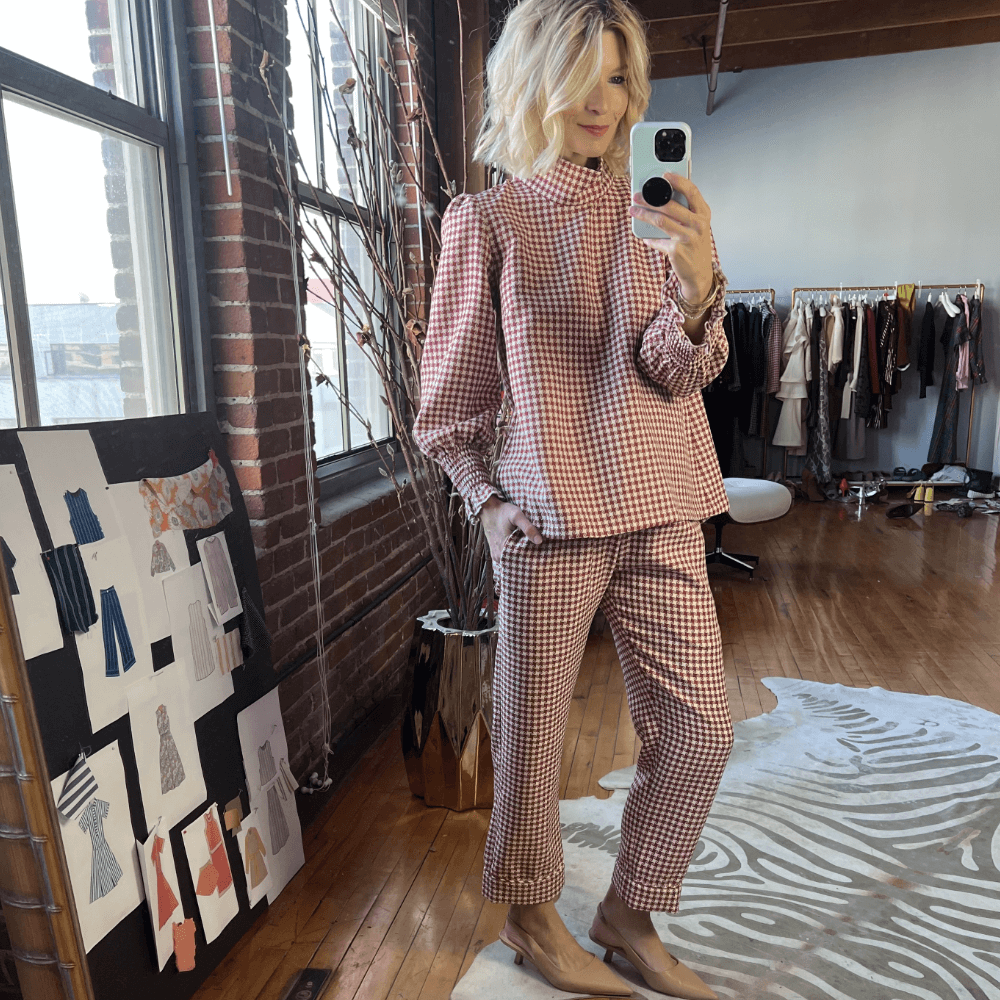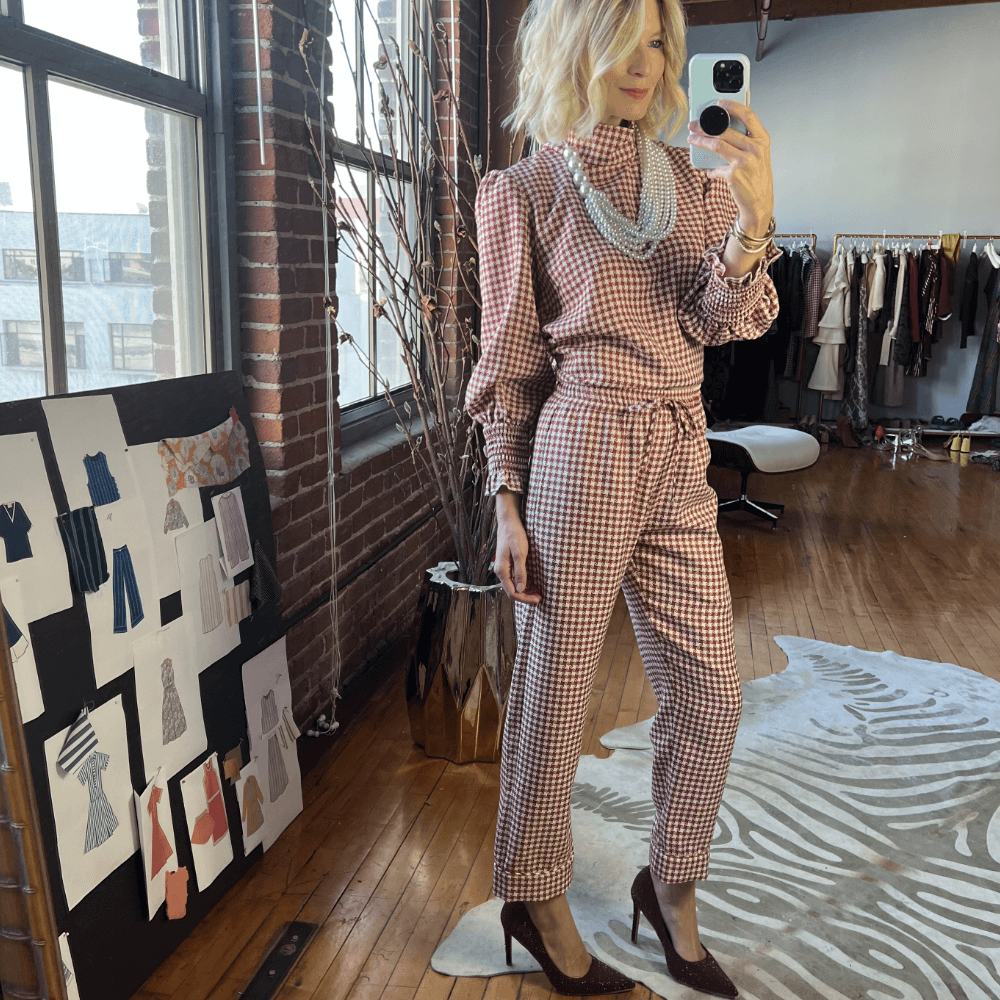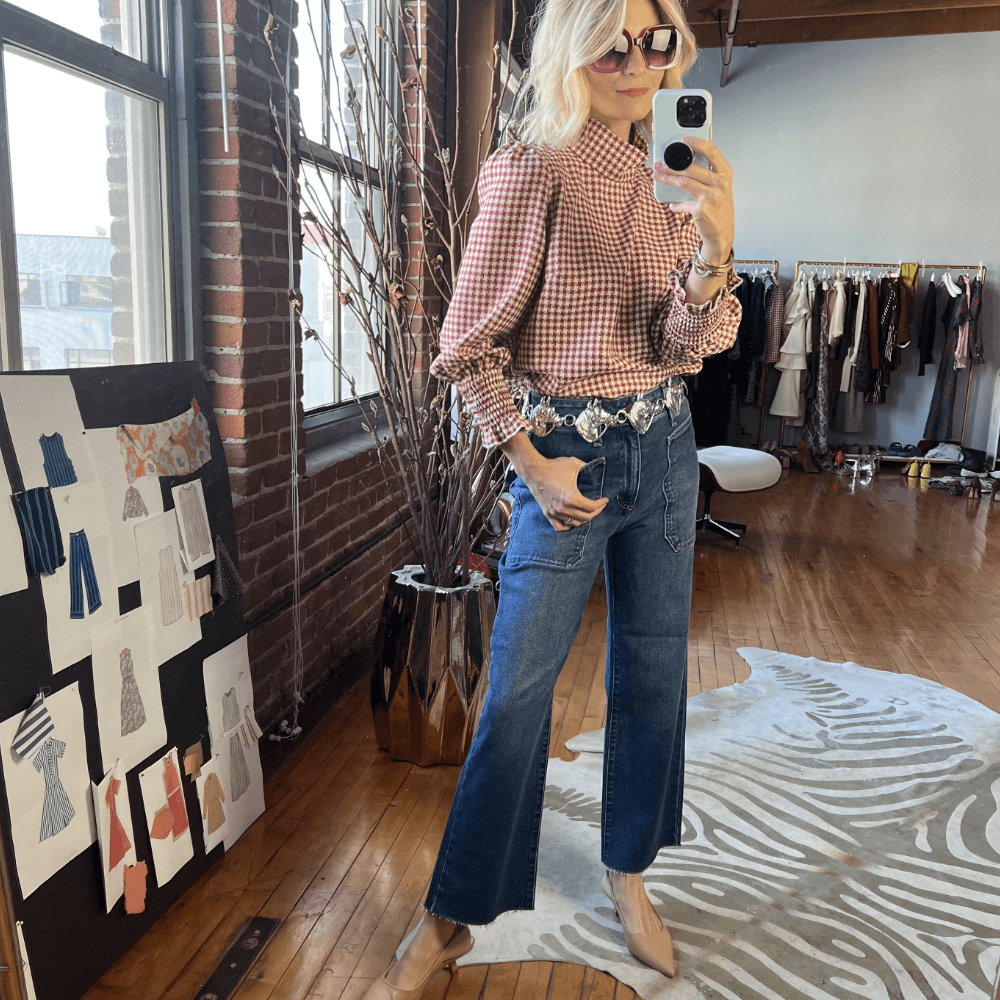 Styles for Days
Wear the top untucked over the matching Everyday Pants for a perfectly relaxed daytime look.
A simple tuck and accessory change elevates the same two pieces to an elegant evening ensemble.
The herringbone print makes a statement when tucked into denim and accessorized with a fun belt.