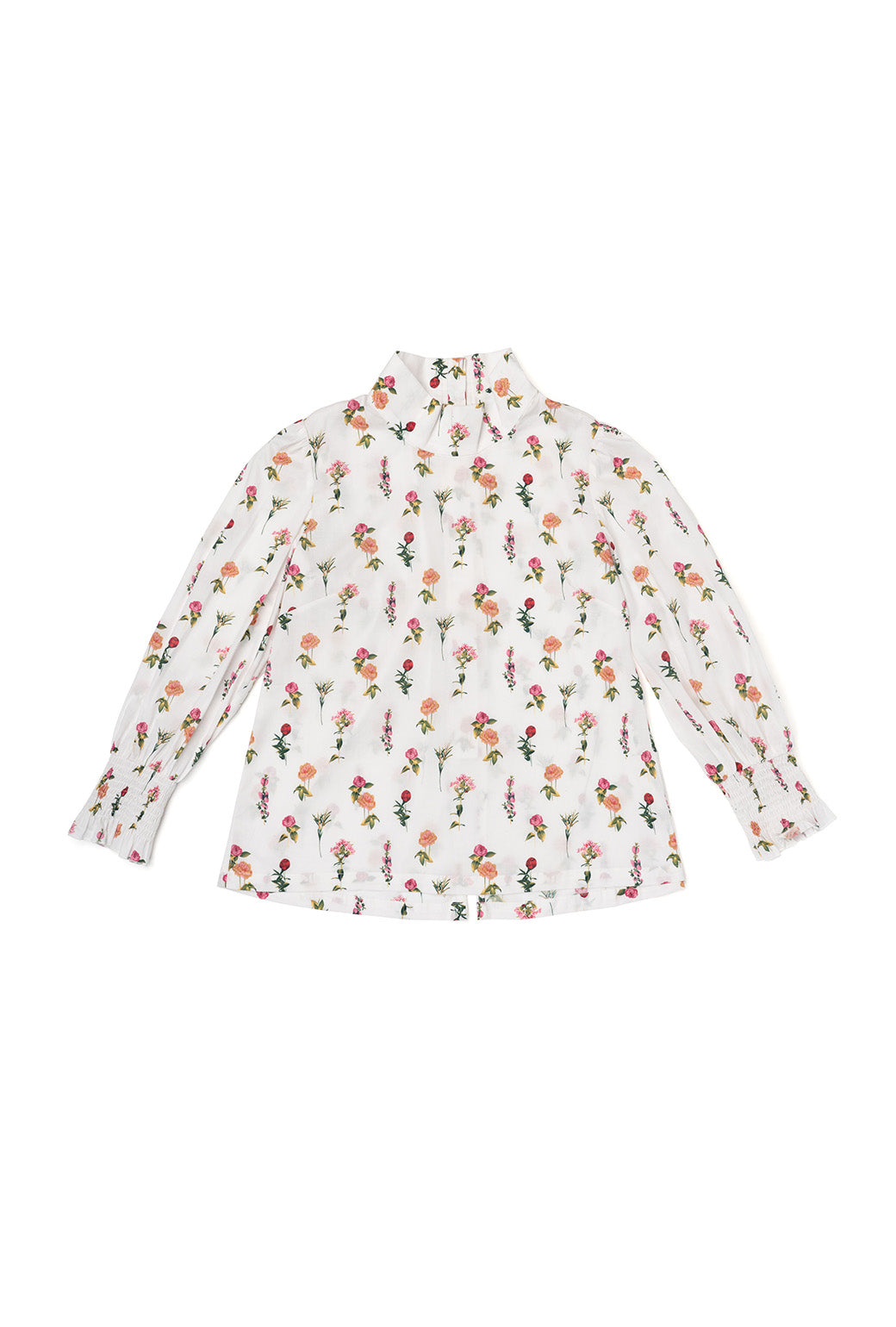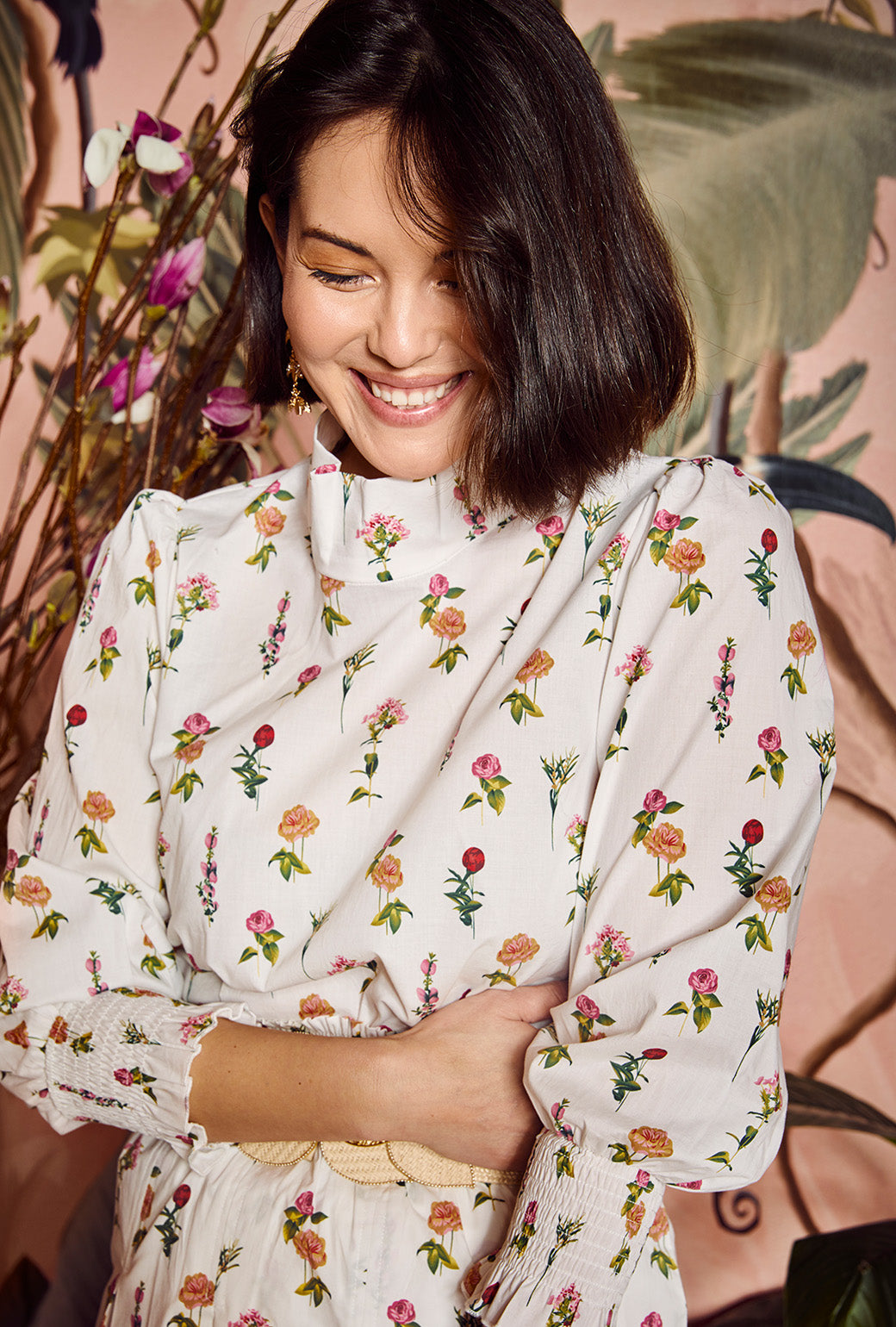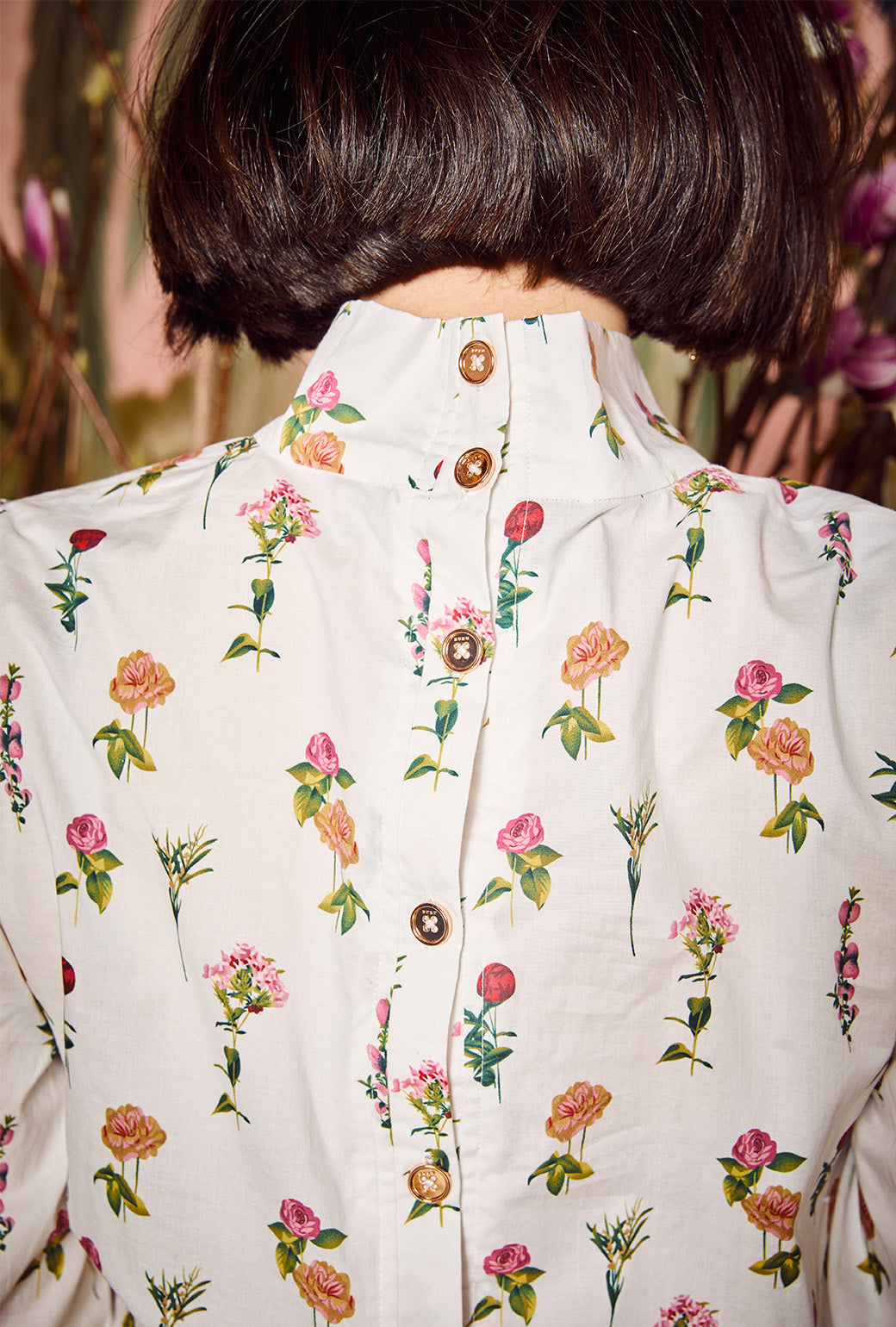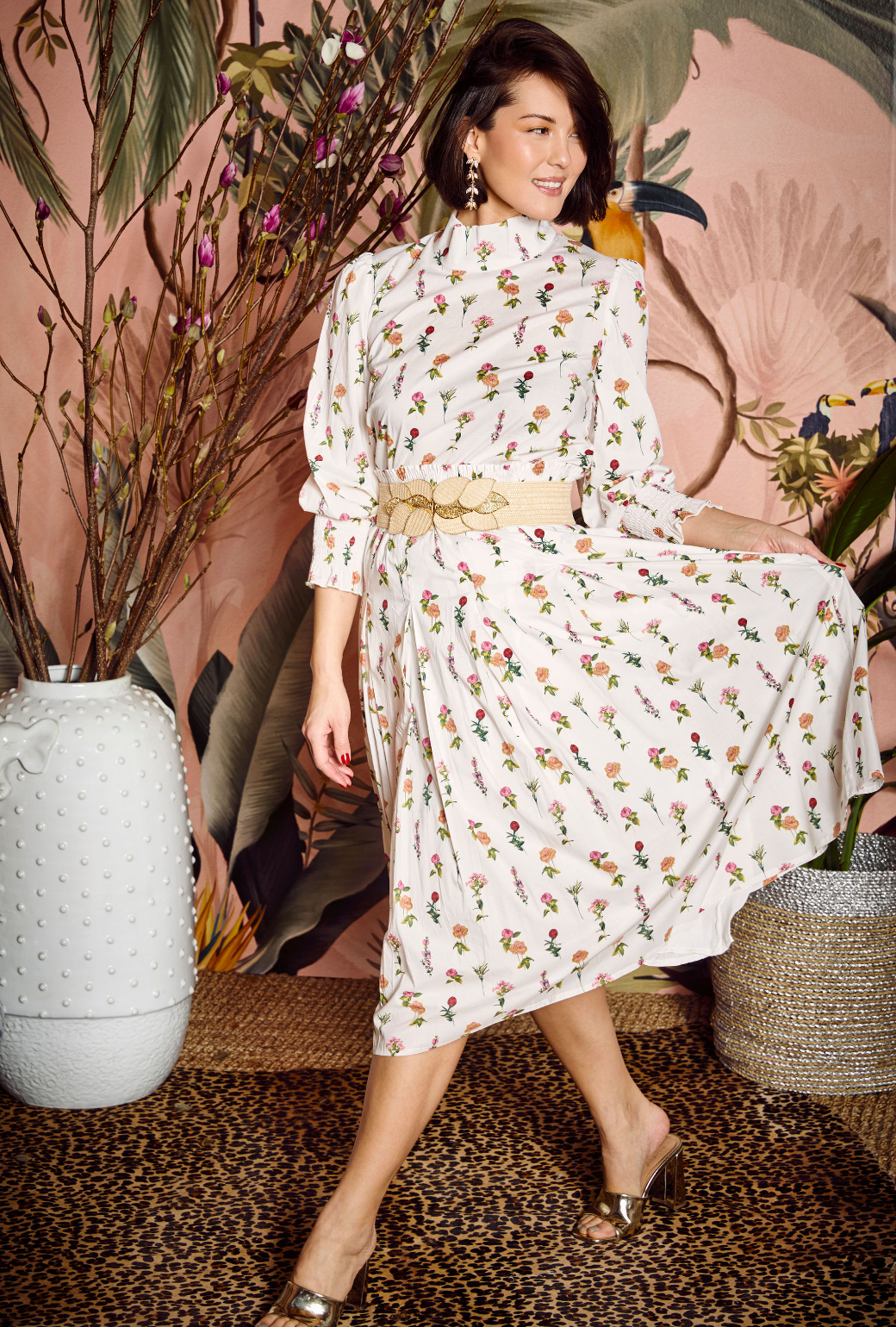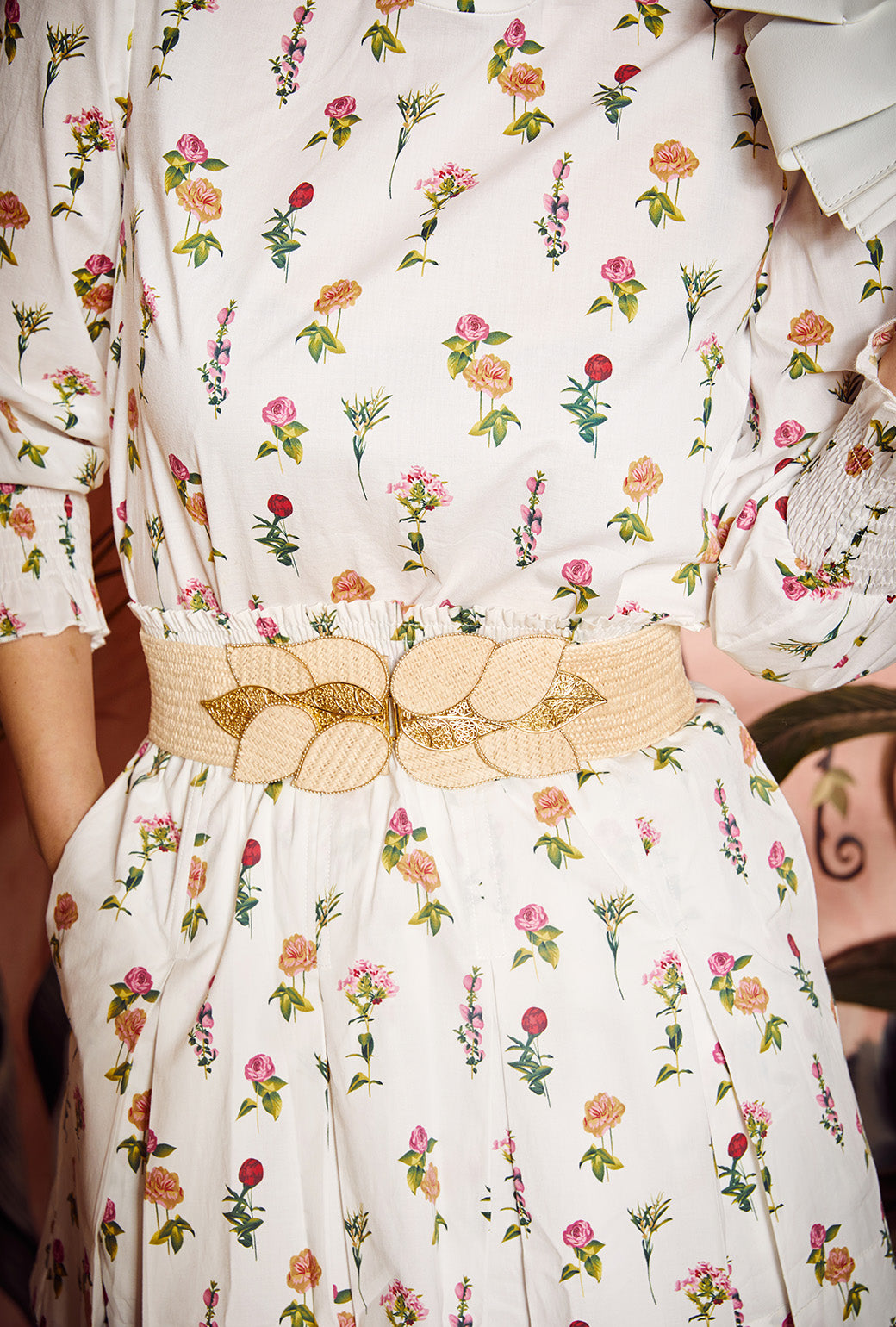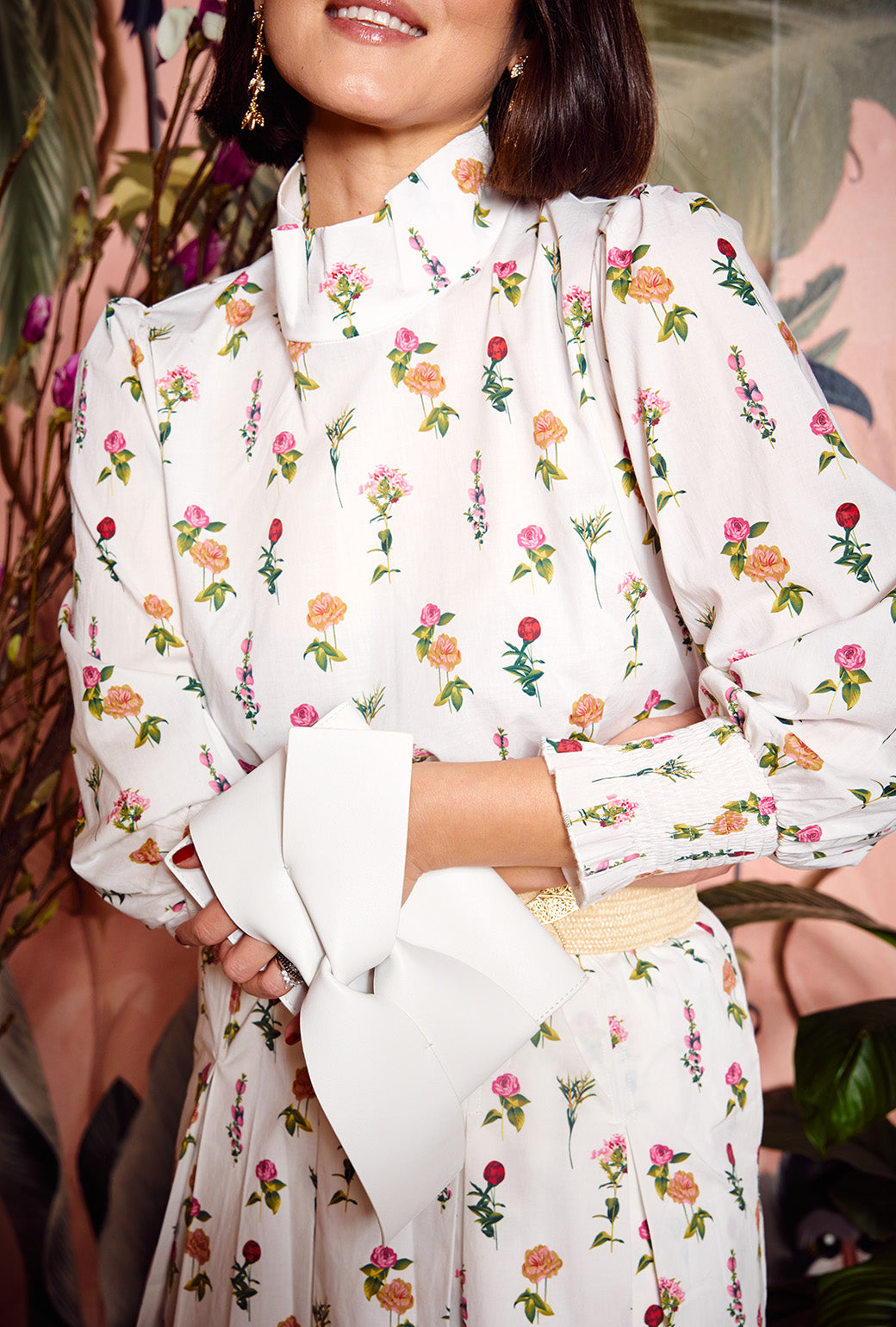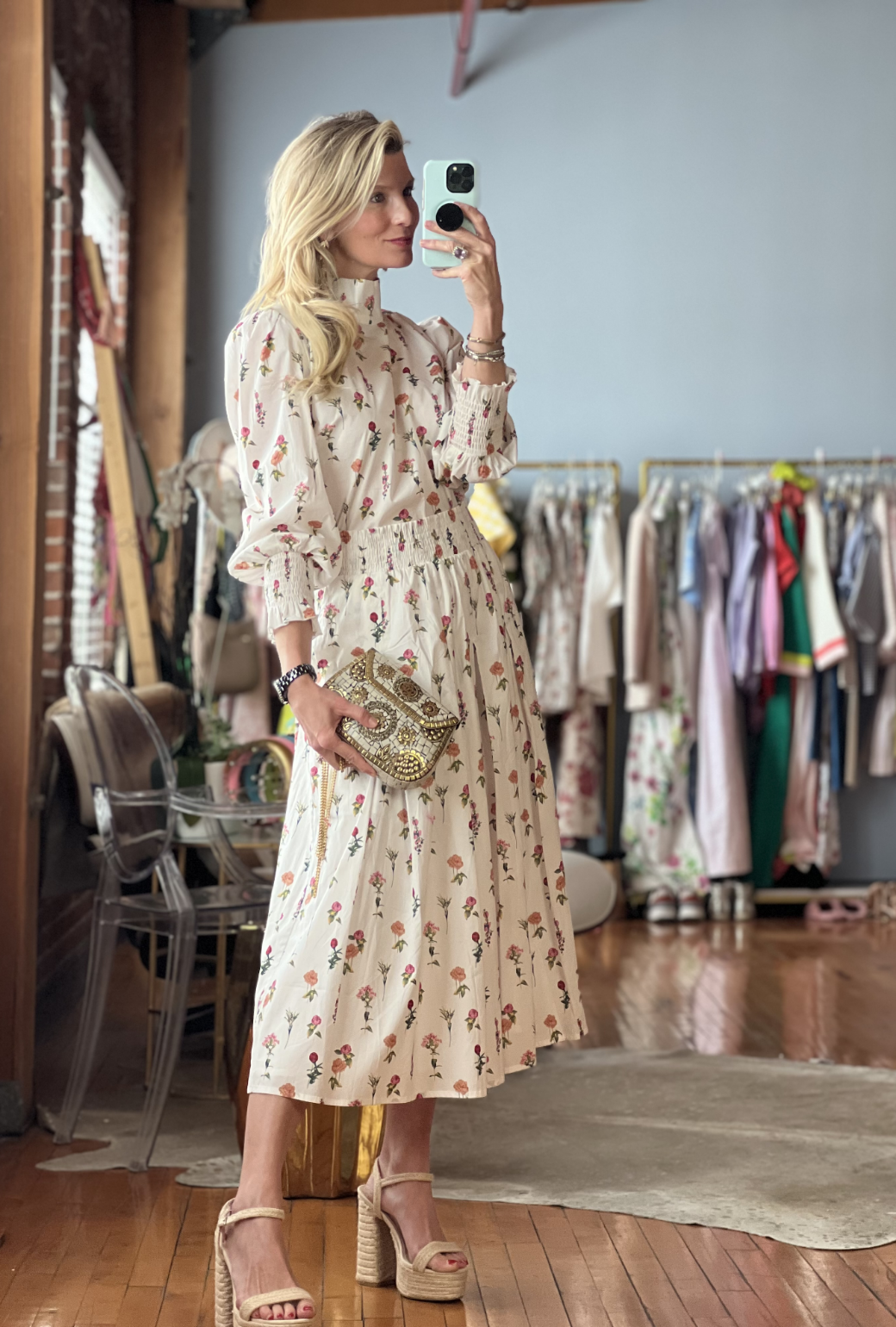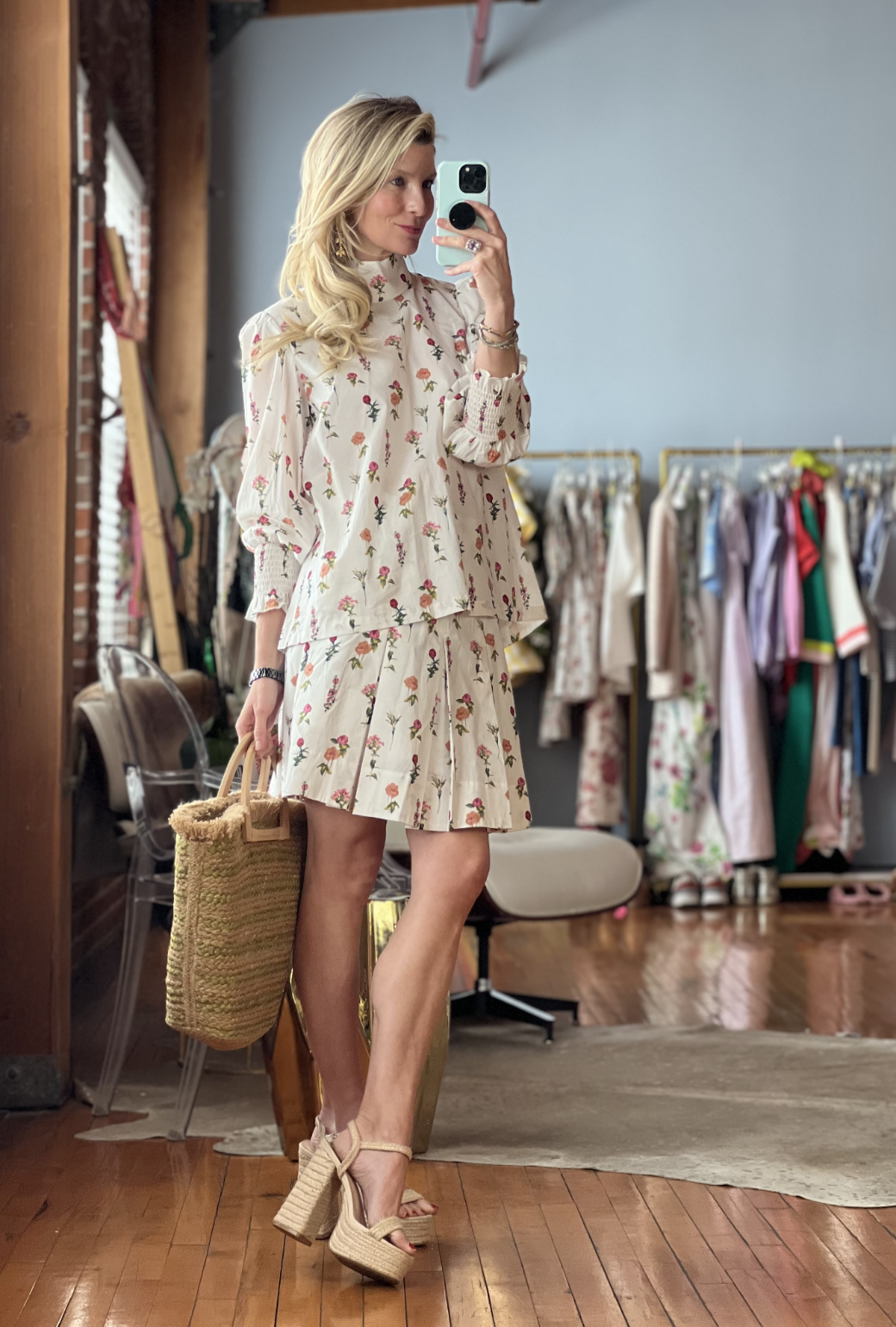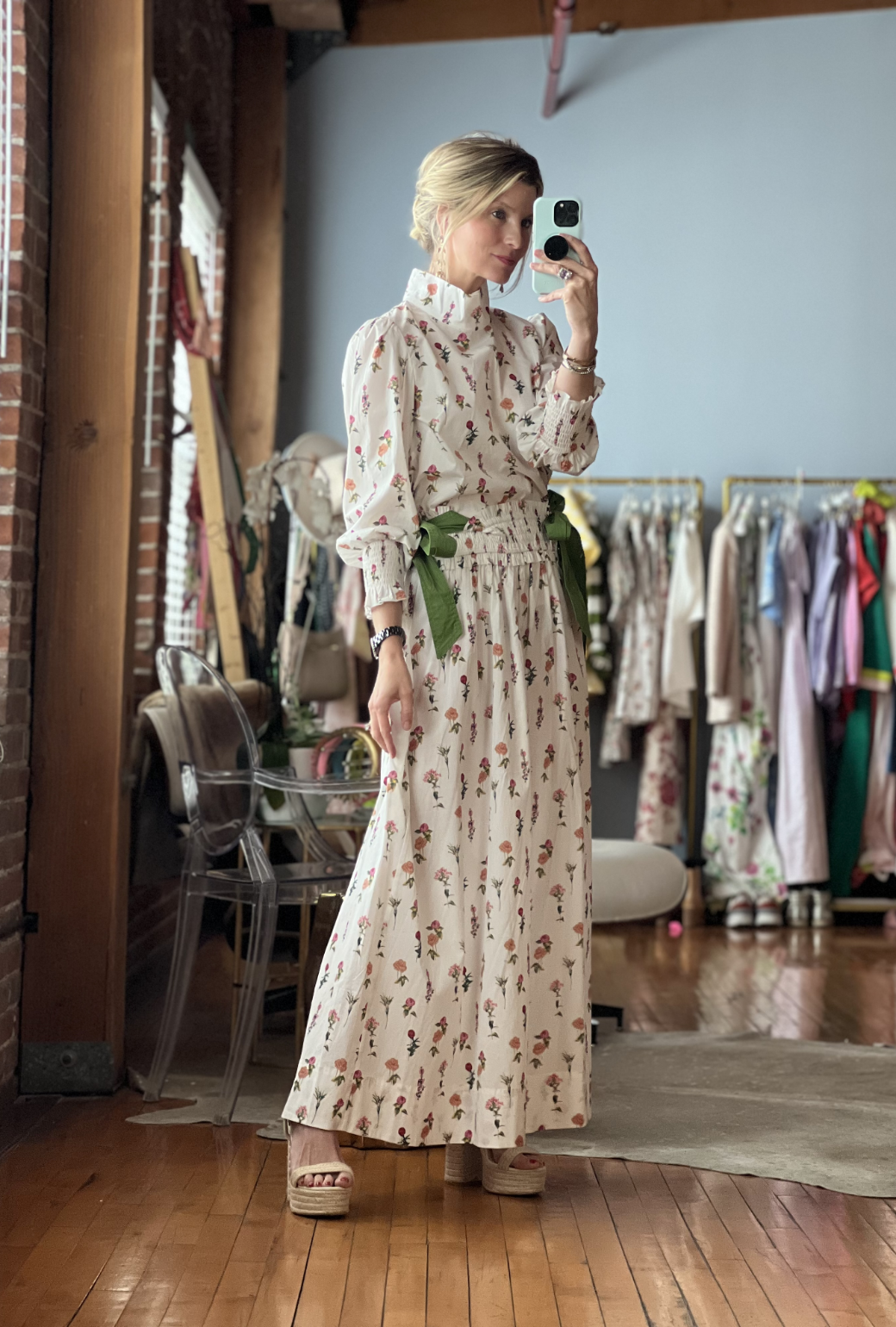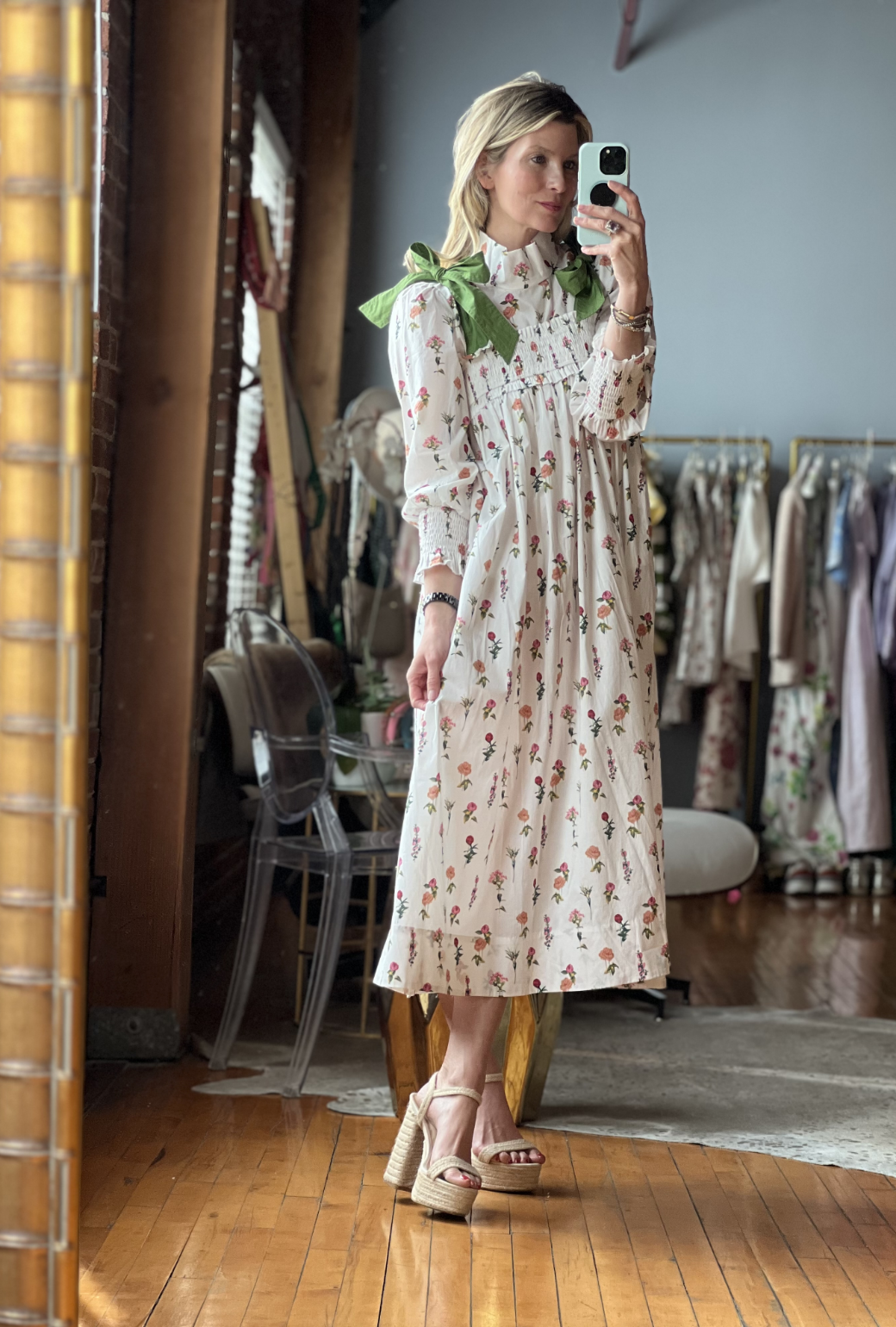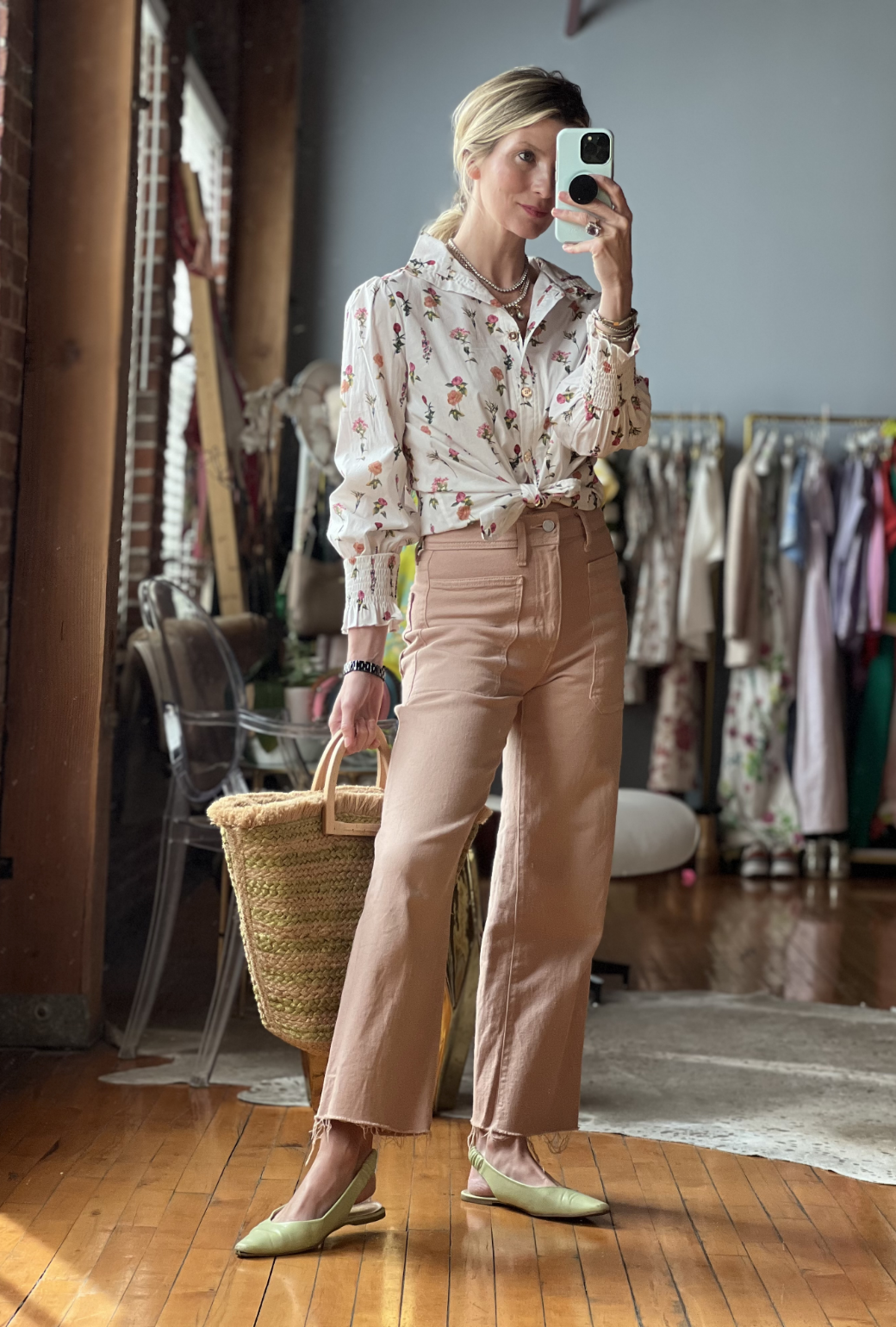 Long Sleeve Mod Top
$138
Covered in beautiful blooms, our Bouquet Mod Top is as comfortable as she is practical and pretty. In a feminine floral textile with smocked cuffs and a built-up collar, she blends elegance with functionality. Looking to mix it up, flip her around to pop the buttons in the front for a fresh look. In addition, the wide hem allows you to pop a baby under for easy access or discreetly hide a bump if you're not ready to share the big news.
Imported.
This style uses the Mod Top silhouette.
Learn more in our Fit Library.
Why We Love It
Functional Buttons
Washable
Fully Lined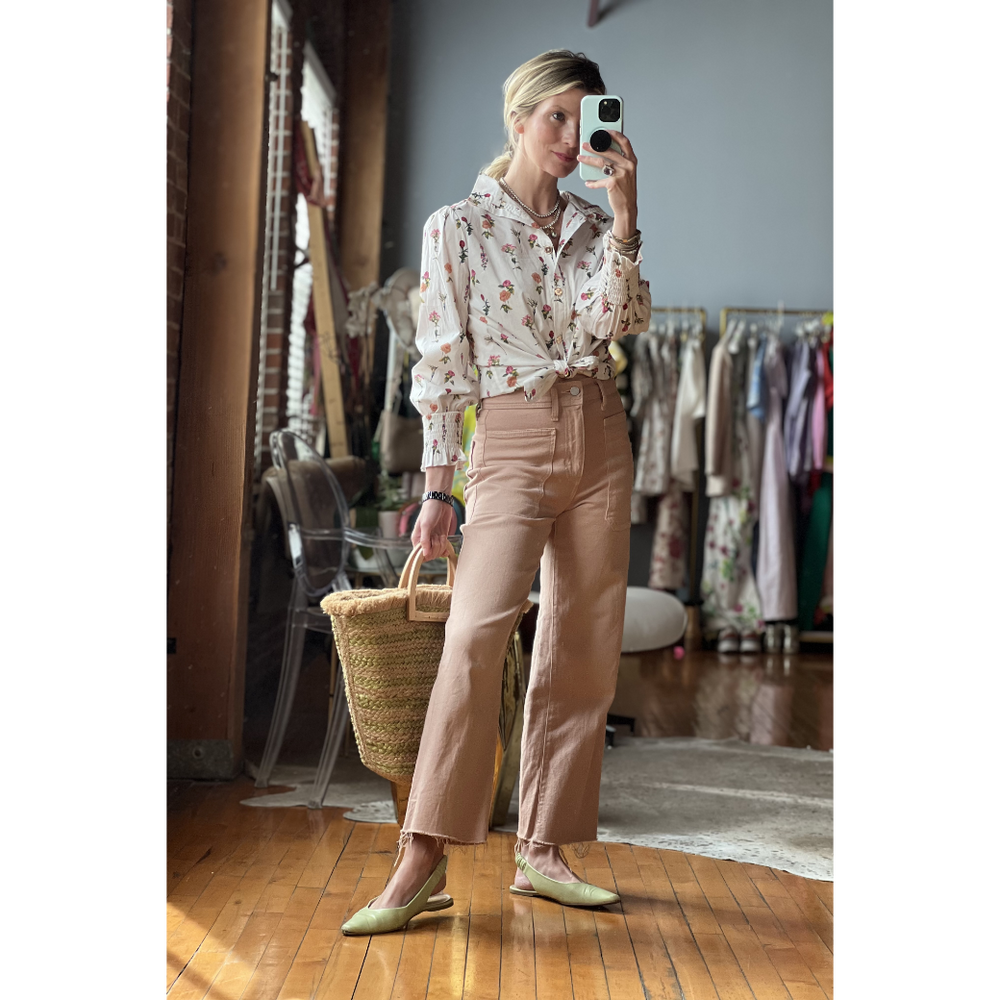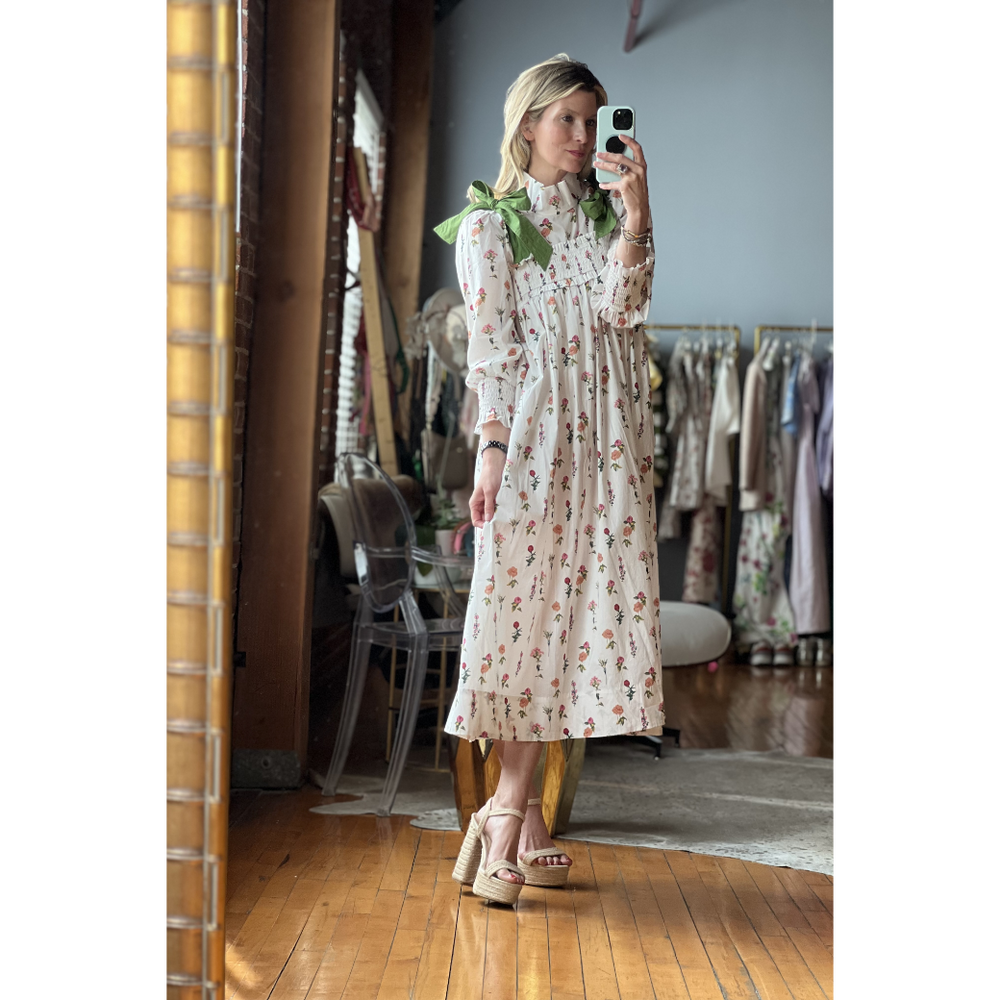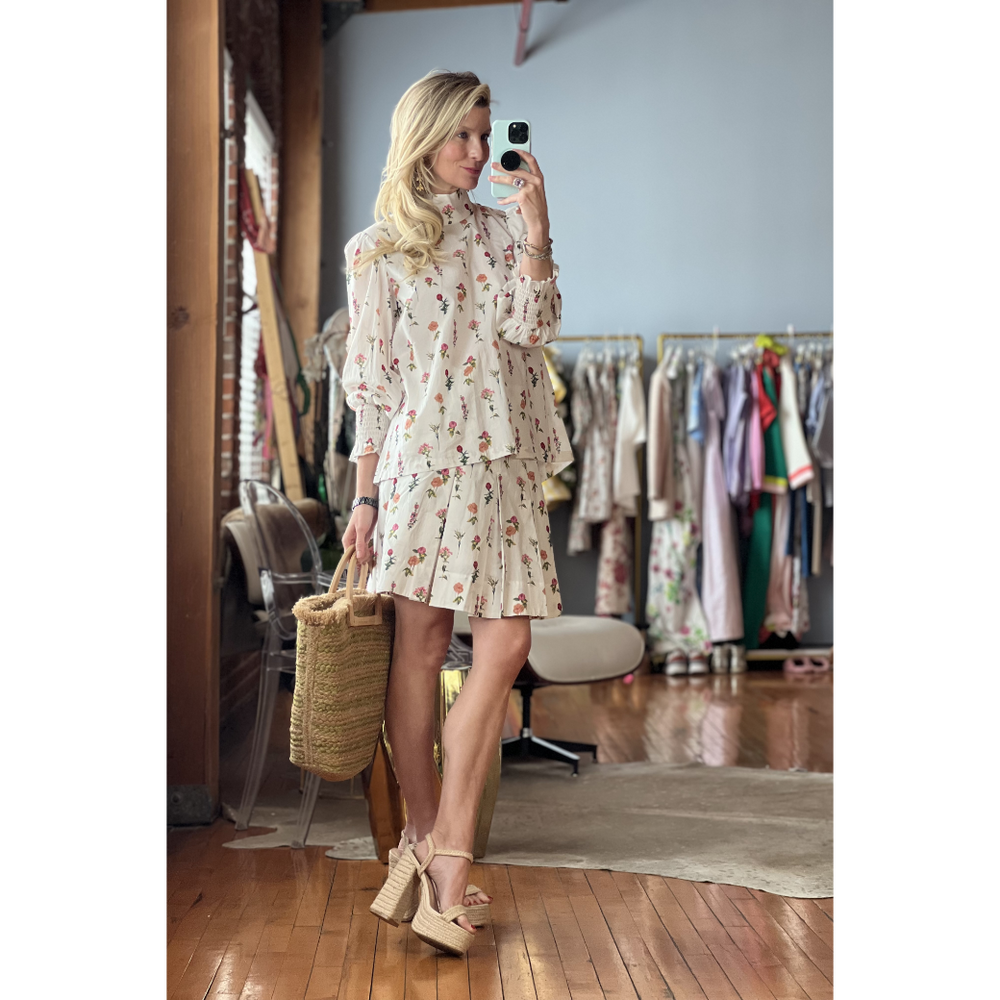 Styles for Days
The long sleeve mod top can be turned around with the buttons in the front. Tie it to make it more fitted. Pair it with any of our high rise sailor jeans.
If you don't love sleeveless, style it under out tie top smocked midi dress.
Untucked and paired with our smocked waist mini skirt is a great day time look!