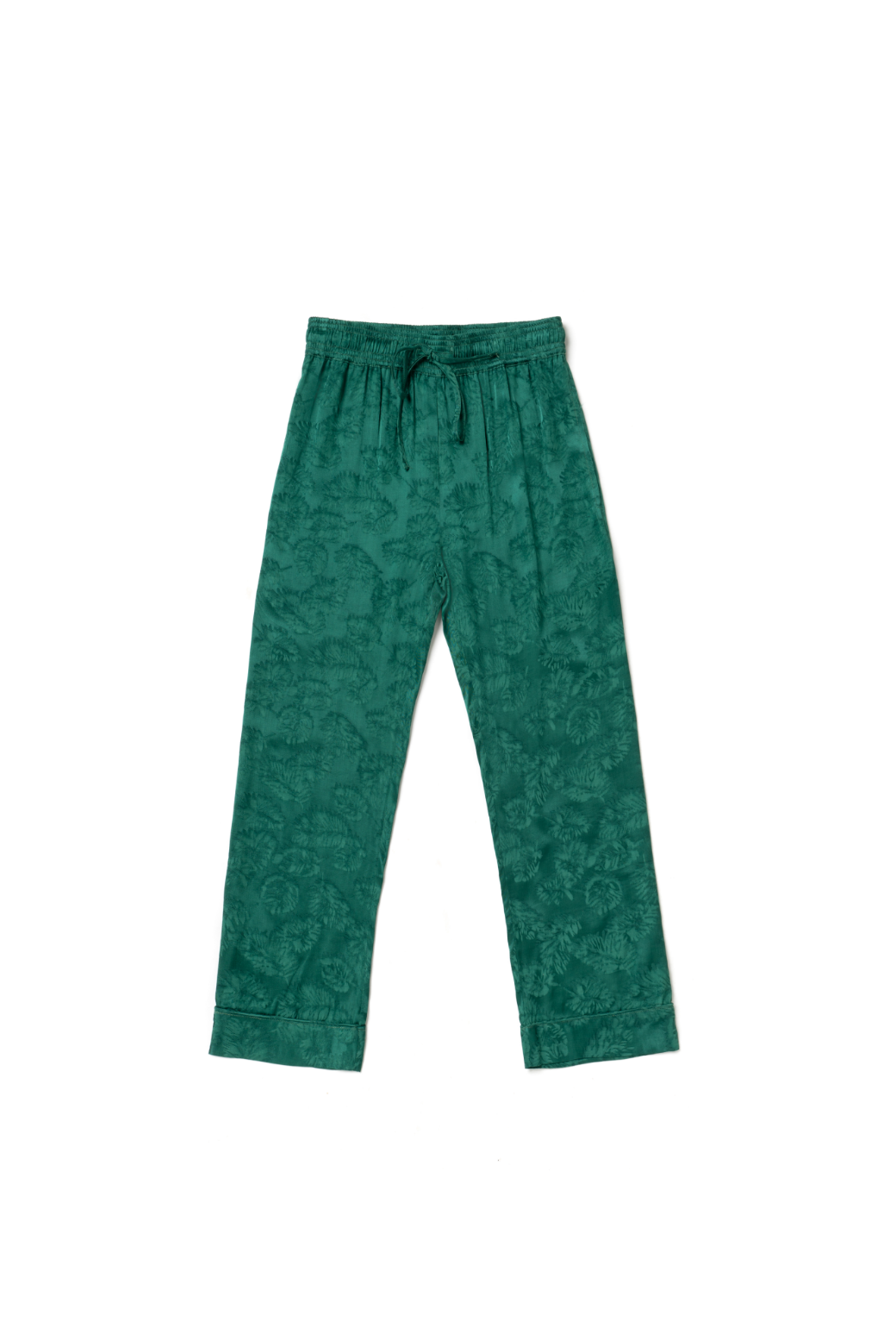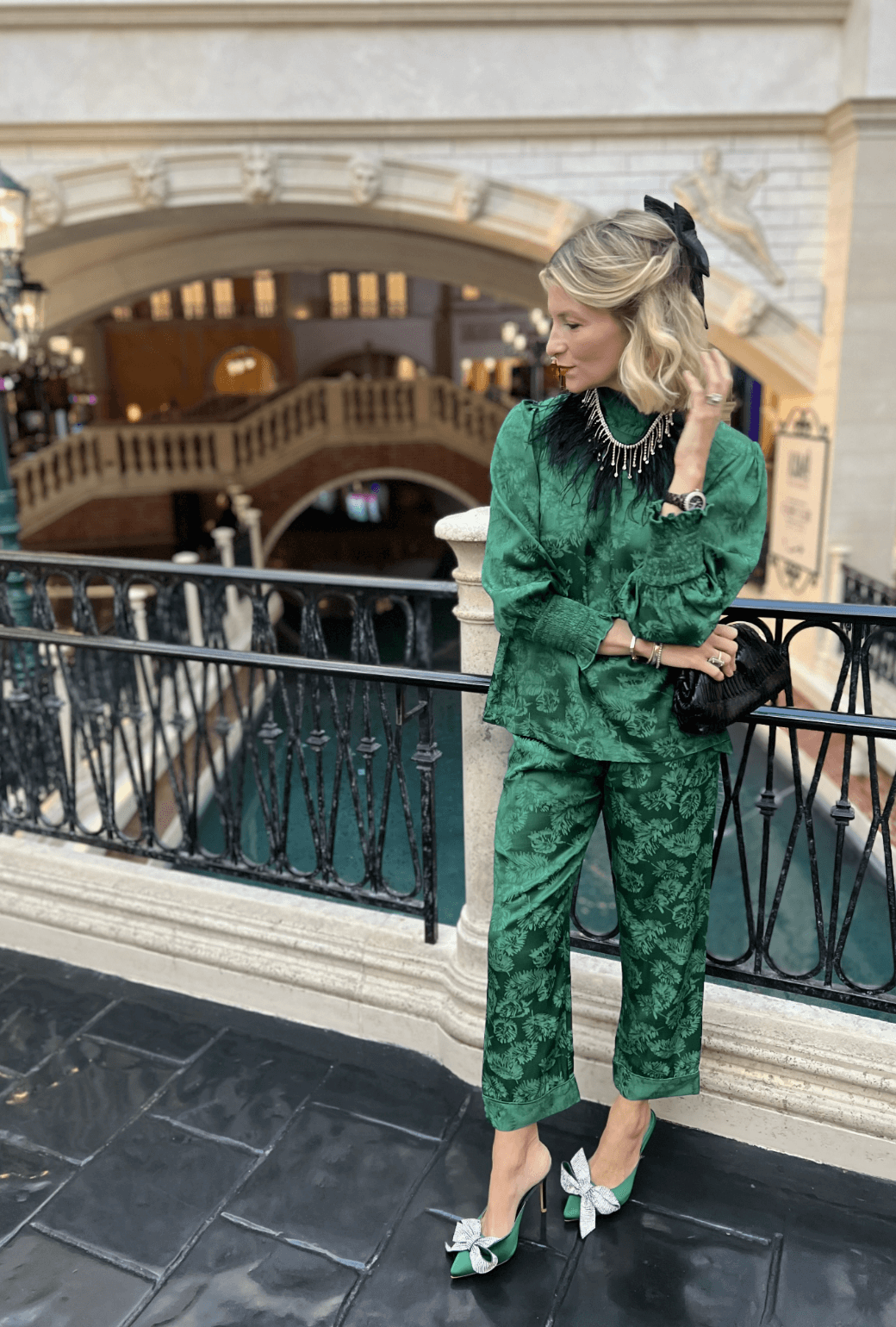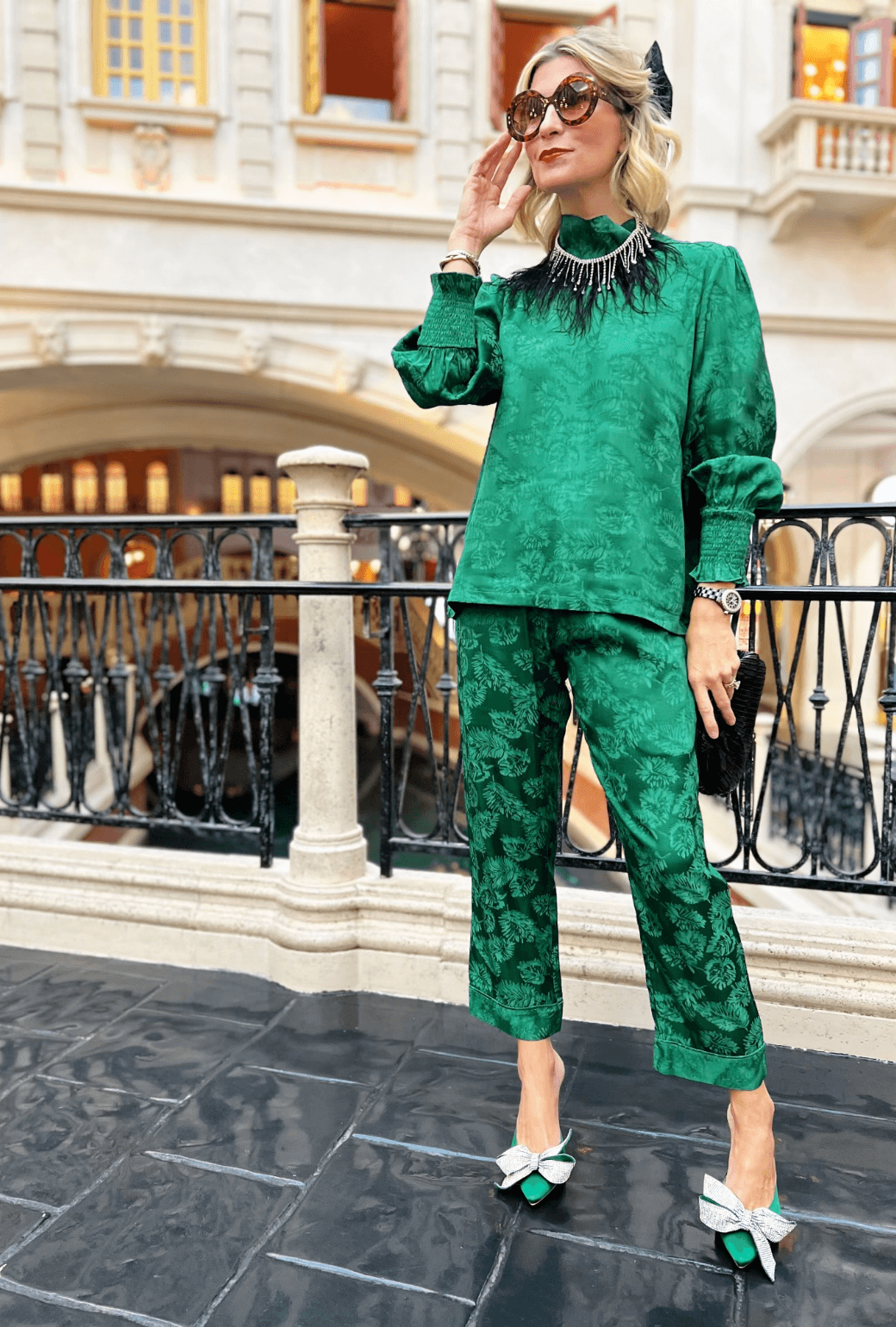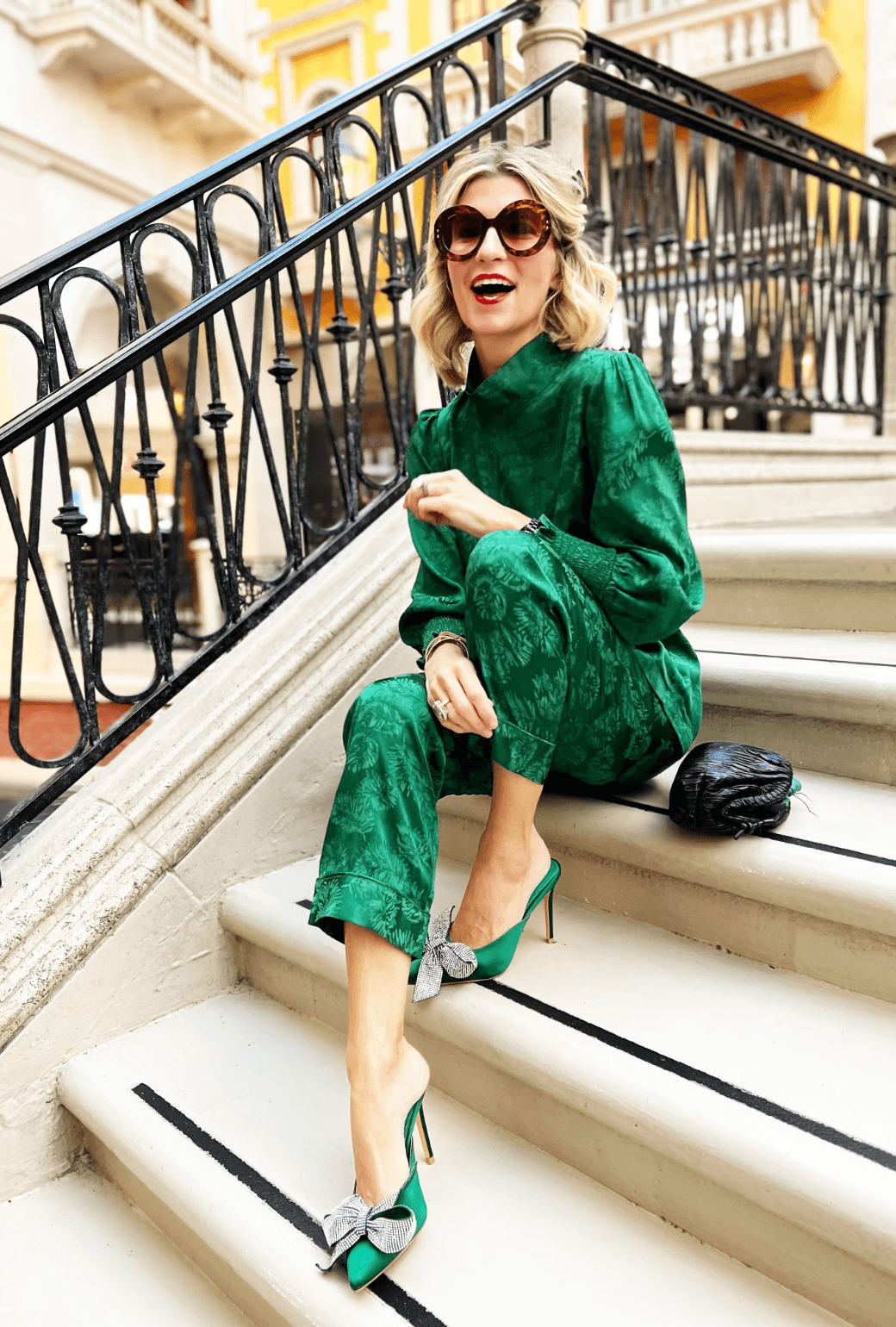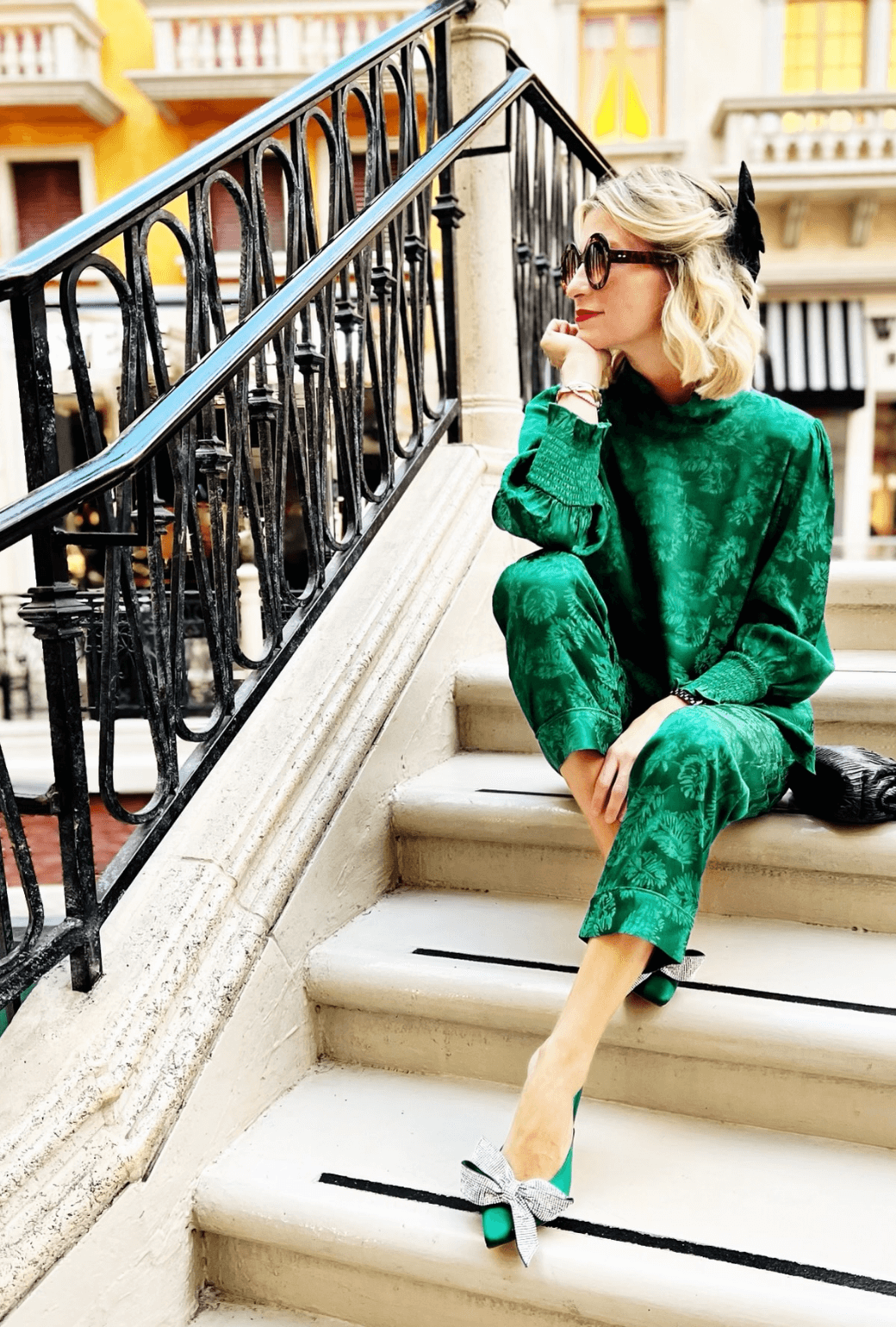 Everyday Pants
$128
This silhouette was inspired by our classic PJ Trousers - cozy enough to relax in and sophisticated enough for "out of the house" wear. Cropped at the ankle with a hemline band, this silky, floral emerald fabric can easily be dressed up for an evening out, or down for an evening on the couch. Pair with the matching Long Sleeve Mod Top for a head-to-toe ensemble in this stunning fabric.
Why We Love It
Elastic Waist
Pockets!
Washable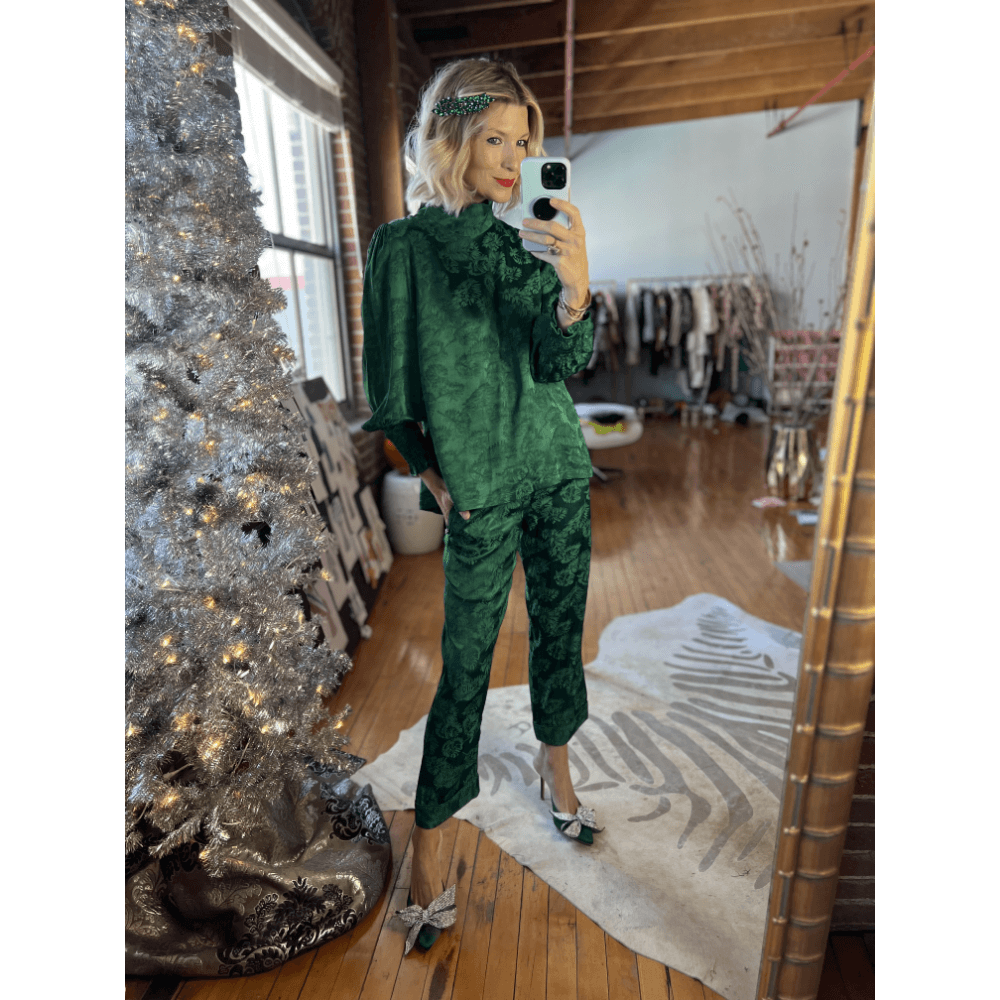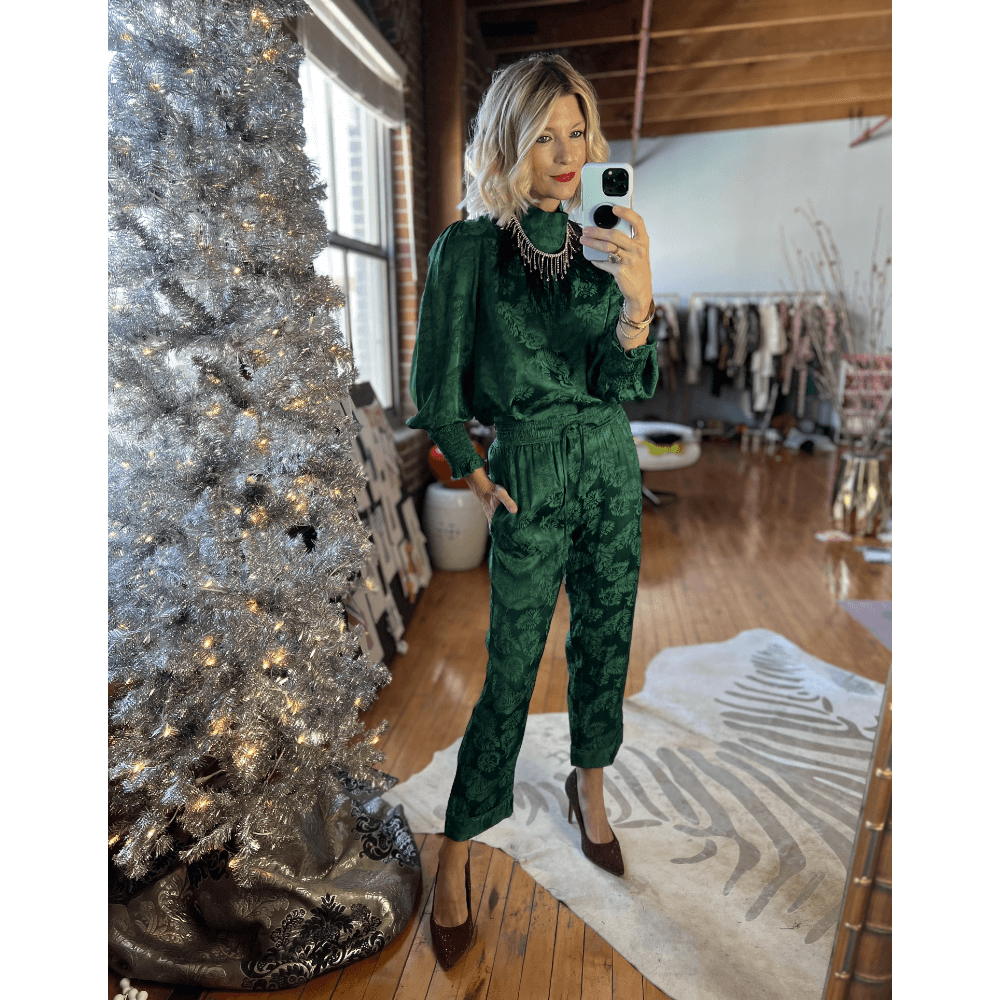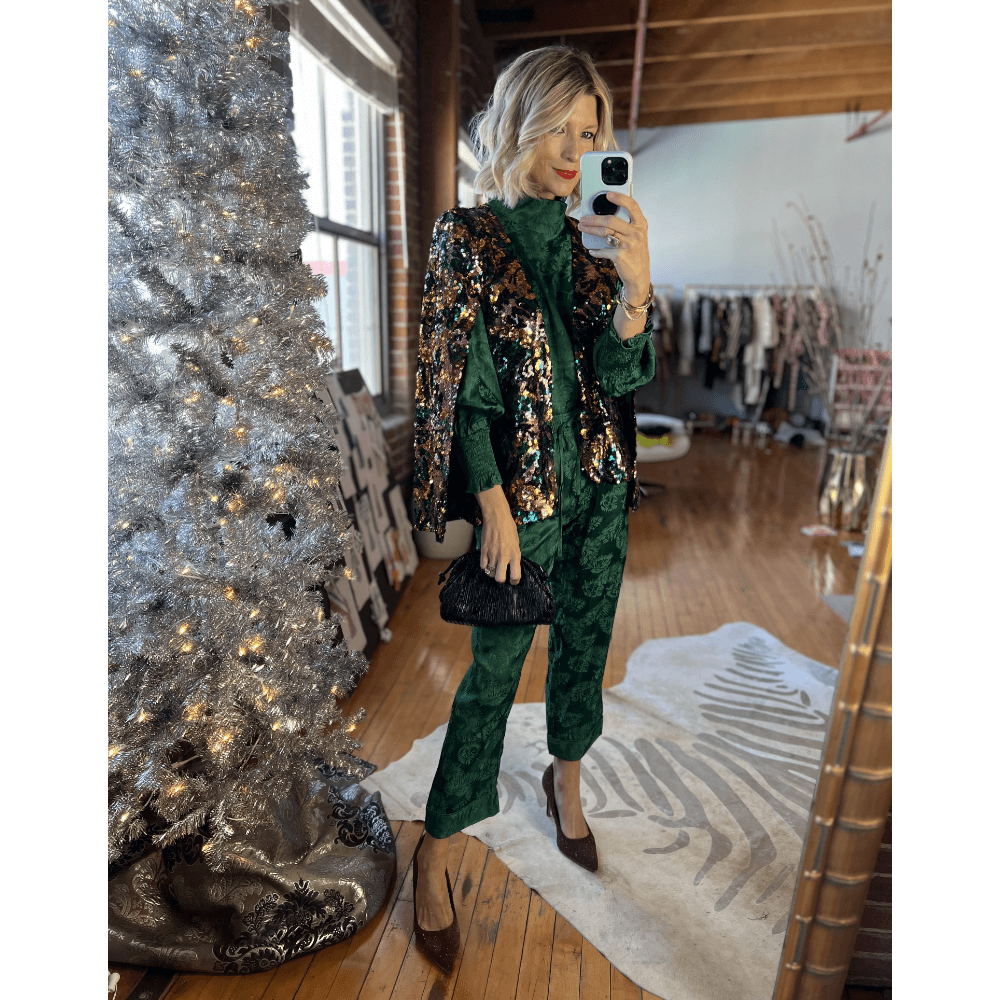 Styles for Days
A stunning and comfortable monochromatic ensemble! The Everyday Pants styled with our matching Mod Top untucked, and finished off with our Green Satin Rhinestone Mules and Emerald Hair Comb.
A quick tuck of the top, change of shoe and a statement necklace addition makes for a complete different silhouette. Do not miss this Feather and Rhinestone Collar Necklace, it instantly elevates you look.
Add our Sparkle Cape on top of the Emerald set for a glitzy, glamorous ensemble. Our Crystal Pumps are the perfect shoe to blend with the color mix in the sequins.