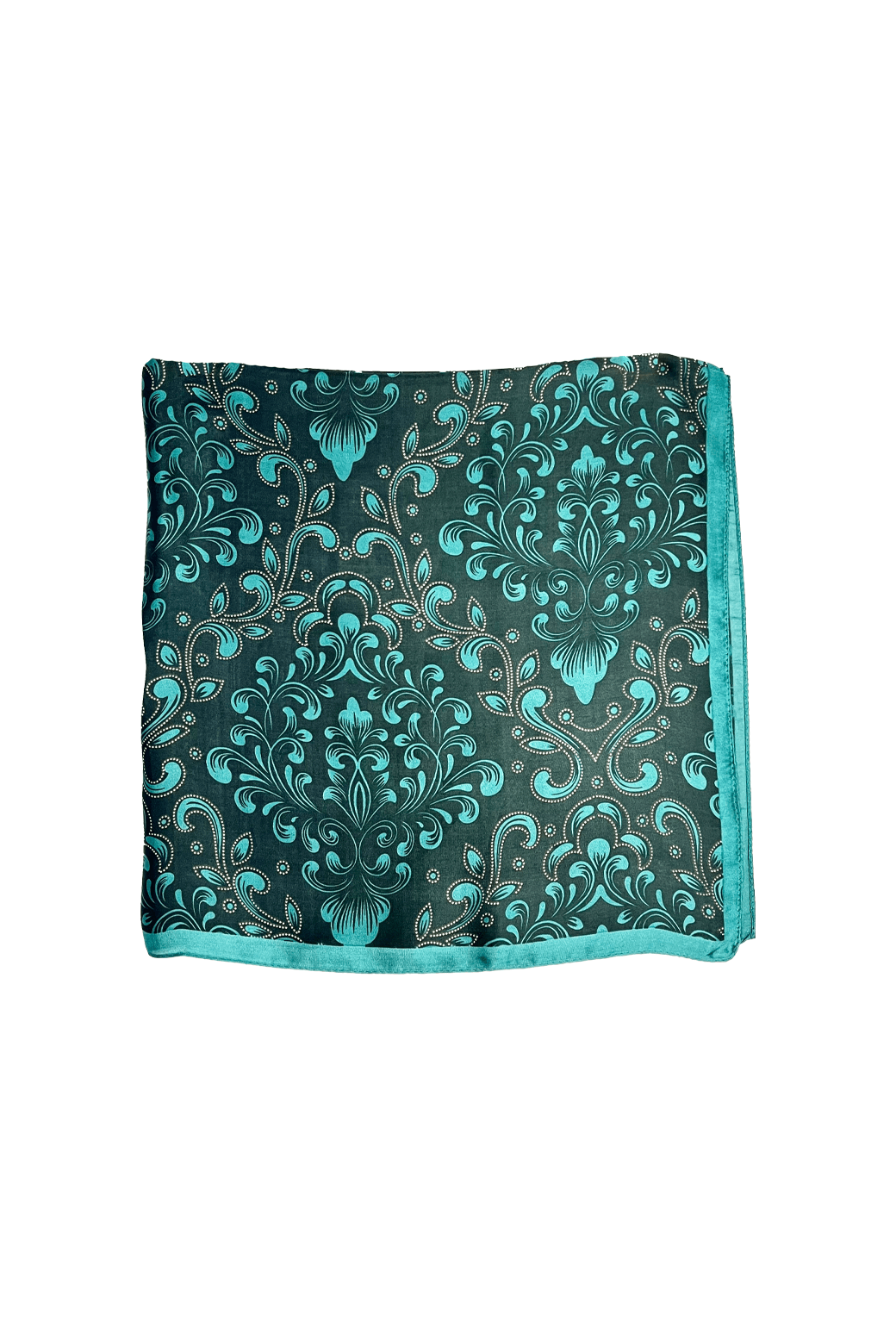 Le Scarf
$28
Lightweight with complementing green hues in a classic filigree print, this scarf is an easy way to accessorize your ensemble. Tie it around your neck, in your hair, or add some flare to your favorite tote.
Please note - Scarves are FINAL SALE. Should you have any questions before ordering, we are happy to help! Please call us at 424.316.BURU (2878).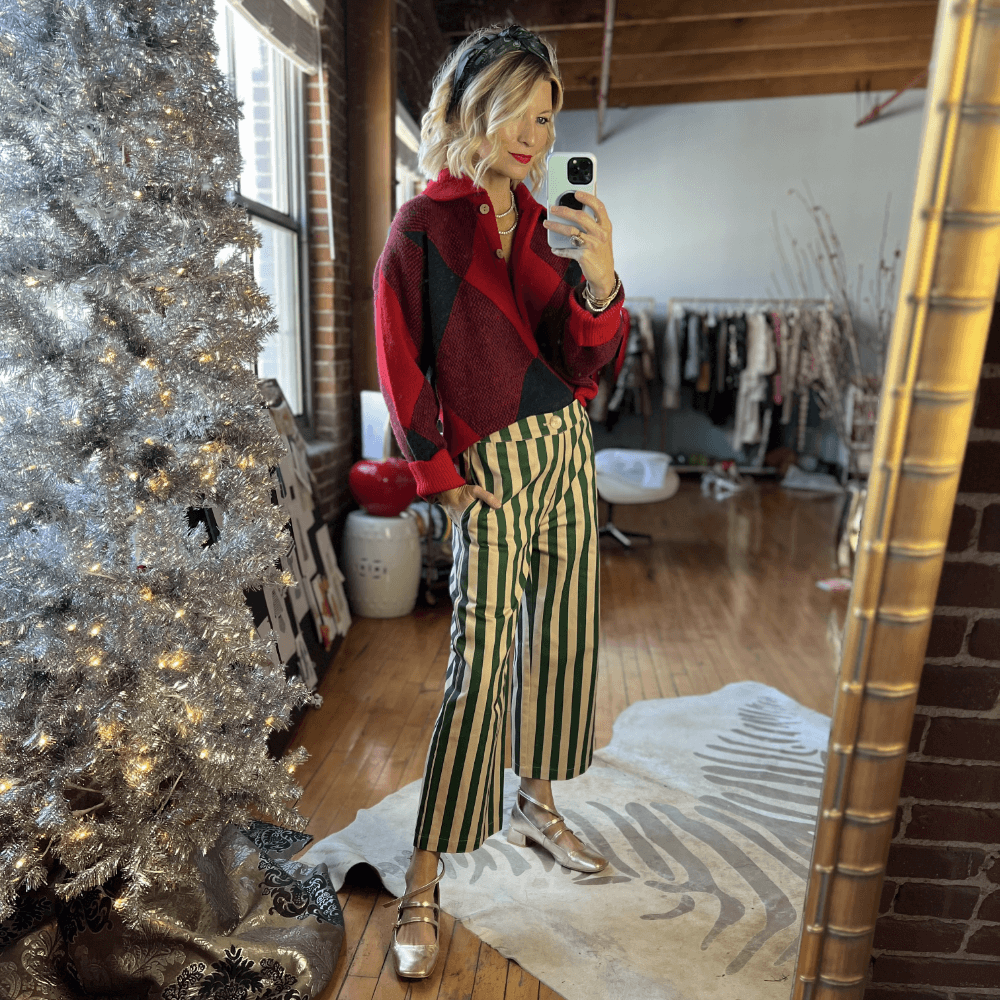 Styles for Days
Pulling double duty with Le Scarf as a hair accessory adds flair to your Holiday ensemble.