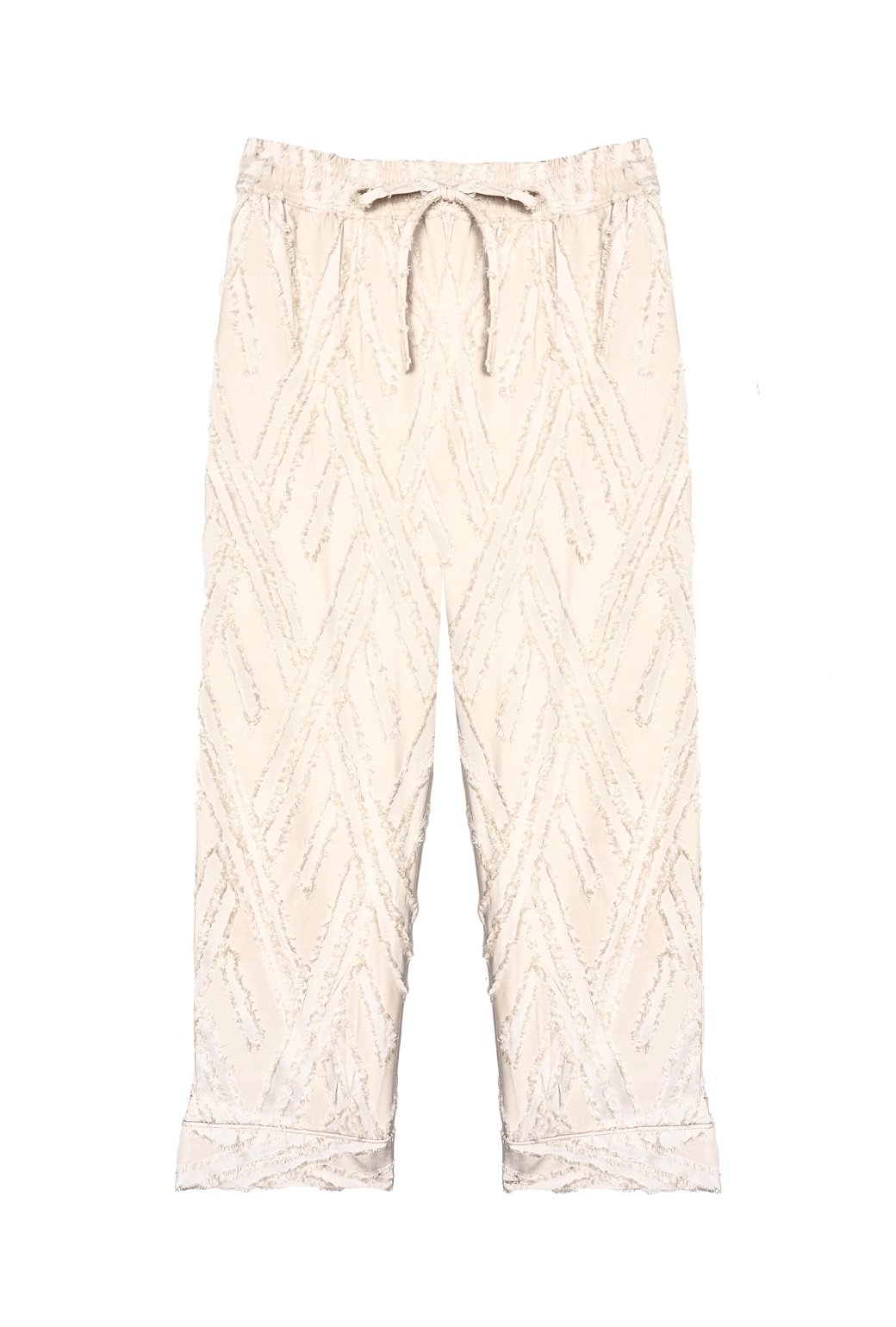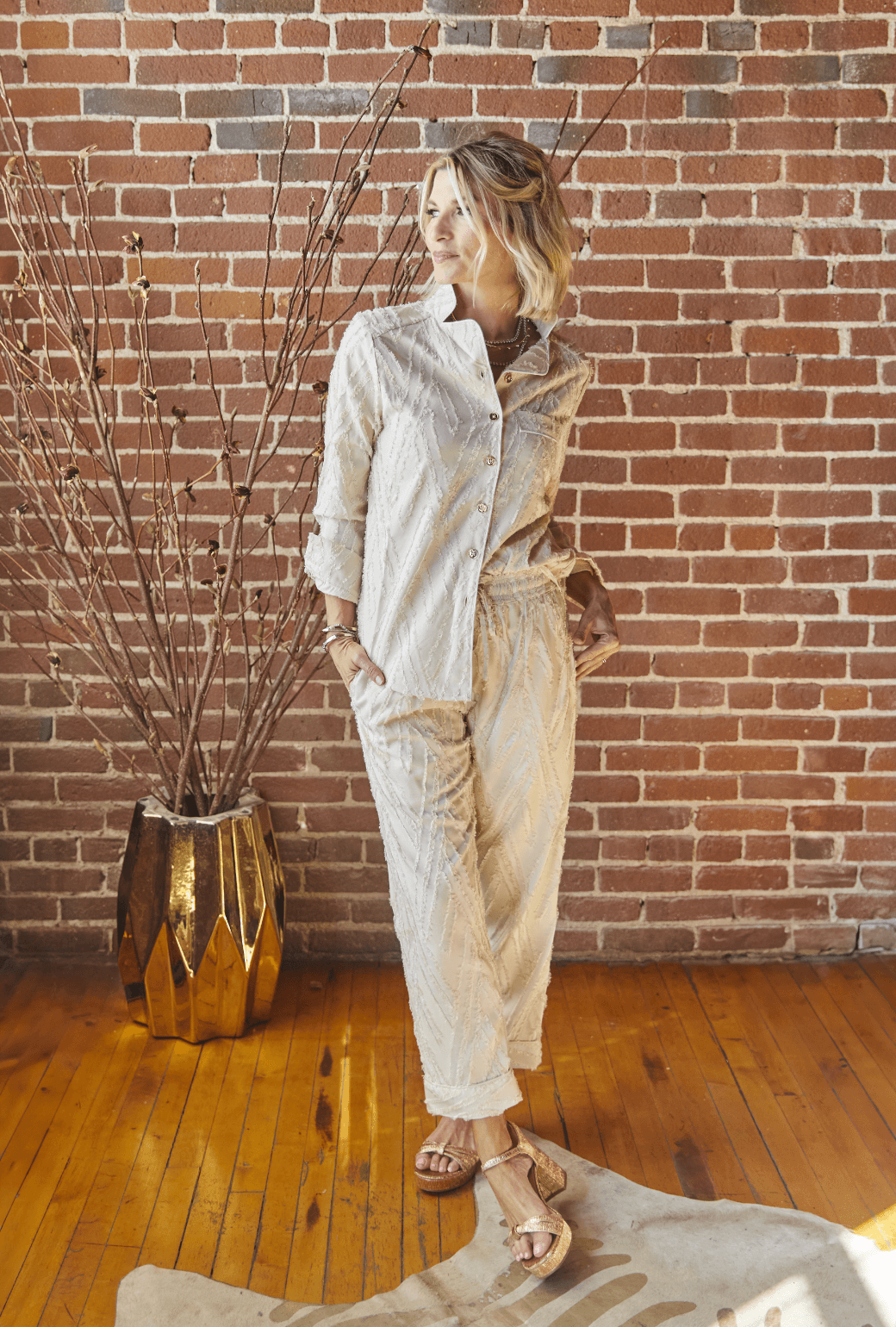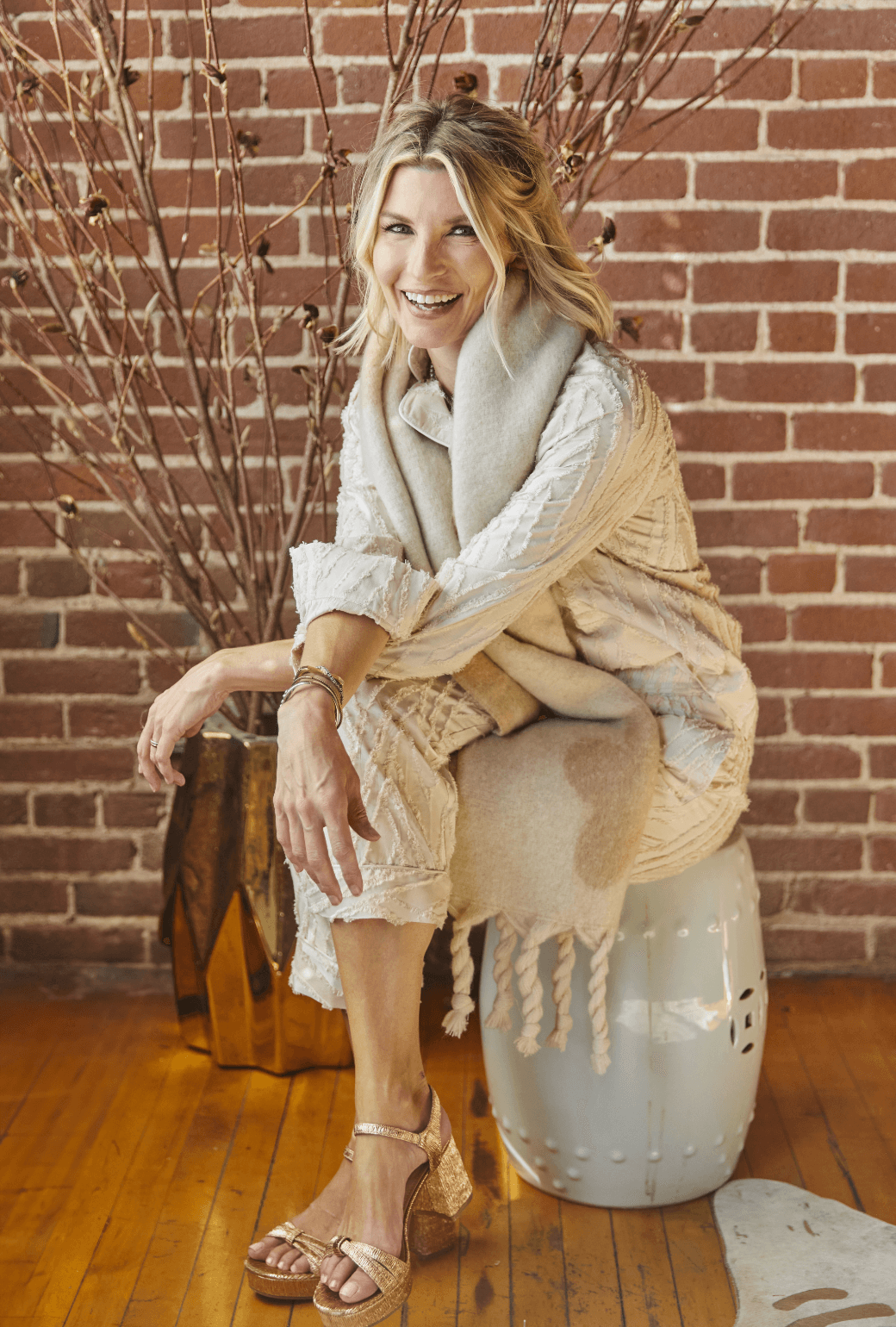 Everyday Pants
$138
Our Everyday Pants are designed to be as comfortable as your PJ's but chic enough to meet the demands of your "Everyday" life. Cropped at the ankle with self-piping detail and a hemline band, these pants flatter while offering the function of an elastic waist and pockets. And we have never subscribed to the "no white after Labor Day rule" instead we welcome cozy winter whites - and this Ivory Fringe textile really delivers. Pair them with the matching PJ blouse for a head-to-toe look or top with a cozy sweater and booties.
Why We Love It
Elastic Waist
Pockets!
Washable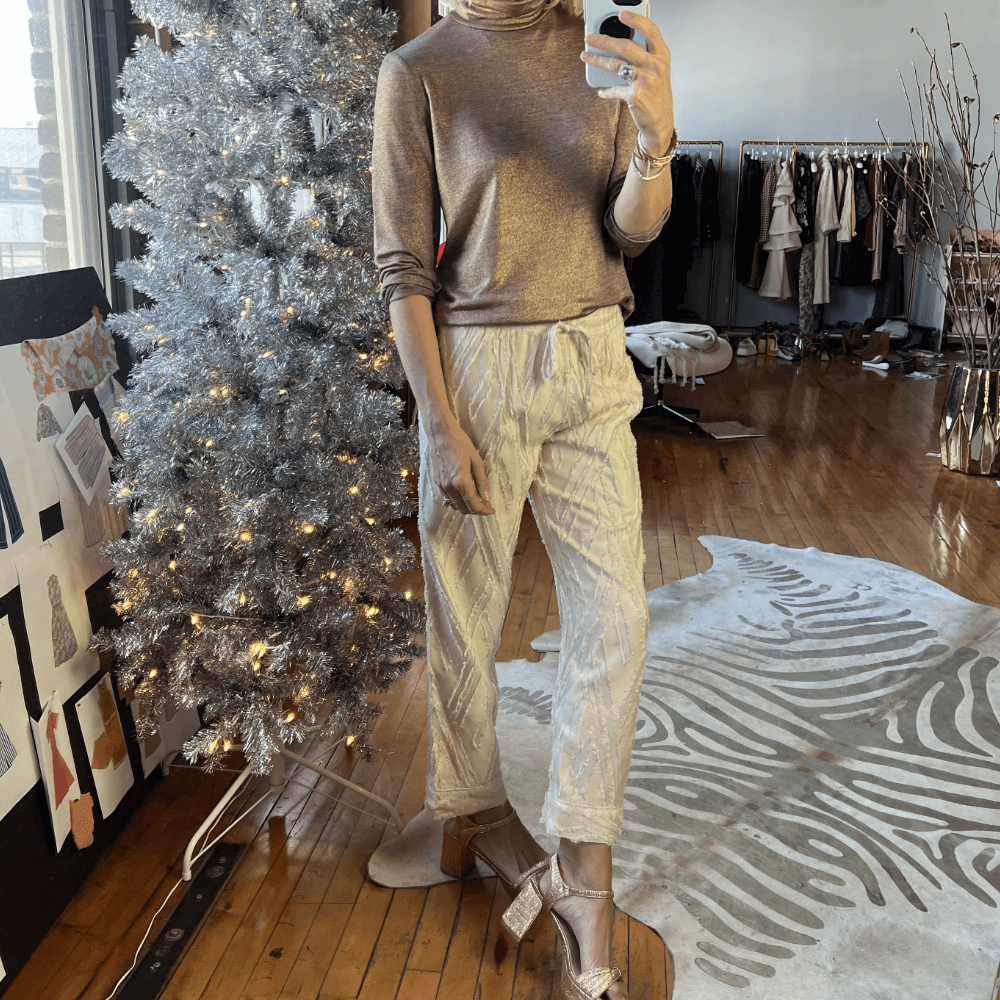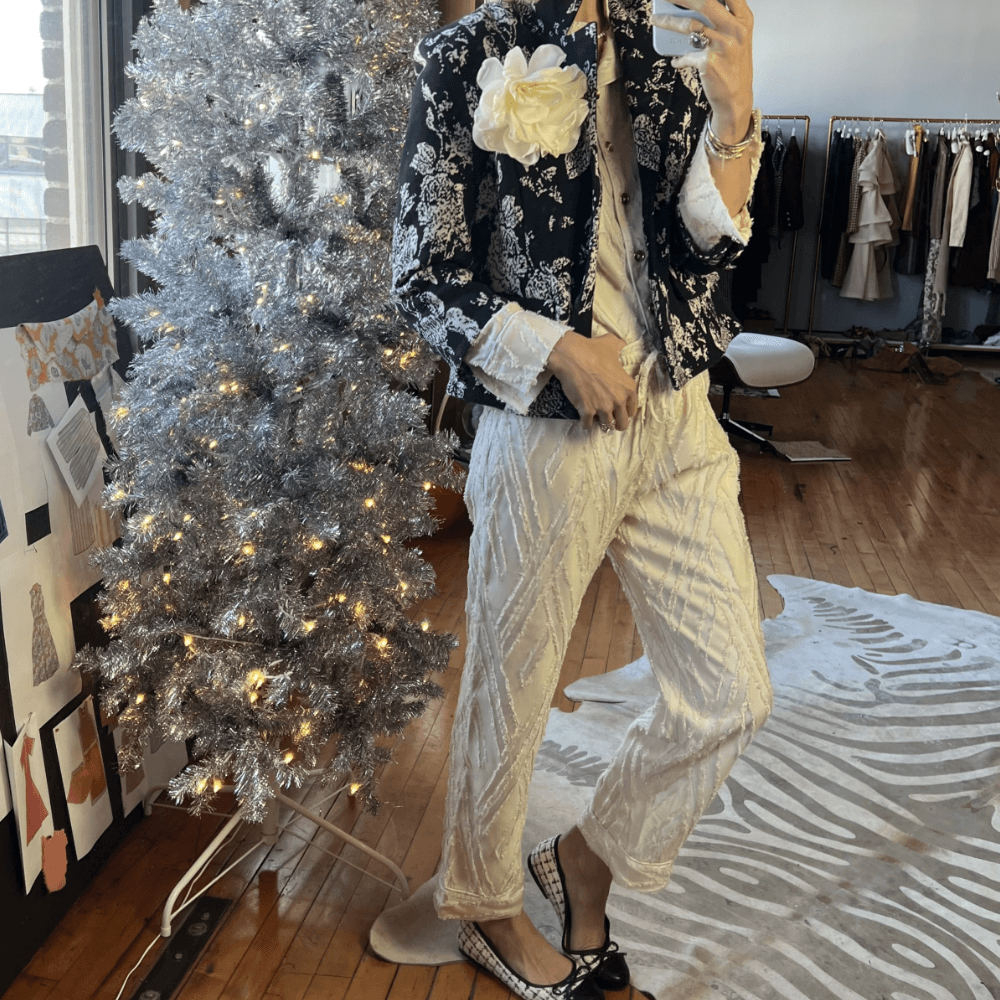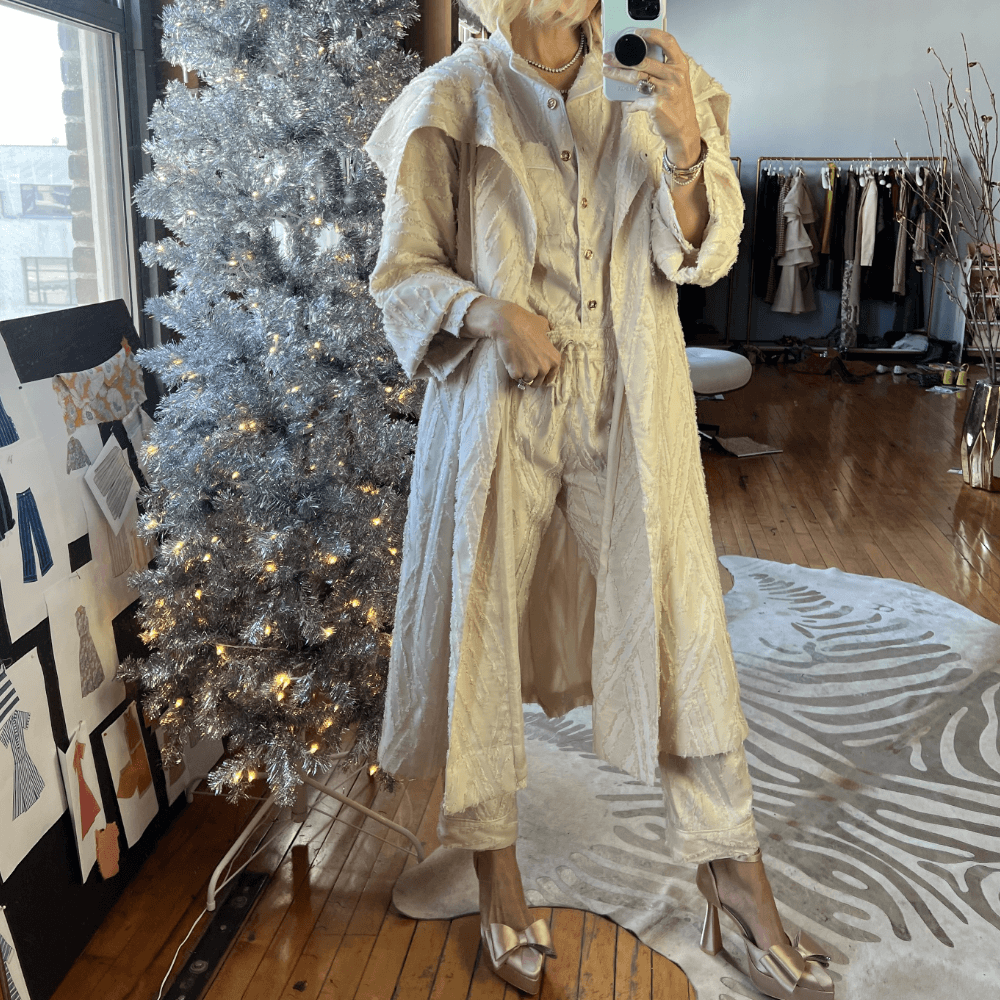 Styles for Days
Pairing the Ivory Everyday Pants with our Sparkle Knit Turtleneck and a Rose Gold heel creates a dreamy, muted pallette. This looks is great for office parties or Holiday lunches!
Topping both pieces of the Ivory Fringe set with our Abstract Rose Boxy Blazer is an unexpected and office-friendly look. The Rosette Hair clip can double as a blazer embellishment for a bit of whimsy!
Adding the Grace Coat creates a dramatic ensemble that's perfect for day or night (we love this paired with our Blush Platform Heels). Deceptively comfortable and completely chic.