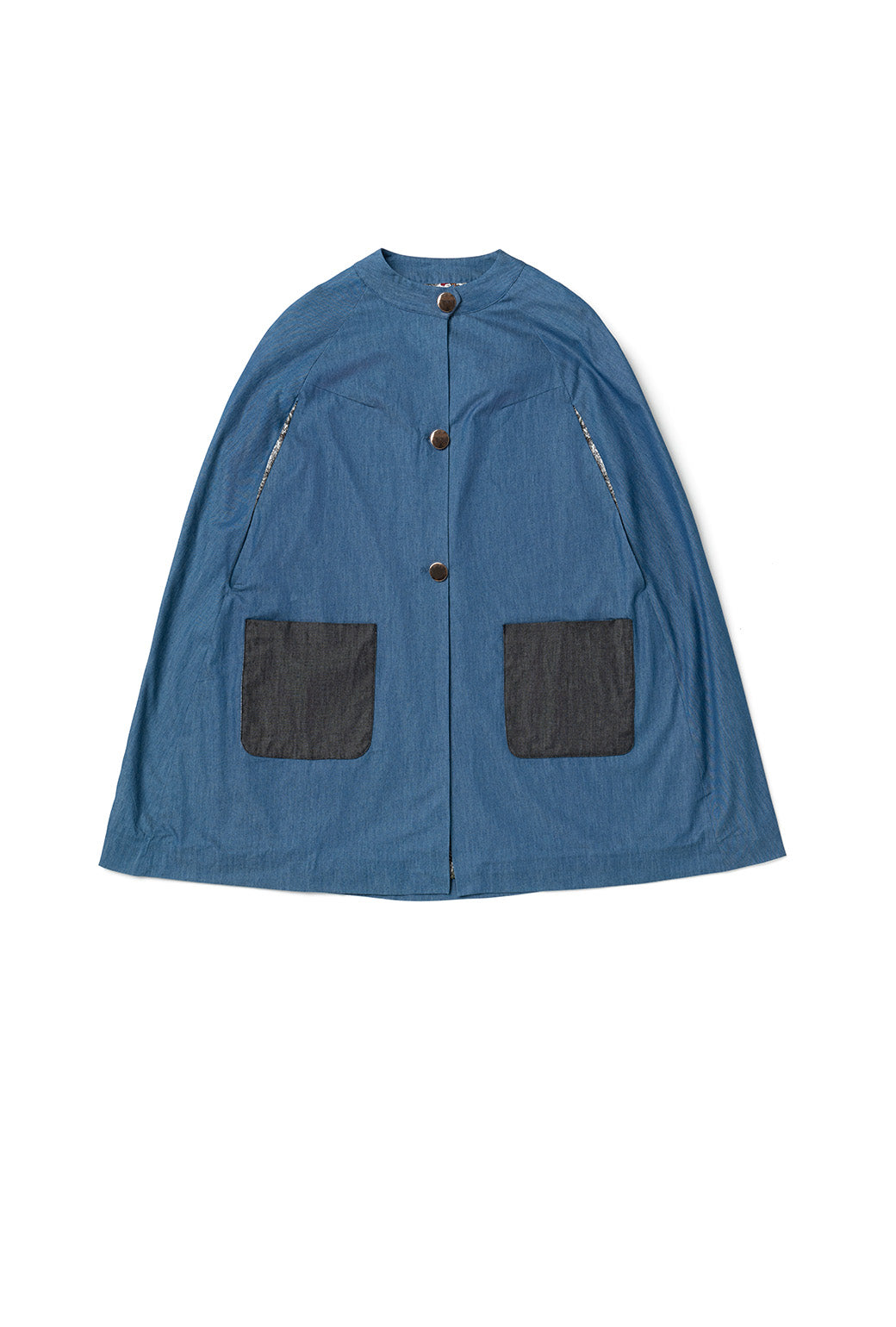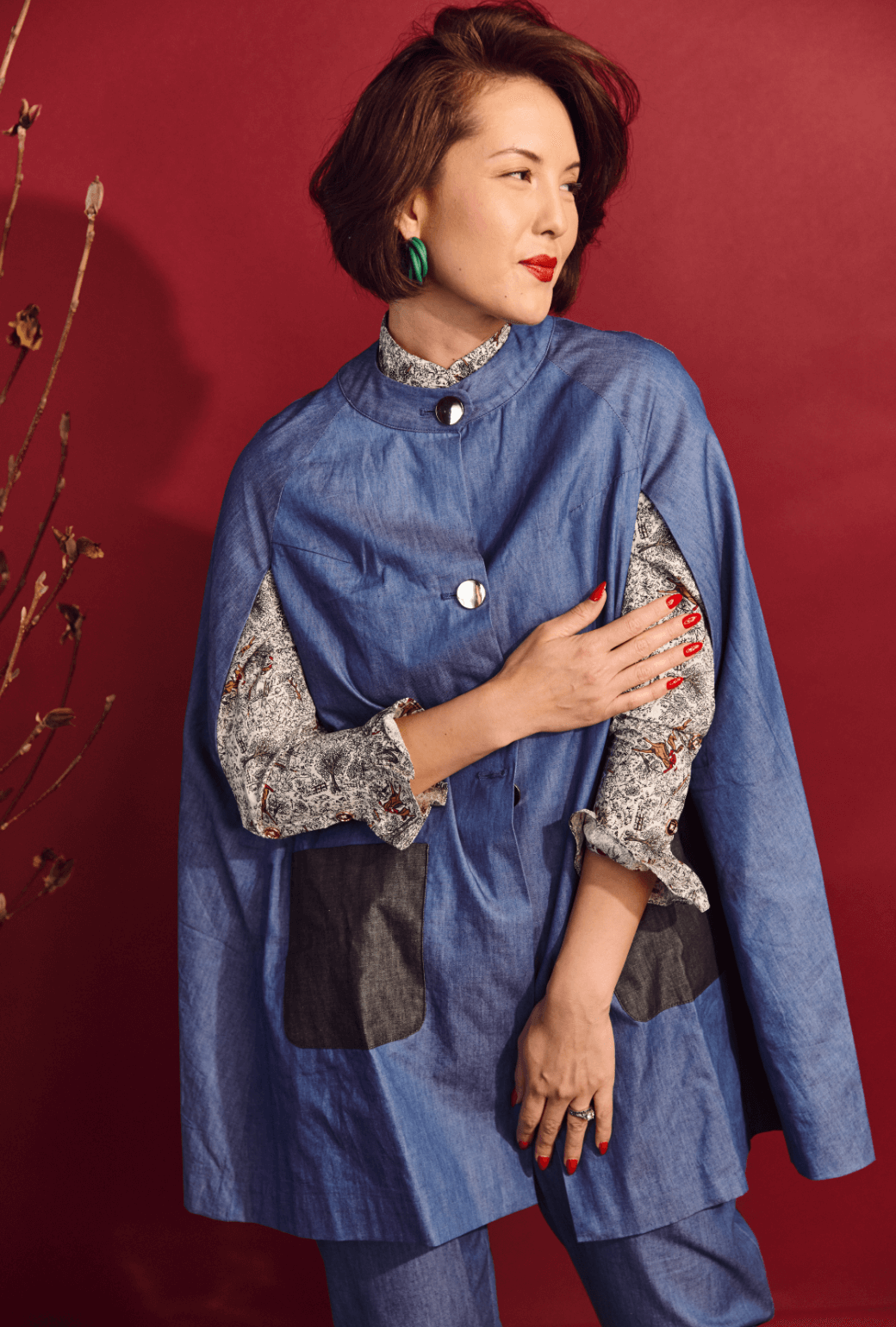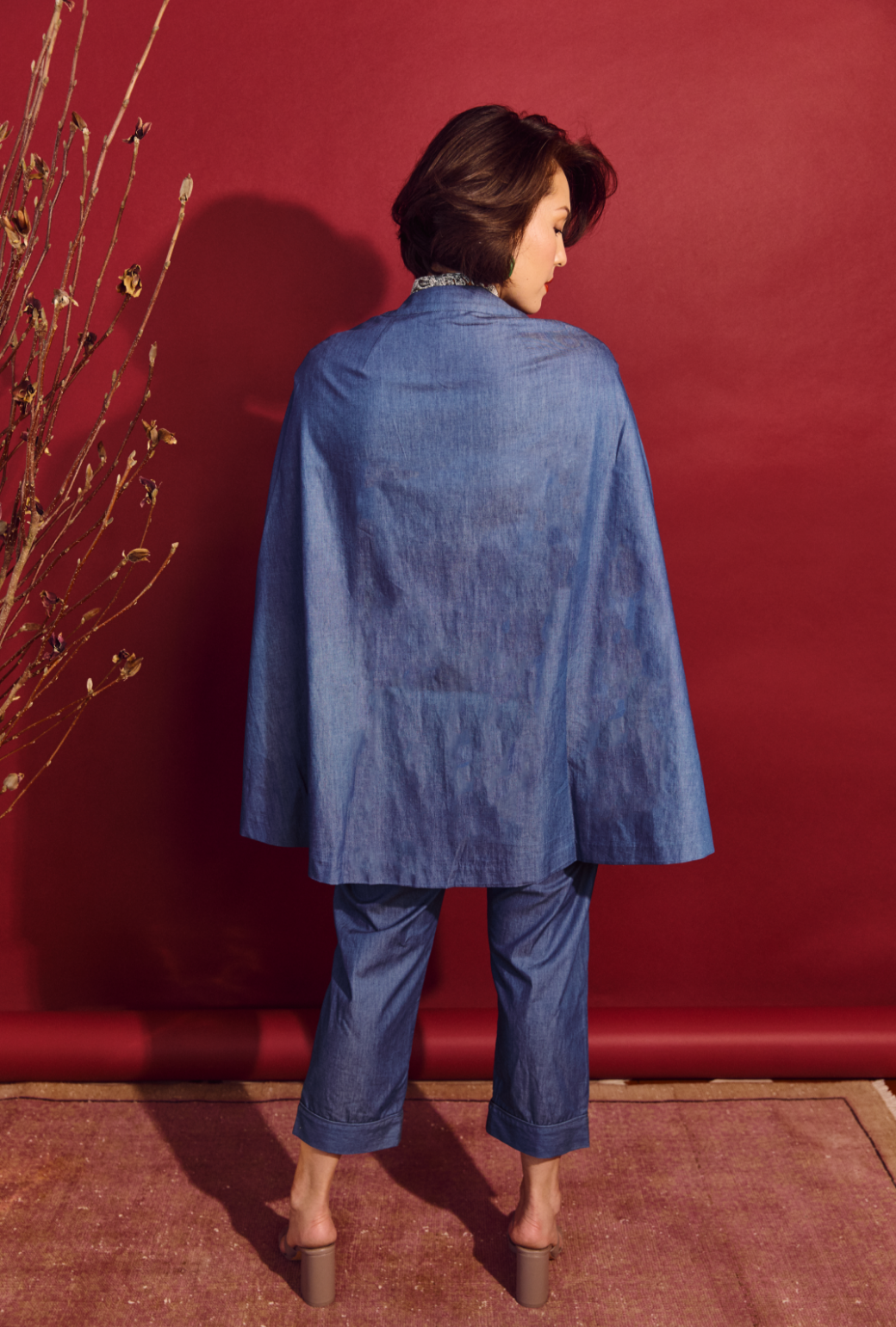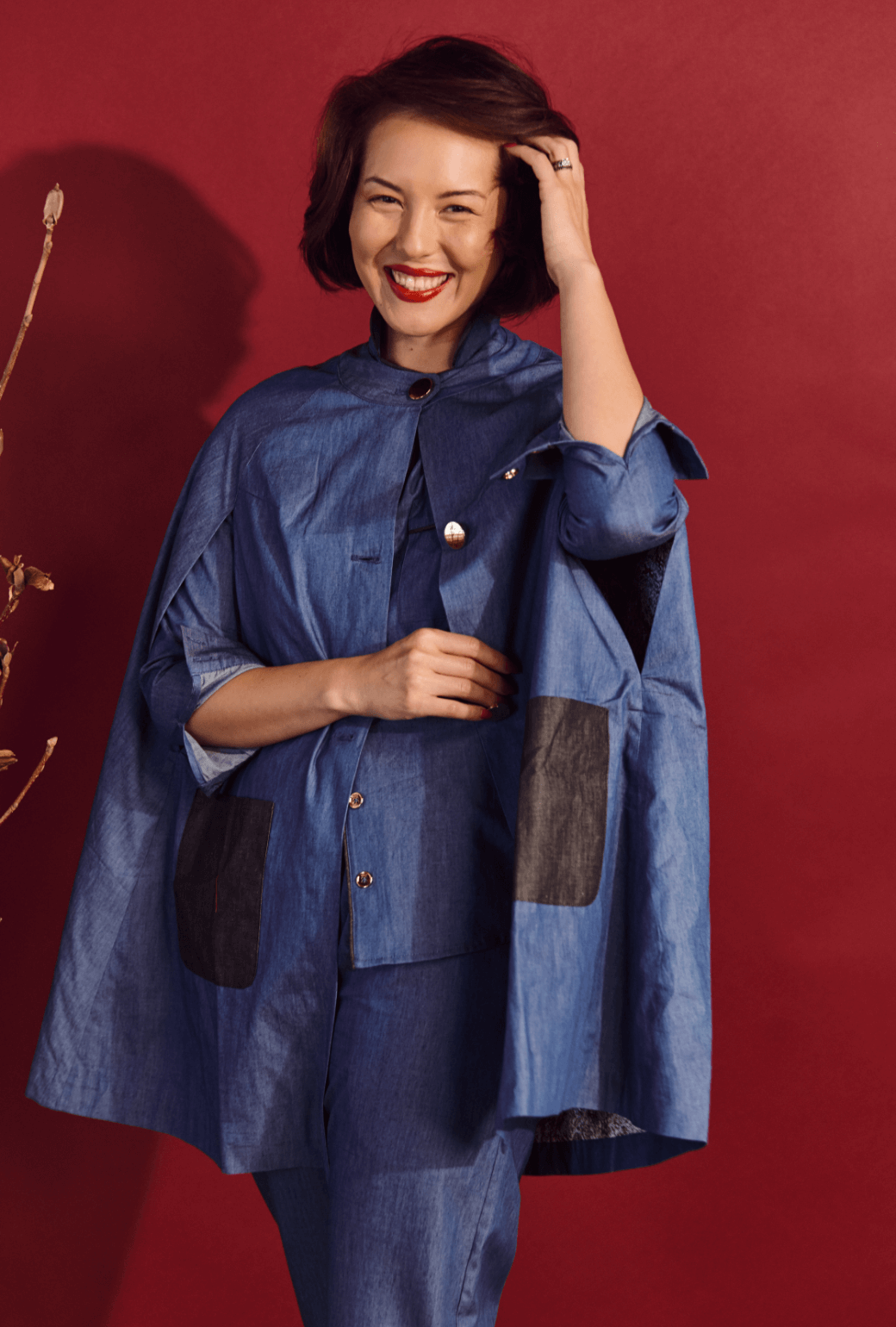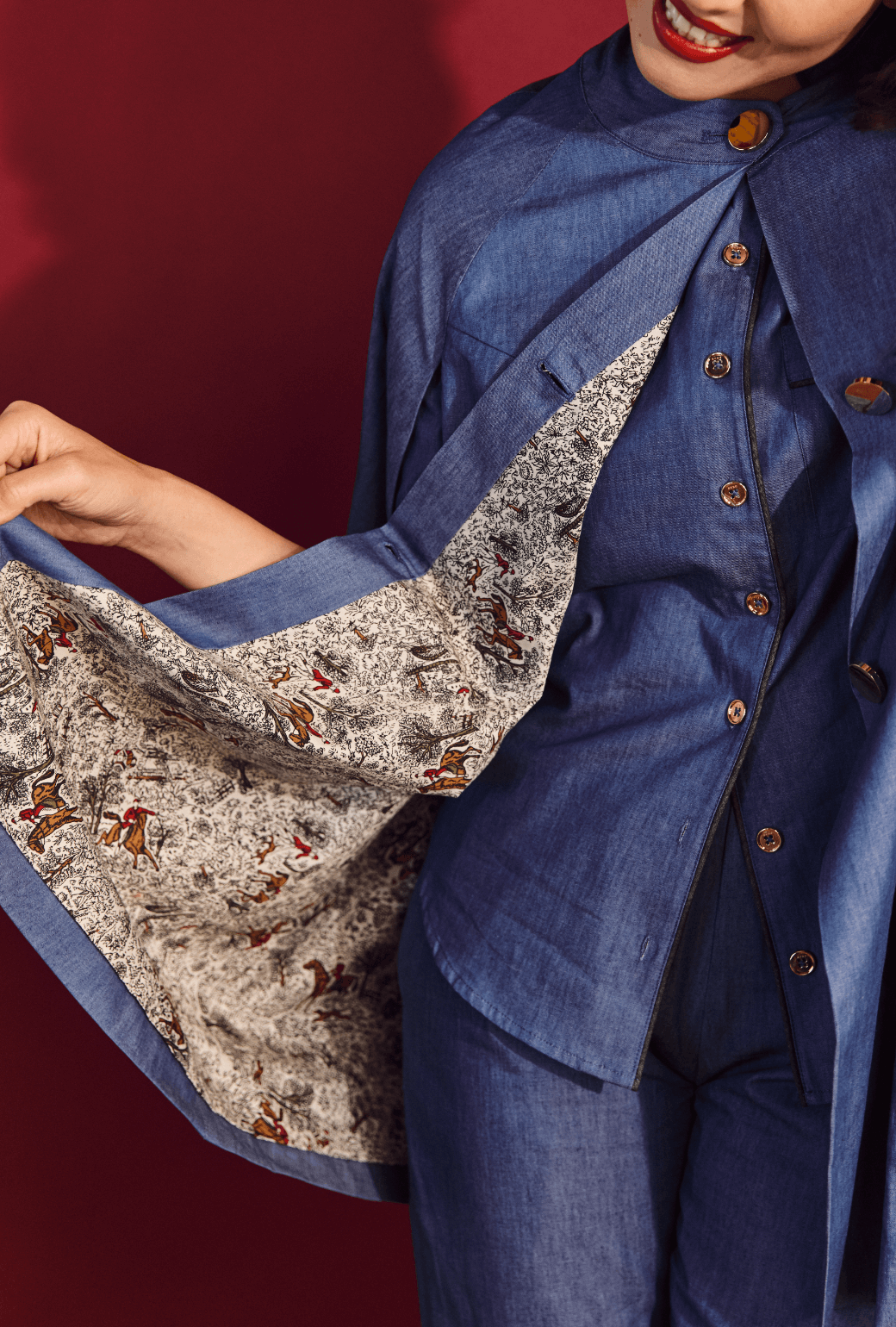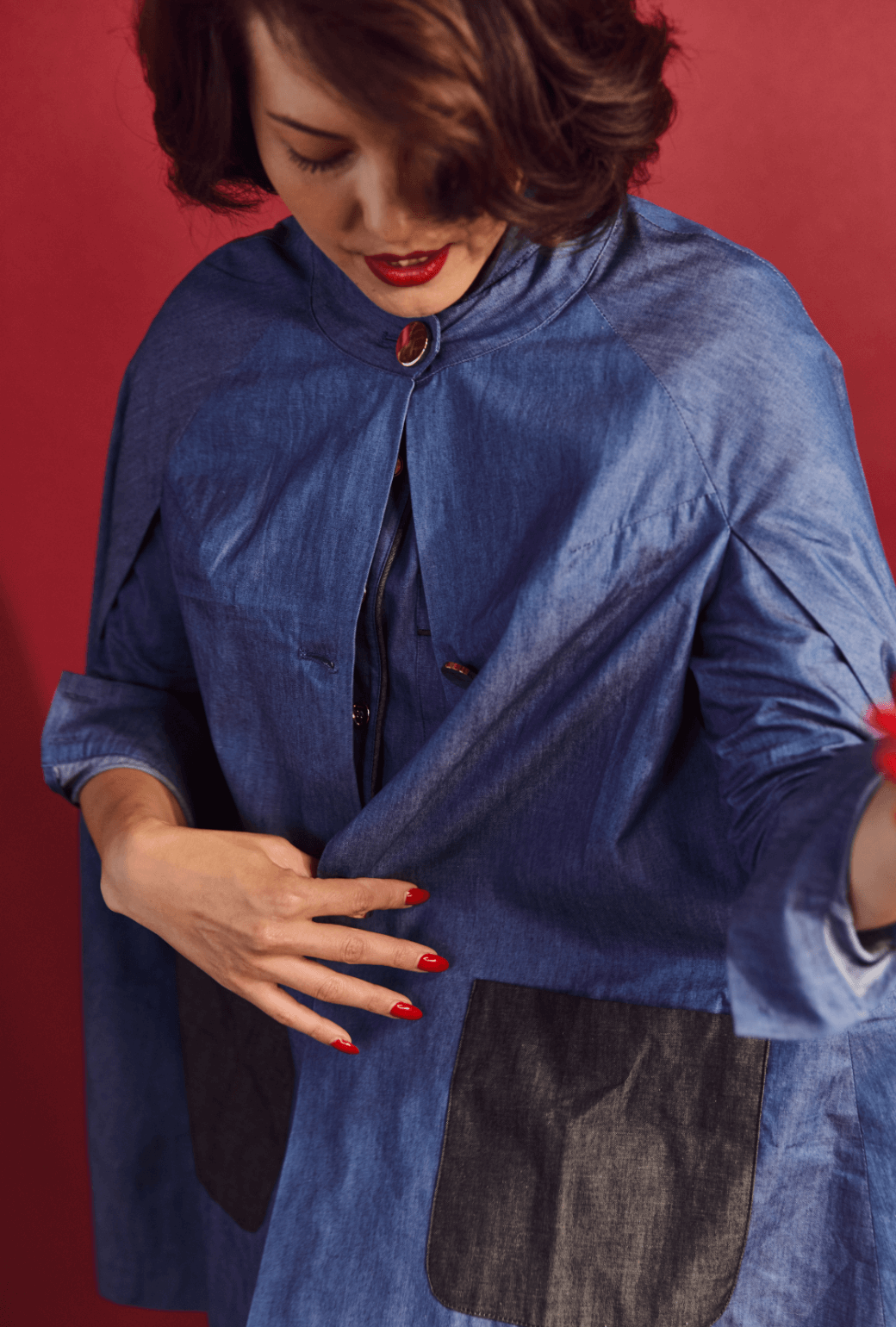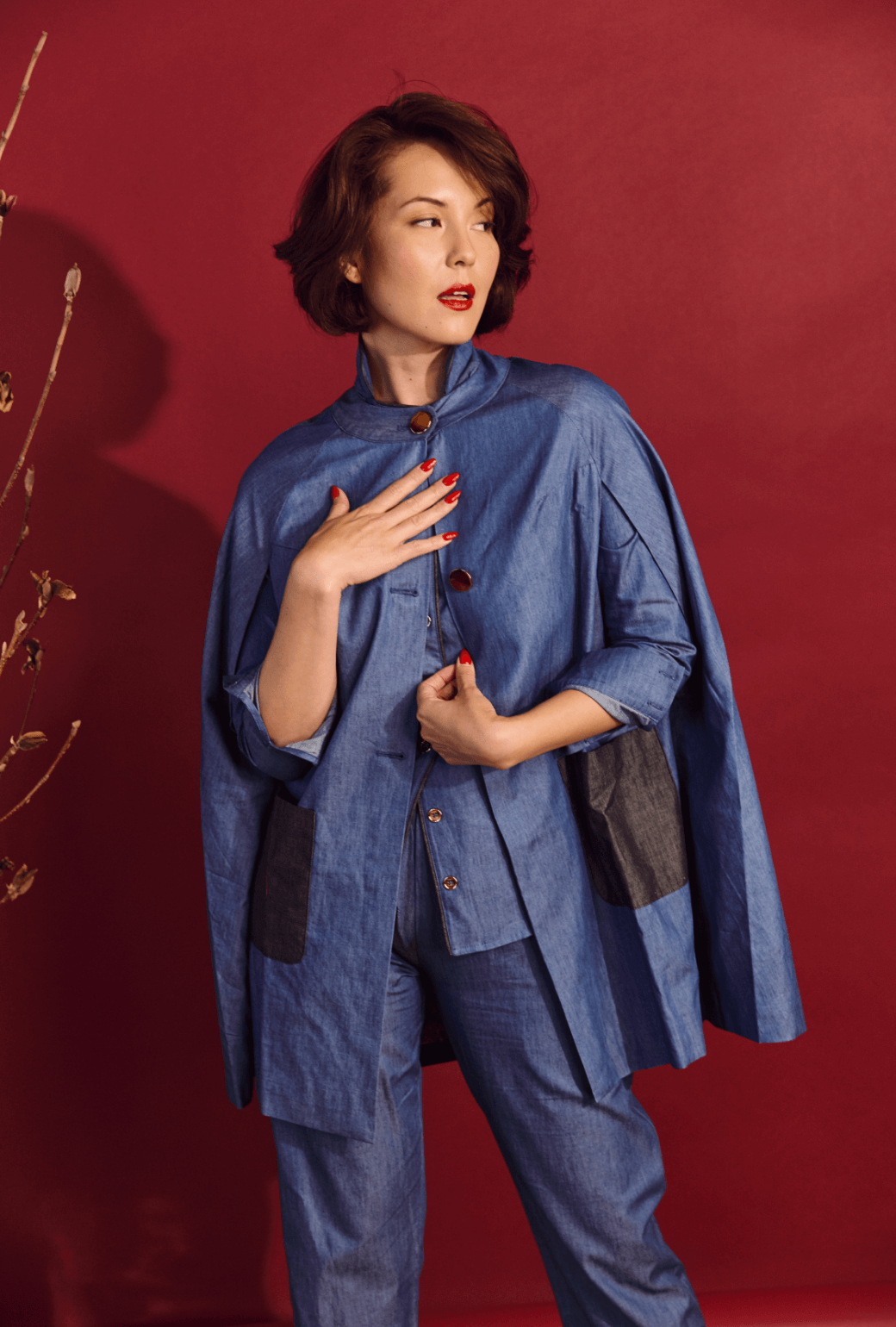 Le Cape
$168
We absolutely love a cape as outerwear - equal parts classy and fun! This classic chambray with contrast pockets and lined with our Horses print certainly fits the bill. Pair her with the matching Everyday Pants and PJ blouse for a head-to-toe look or pop it over the Peplum Puff Sleeve Top in the complementary Horses print. This timeless cape is a wardrobe investment you're sure to pull out of your closet over and over again. And if you're feeling extra fun, flip it on the other side and show your horses!
Why We Love It
Pockets!
Washable
Functional Buttons
Fully Lined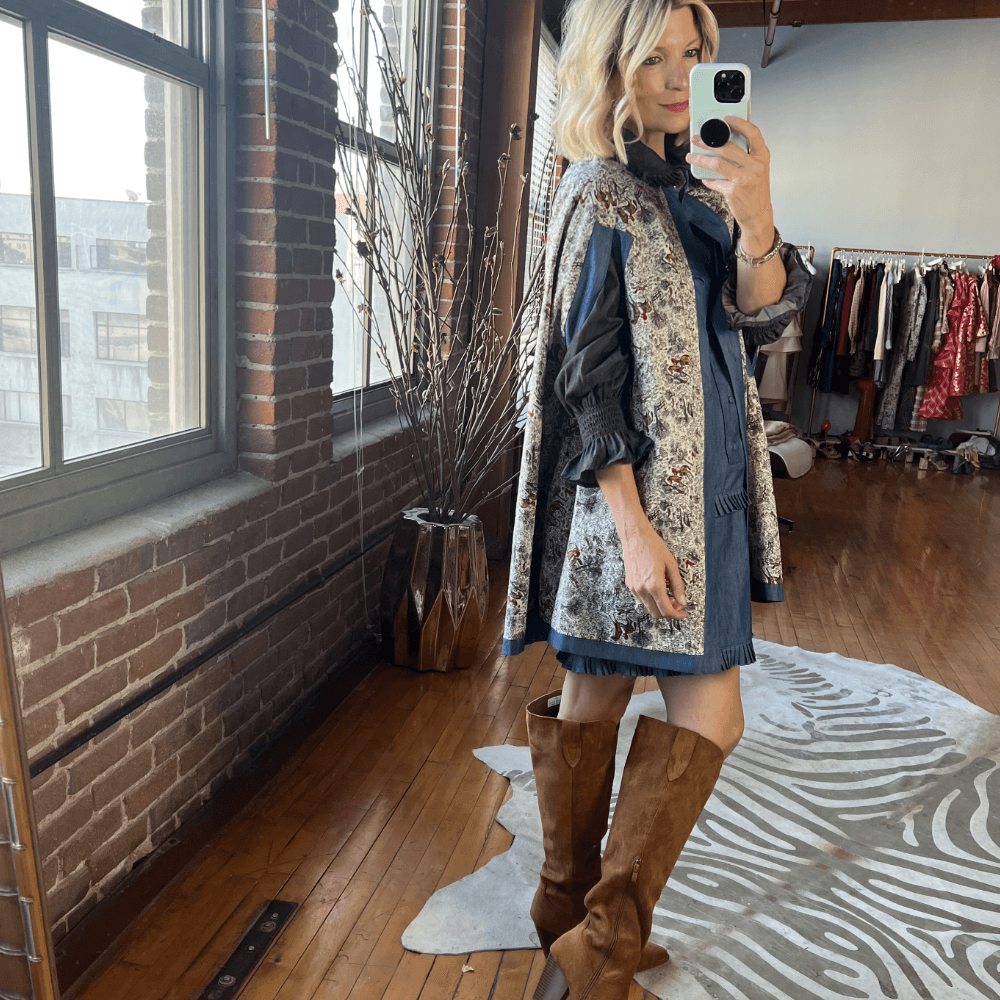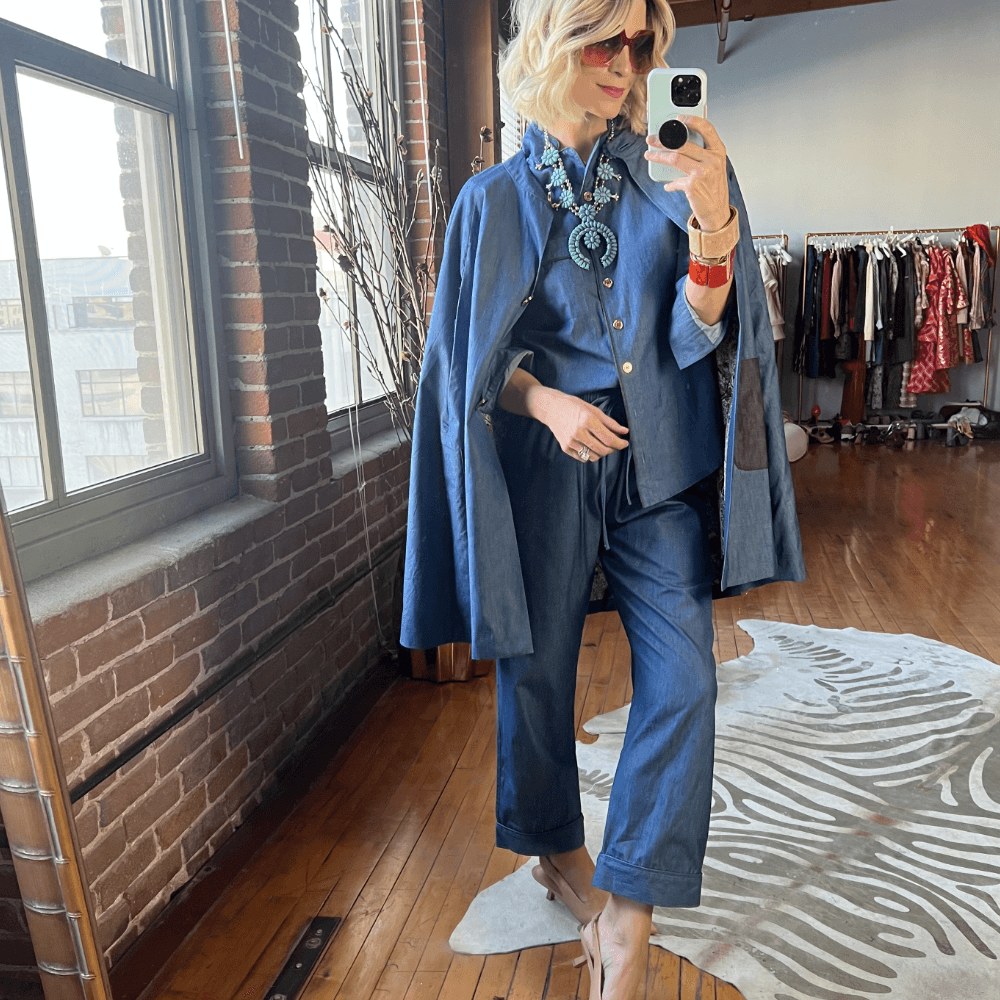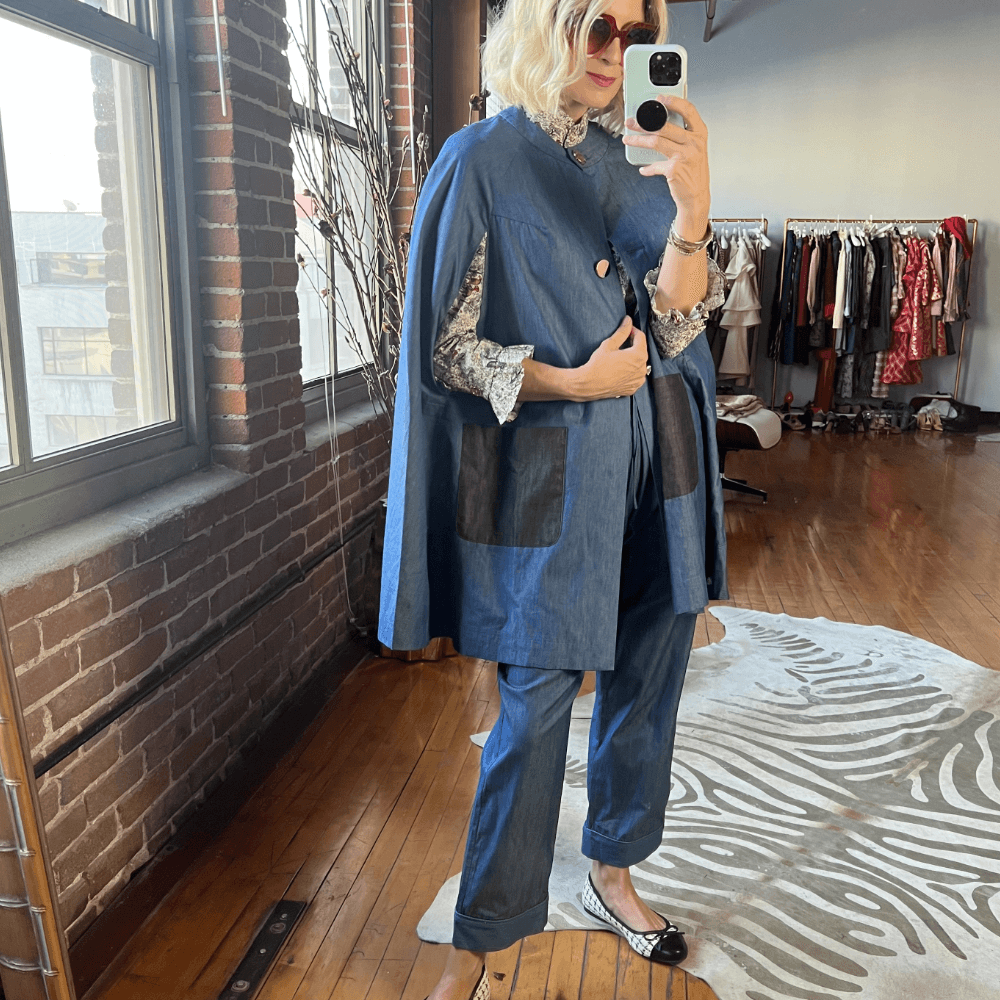 Styles for Days
Flip the cape to expose the fun Horses print. She's perfect styled with one of the matching chambray pieces or with a simple black turtleneck.
Make a statement in full chambray by pairing the Everyday Pants, with the matching PJ blouse and Cape. A neutral shoe keeps all eyes on the clothes - top with our Squash Blossom necklace and Bold Bangle Set and you are perfectly put together.
Paired with the Horses Peplum Puff Sleeve Top and a pair of ballet flats, this look will help you through a busy day.