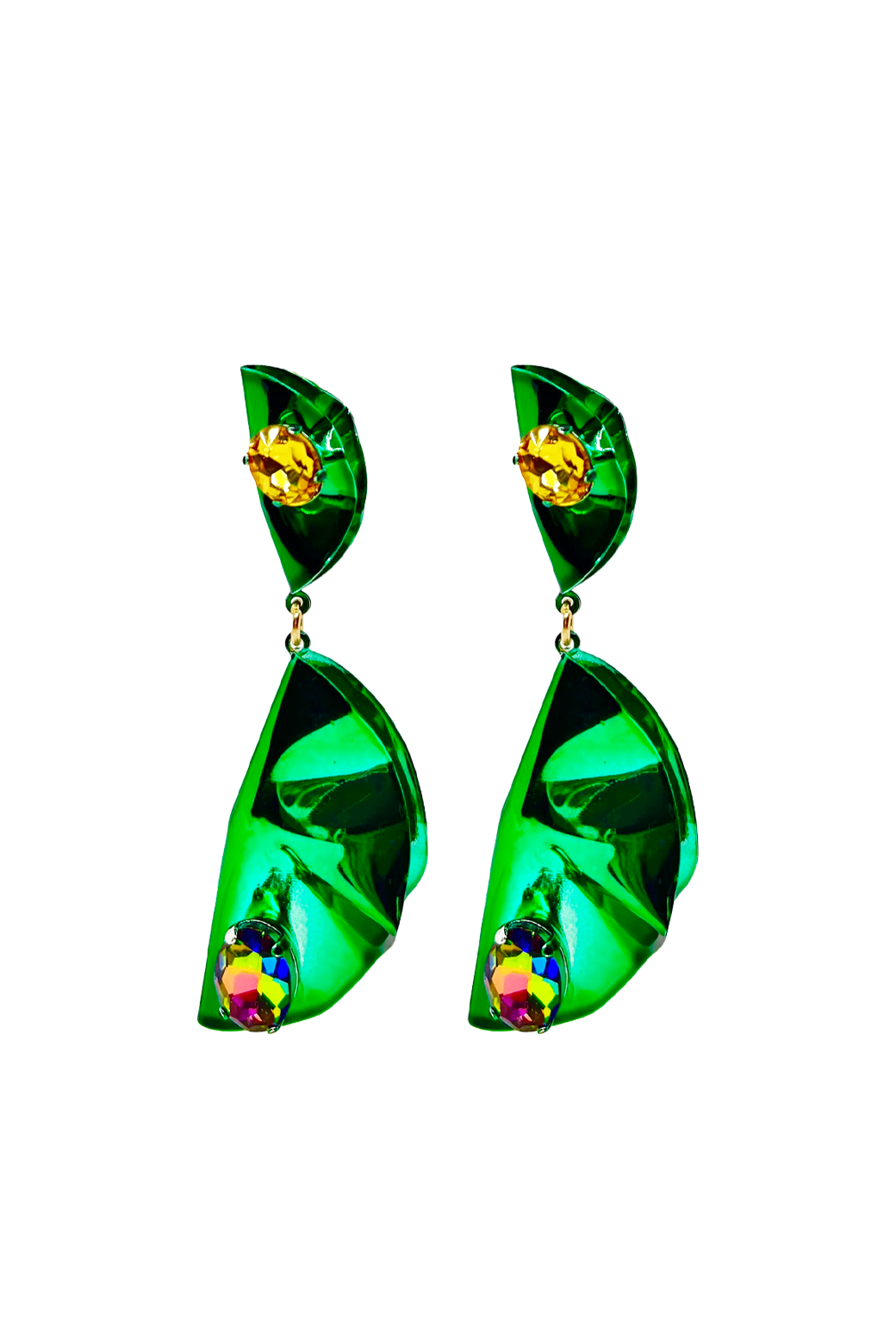 Crinkle Earrings
$36
A statement earring that adds just the right amount of pop to you ensemble. We love these lightweight, metallic embellished earrings for all-day wear that add just the right amount of "extra"! 
Please note - Jewelry is Final Sale. Should you have any questions before ordering, we are happy to help!  Please call us at 424.316.BURU (2878).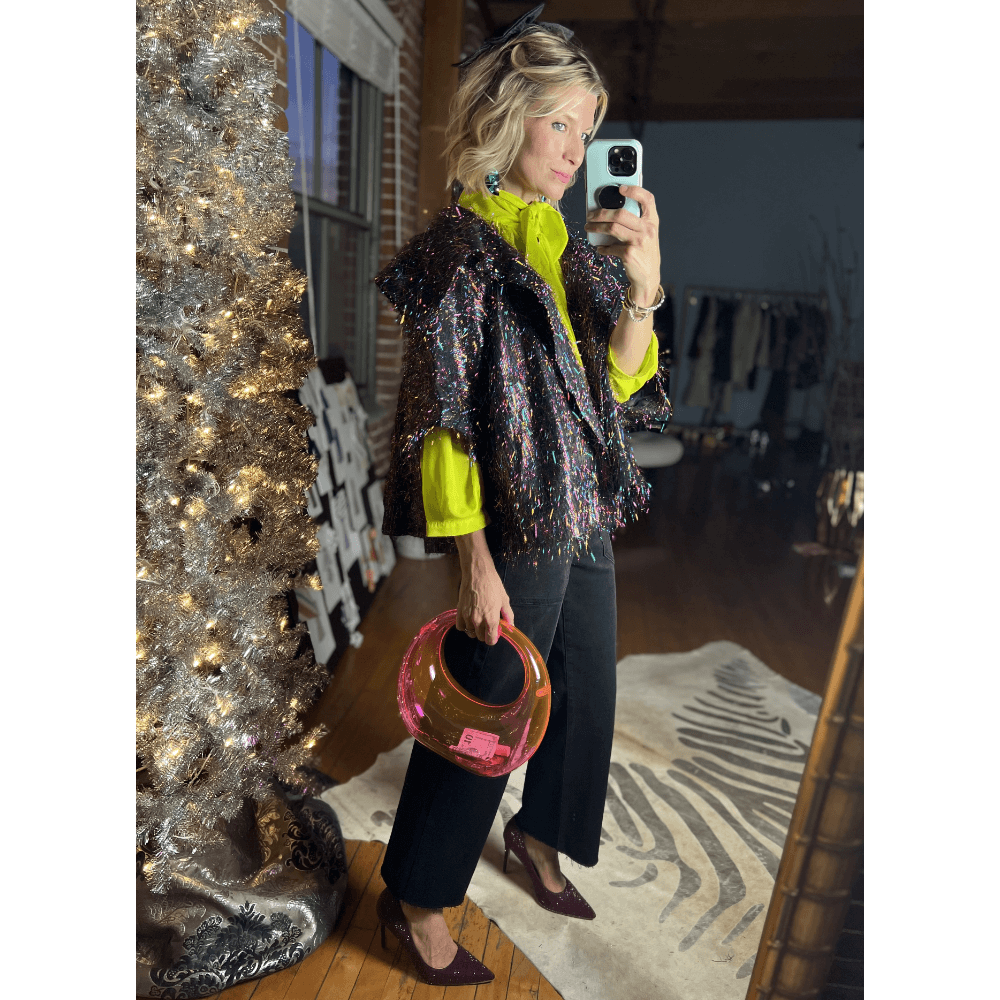 Styles for Days
The Tinsel Collection calls for fun accessories and the metallic green and sparkly embellishments of these earrings pull together this colorful ensemble.