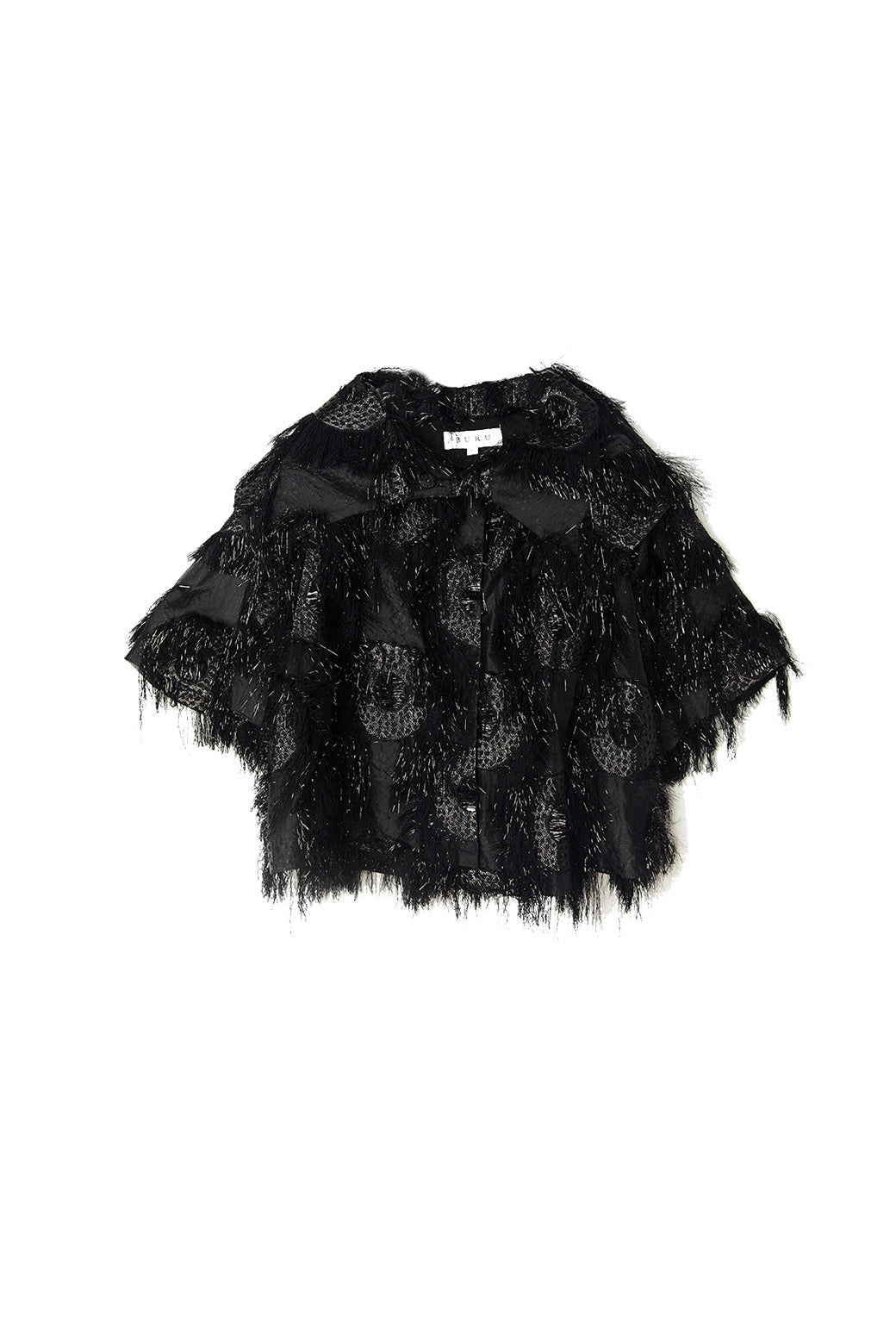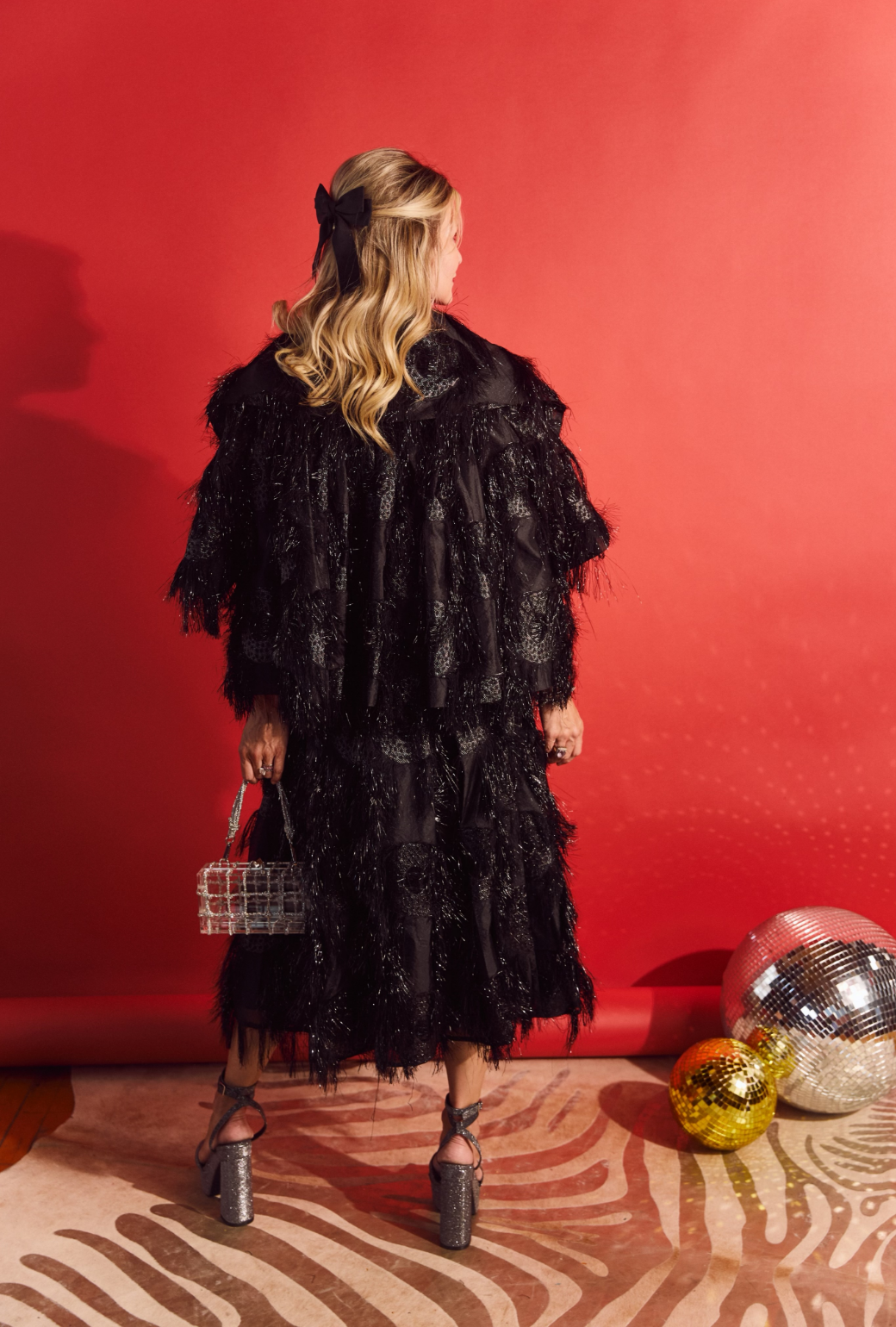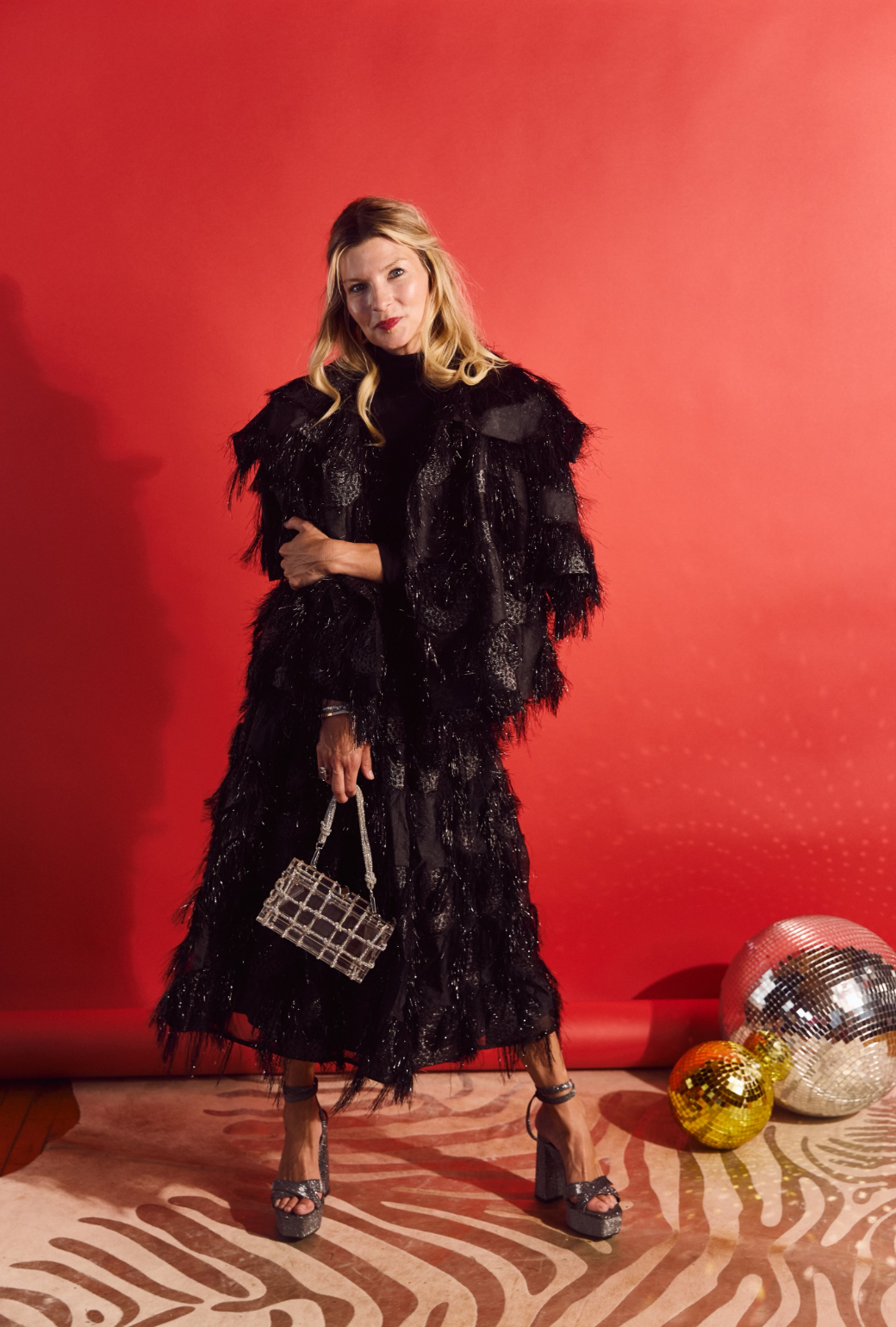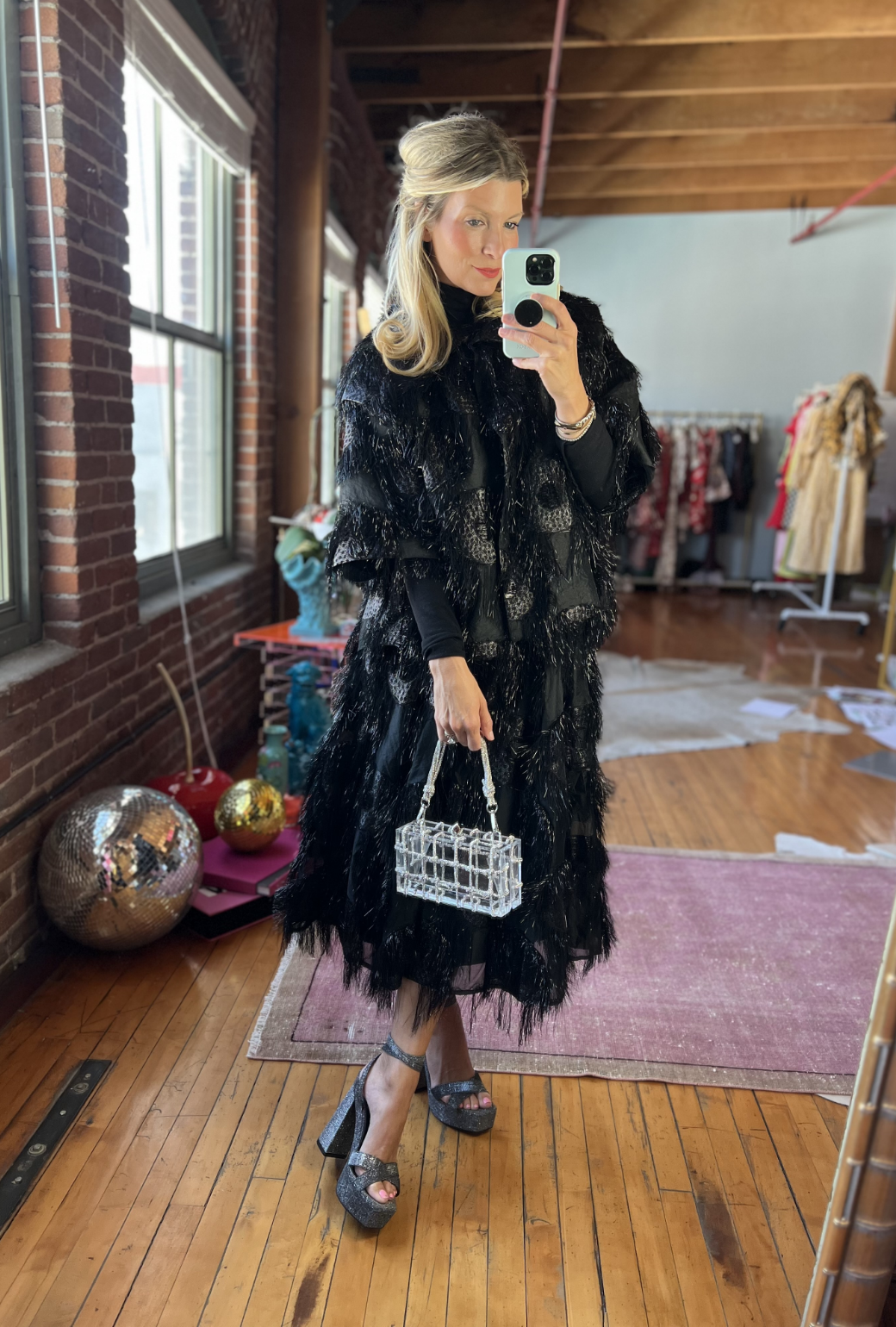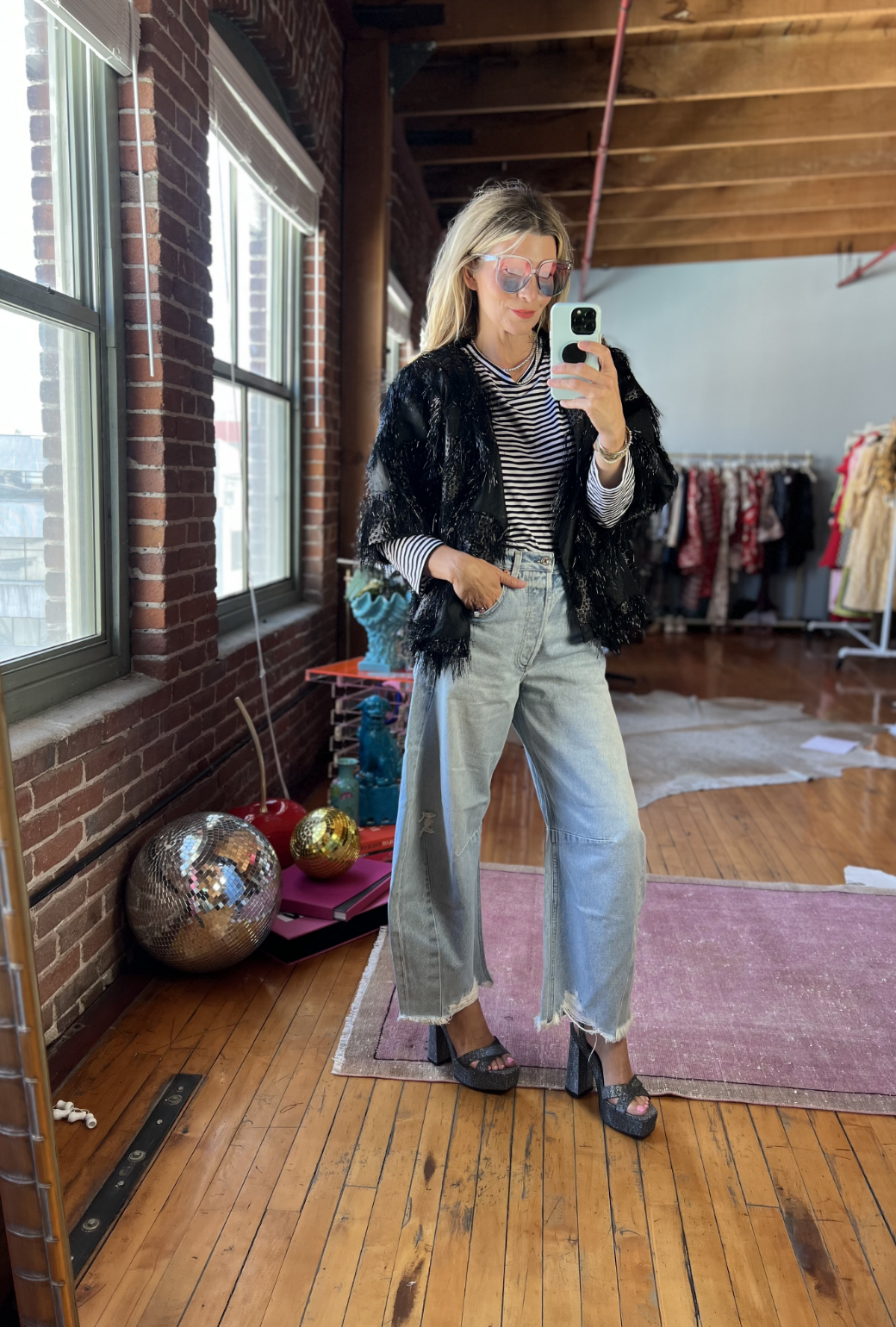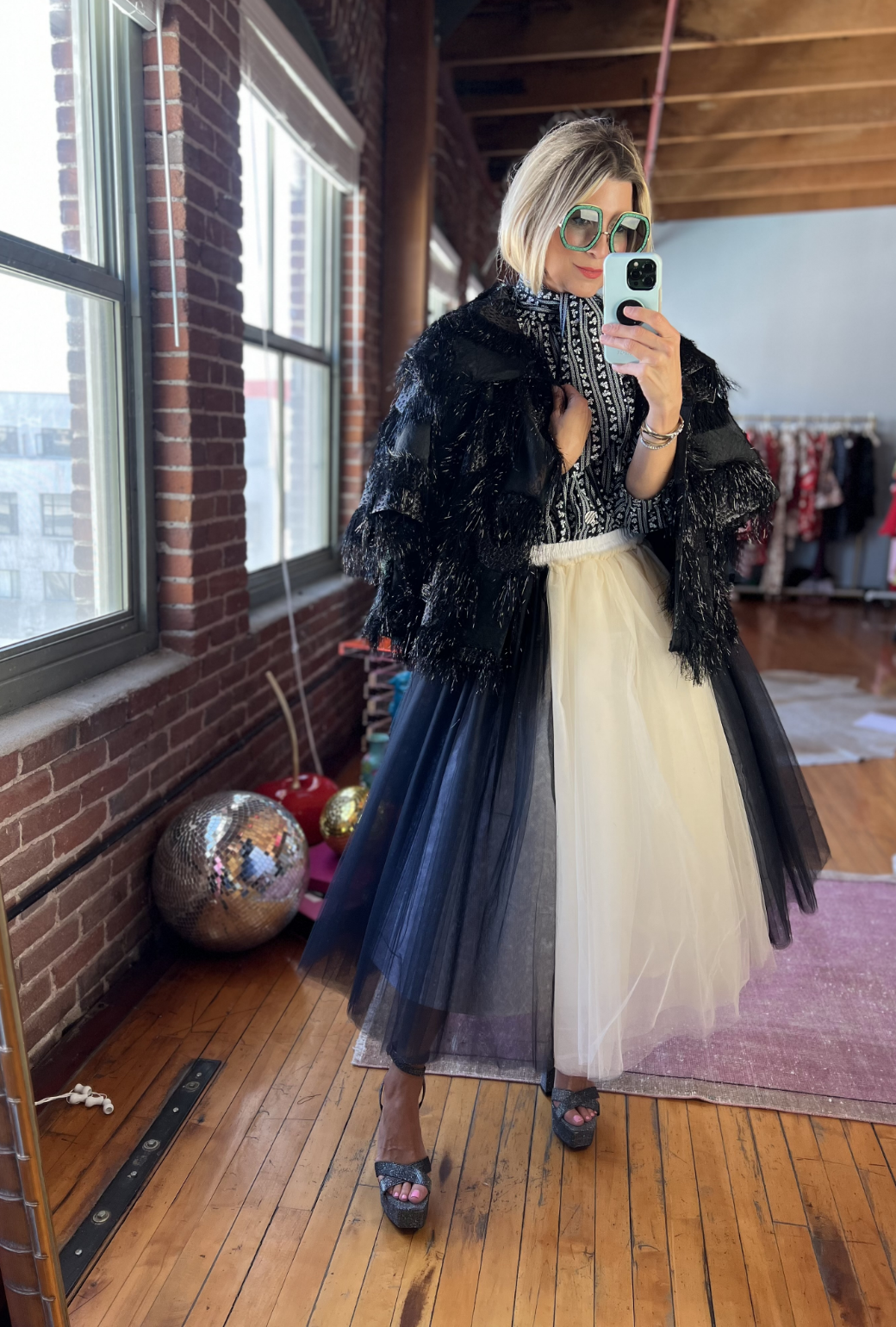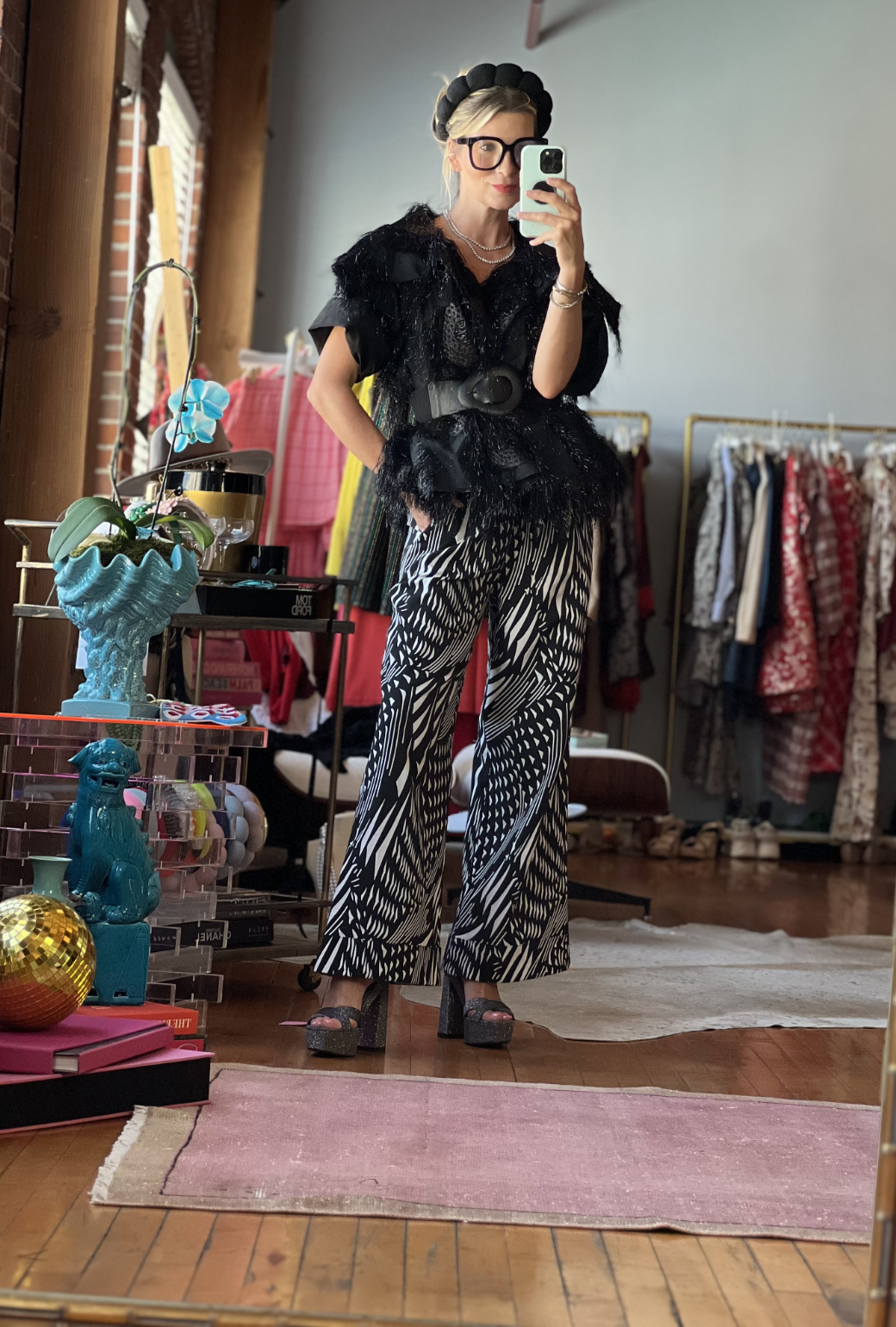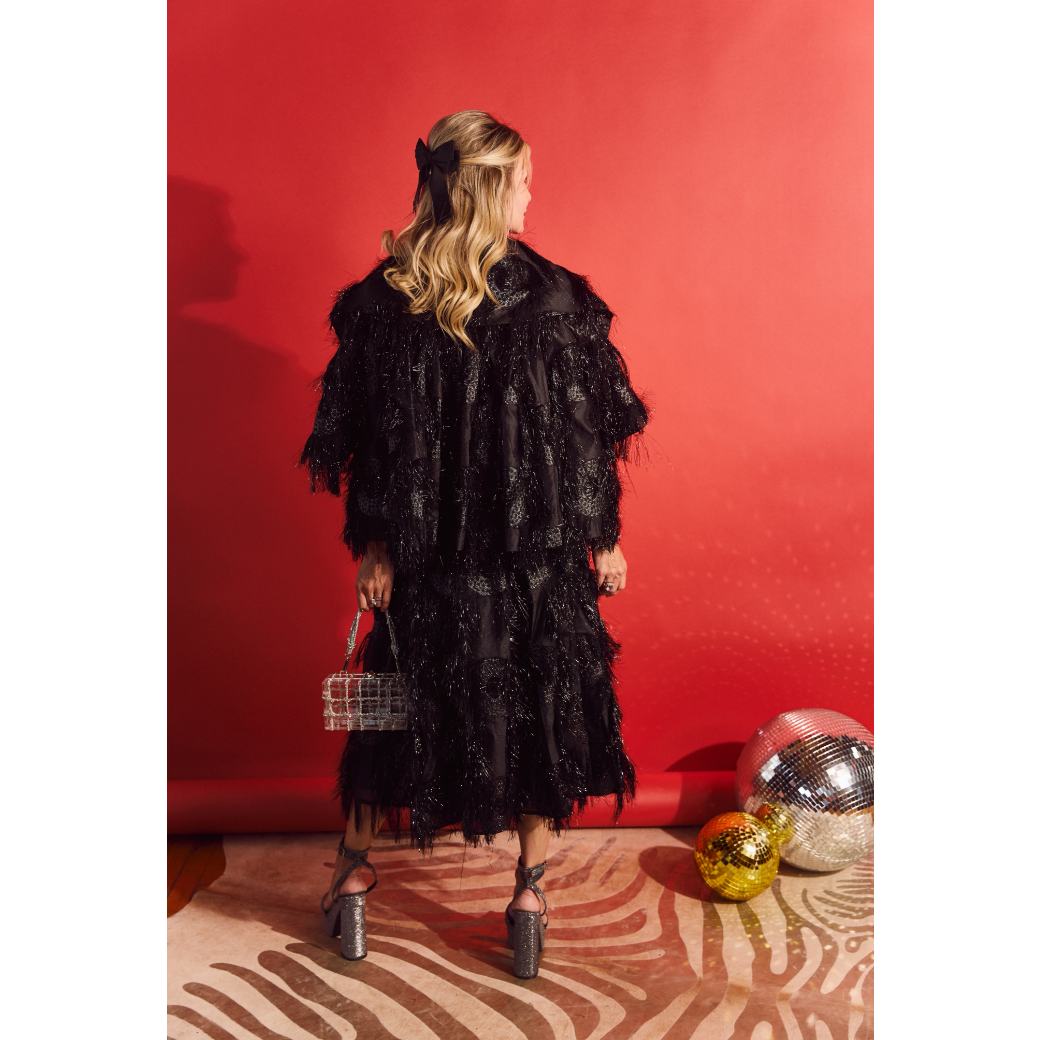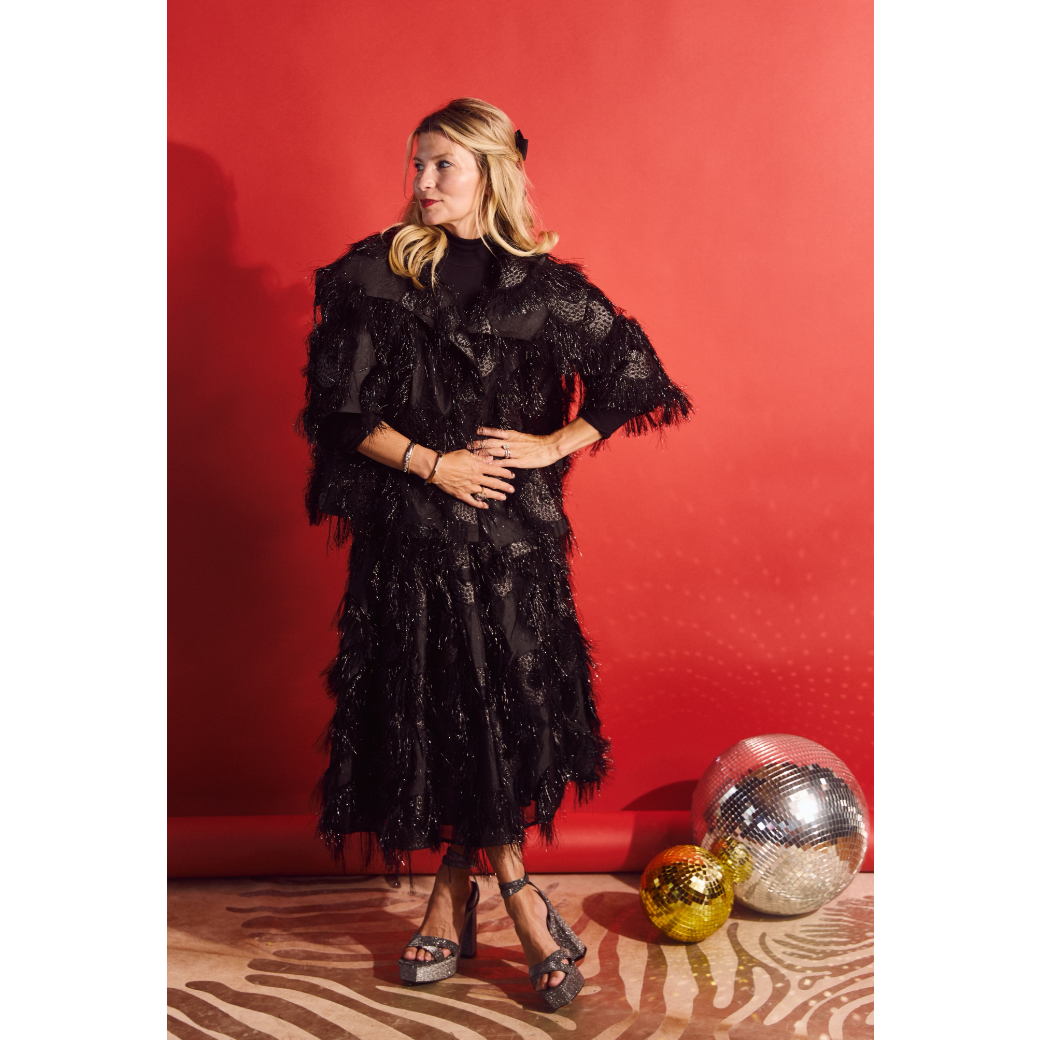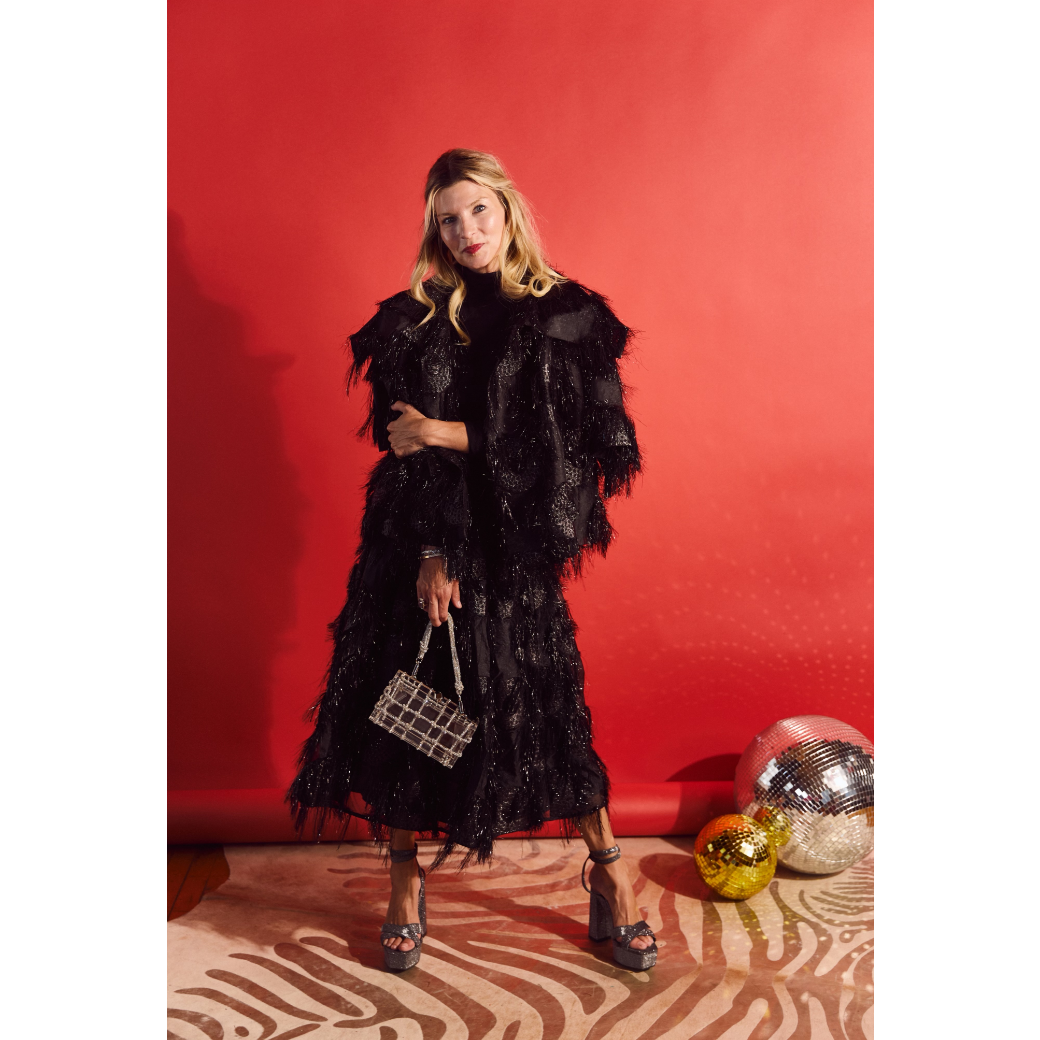 Cropped Car Coat
$248
This stunning car coat (with pockets!) in our lightweight eyelash textile is the perfect blend of whimsy and chic.   Dress it up for black tie affairs with her matching Eyelash Party Skirt or add some edge with distressed jeans and your favorite white button top. Either way, you're going to make a statement! Added bonus: this beauty is machine washable and the weight is seasonless.
This style uses the Car Coat silhouette.
Learn more in our Fit Library.
Why We Love It
Pockets!
Washable
Fully Lined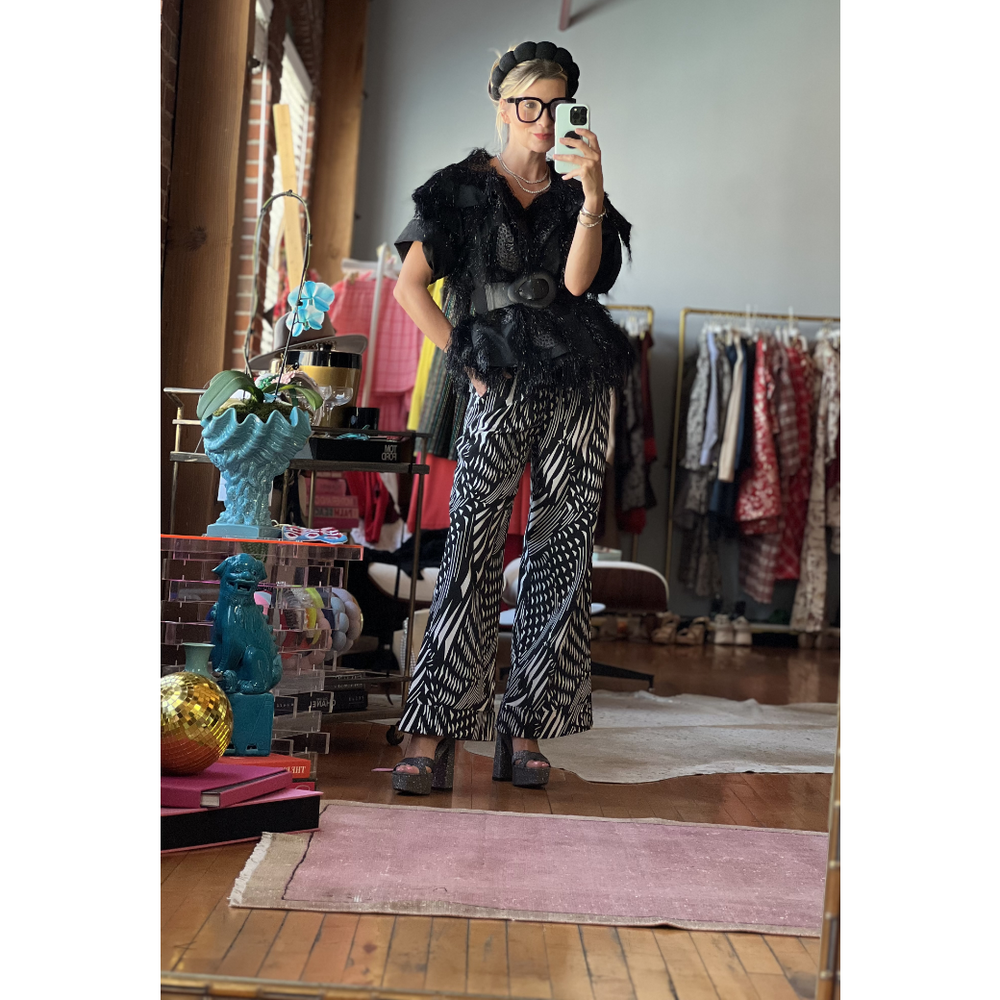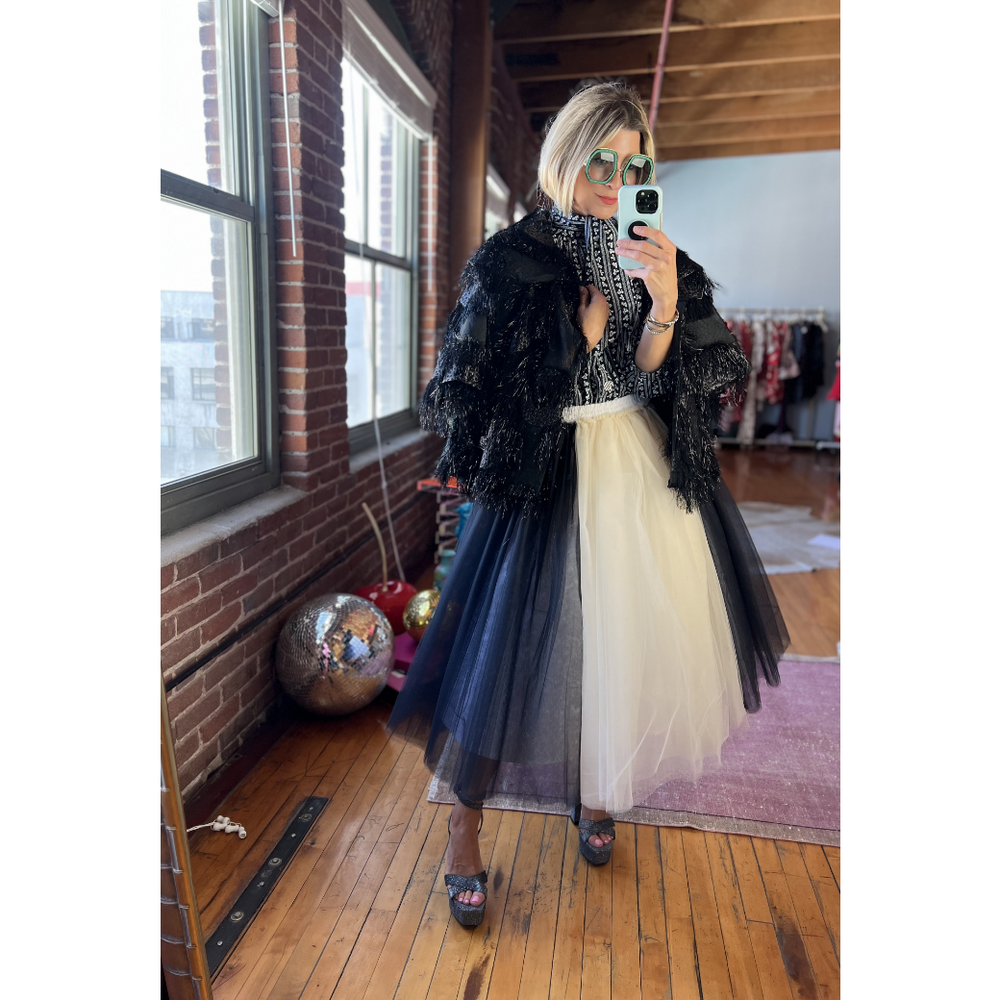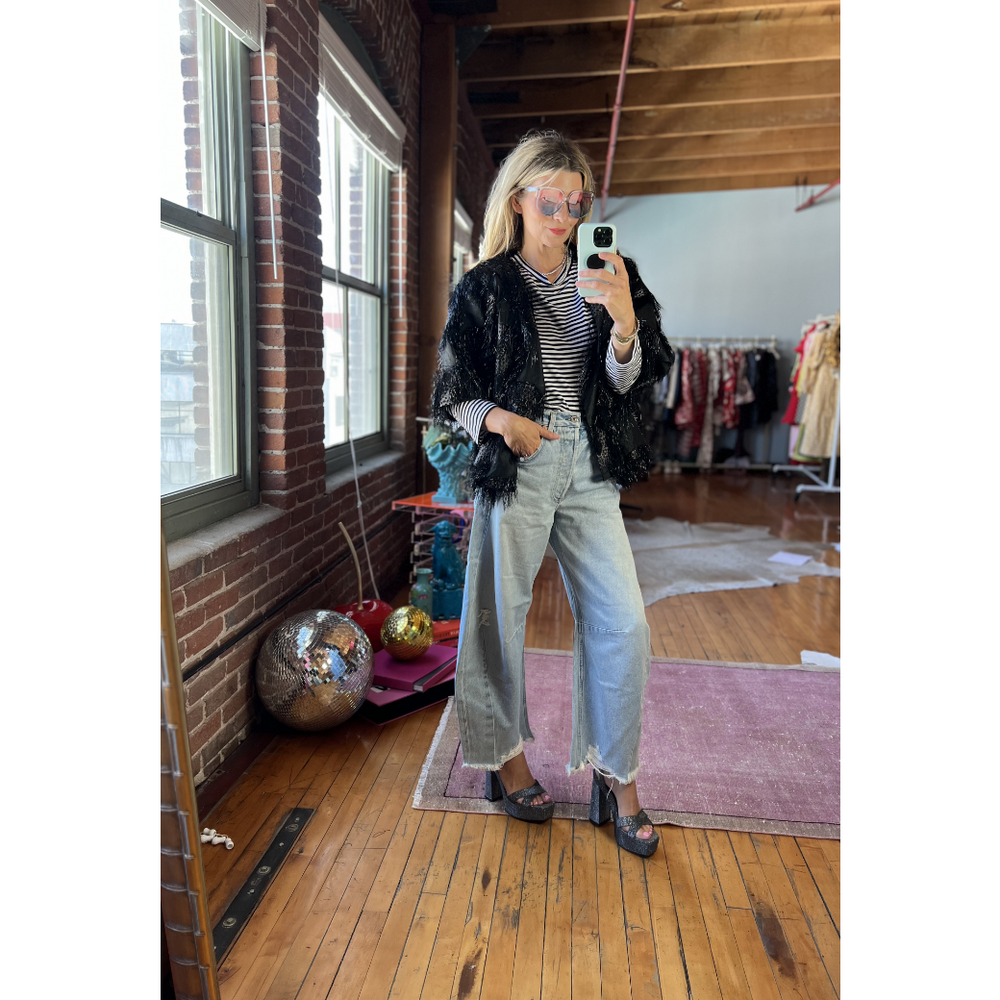 Styles for Days
Jacket morphs into a peplum top with the addition of a stretch belt and rolled sleeves. Never be afraid to test the versatility of a garment with accessories.
Go big or go home, right? Try our eyelash skirt with a 7-Tiered Tutu and a bold Bow Blouse.
Who says you can't wear a cocktail jacket with jeans? Certainly not BURU. We love to mix a touch of sparkle with our t-shirts and jeans.