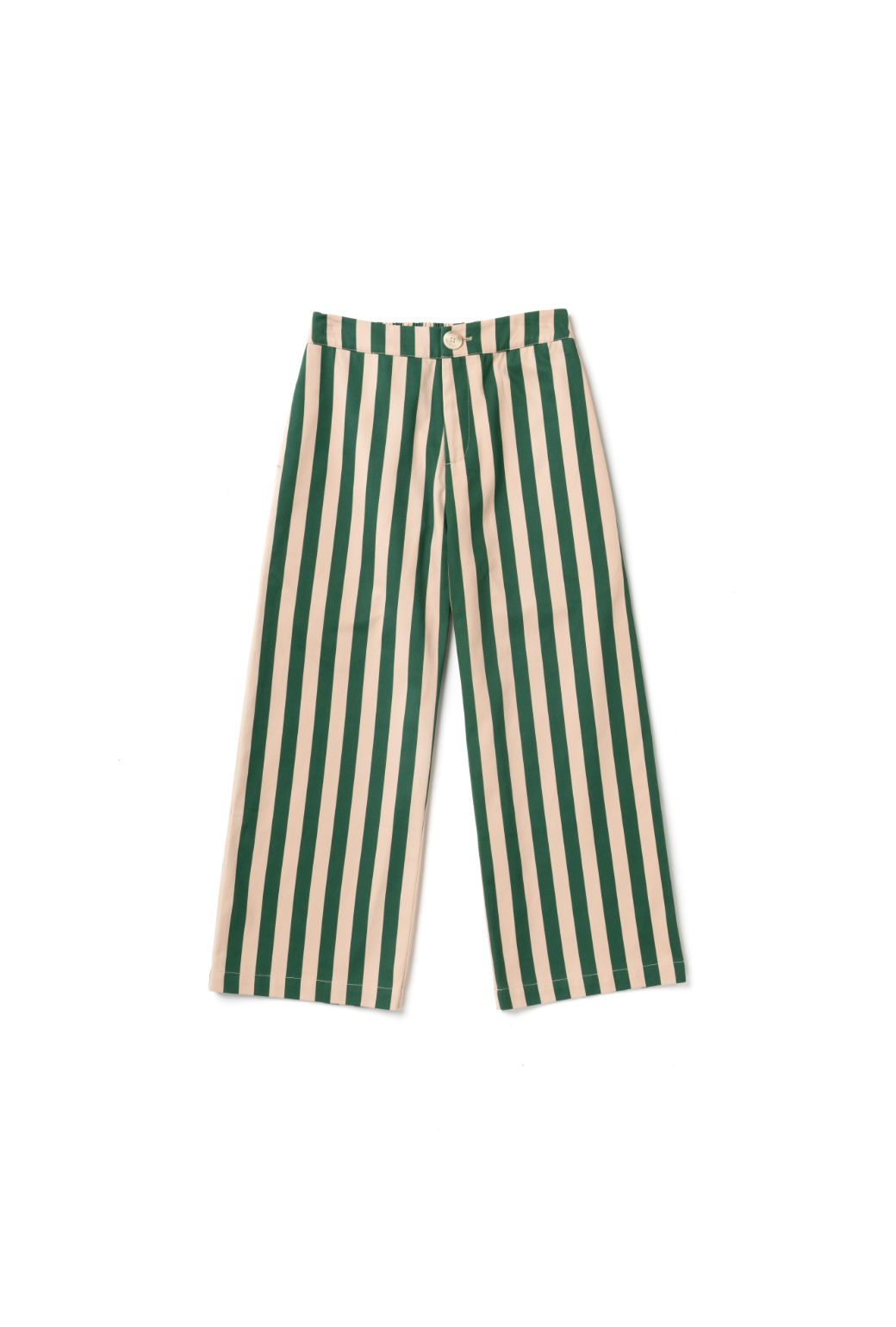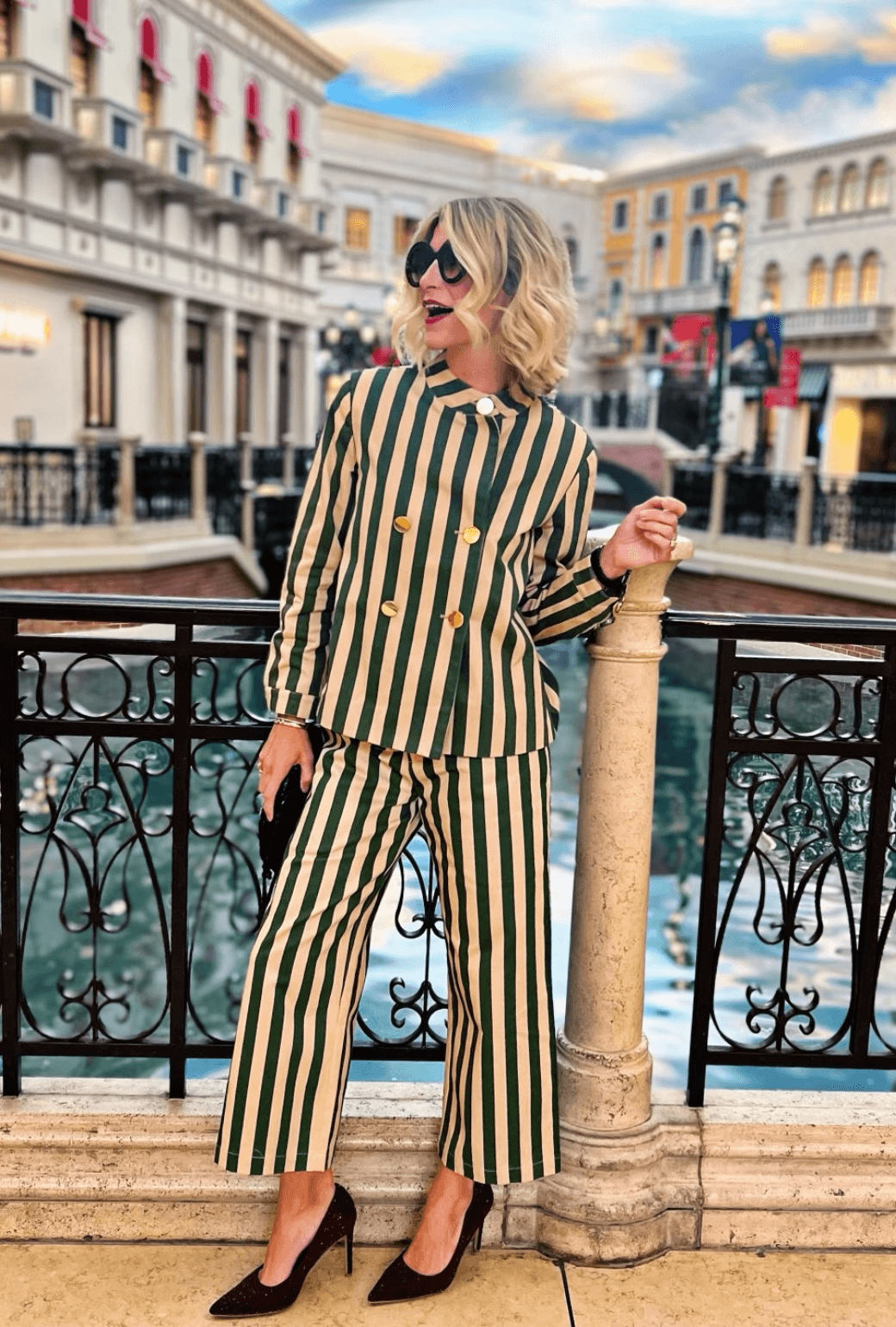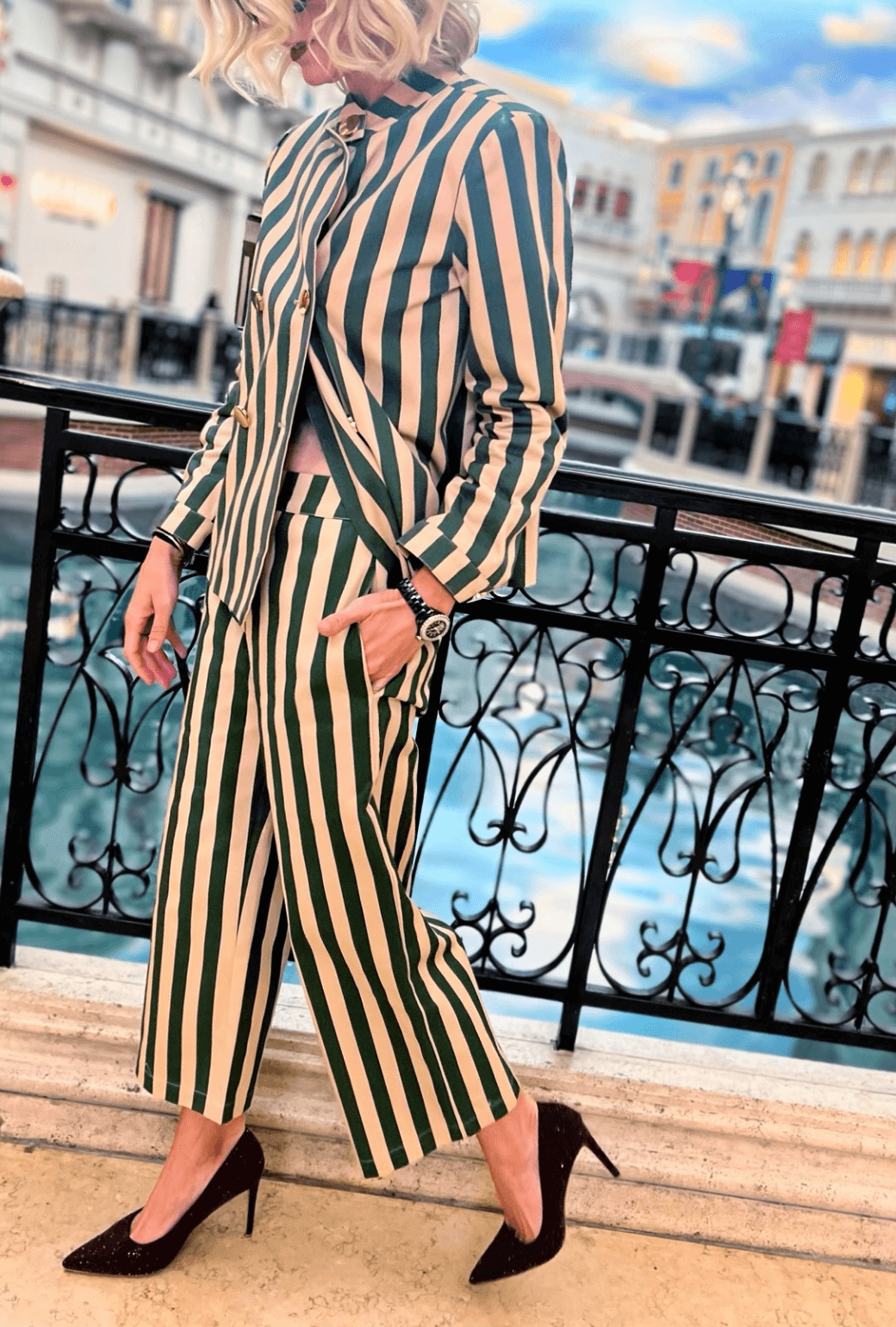 Le Culottes
$138
Comfortable and chic at the same time? Sign us up! With an elastic waist back, flat front and the most beautiful emerald stripe fabric, we have a feeling these will be your new go-to's. Pair with the matching Swell Coat for a sophisticated, yet whimsy suit or treat these as a denim alternative and style with your favorite sweater.
Why We Love It
Washable
Functional Buttons
Elastic Waist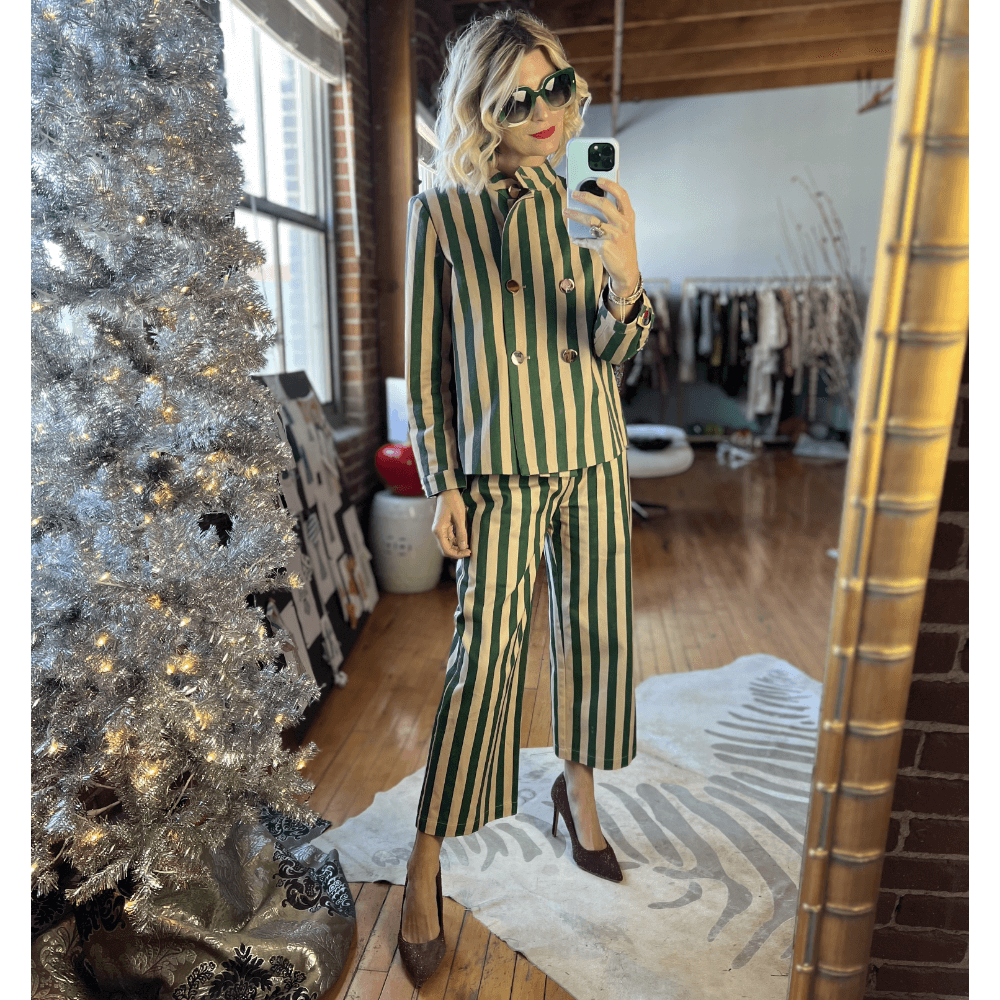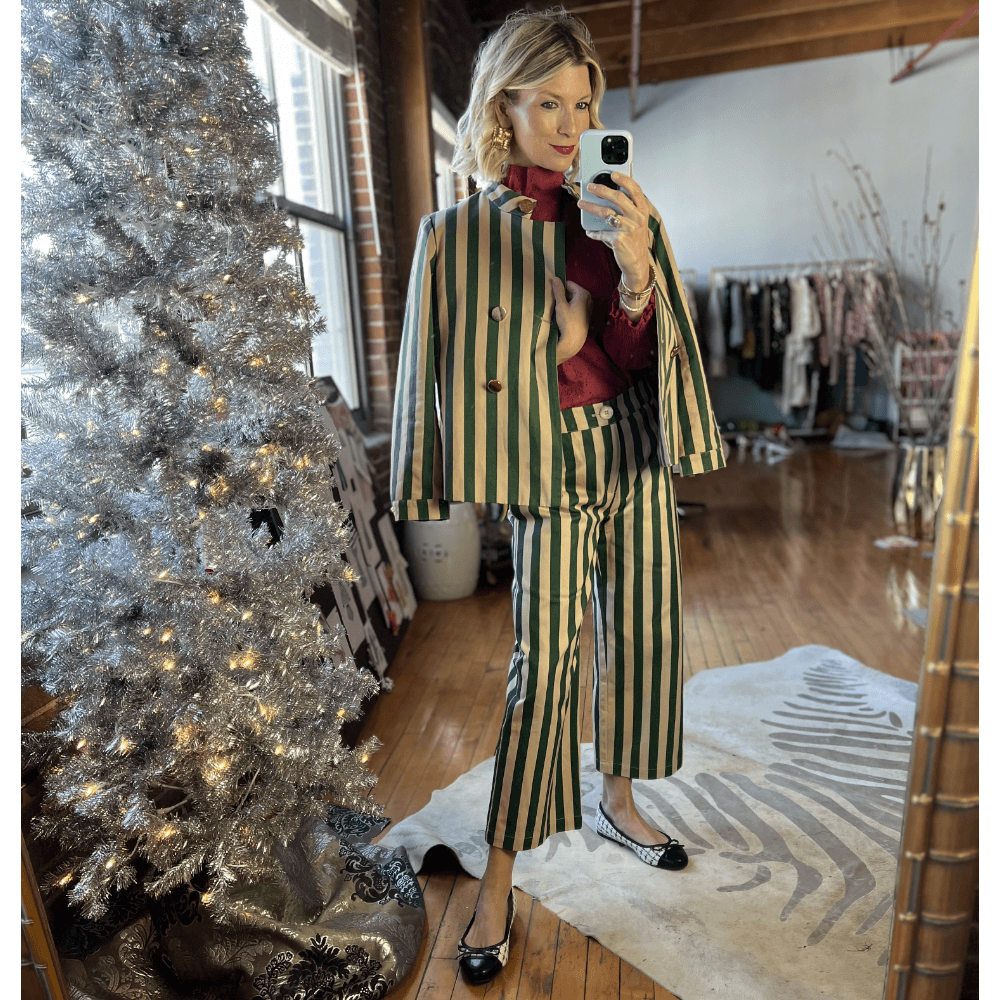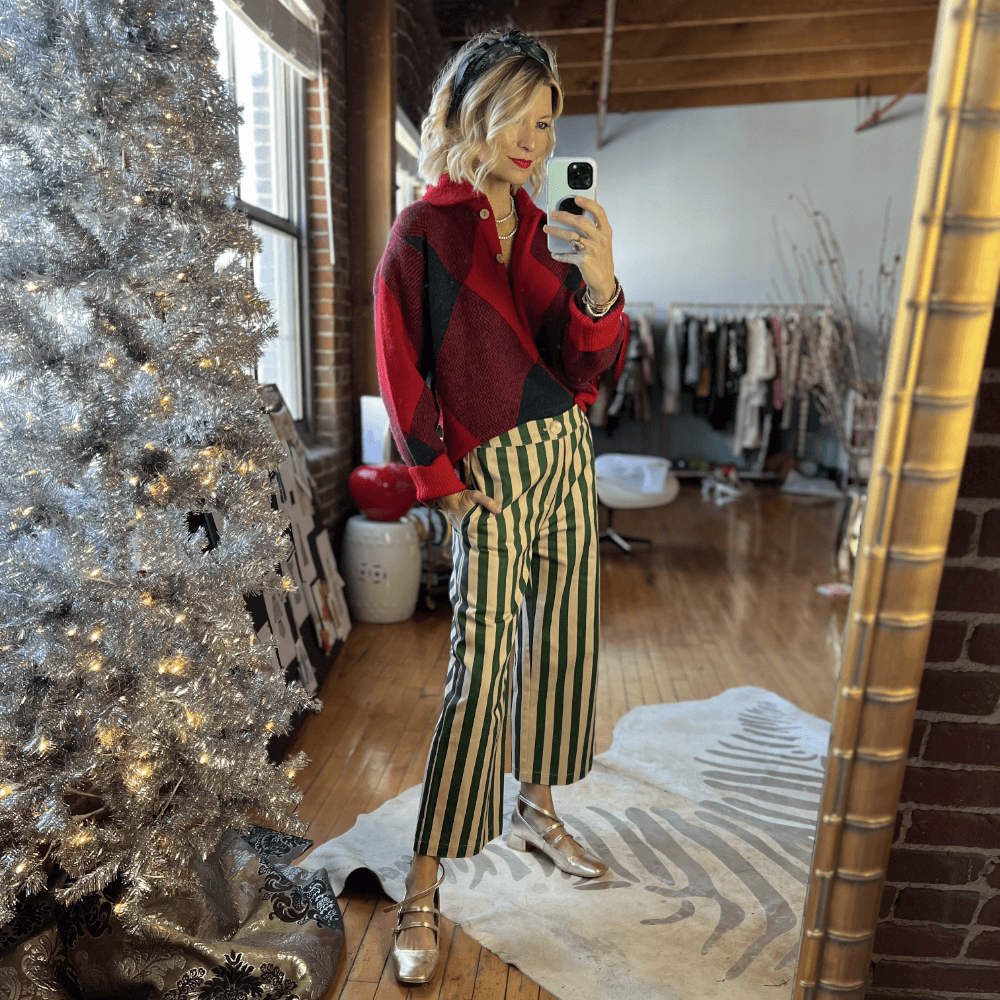 Styles for Days
When paired with the matching Swell Jacket and pumps, you have a classic suit silhouette with just the right amount of fun!
Break up the stripes with a complementary color underneath. We love how our Crimson Eyelet Mod Top looks when paired with this set. More casually styled with the jacket shoulder draped and our Cap Toe Flats.
A subtle mix of prints elevates this casually styled ensemble. Repurposing the Green Filigree scarf as a headband gives this look a bit of polish and extends the life of this accessory.