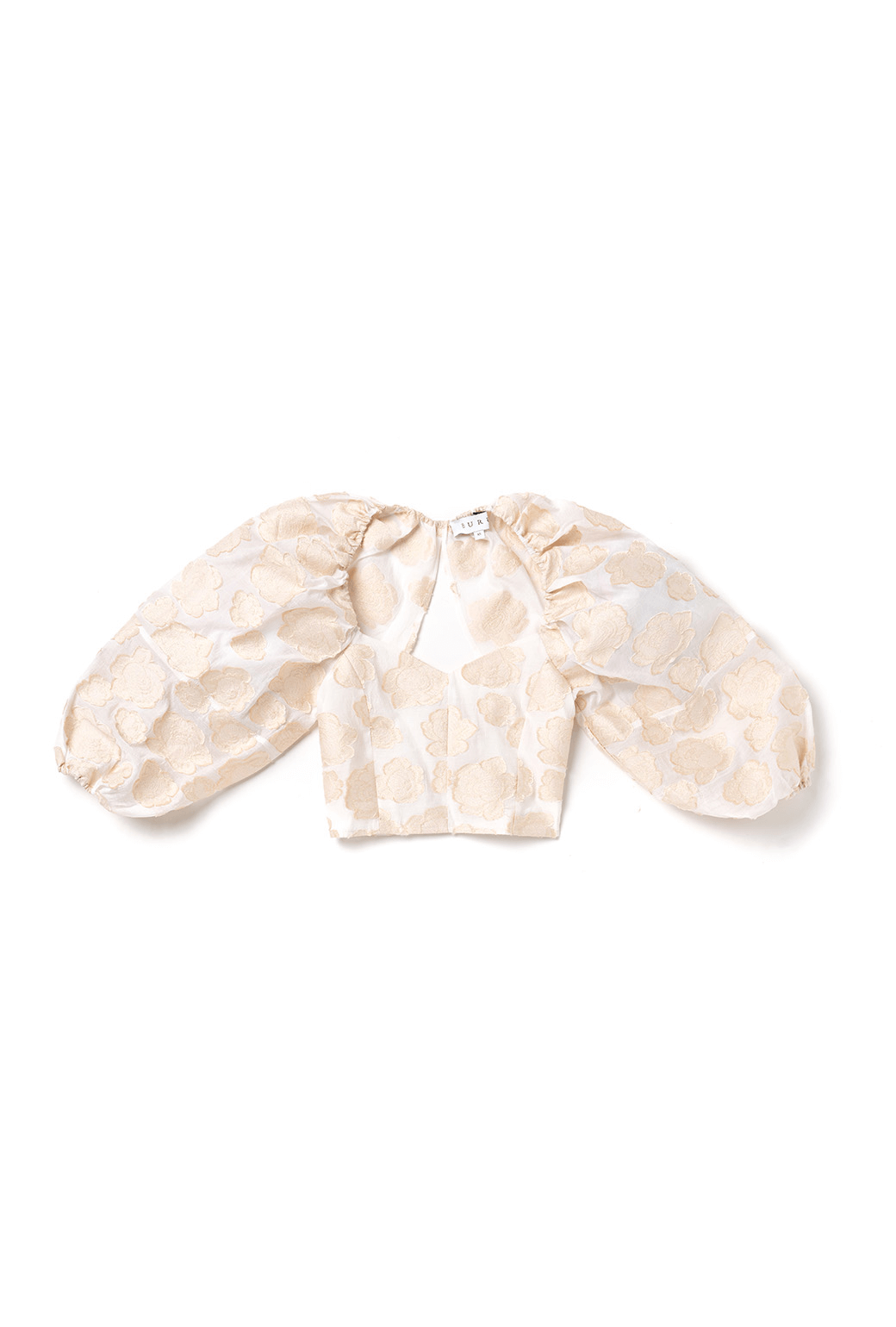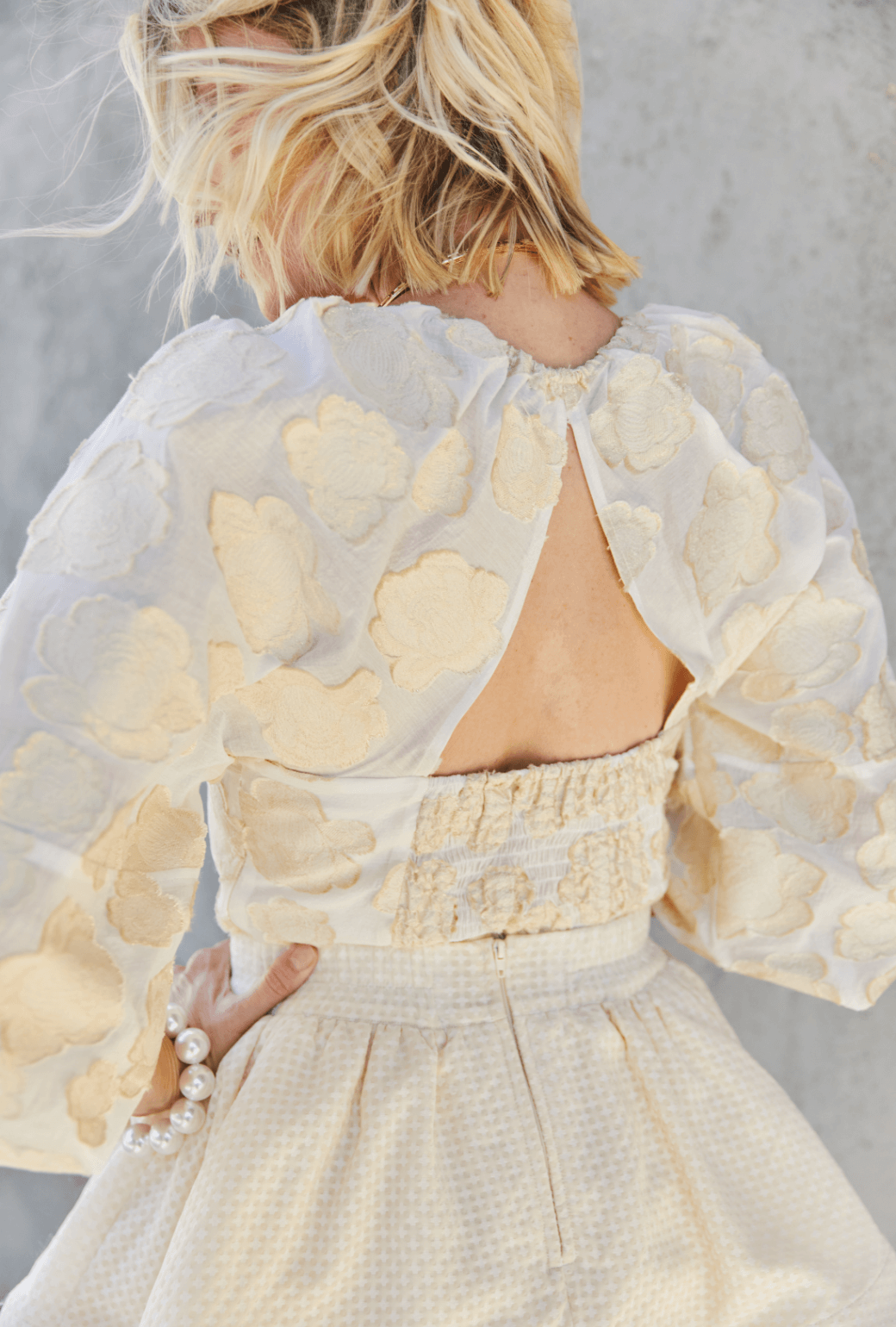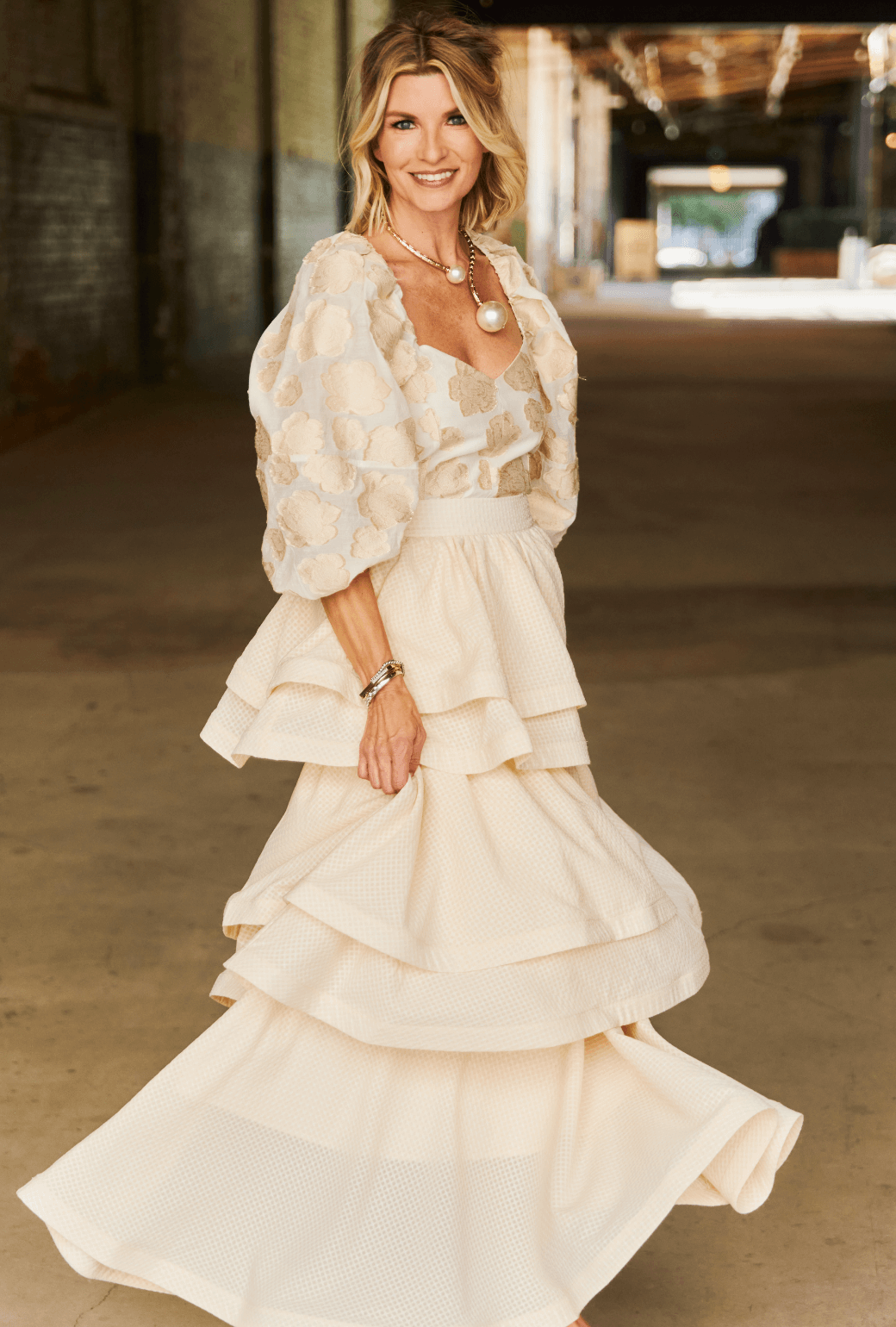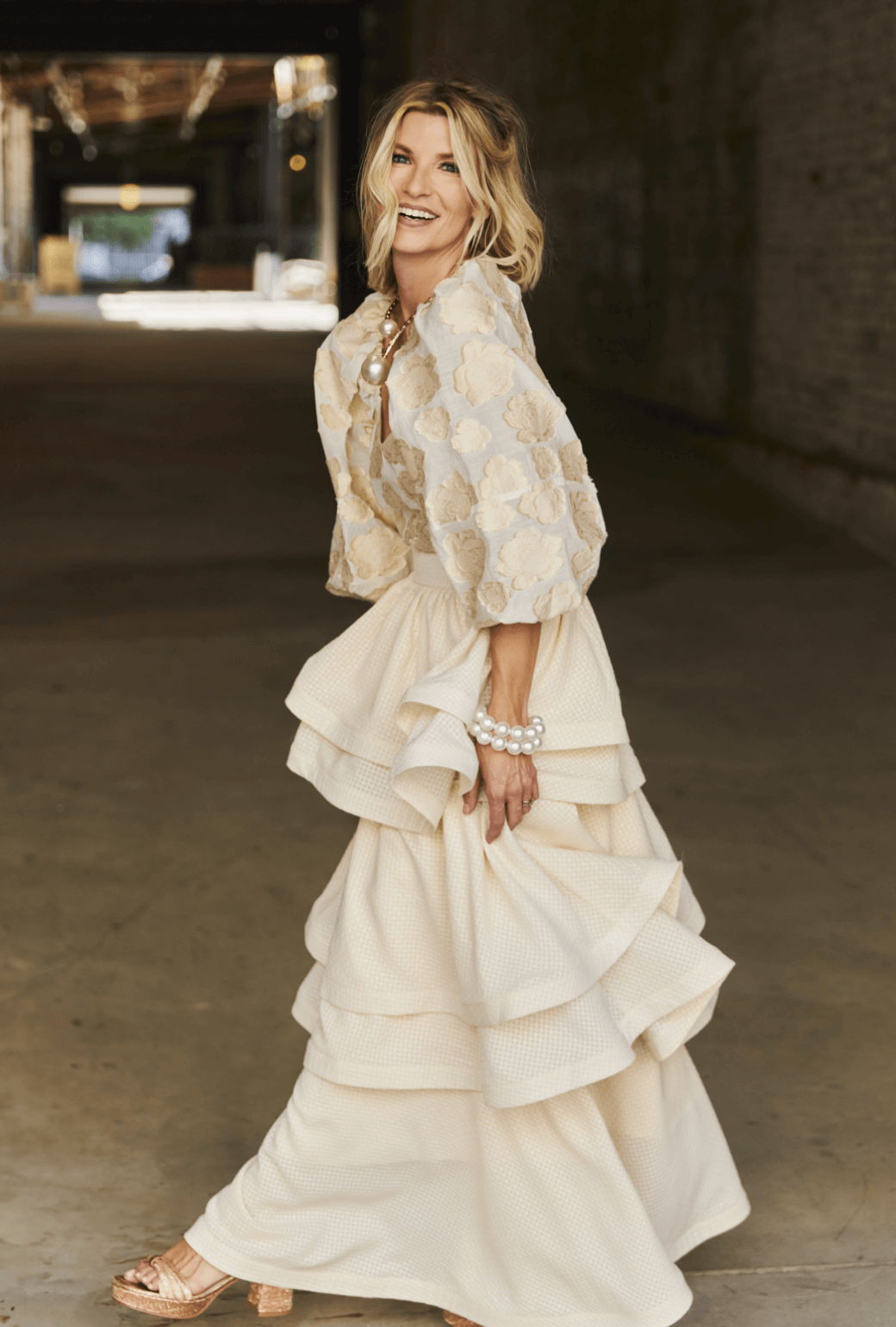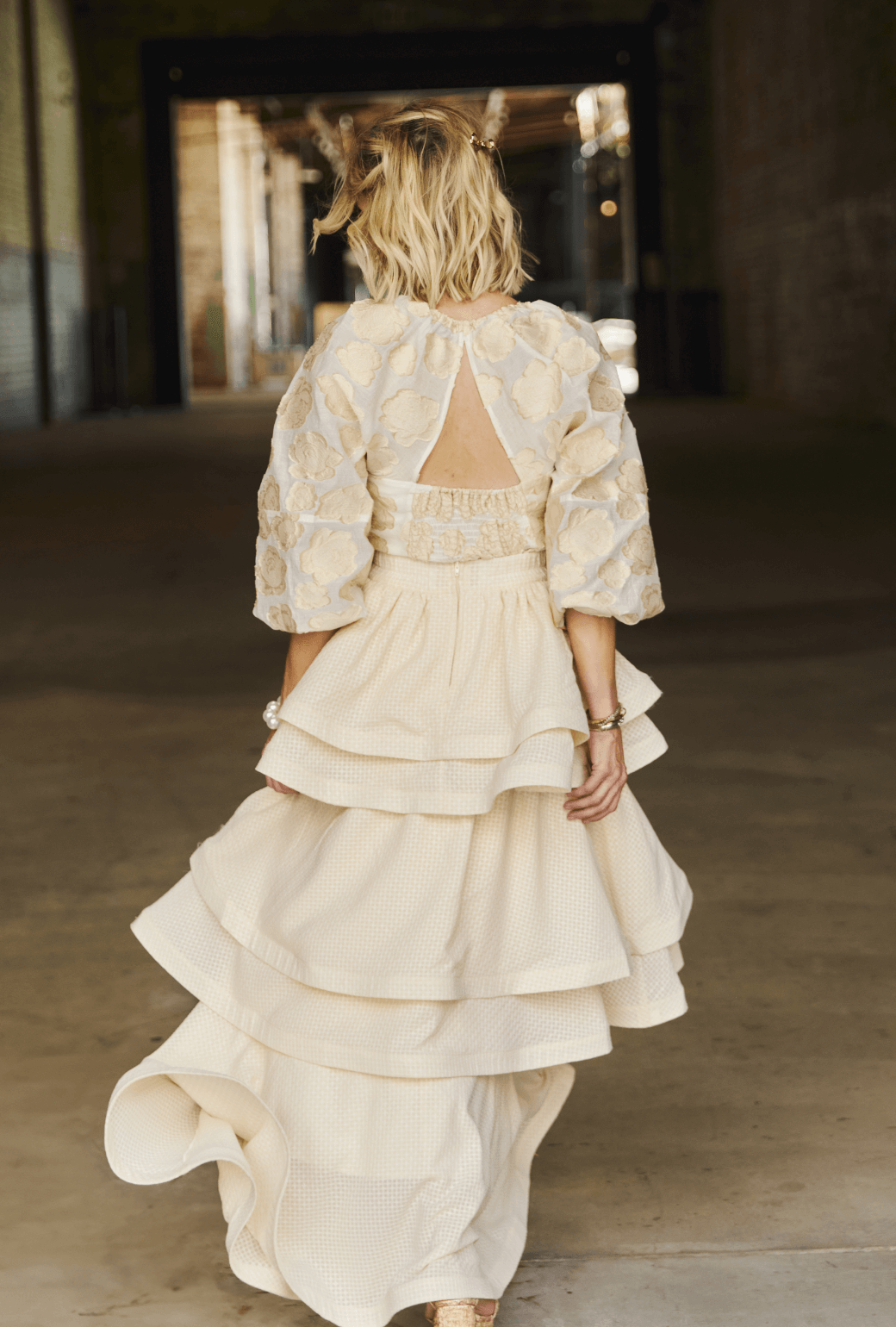 Balloon Sleeve Bustier
$128
Our Balloon Sleeve Bustier is quickly becoming one of our most beloved silhouettes. With a flattering sweetheart neckline, delightful balloon sleeves, and forgiving elastic smocked back - what's not to love? She's extra special in this luxe Champagne Rose fabric with just a bit of twinkle and a gorgeous texture. We adore her paired back to the Tiered Teagan Skirt in Ivory, but she will shine as a topper to all of your favorite party skirts!
Balloon Sleeve Bustier
$128
Why We Love It
Washable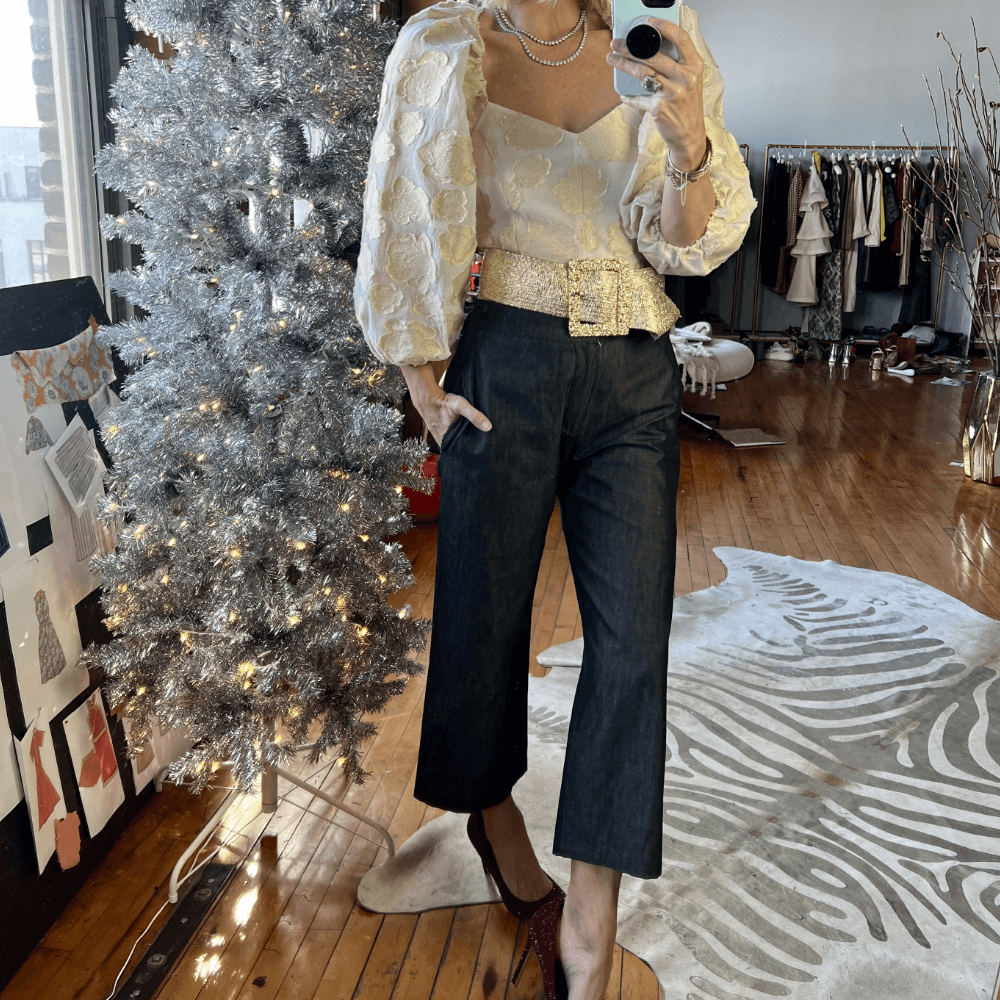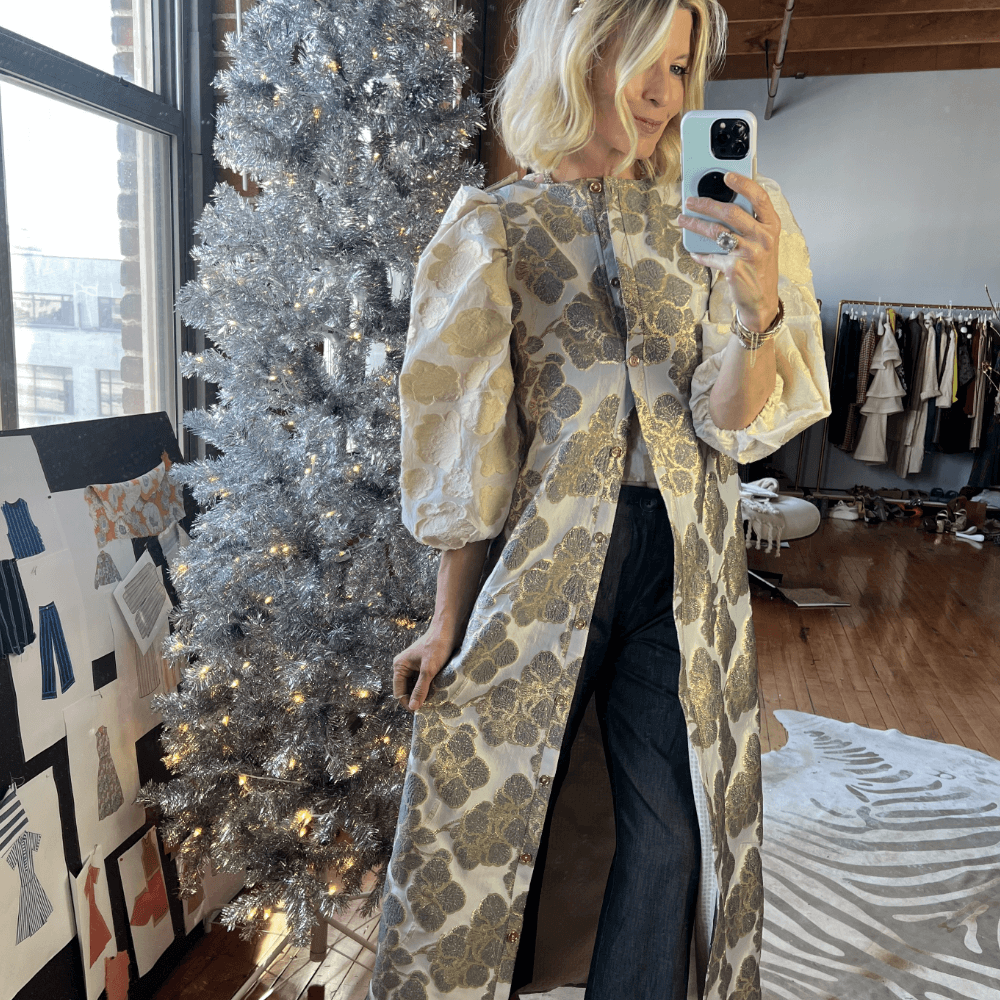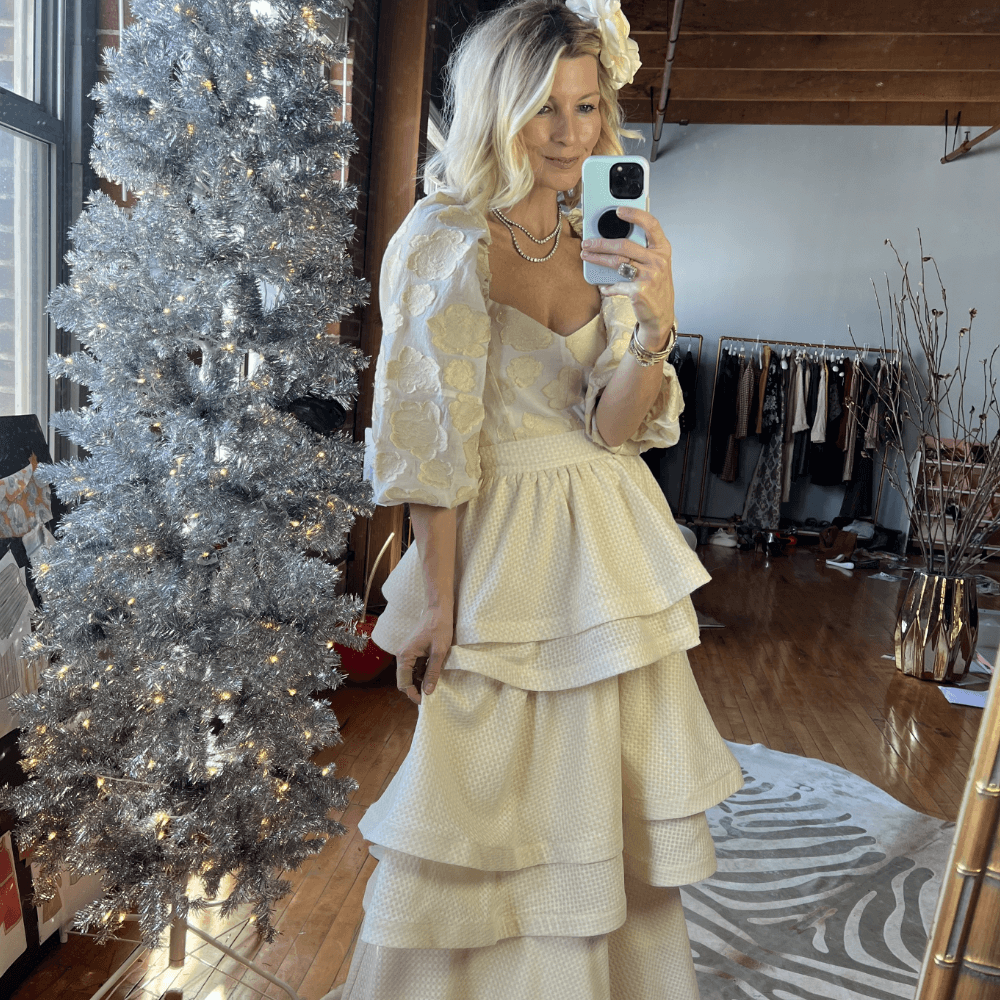 Styles for Days
Pair the Balloon Sleeve Bustier your favorite dark denim and add a shimmery belt to pull from the gold accents in the champagne rose print. A quick change of shoe from flat to heel can take this outfit from day to evening.
We love to layer our Balloon Sleeve Bustier and give a puff sleeve look to most any ensemble. In this look, the Le V Gown is doing double duty as a vest.
Pair the Balloon Sleeve Bustier with the Full Length Ivory Teagan for a dramatic, winter white look. Topping the look with the Rosette Hair Clip adds a bit of whimsical fun to this elegant ensemble.