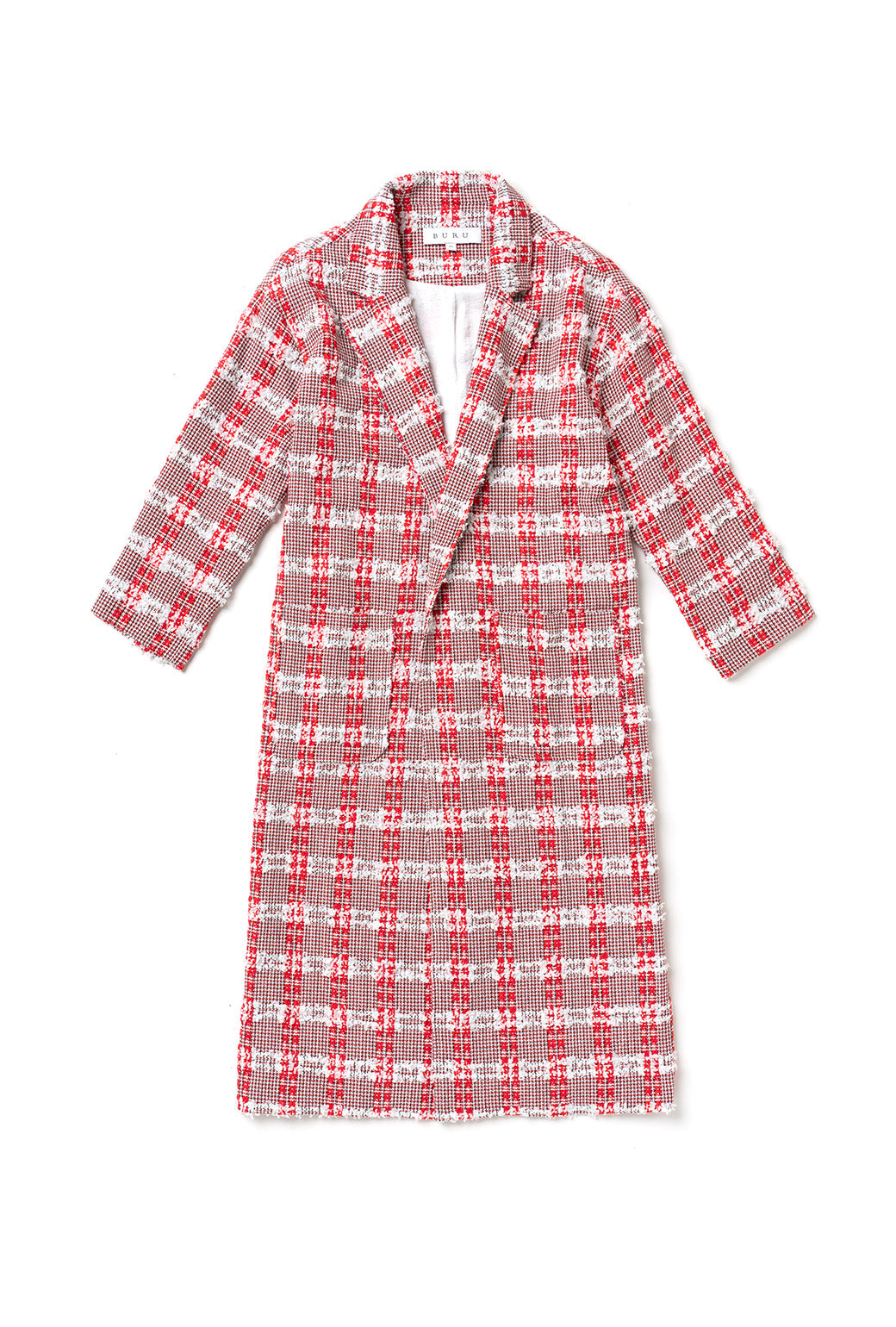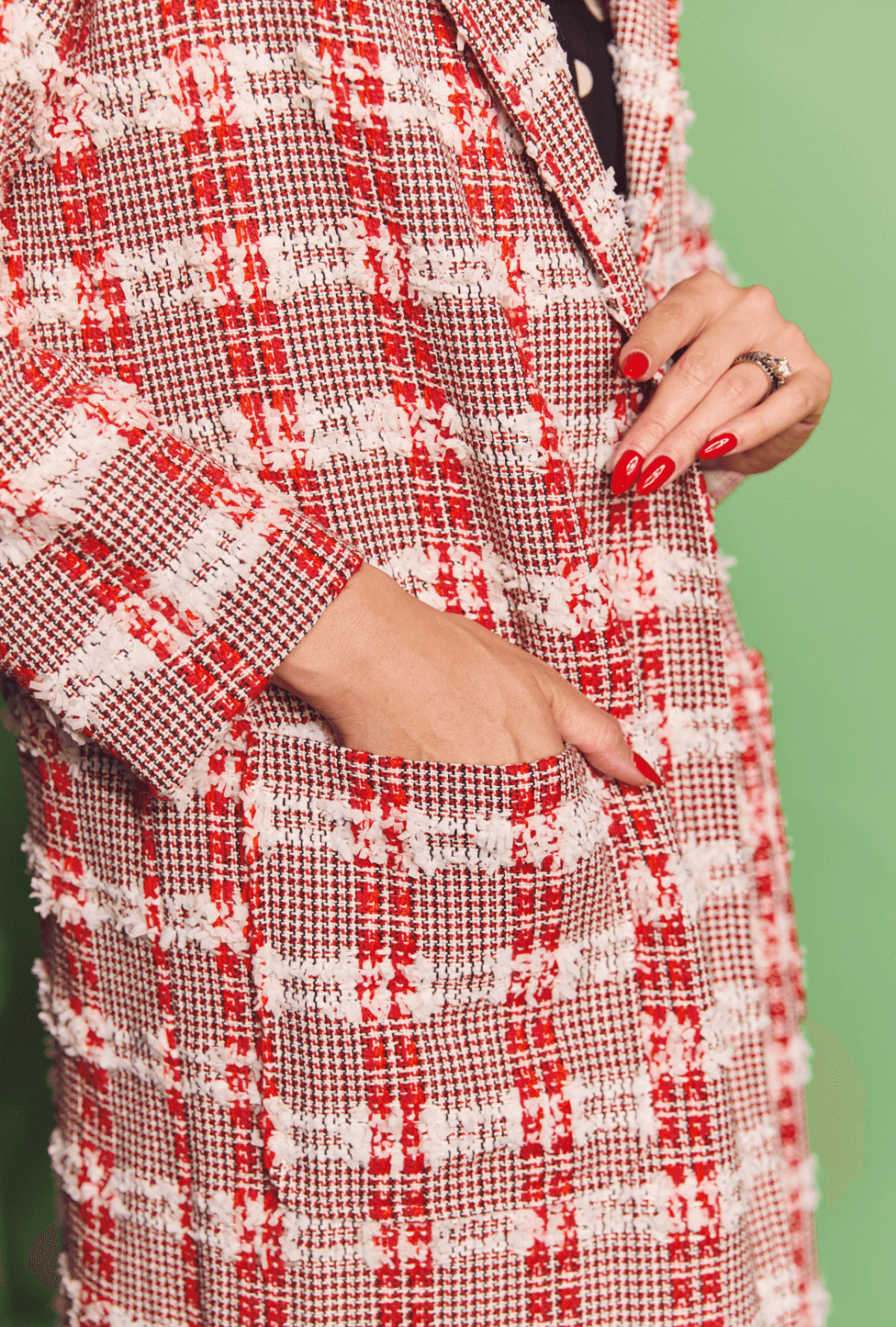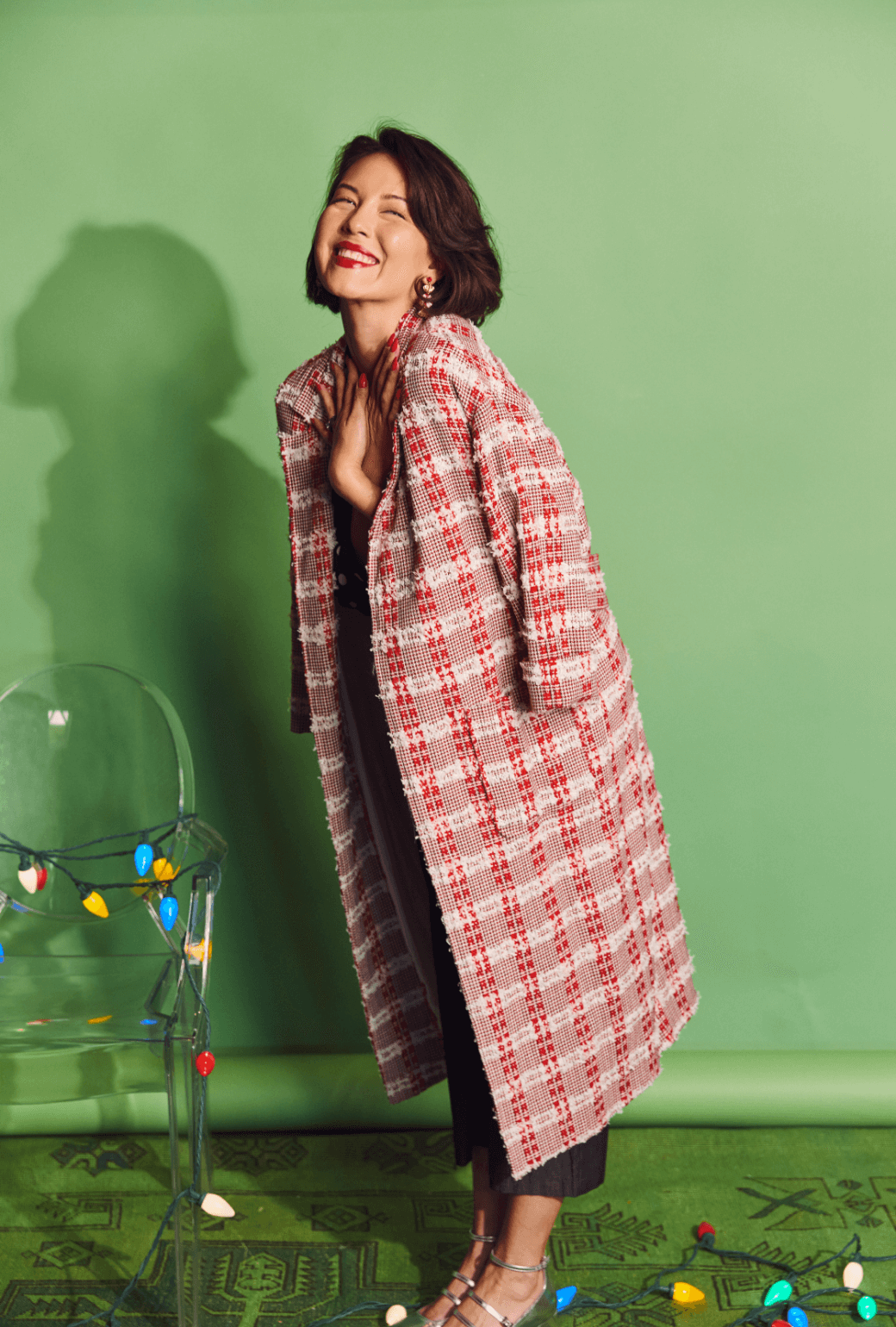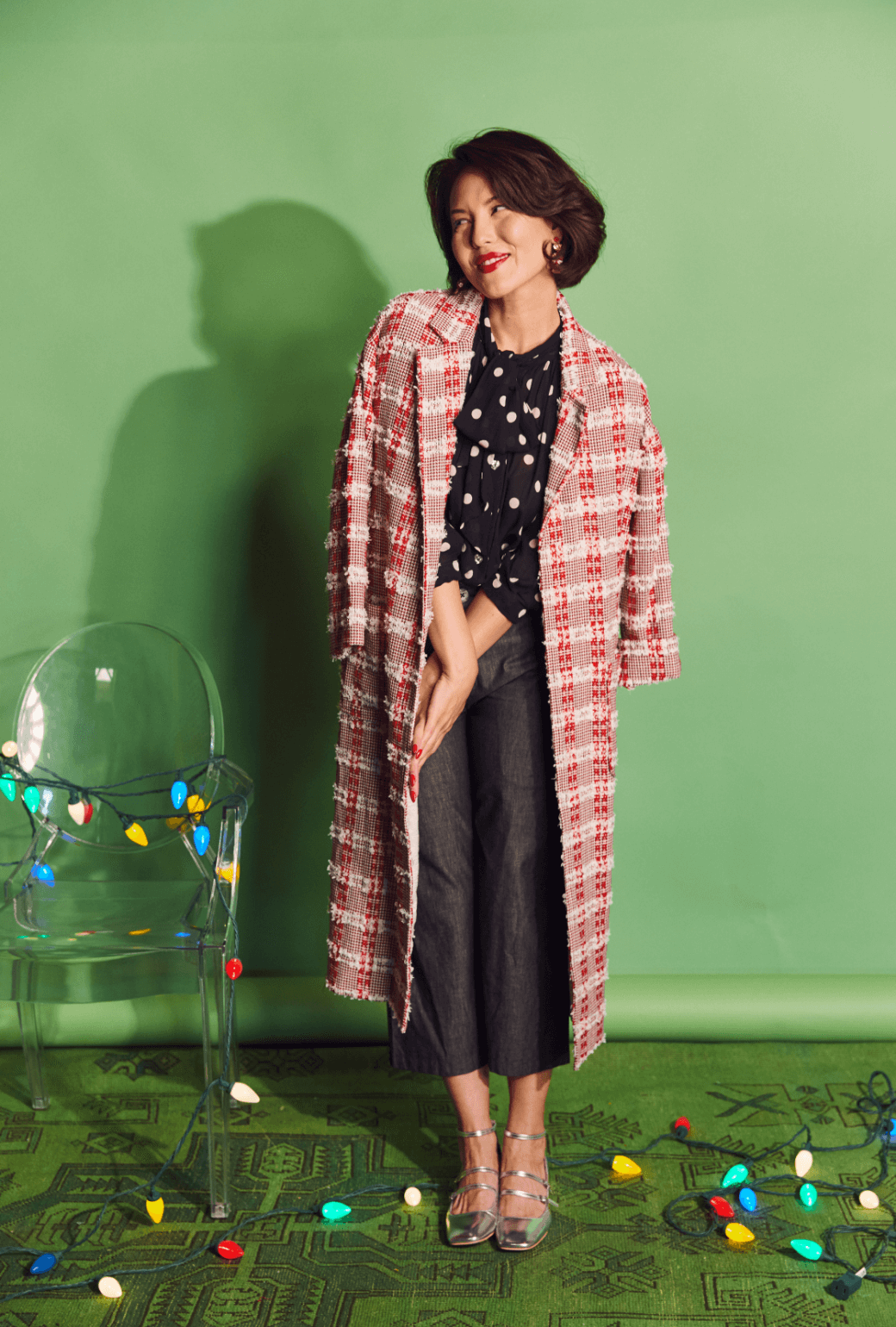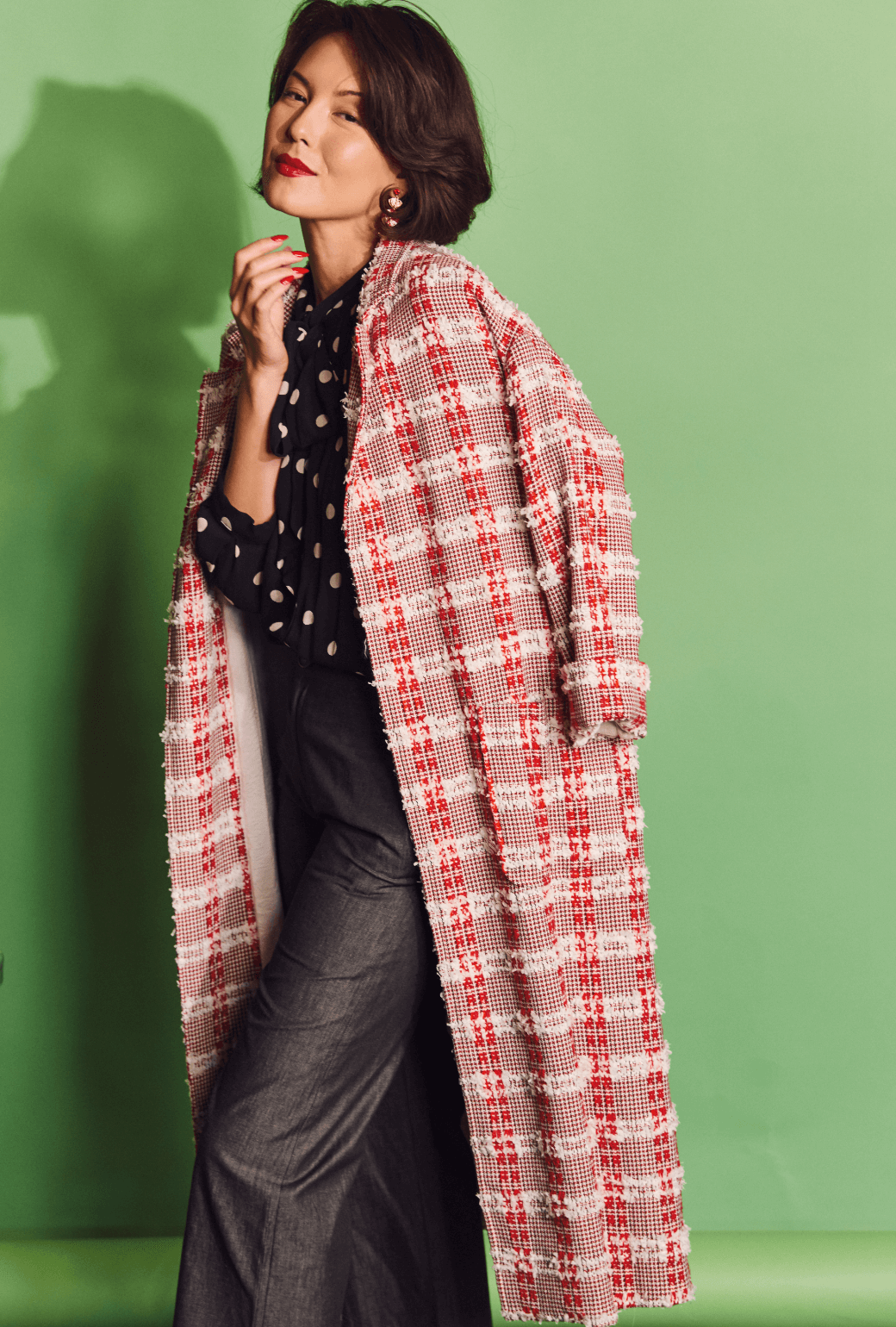 Open Car Coat
$298
Why wear a beige or black coat when a classic red tweed is on the table? With an open front and beautiful back belt detail, this easy throw on and go Car Coat is the perfect wardrobe staple for the colder seasons. In red, she is the perfect balance of fun and cool. Style her with jeans and a classic button down or toss her over a jazzy holiday look. And did we mention, she's roomy enough so you can comfortably wear a chunky sweater underneath?
Why We Love It
Pockets!
Fully Lined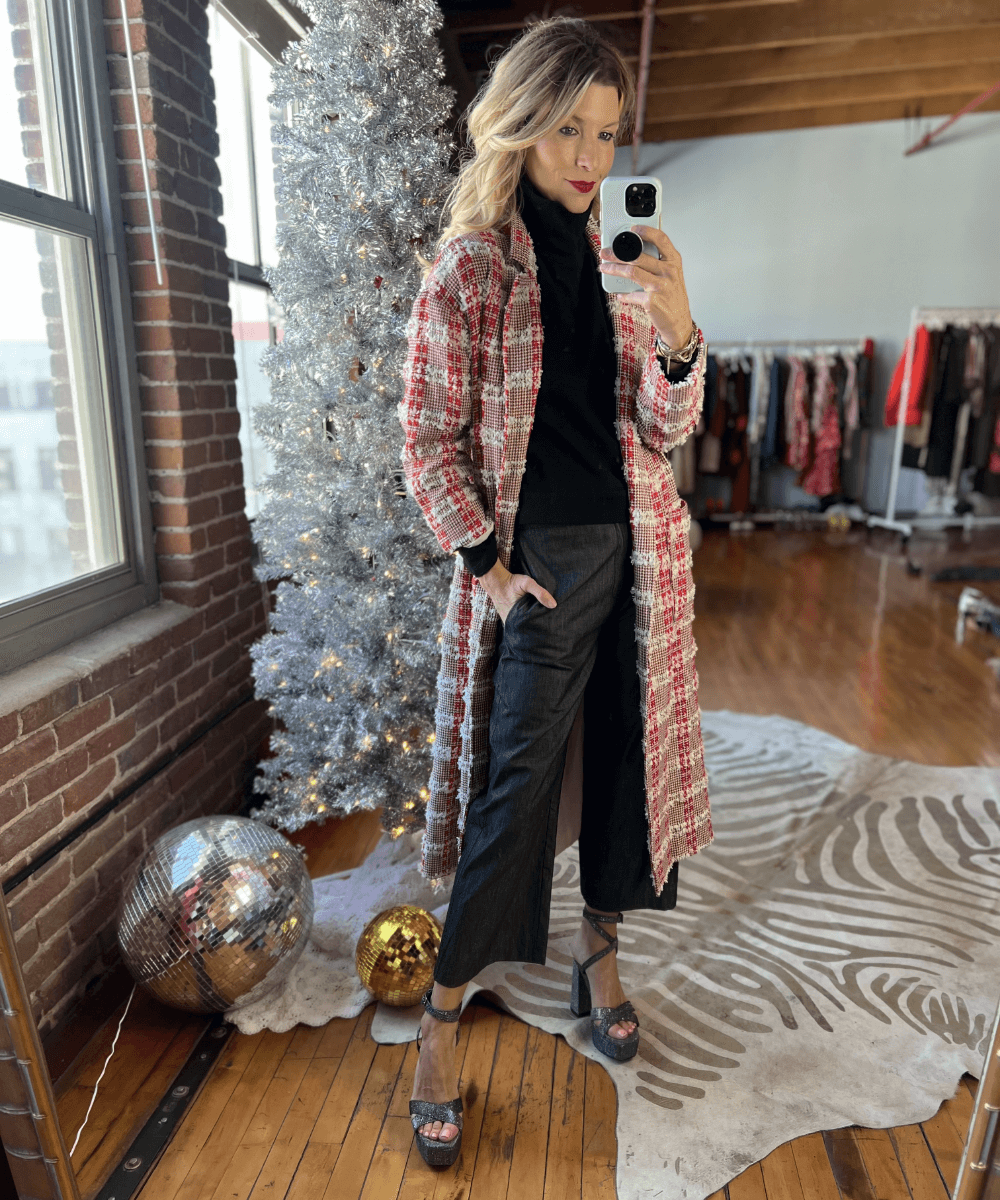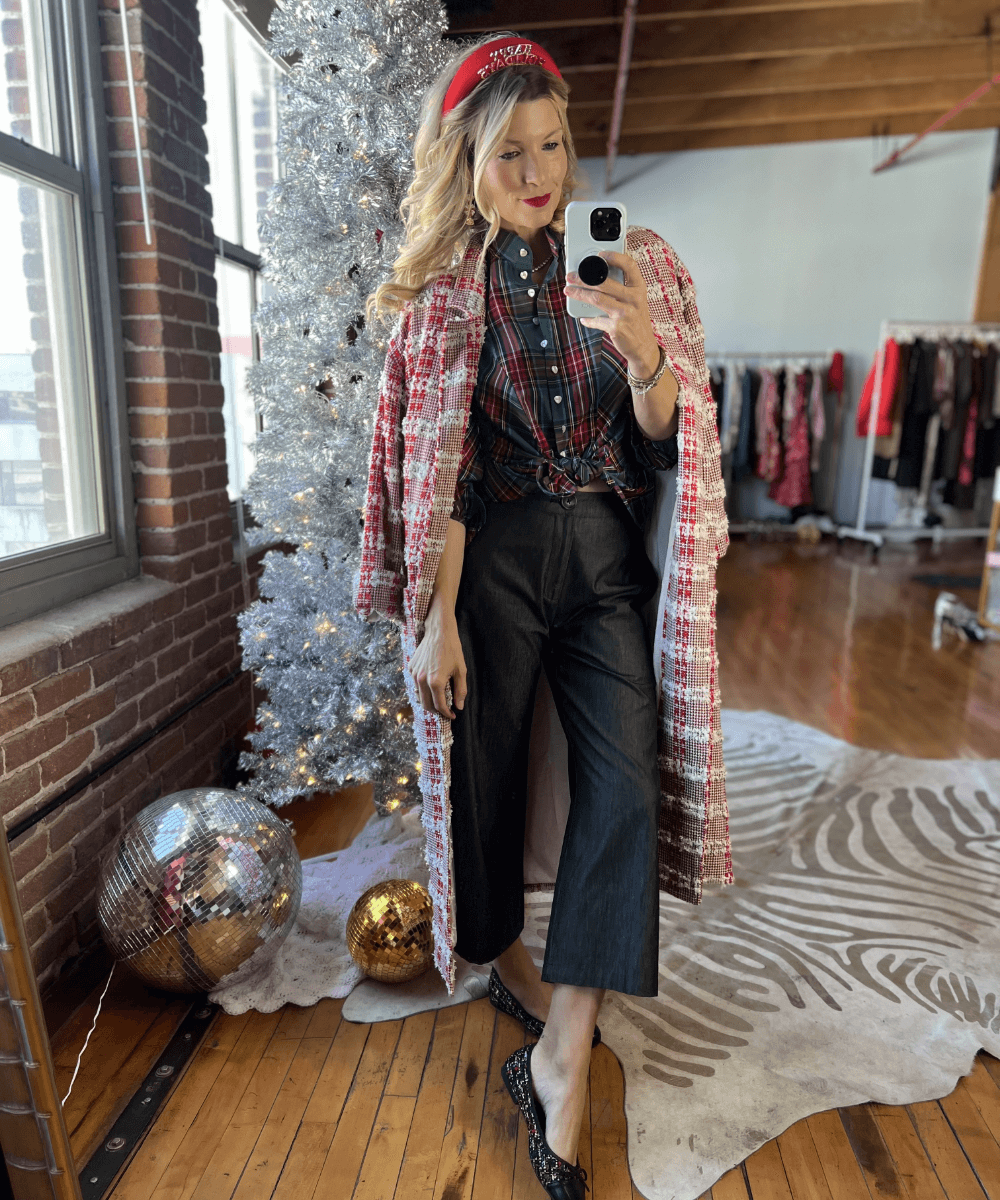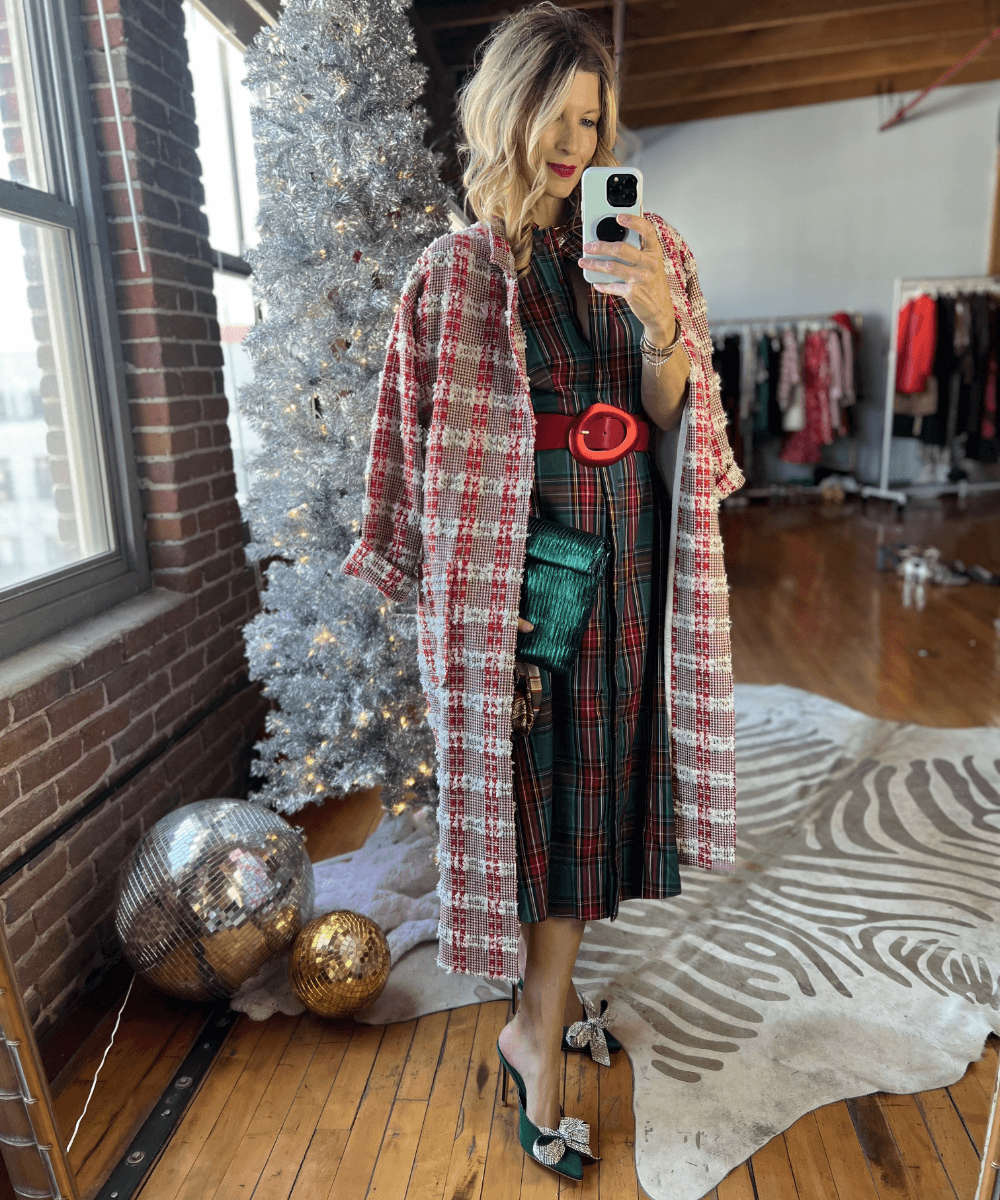 Styles for Days
Add some extra flare and pair this over a solid black ensemble like our Diane Turtleneck and Le Culottes in Black Chambray.
Add some holiday flare and pair this Coat with our Le Culottes in Black Chambray and Tartan Plaid Peplum top.
We love this tweed styled our our Tartan Plaid Day Gown for a festive, lady like look.