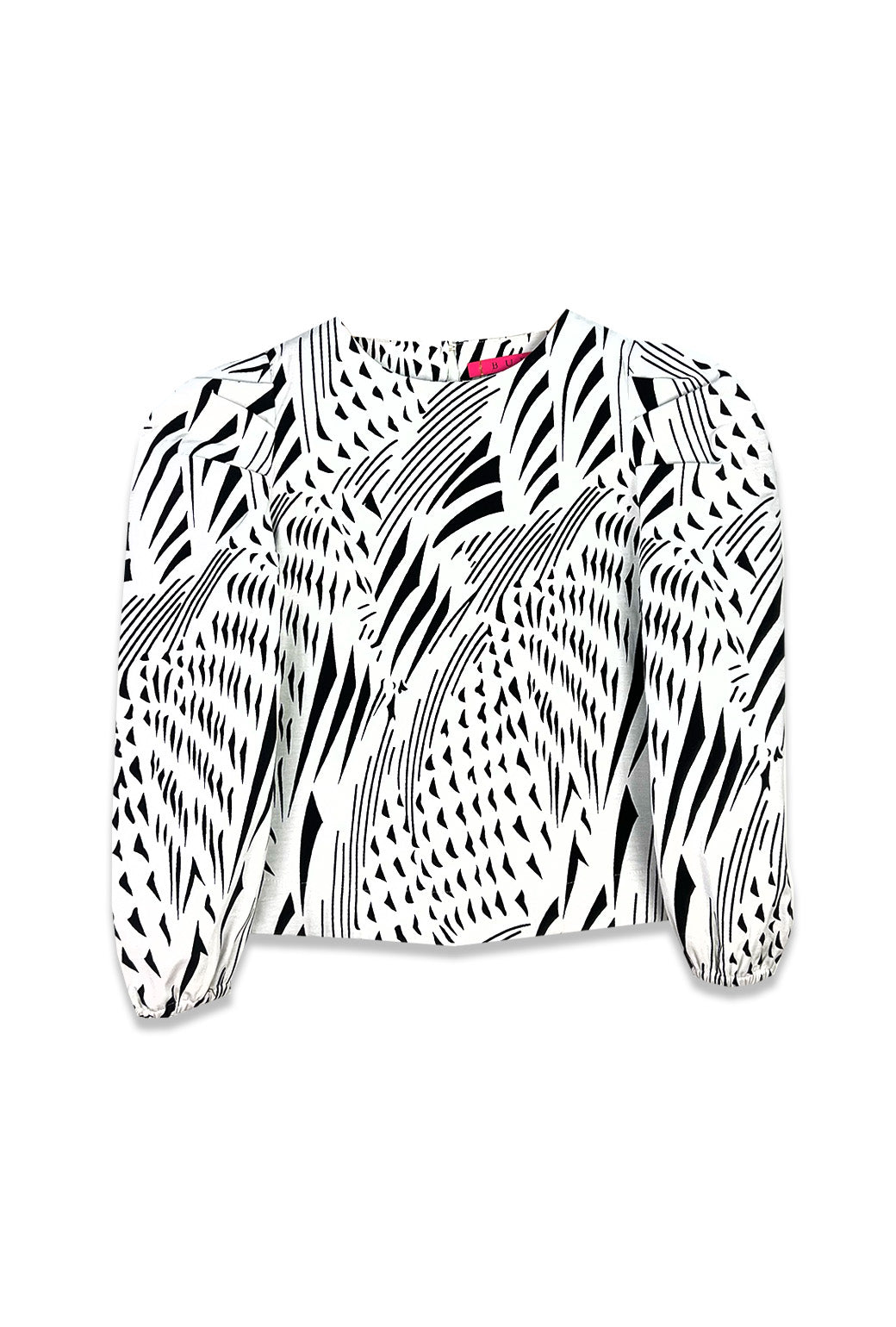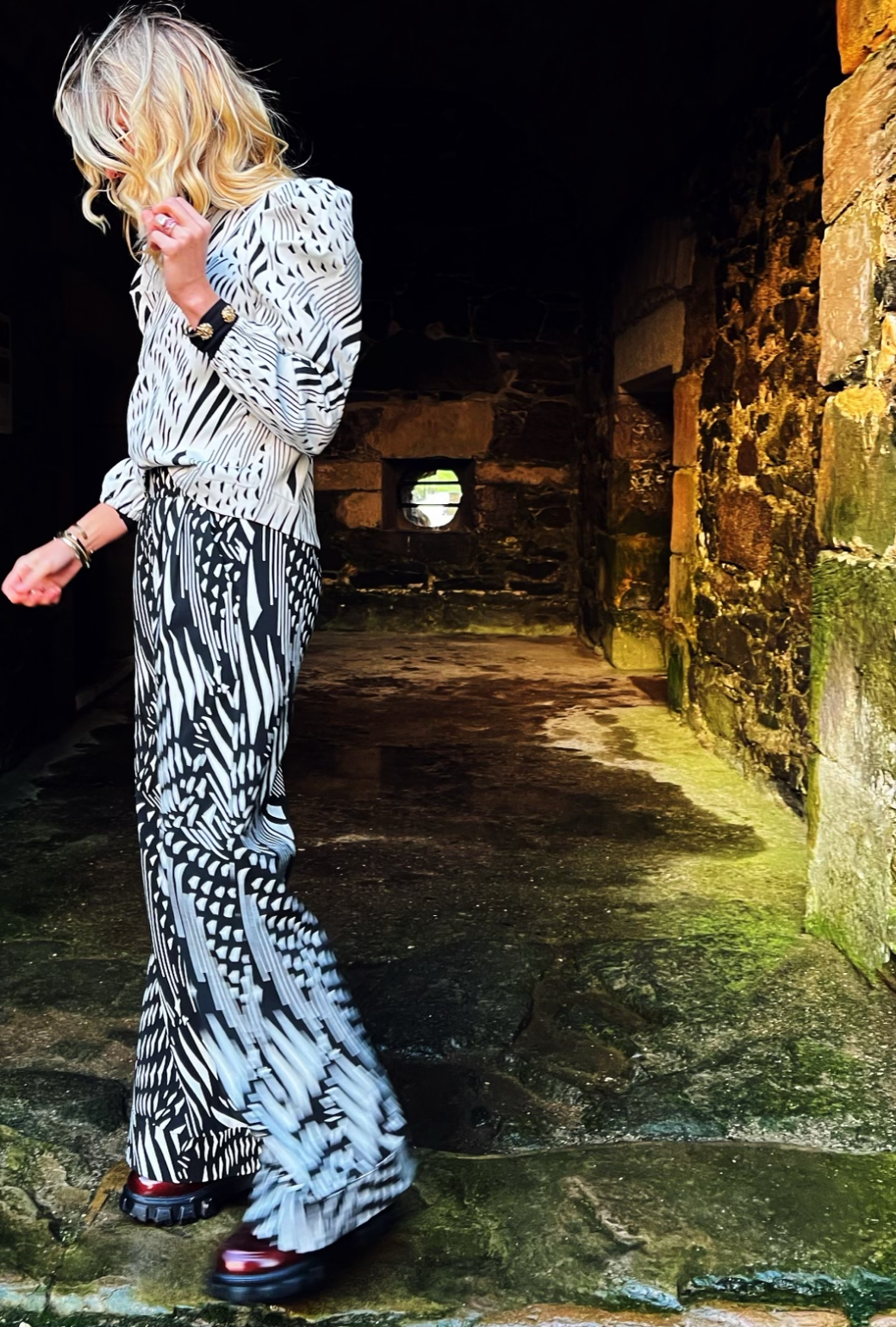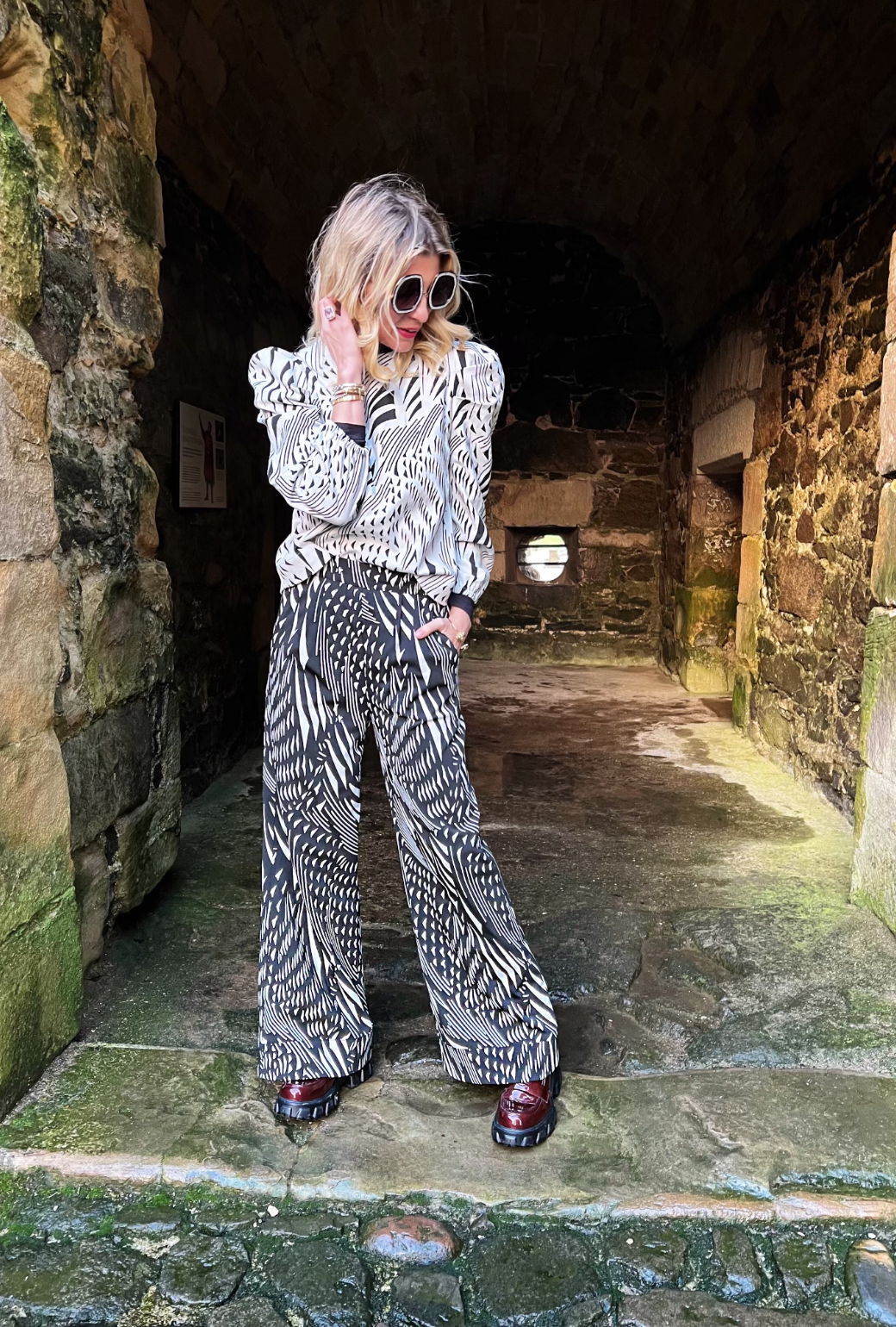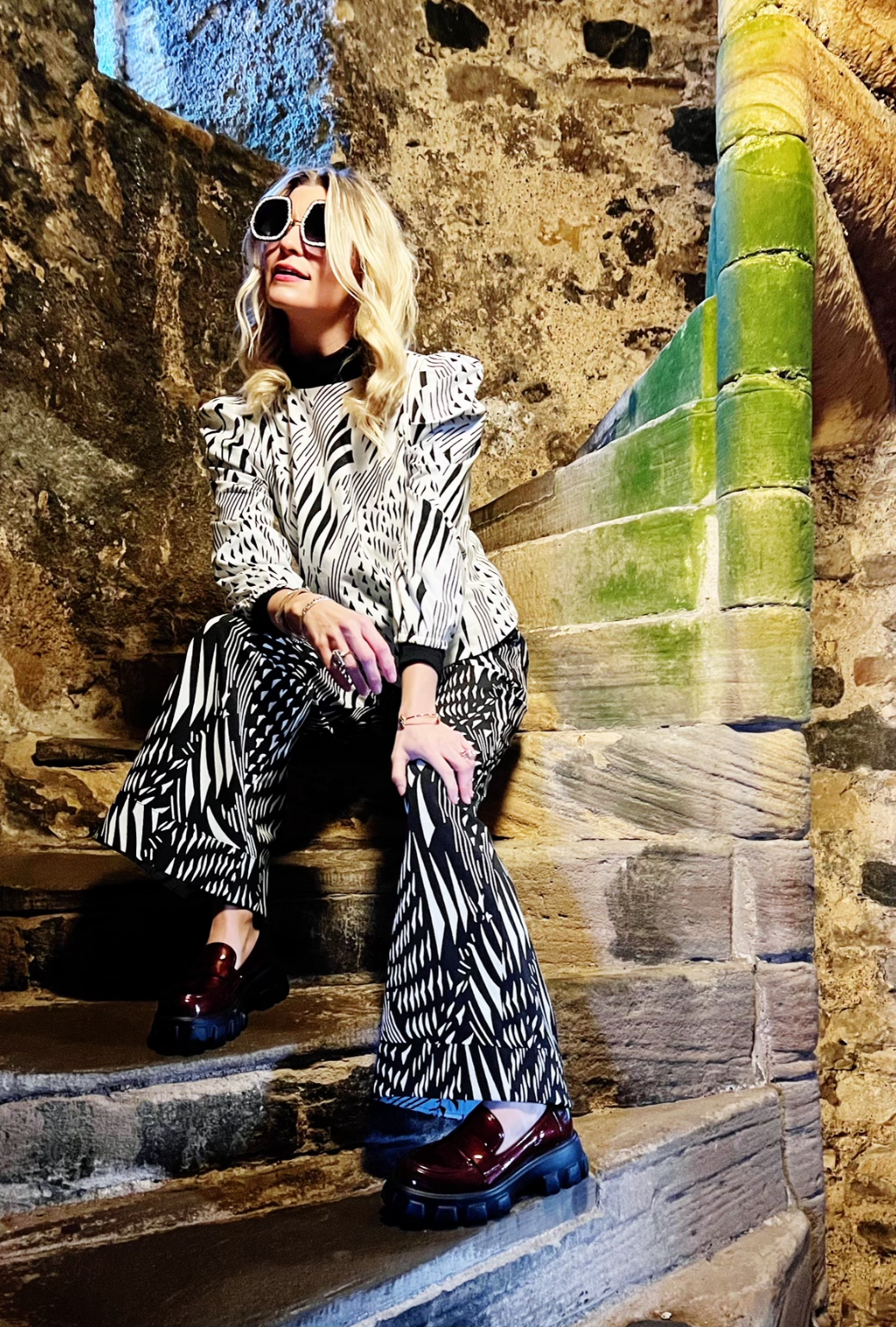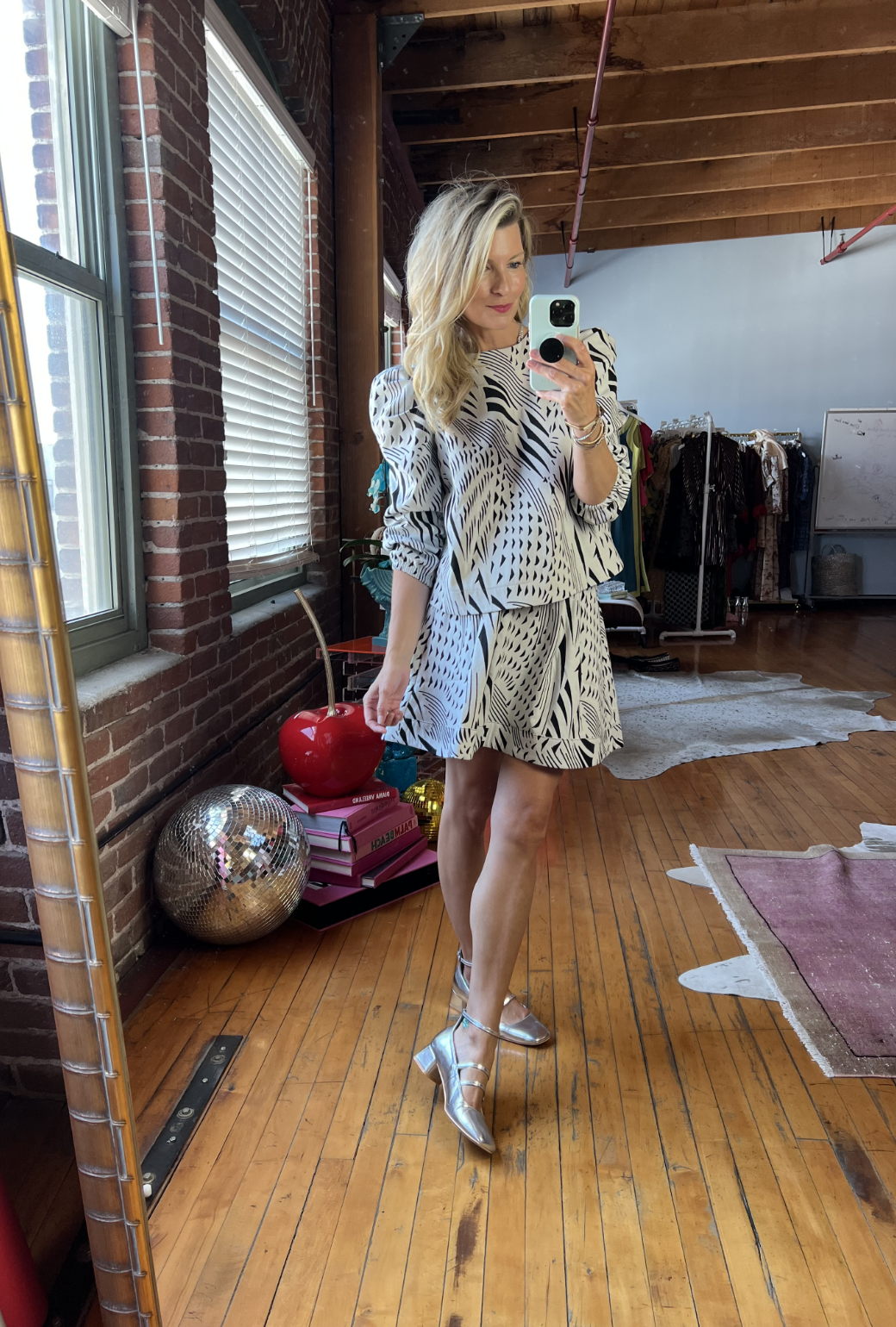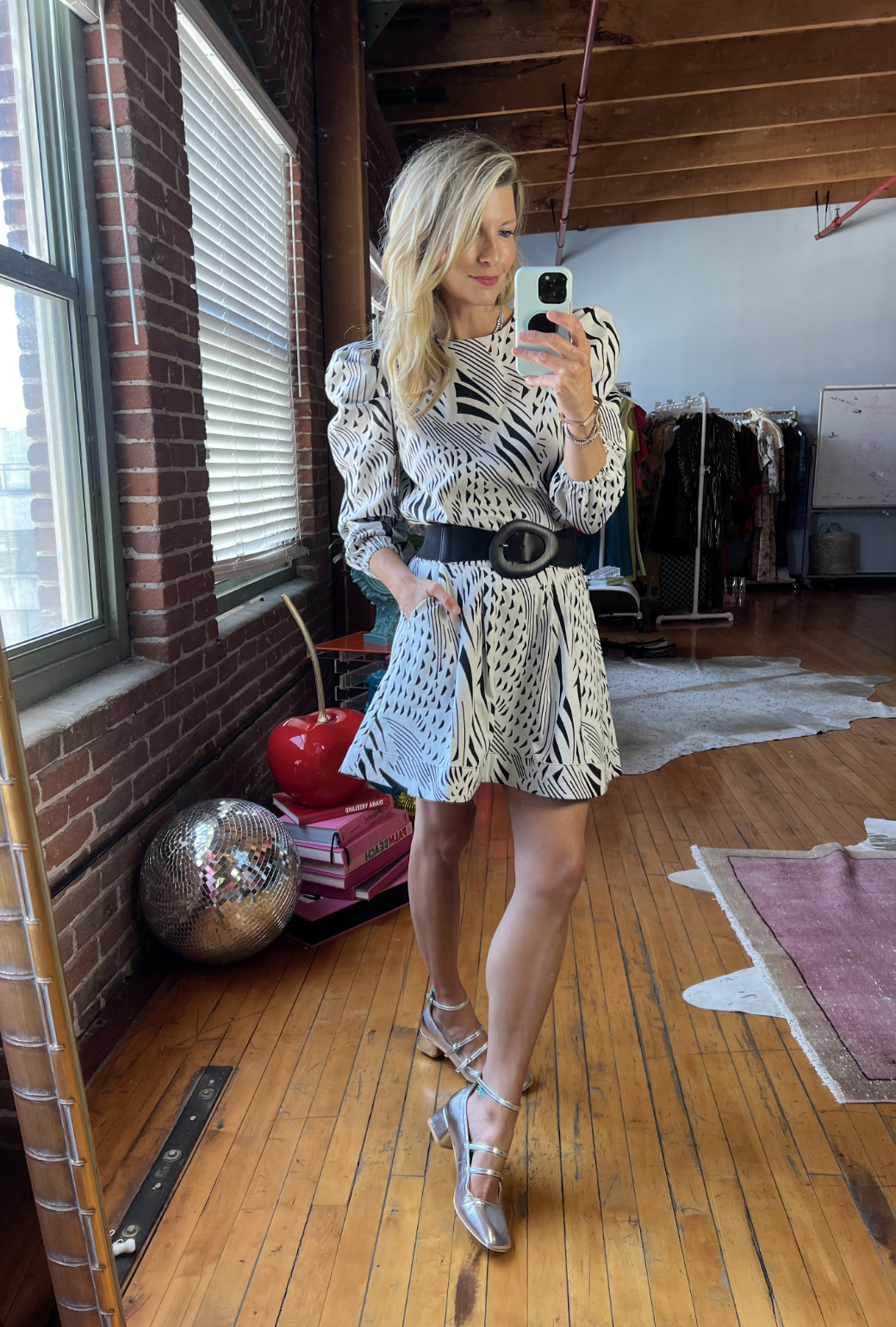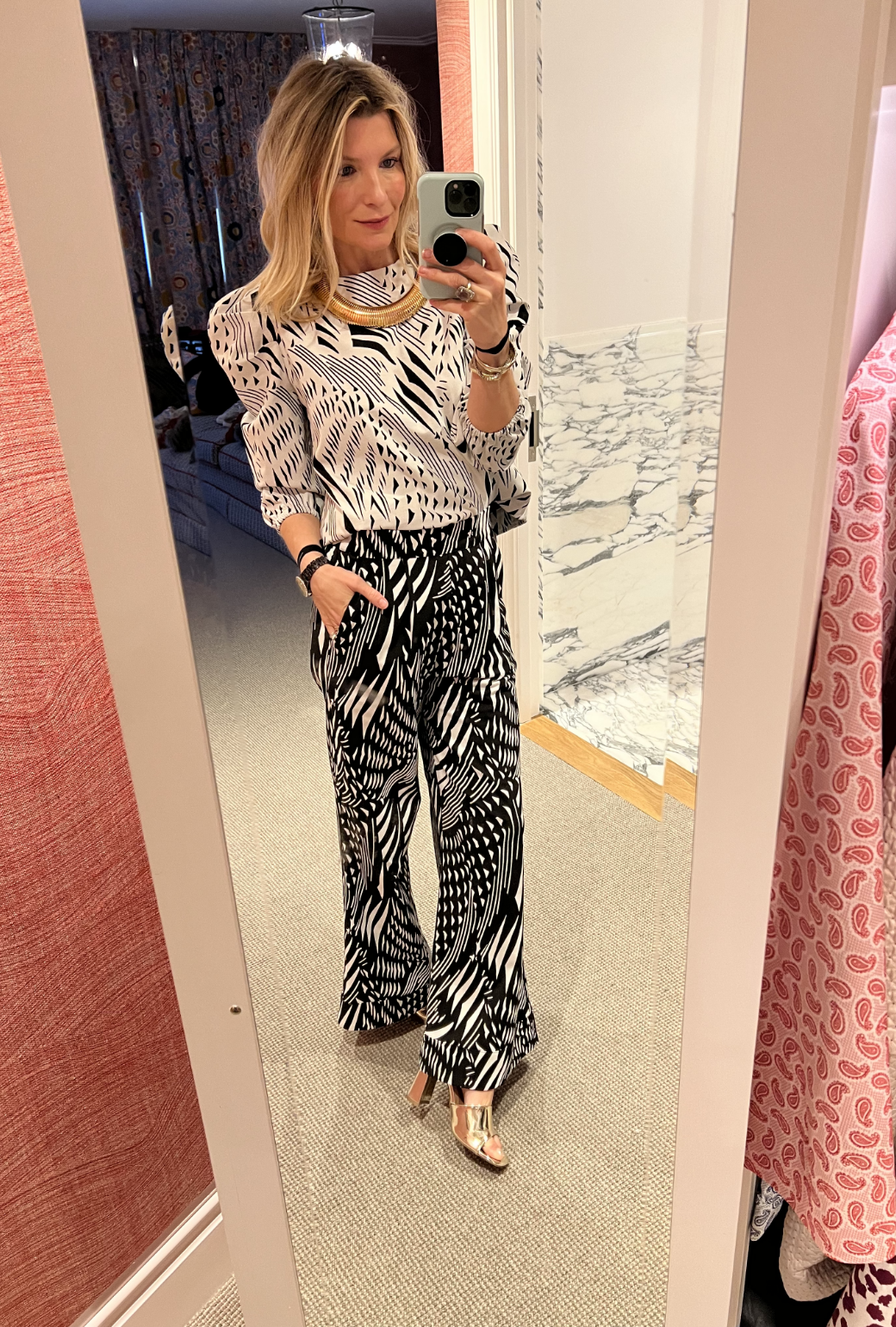 Long Sleeve Puff Sleeve Top
$198
When we found this delicious, double-sided jacquard textile,  we knew she would make the perfect mix & match set. We selected our best selling puff sleeve silhouette on the white side of the textile and paired it with coordinating high rise trousers made on the black flip side of the fabric. Of course we love the bold look when styled together, but this  top goes with so many things.  Denim in the winter, shorts in the summer. 
Responsibly made in our Downtown Los Angeles factory using deadstock fabrics. Ready to ship.
This style uses the Long Sleeve Puff Sleeve Top silhouette.
Learn more in our Fit Library.
Long Sleeve Puff Sleeve Top
$198
Long Sleeve Puff Sleeve Top
Why We Love It
Fully Lined
Washable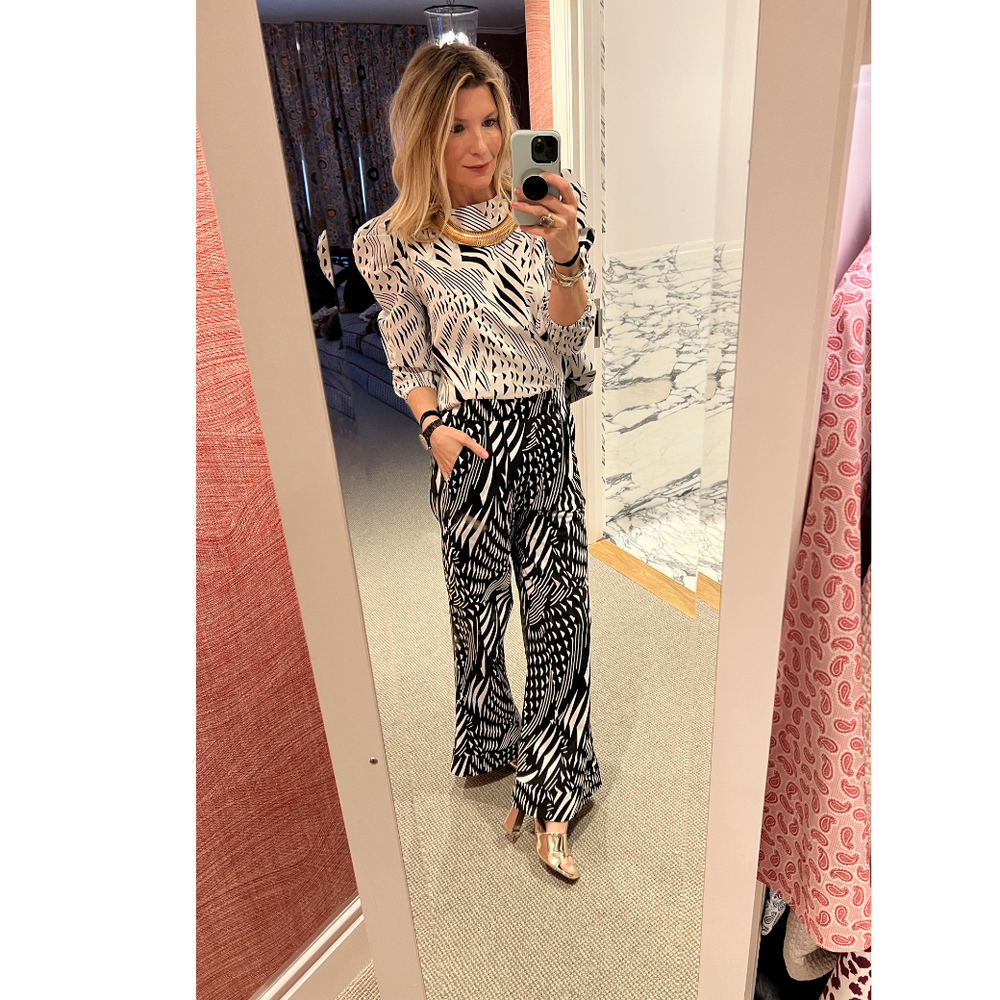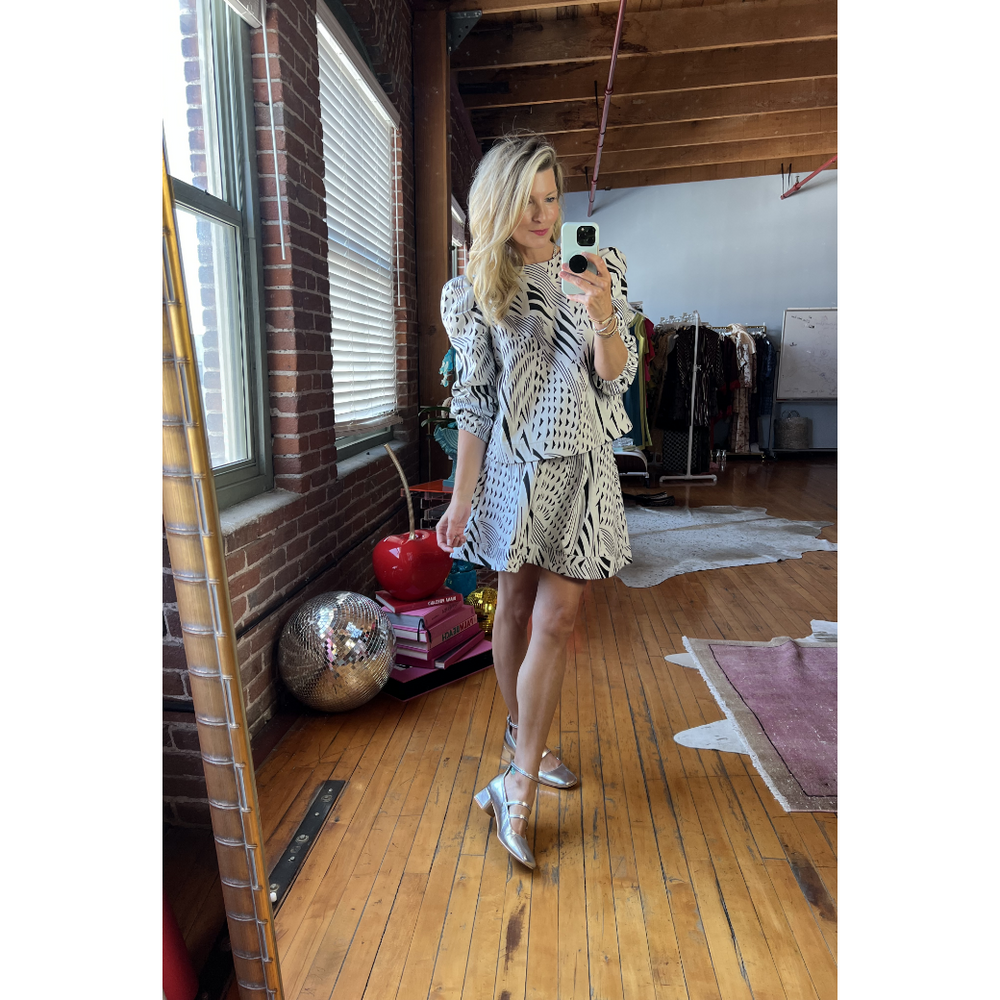 Styles for Days
This contrasting mixed print outfit is such a great year round look! Styled with our Hepburn wide leg trousers.
Tucked into our everyday mini skirt in the white abstract print, and belted looks like a mini dress.
Untucked and styled with our silver Mary Janes makes this look a bit more relaxed.