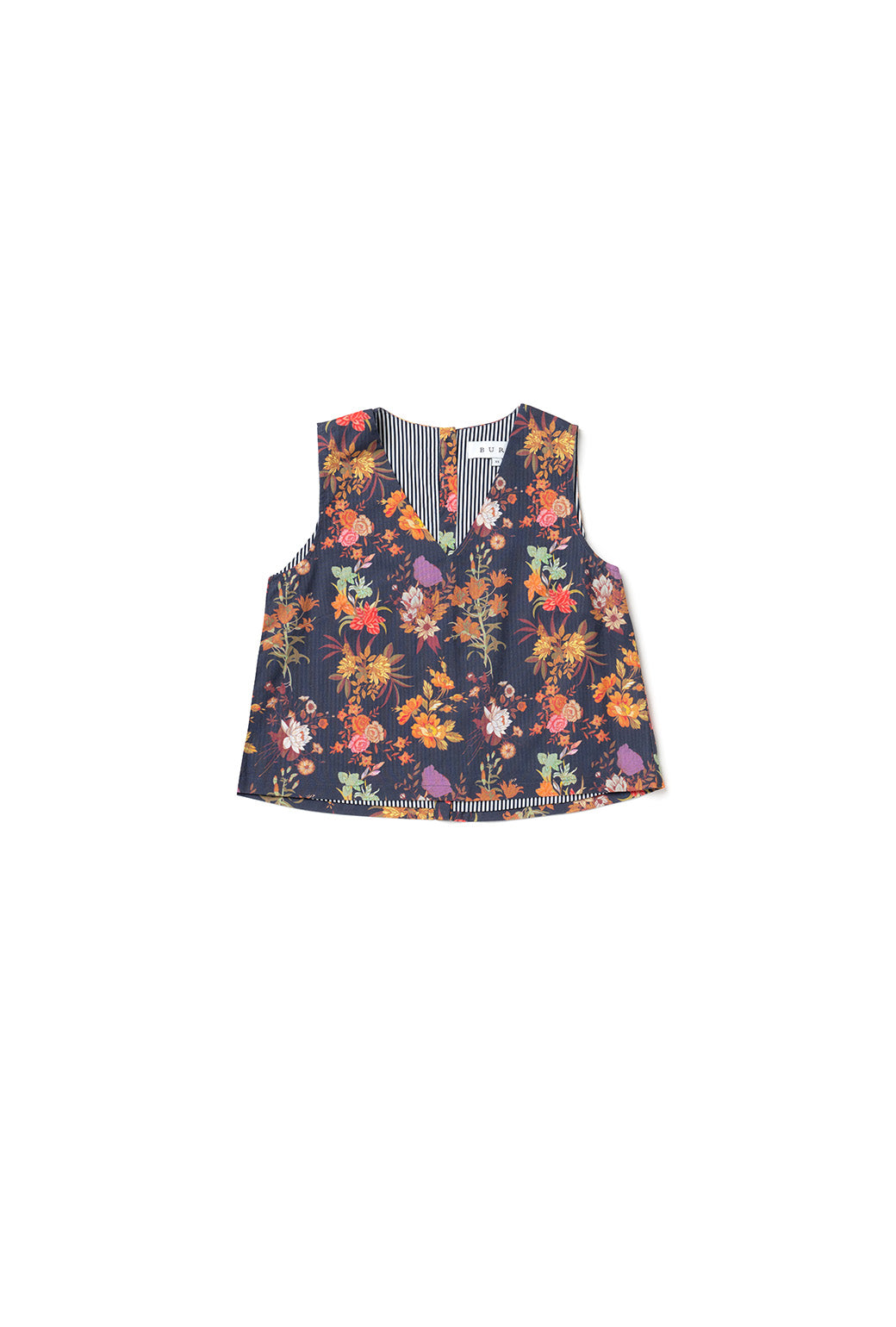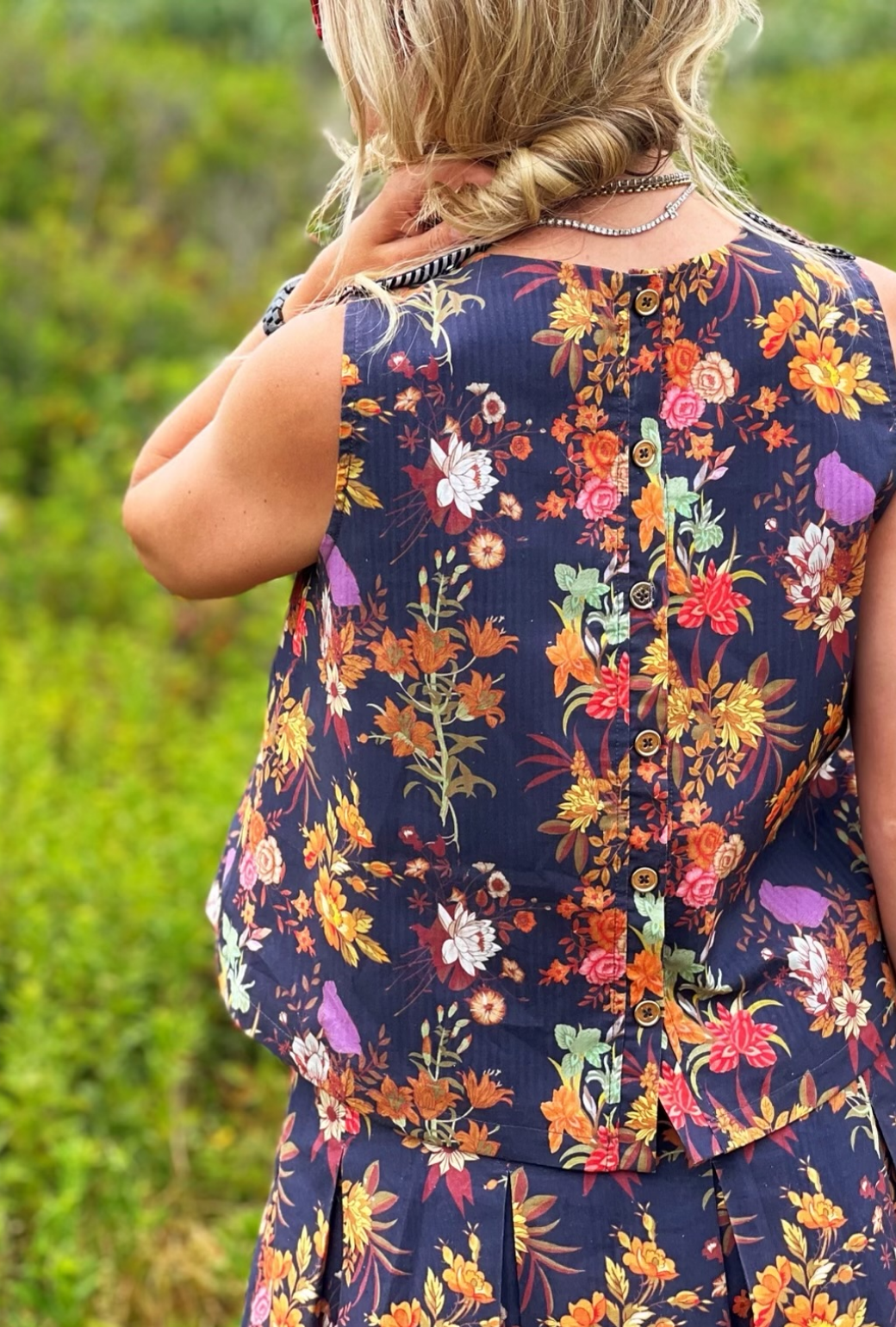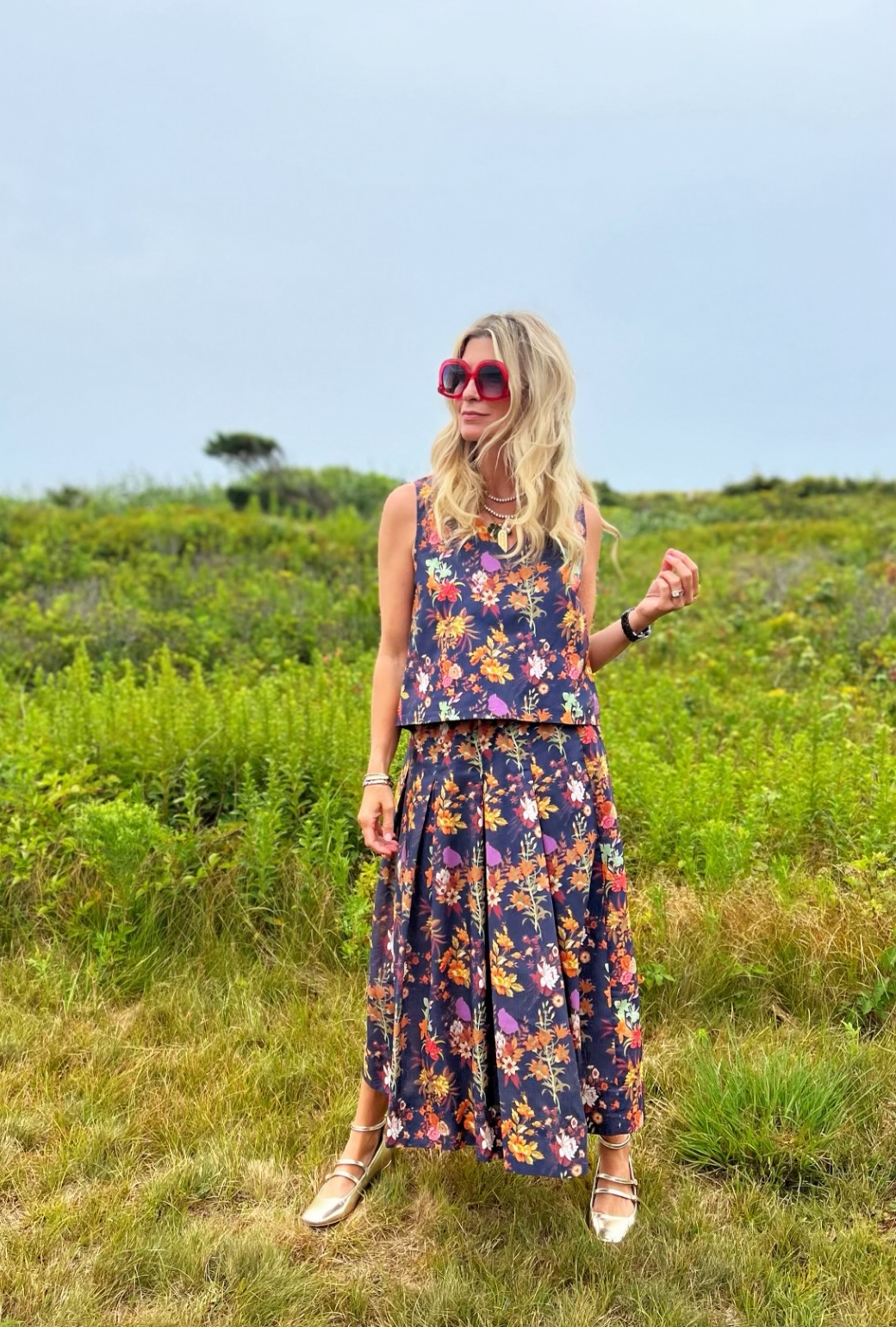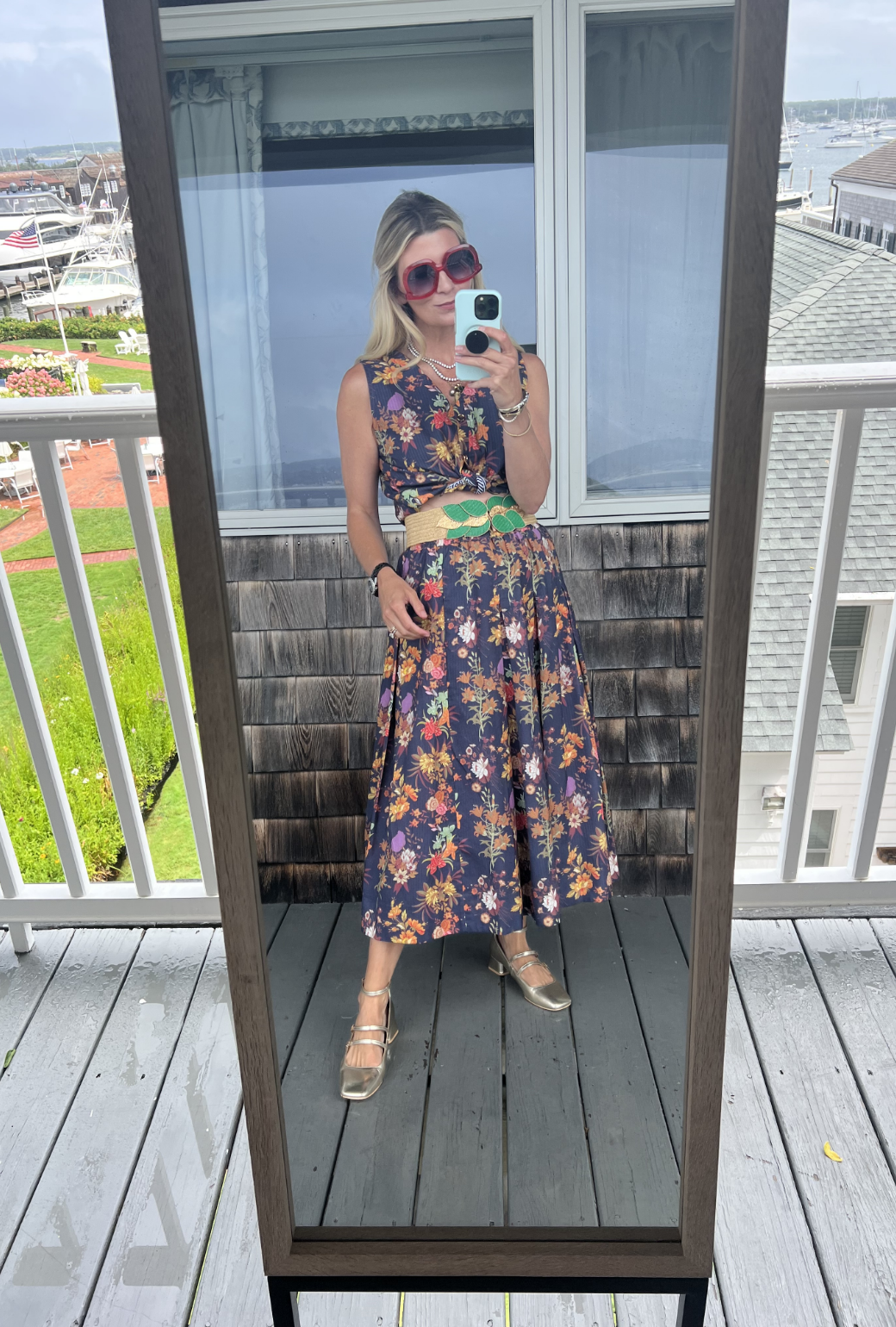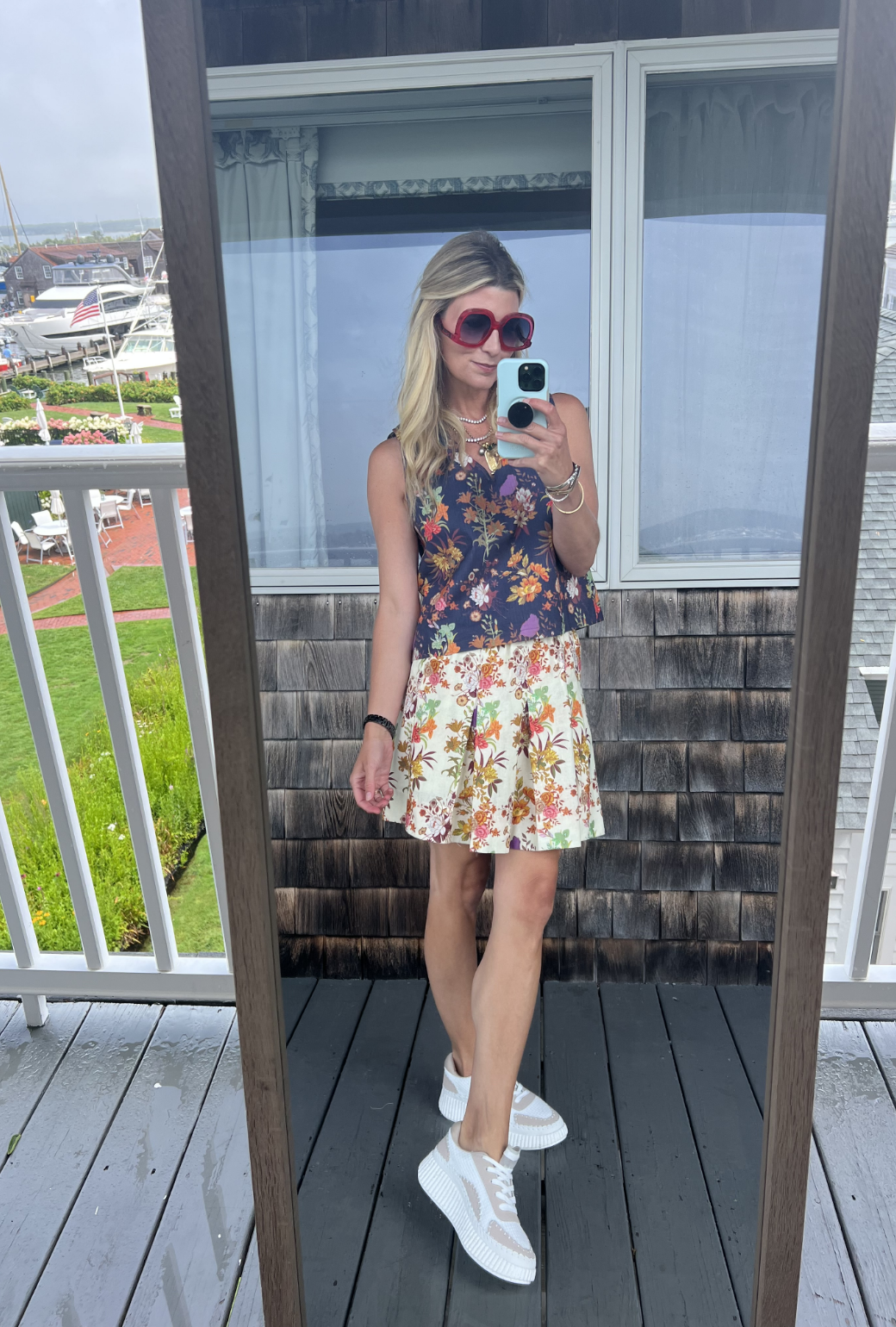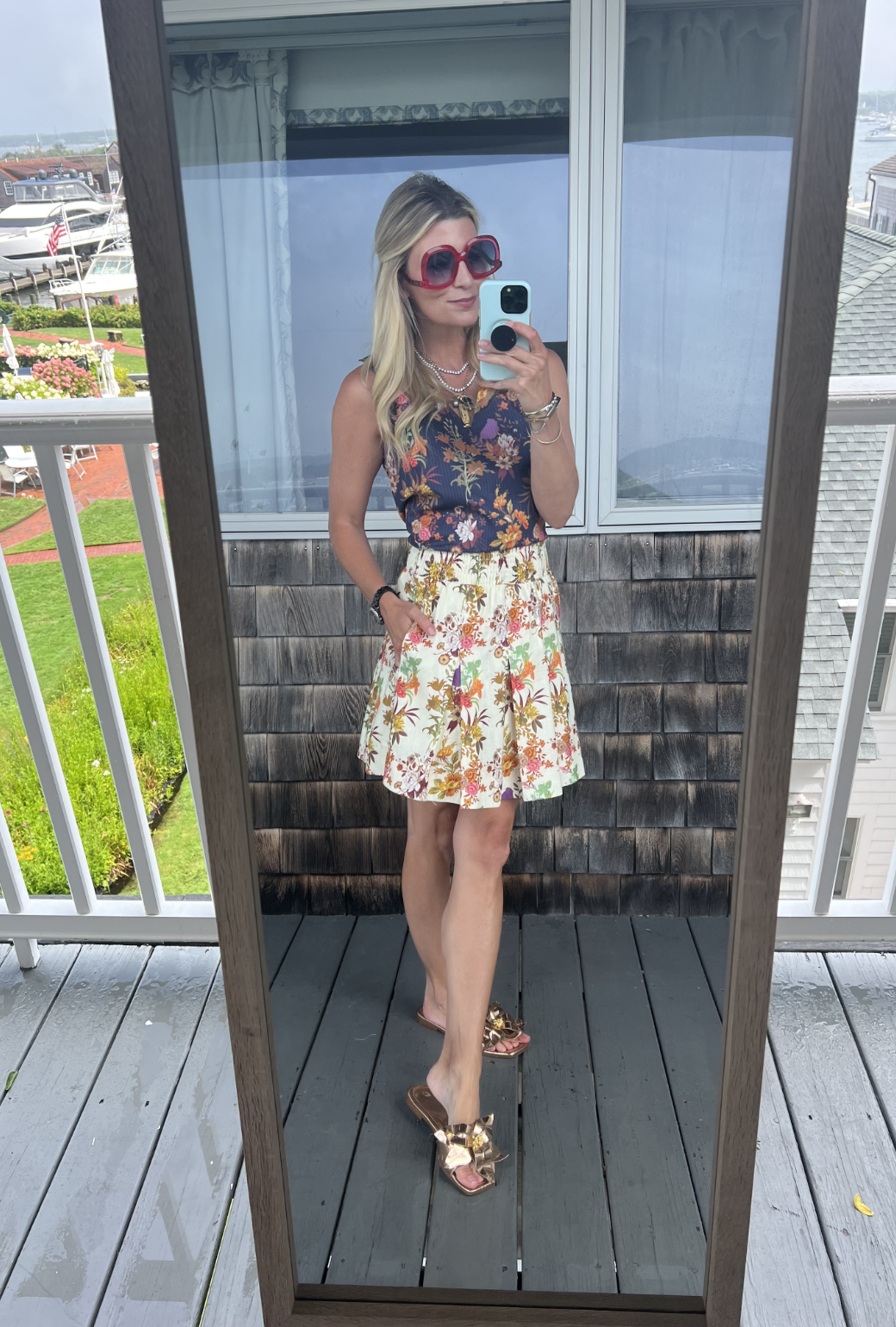 Le V Mod Top
$118
Our Le V Mod Top in a cropped length raised the hemline and dropped the neckline creating an easy, everyday flattering fit. Wear her untucked and relaxed for effortless comfort or unbutton a couple back buttons at the bottom and knot her at the waist to highlight your shape. This navy floral looks just as cute with jeans as it does with her mix & match skirts in navy or ivory floral. 
Ready to ship. 
Imported.
Why We Love It
Fully Lined
Functional Buttons
Washable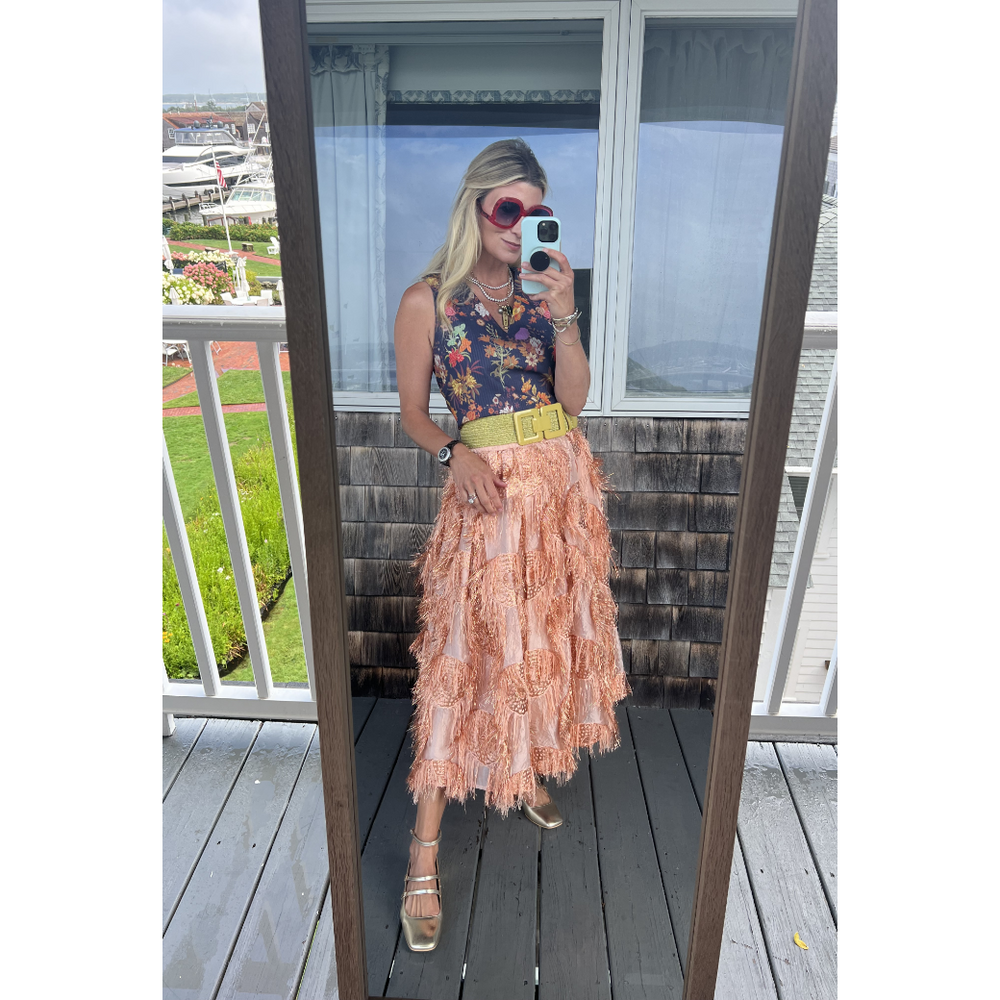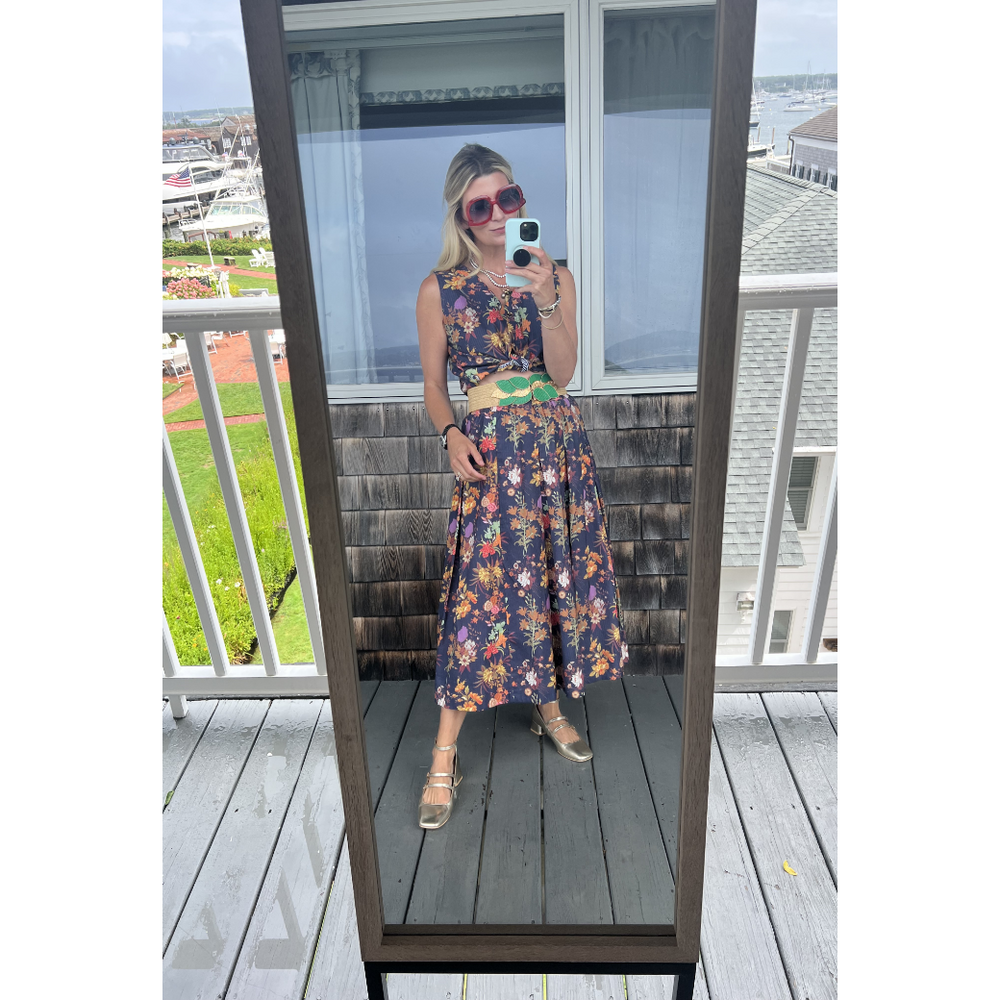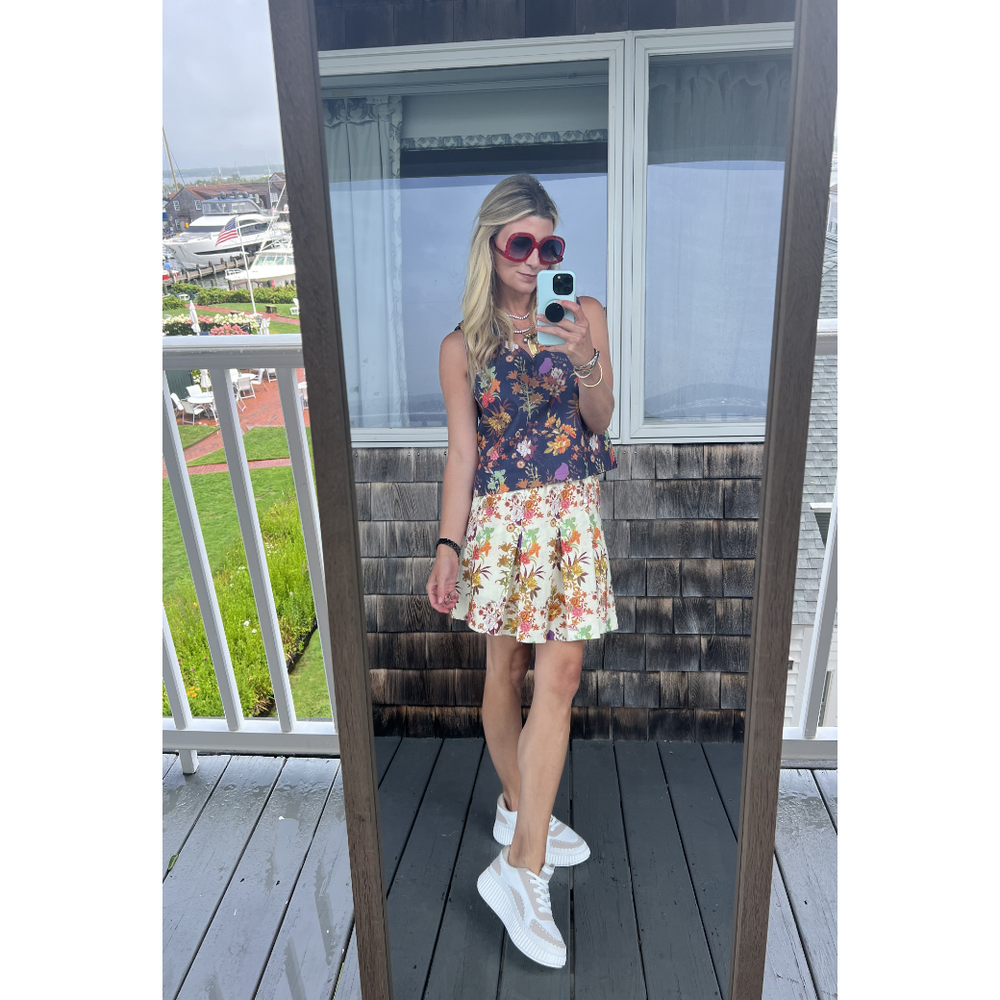 Styles for Days
This fabric has so many colors in it and pairs well with many colors, including our rose gold eyelash skirt. Get fun with it and add a chartreuse belt and sunnies!
Pairs nicely with our navy botanicals smocked waisted skirt for the full look. Add the green leaves rattan stretch belt to break it up.
We loved pairing it with our ivory botanicals mini skirt for a more relaxed look.