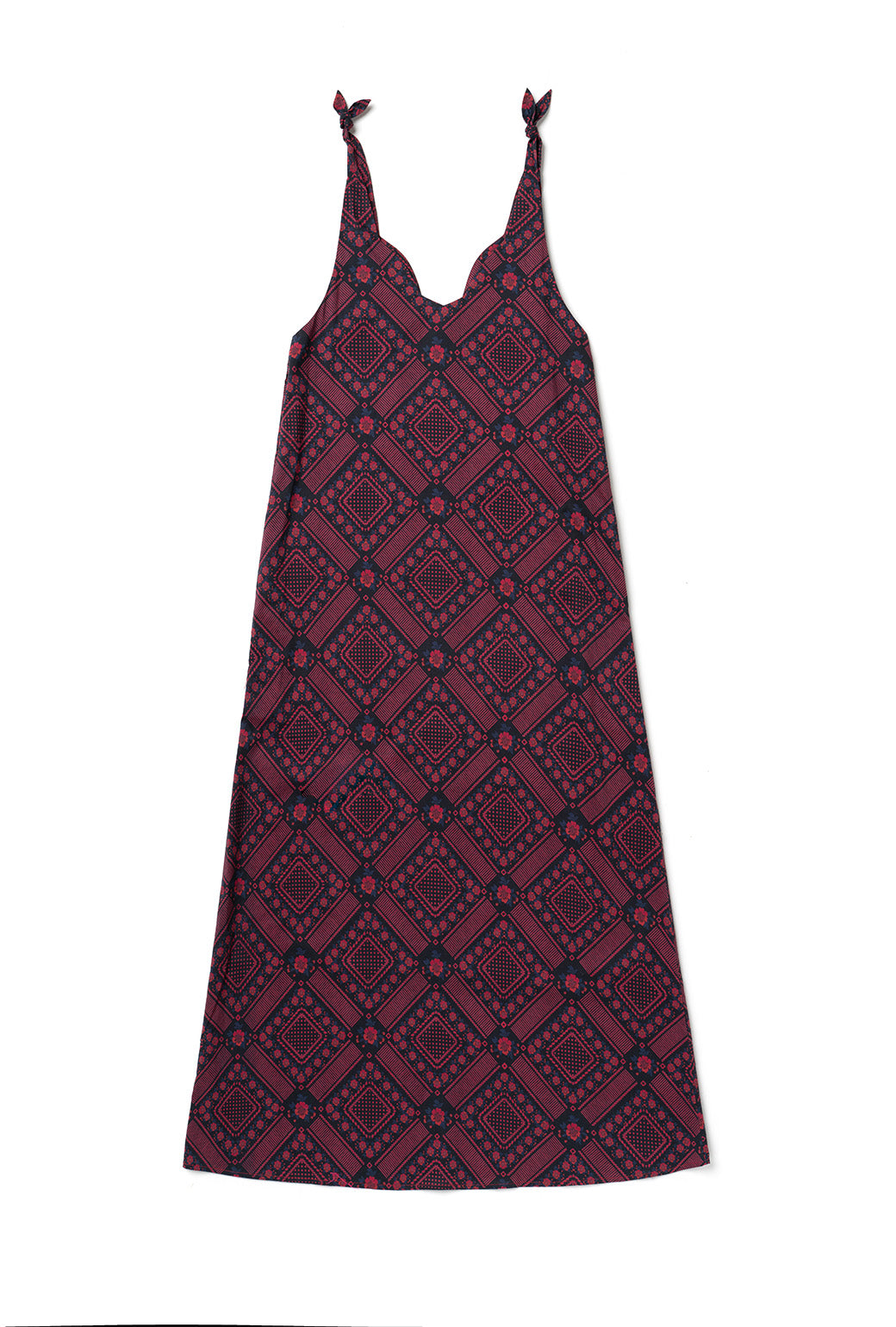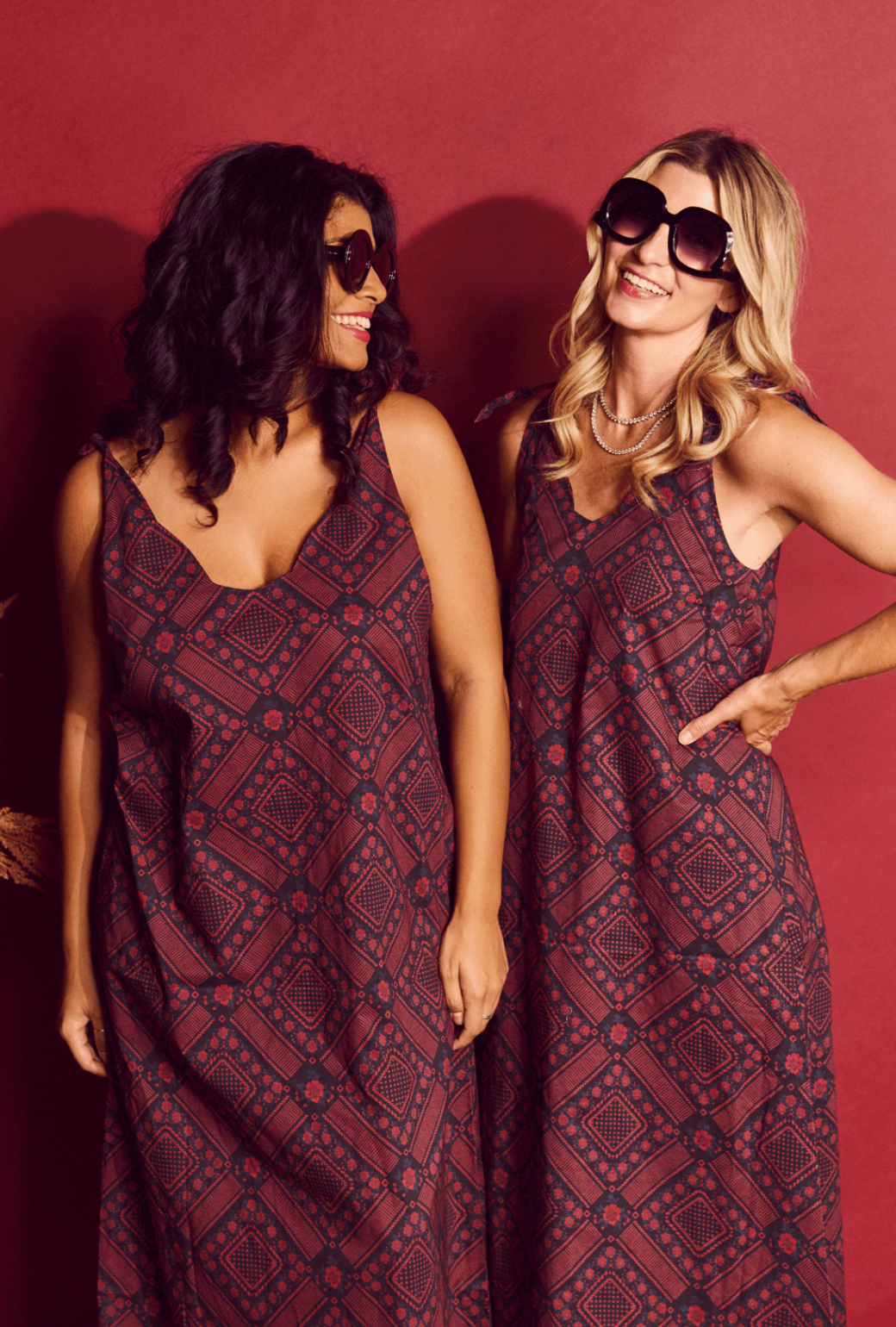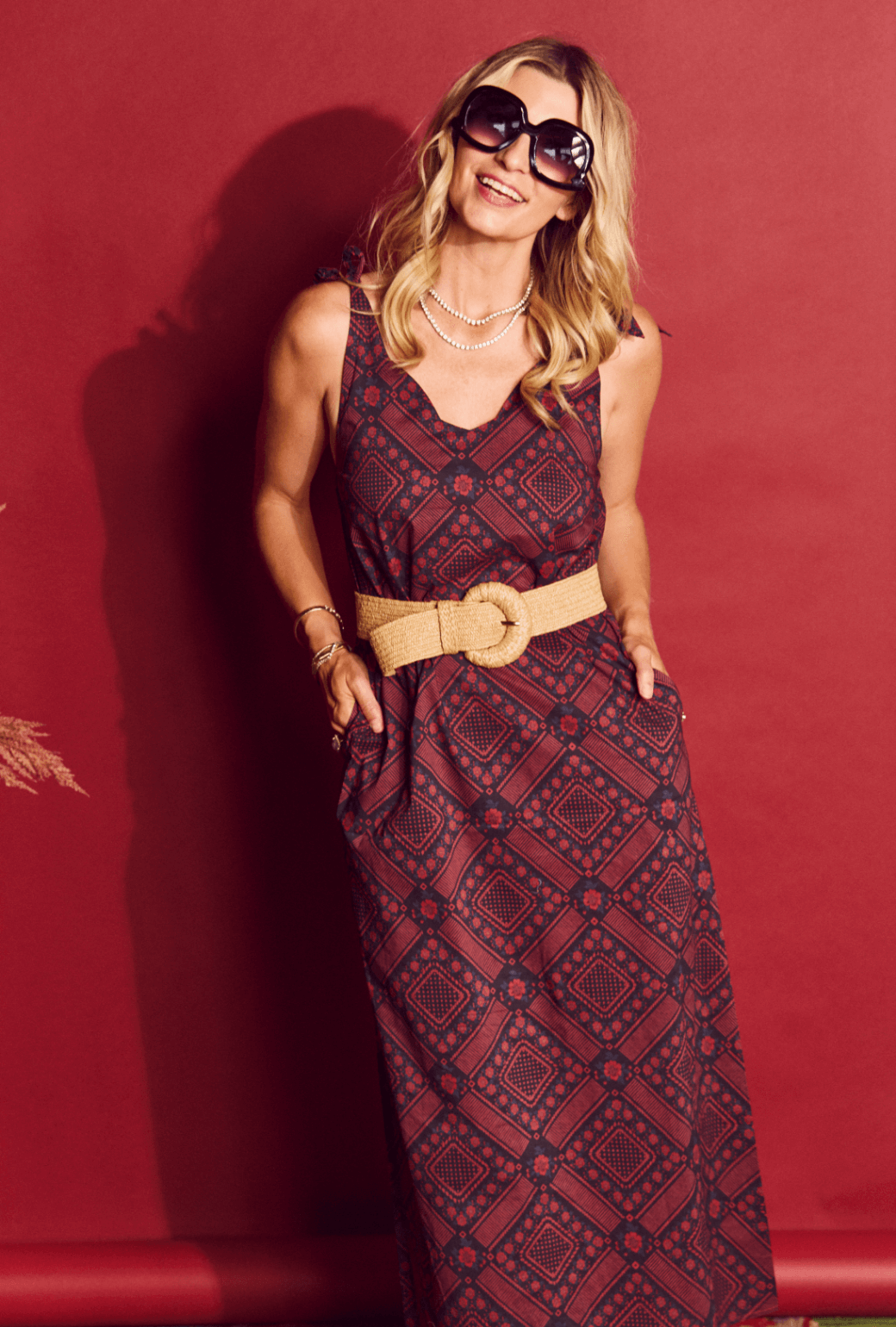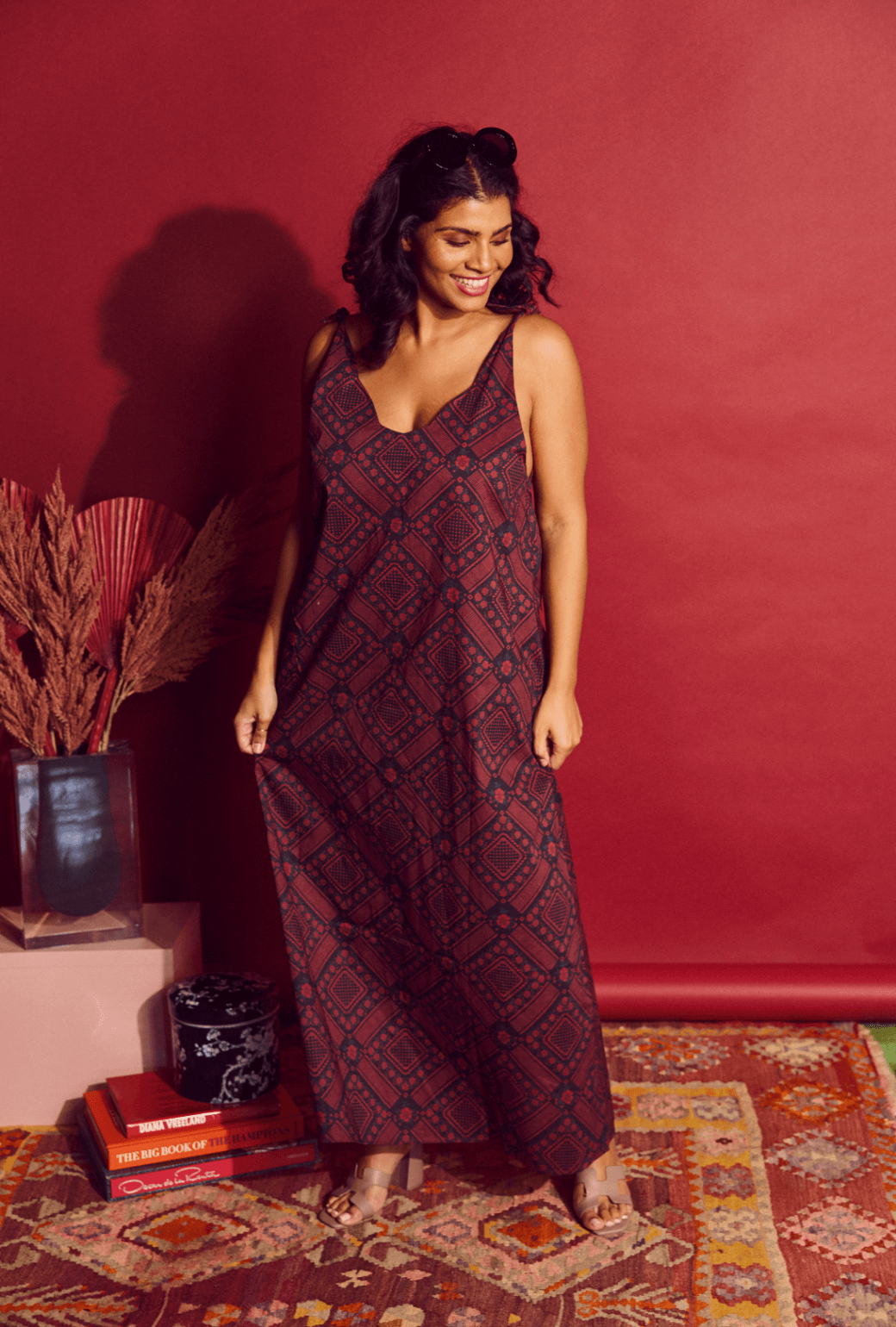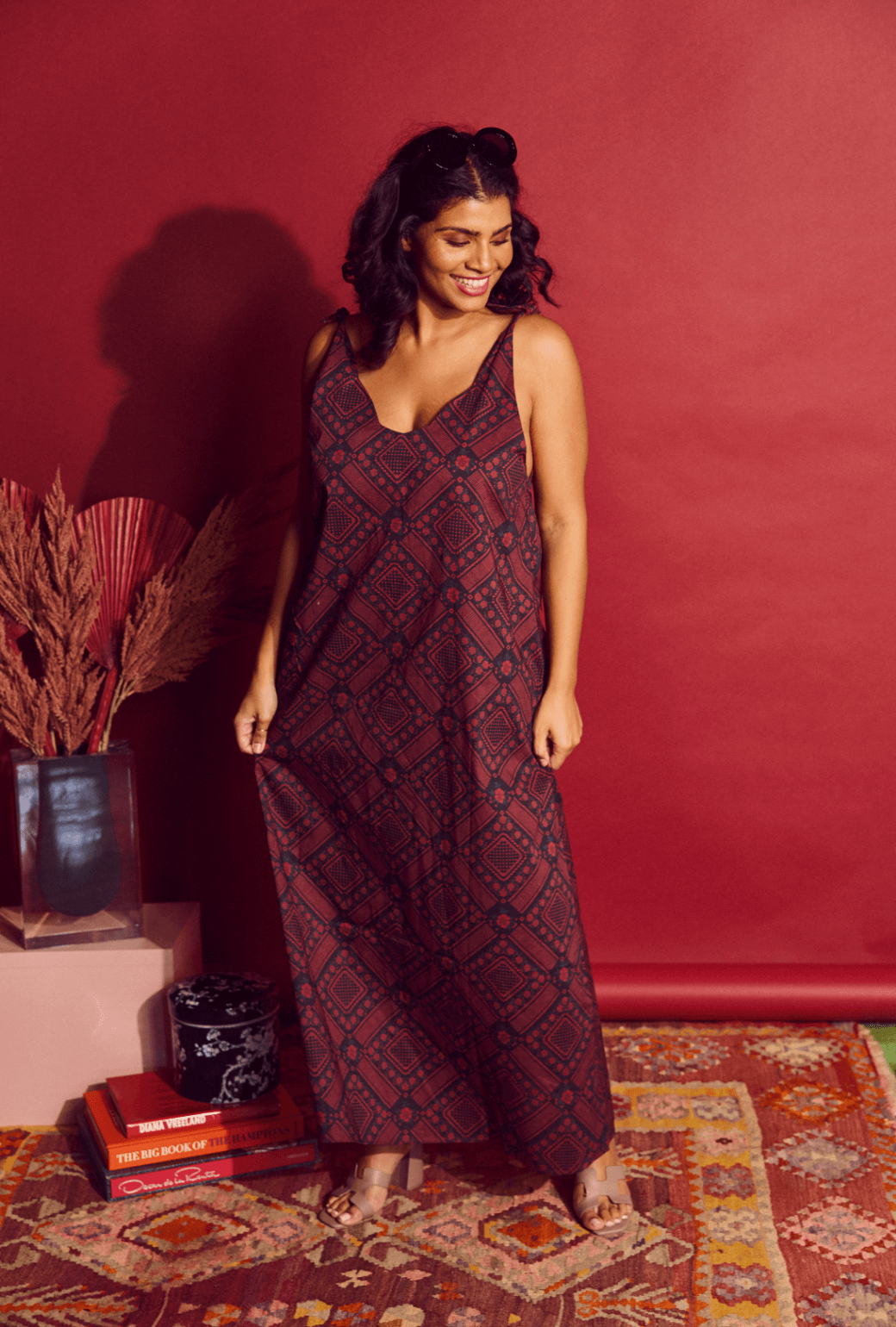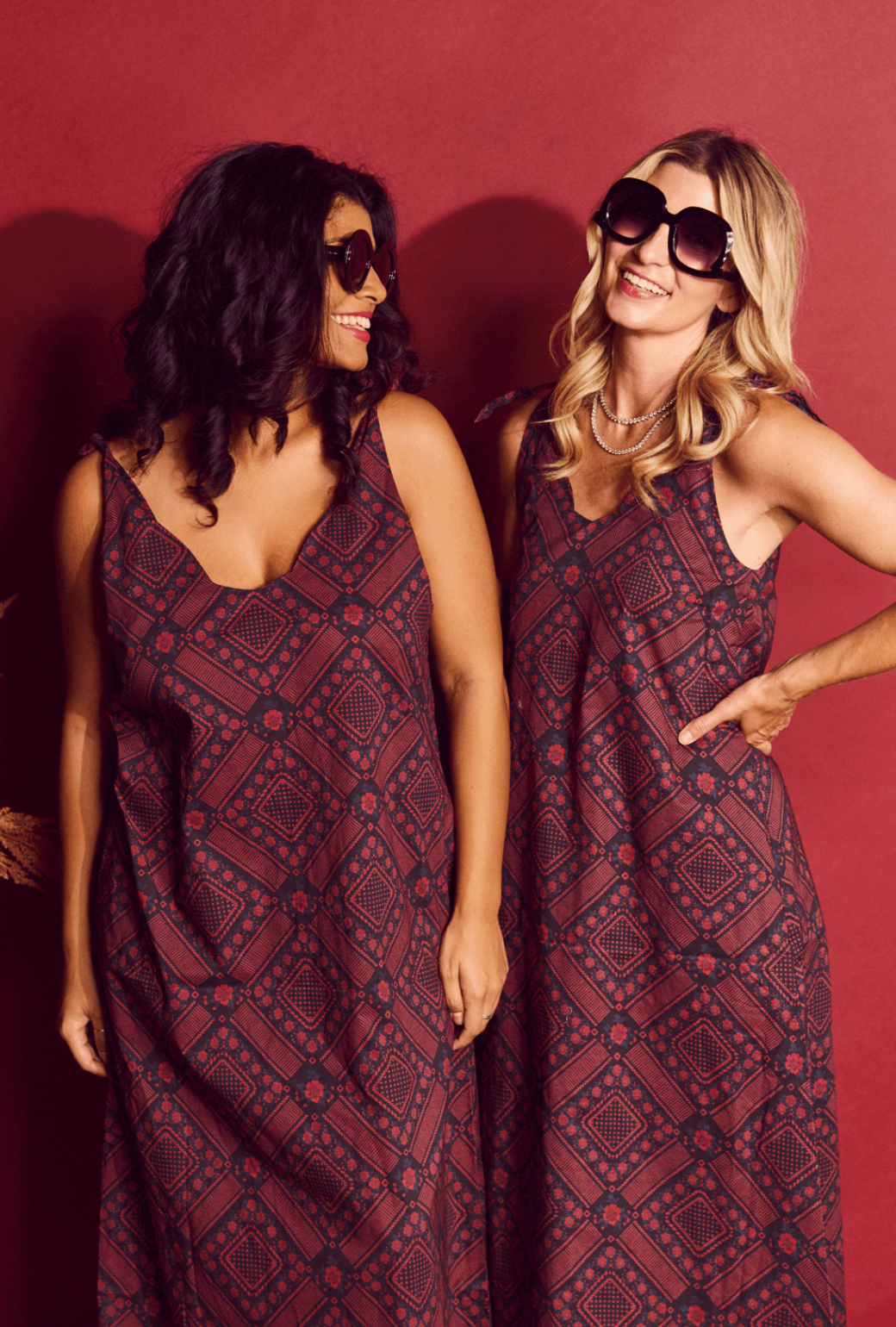 Tie Tank Dress
$168
Day dresses are our secret weapon to getting out the the door quickly while looking far more polished than time allows! This fresh take on our tie top tank as a DRESS is ideal for fall days that still feel like summer. Add our Denim Indigo Hearts Jacket when temps final cool off or layer the dress over our Long Sleeve Mod Top to transform the dress into a long sleeve version of itself.
Why We Love It
Adjustable Straps
Pockets!
Washable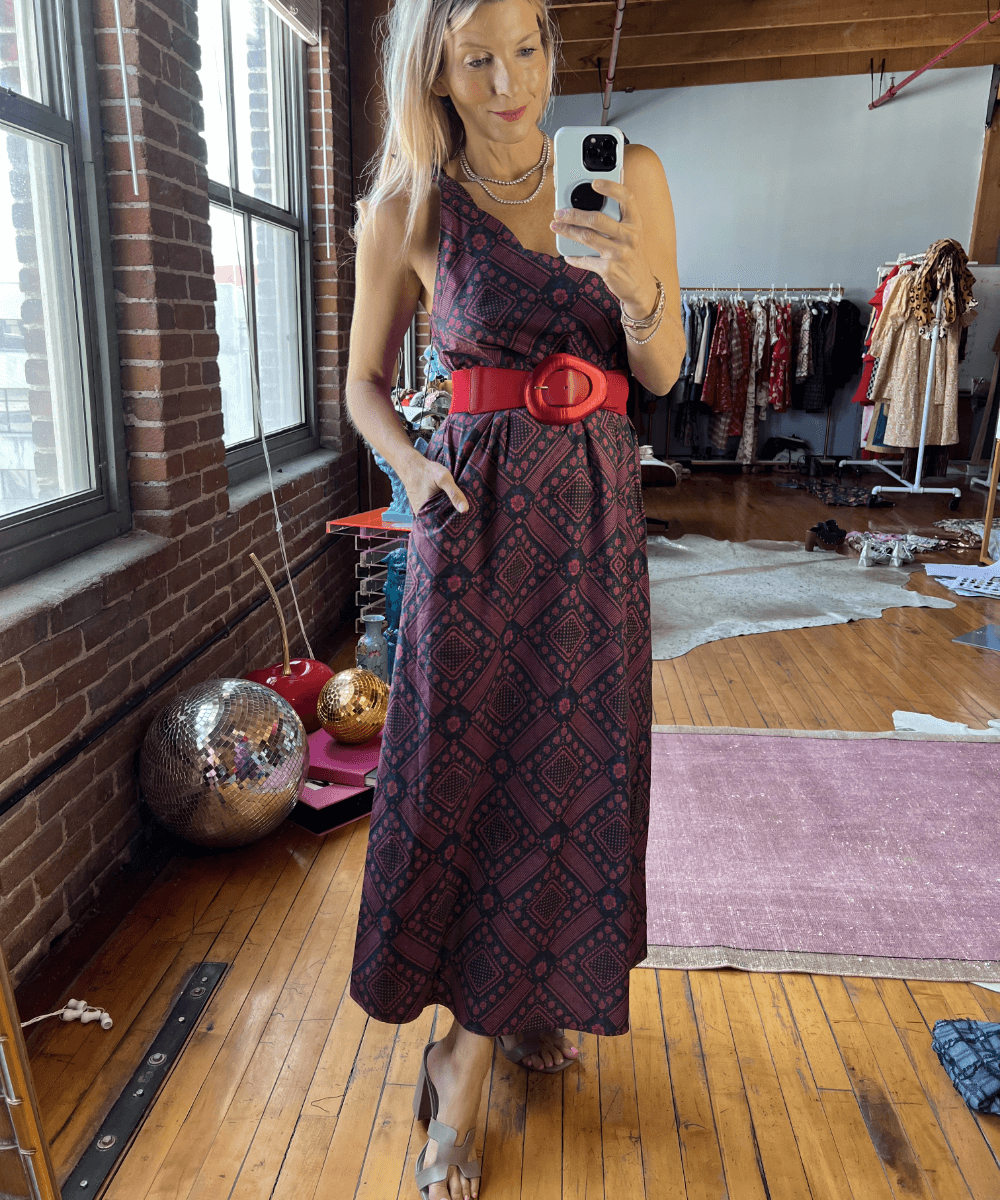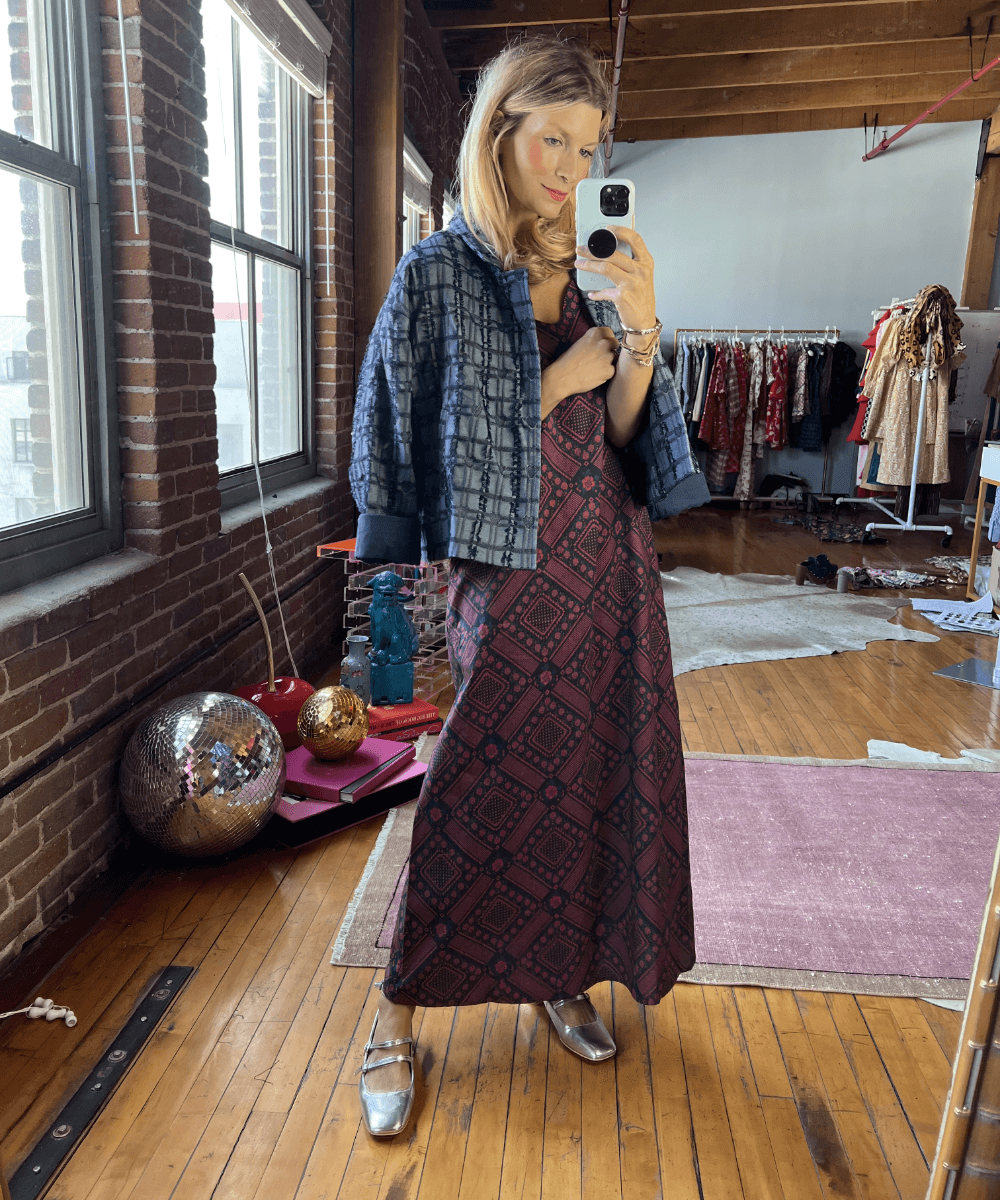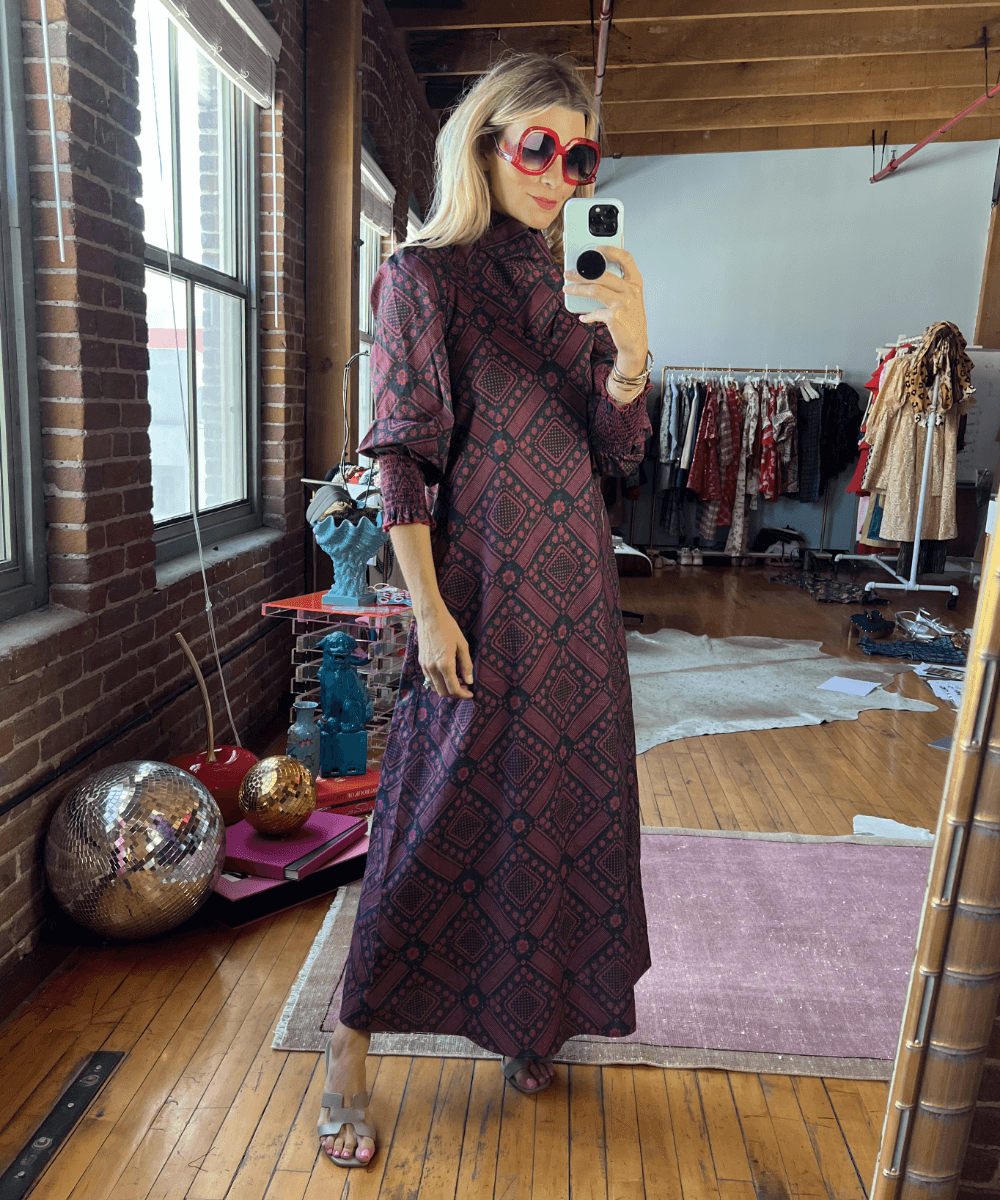 Styles for Days
Simply throw on our metallic red belt to cinch in the waist.
Paired with our indigo heart cropped blazer for when temps drop.
We love a layered look! Throw our long sleeve mod top in the indigo floral print to add a sleeve.