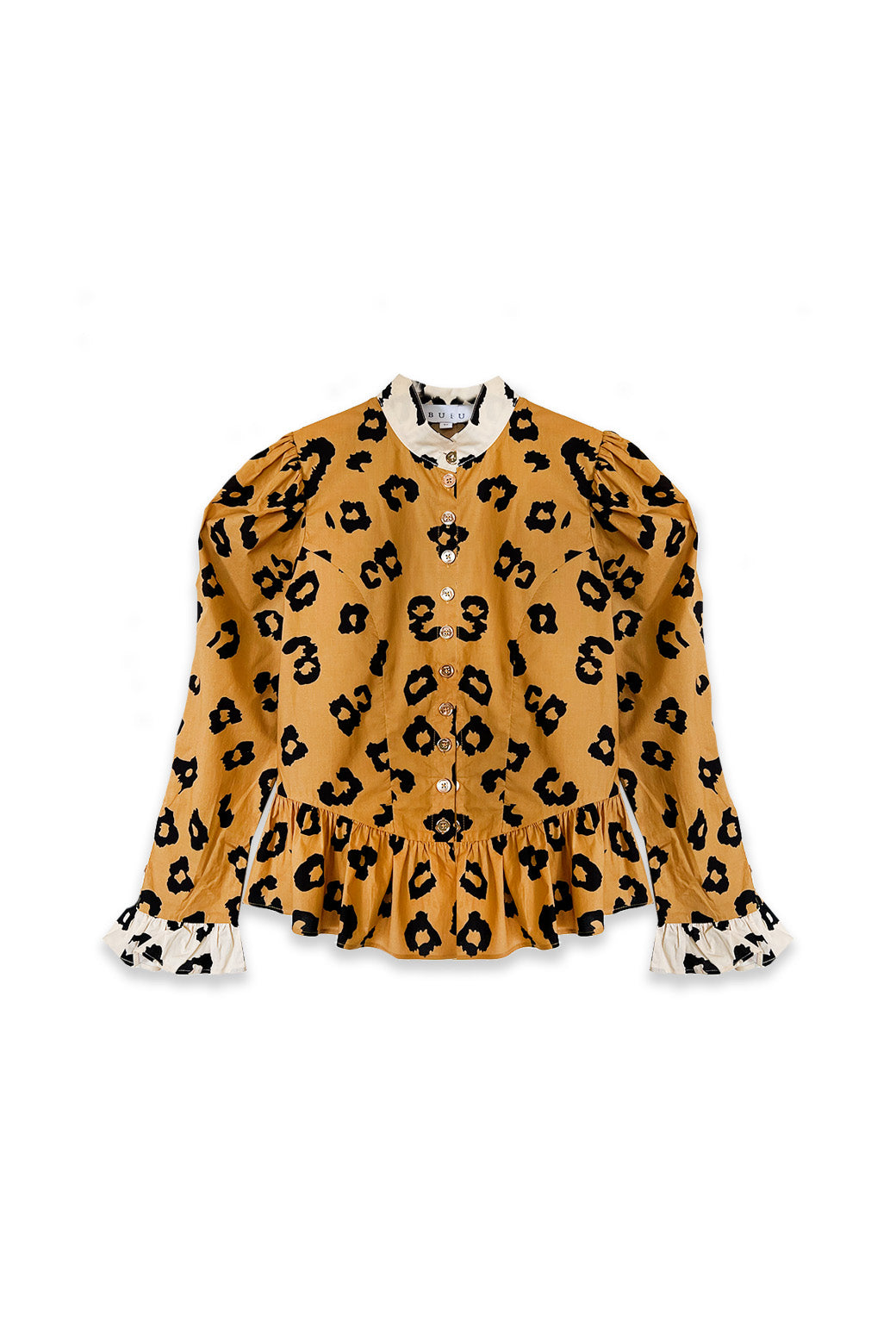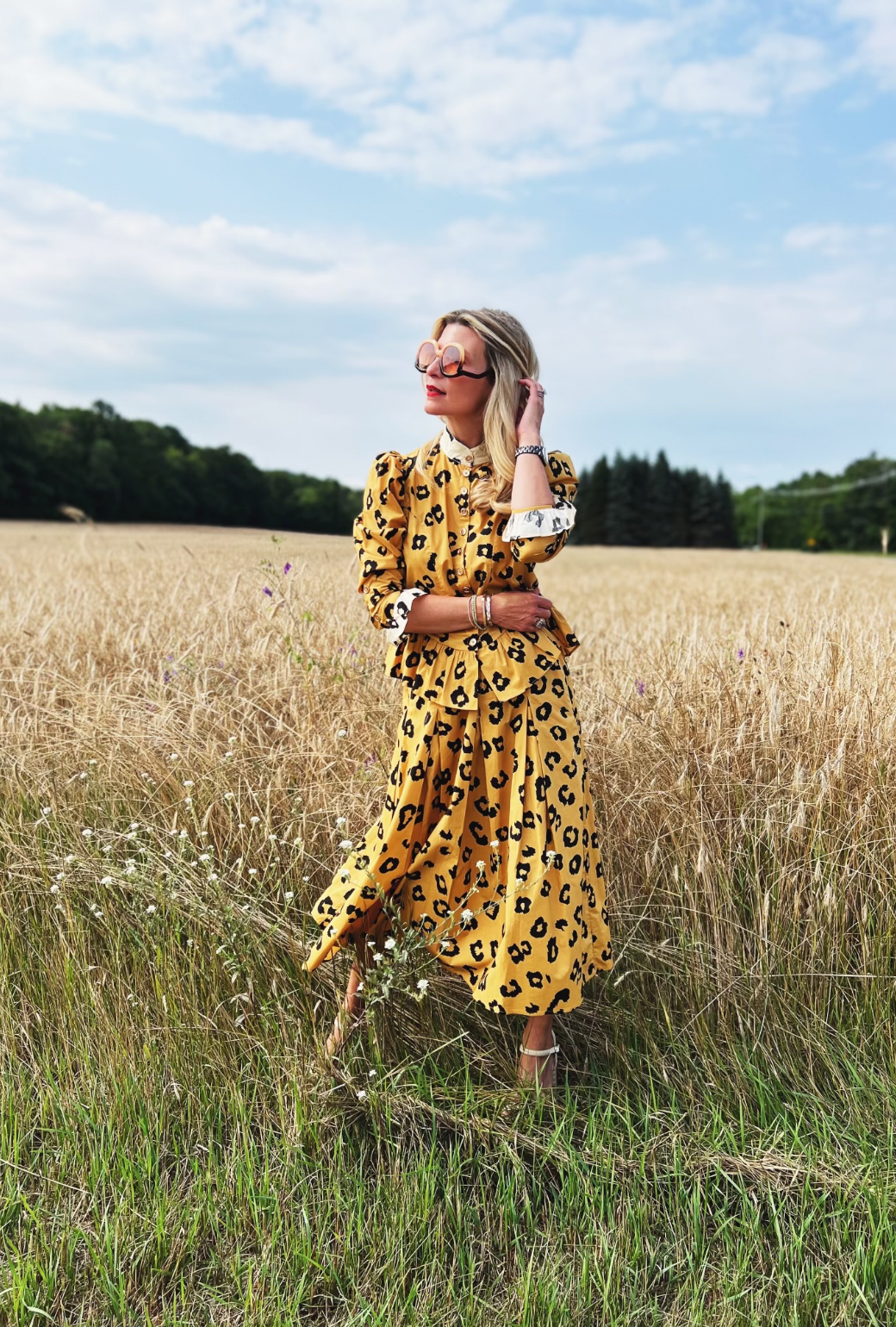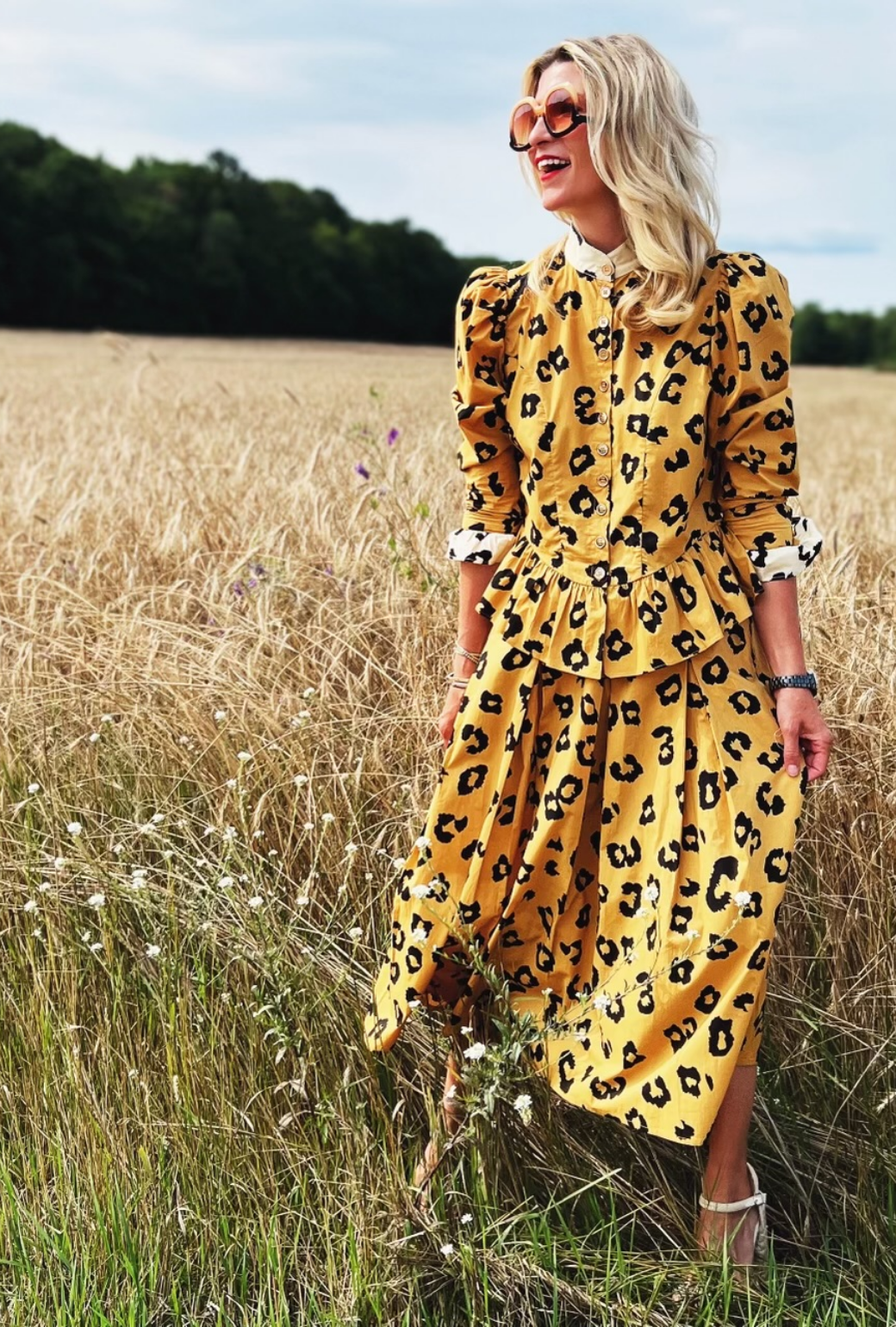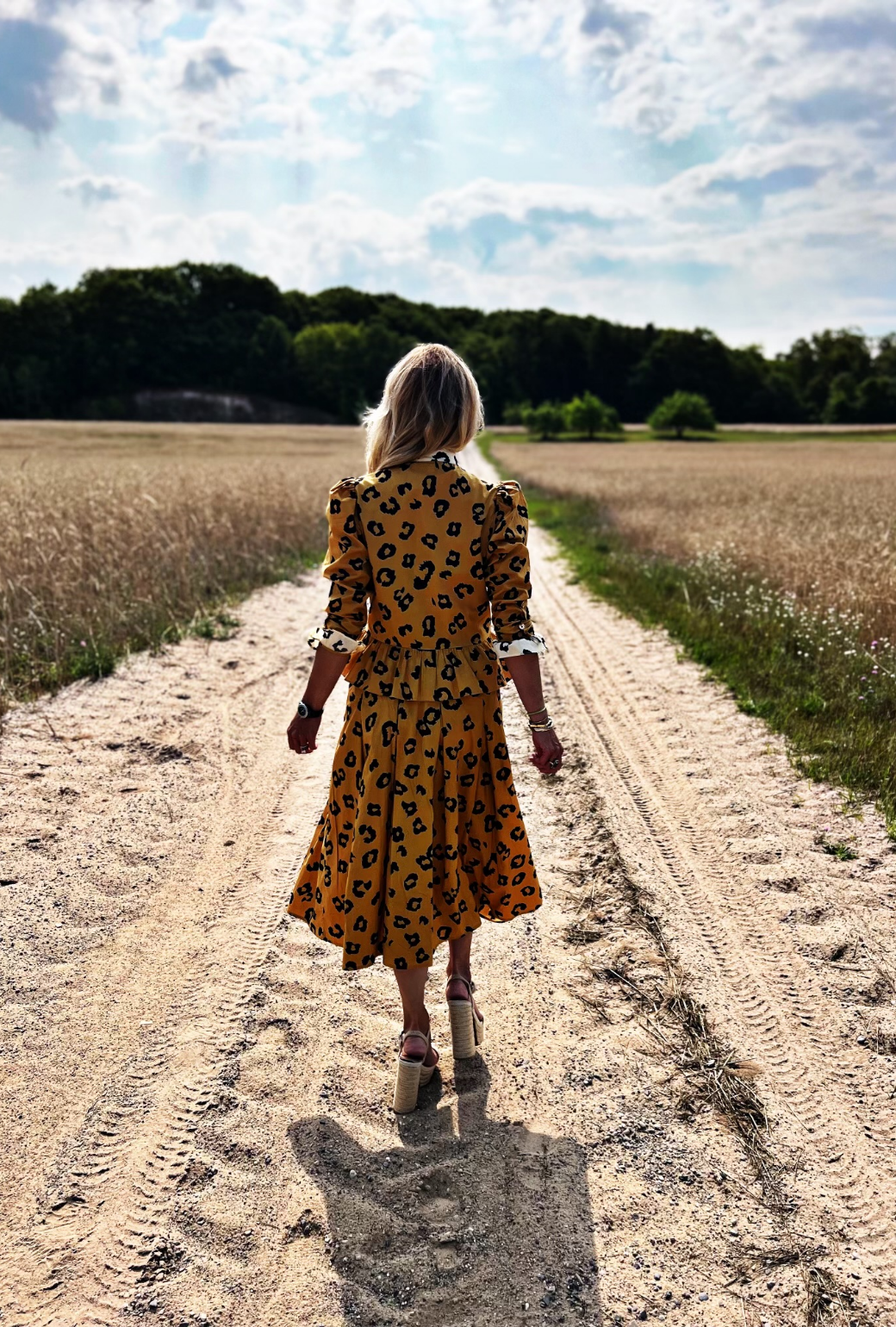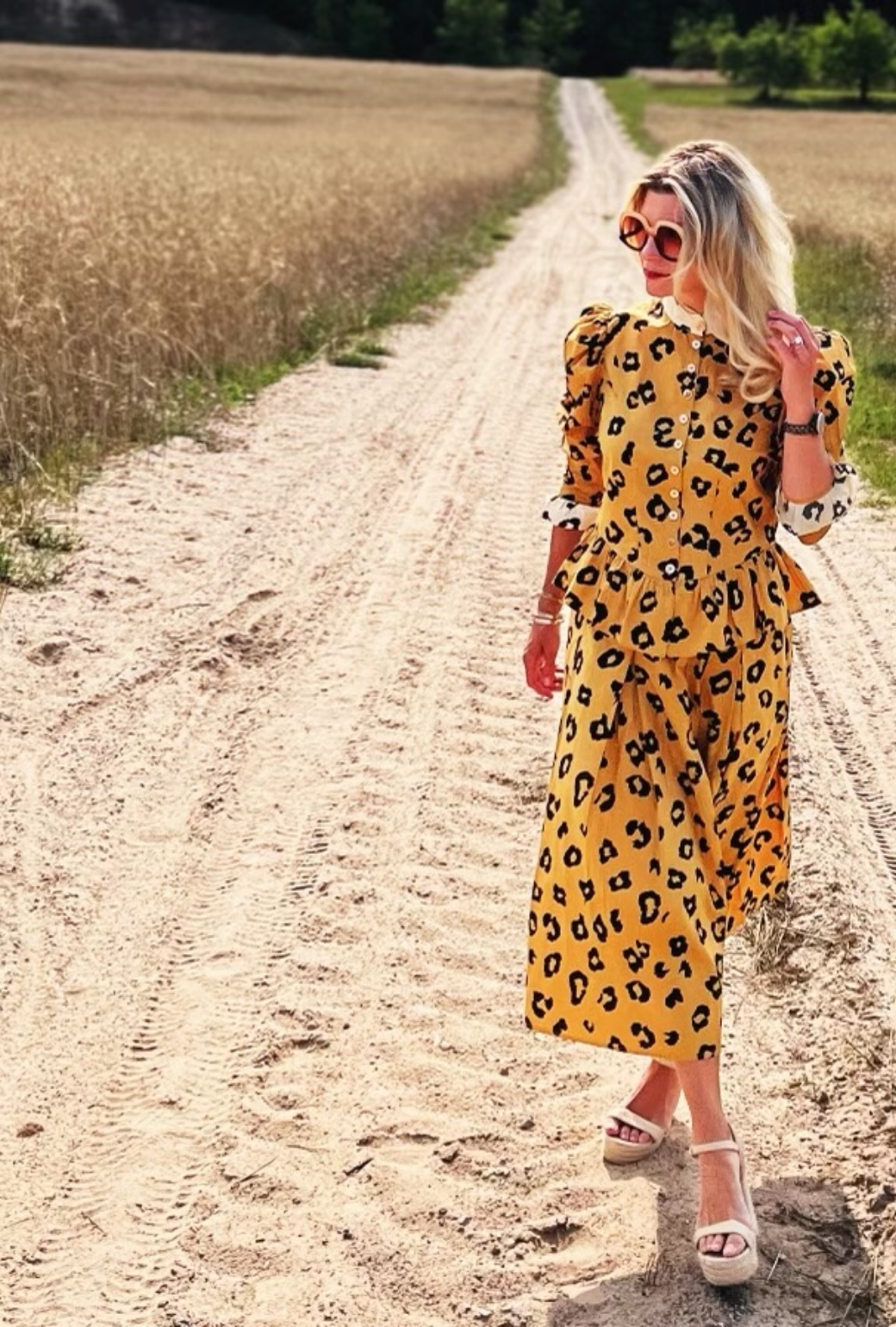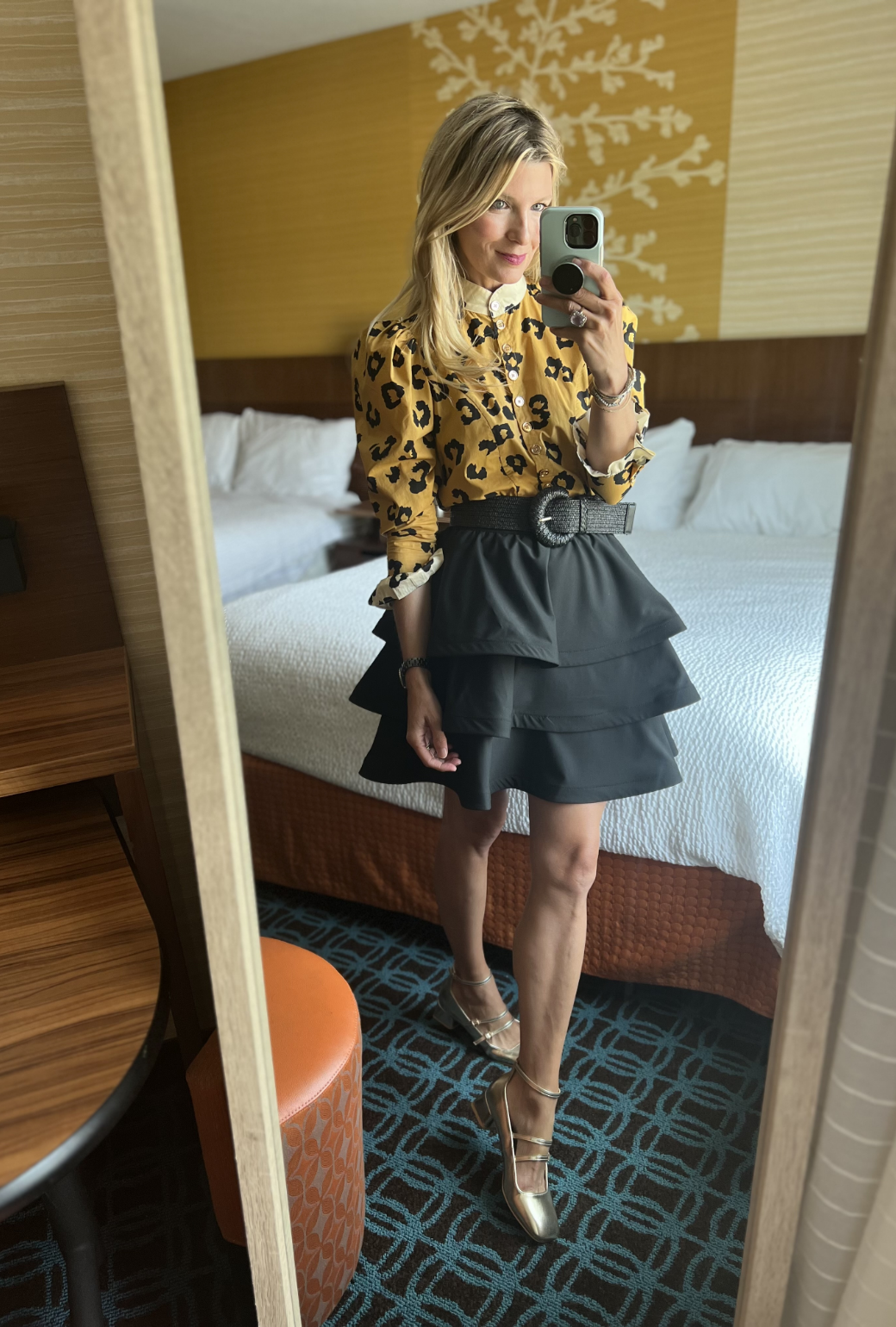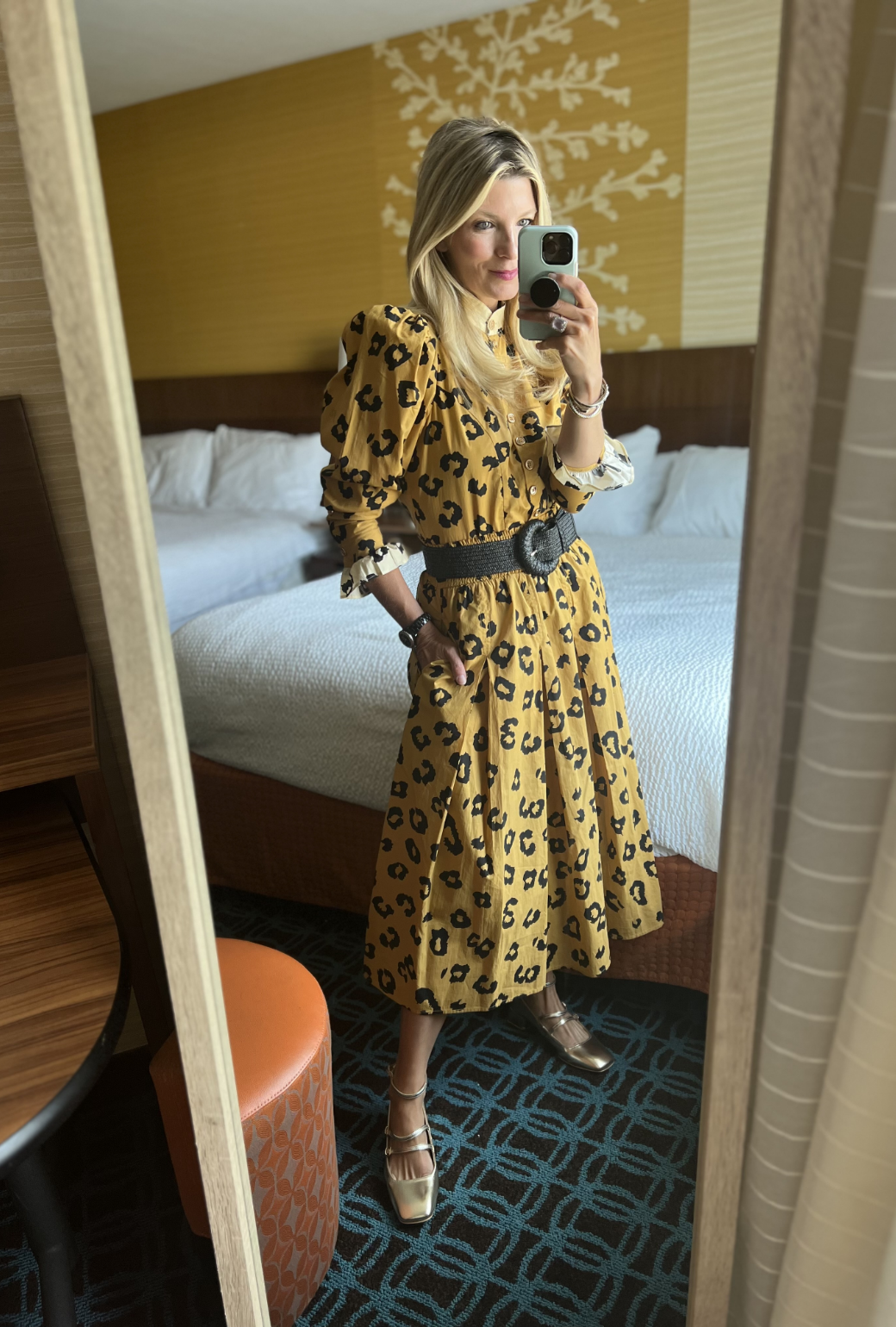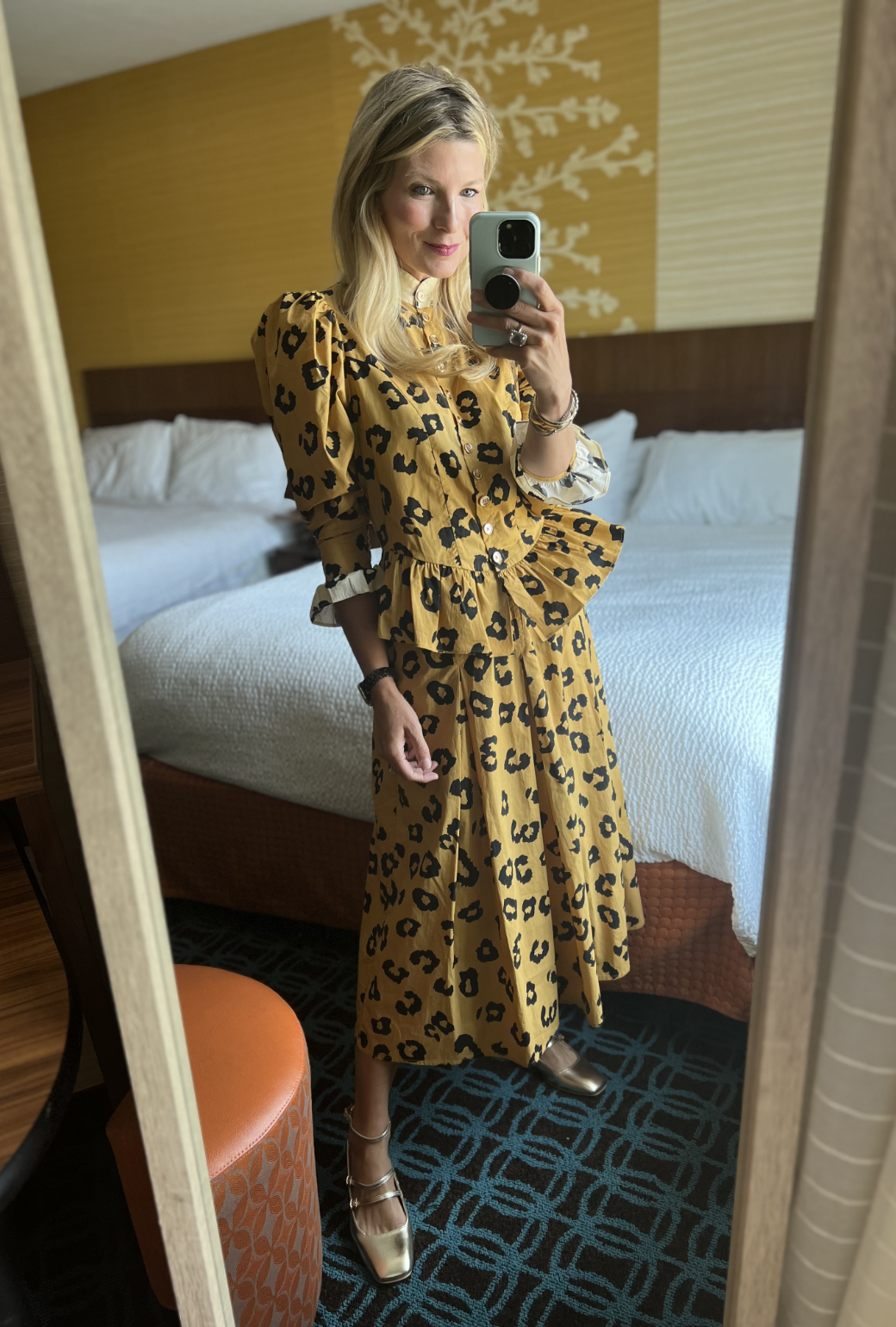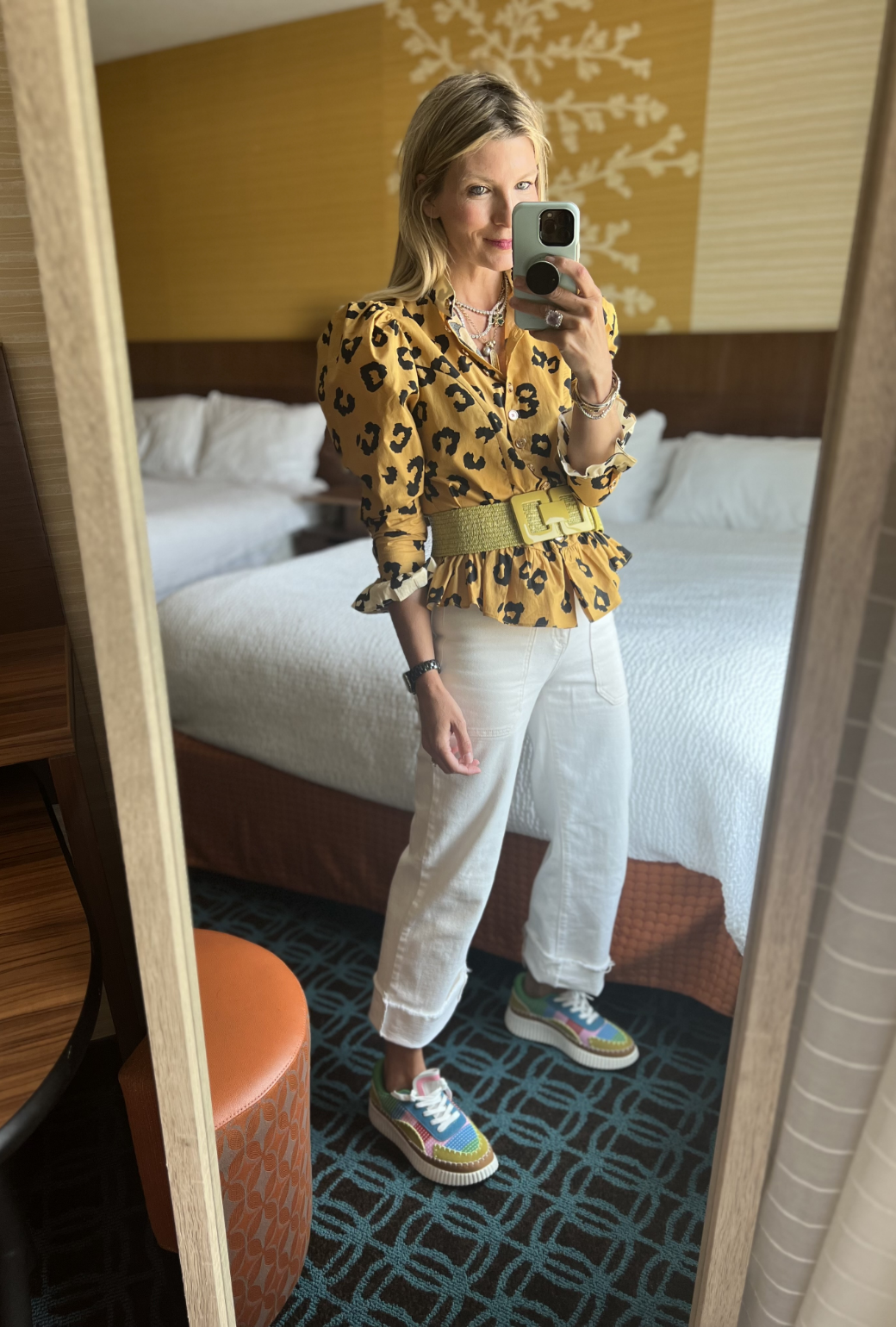 Peplum Puff Sleeve Button Down
$128
Modeled after a vintage classic, owned by Morgan's mother, we love the nostalgia and retro vibe of this Peplum Puff Sleeve Button Down. In an abstract cheetah pattern, we love this top for warm weather with white denim and sandals just as much as we love it for cooler days with its matching skirt, your favorite riding boots and chunky sweater. 
Peplum Puff Sleeve Button Down
$128
Peplum Puff Sleeve Button Down
Why We Love It
Washable
Functional Buttons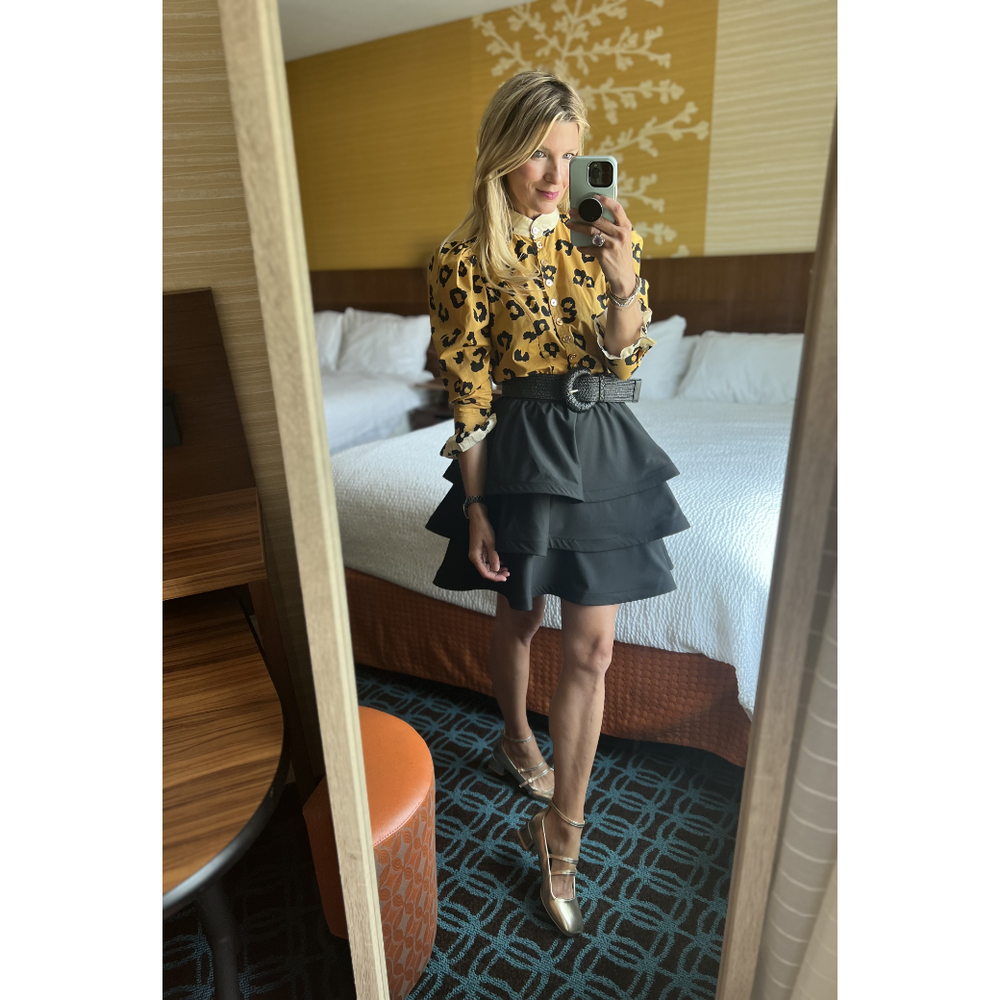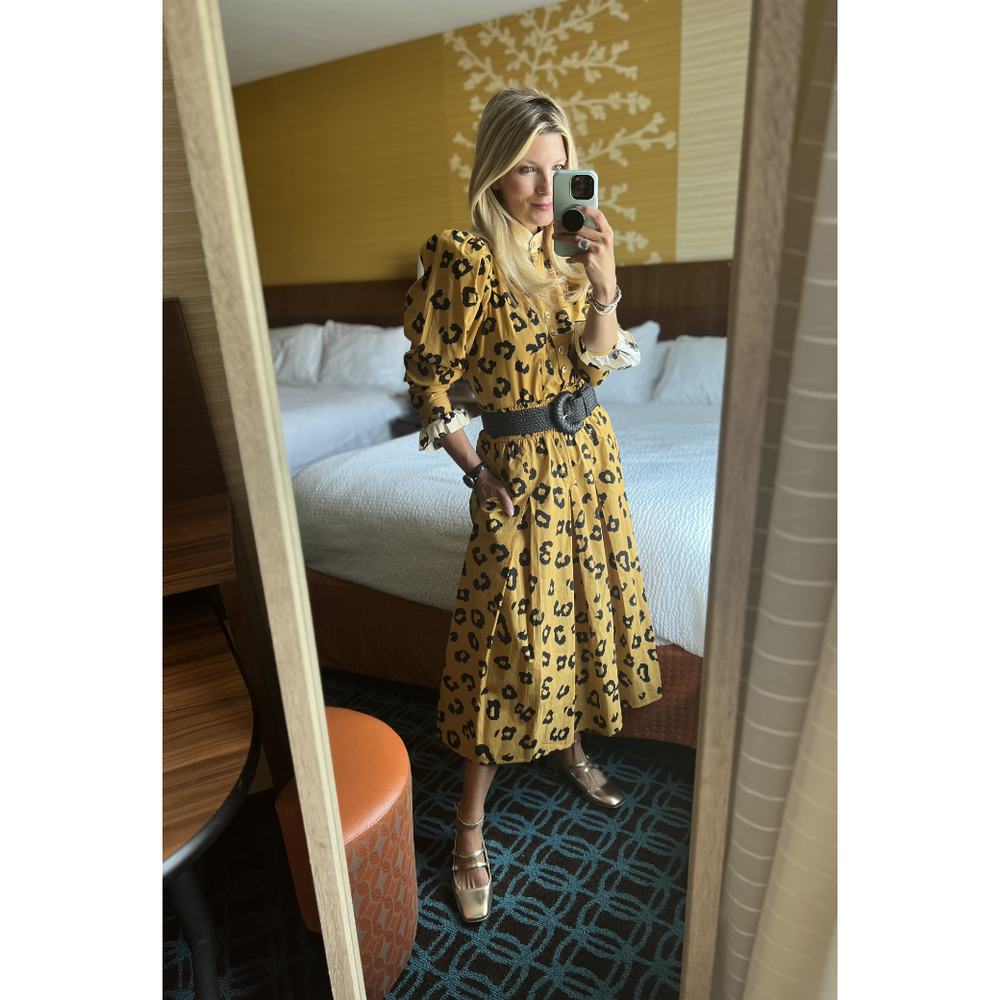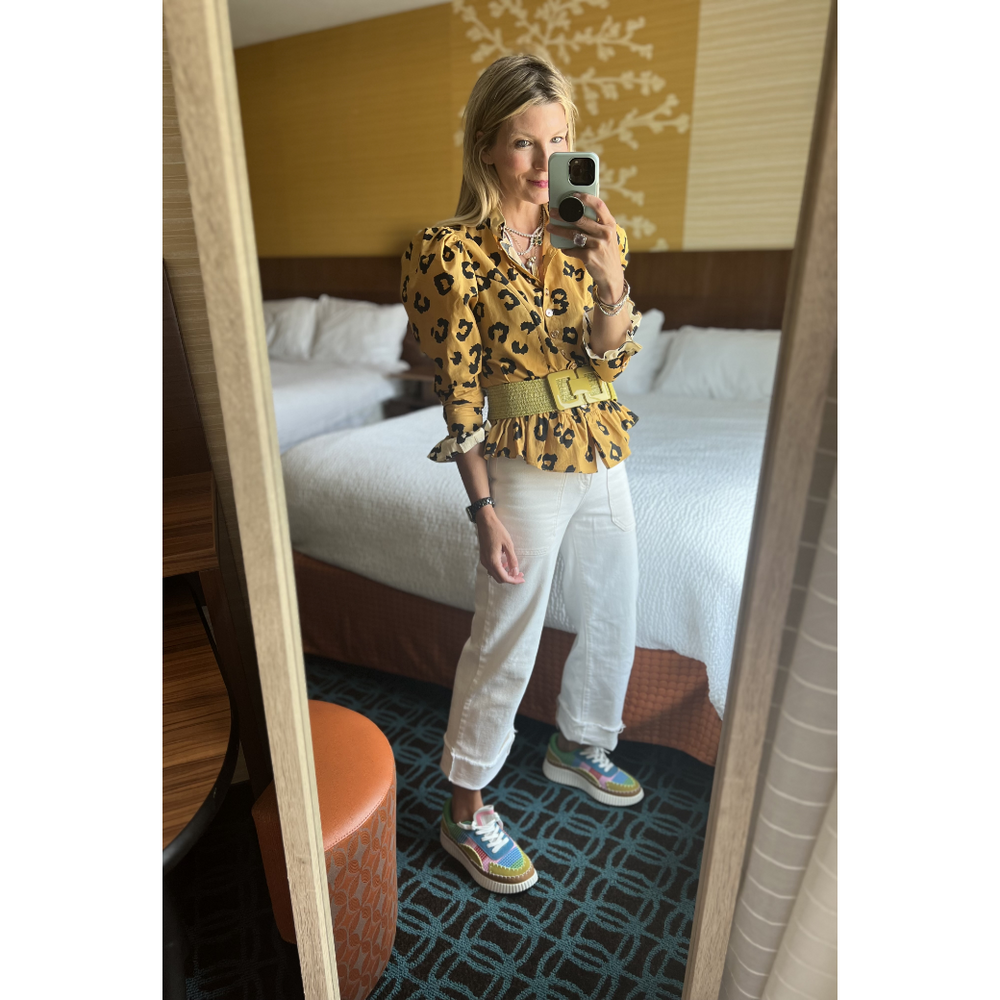 Styles for Days
Our peplum cheetah top is so cute paired with our mini Teagan. Tucked in and belted makes it very flattering.
Tucked in, belted and paired with our smocked waisted midi cheetah skirt makes it look like a dress.
Easily styled with our high rise sailor jeans. Add our chartreuse belt and patchwork color sneakers and you're ready to go!