Trish + Ari Style BWL Mama Maxi Dress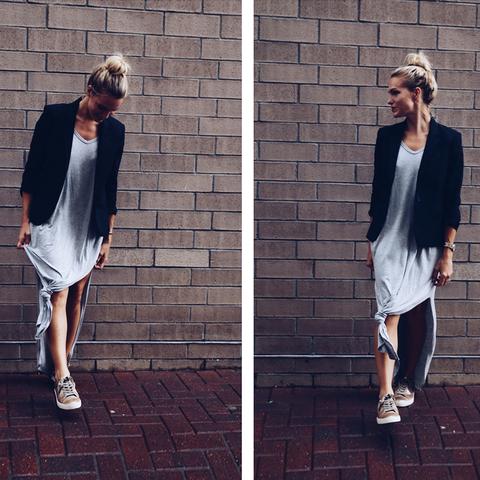 The B  U  R  U white label Mama Maxi Dress is a must have for all moms.
If you're looking for a fresh way to style this customer-fave, then be sure to check out Trish + Ari's blog!
Trish keeps the look casual with metallic sneakers, but layering a black blazer adds sophistication. This is an A+ look, mama!

View and shop the entire look on Trish + Ari >