The Non-Newlywed Game with BURU's Founders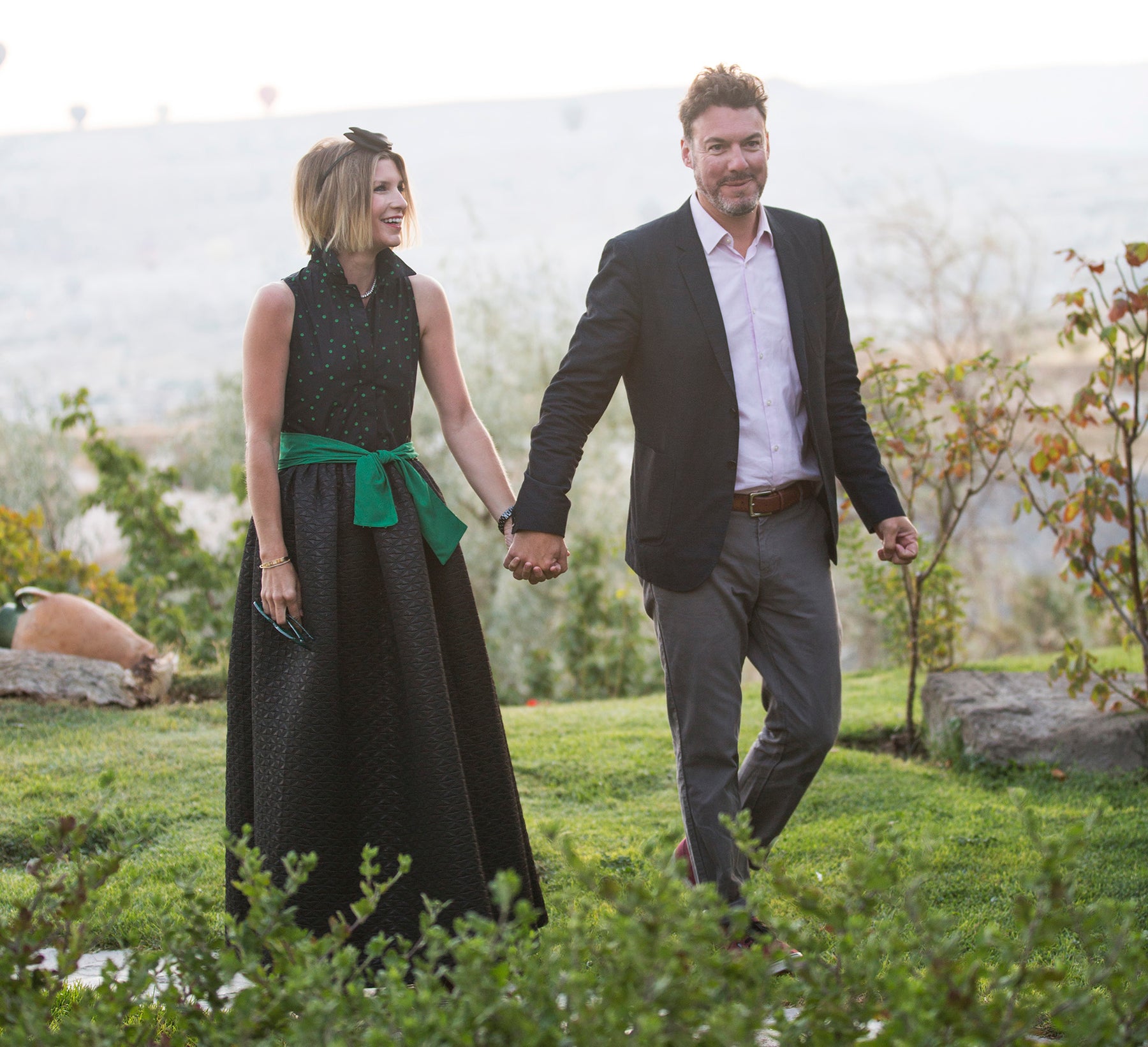 10 years together | 5 years in business
BURU's co-founders, Morgan and Brett Hutchinson are partners in every way. 
This Valentine's Day, we thought it would be fun to put their love to the "game show" test. Enjoy a quick round of the Non-Newlywed Game with our BURU love birds below.
Morgan: 2009—on the streets of NYC, standing outside a taxi just as it started to rain. It was pure magic.
Brett:  The corner of Broadway and 77th on the Upper West Side of Manhattan.
Brett: Wow. I think I might want to marry this girl.
Morgan: Oh man. I'm in serious trouble. :)
Morgan: I can't really think of a bad date—we tend to make the best out of the worst!
Brett: I would rather have a terrible date with Morgan than do anything else in this world—so really, we can never have a bad one.
Brett: Cocktails at the Carlyle.
Morgan: Yankees day game followed by drinks and mini burgers at Bemelmans Bar at the Carlyle Hotel in NYC.
Morgan: An Aston Martin.
Brett: A custom Ashley Longshore painting.
Brett: I walked into a crowded bar—Bemelmans. It was standing room only. She was sitting at the bar, as far from the entrance as possible, yet I noticed her immediately. All of a sudden, we were the only two people in the room.
Morgan: I thought he was funny, charming, handsome and everything I didn't know I needed in my life.
Morgan: "Oh, and by the way..."
Brett: "I made the executive decision to..."
Brett: Perfect (in her own way). Just like the afternoon and evening. 
Morgan: Helpful. He's always up and at 'em to make the coffee, give morning kisses, tend to the kids or deal with any emergency customer service issue happening on the East Coast as our team in not in the office yet...
Morgan: That would be, Brett. I like numbers, but budgets are not my friend.
Brett: Me—but she spends better than I do ;)
Brett: A first edition, signed copy of I Love You. I Love You. I Love You. by Ludwig Bemelmans with a hand drawn illustration inside.
Morgan: A very special watch—it's still the first piece of jewelry I put on every morning.
Morgan: Friends from College
Brett: New—Friends from College. Classic—Golden Girls.  
Brett: Our collection of photo books.
Morgan: Whichever piece of art was safest to grab on the way out the door!