The New Look Shirtdress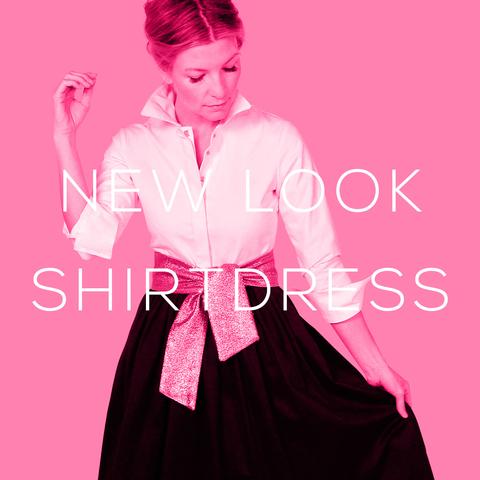 This silhouette, made famous by Christian Dior himself, was dubbed the New Look in 1947 by Editor-in-Chief of Harper's Bazaar, Carmel Snow. It was a new chapter in the history of fashion, and its popularity lasted for a solid decade.
This was the look of my grandmothers "new mom" life. She cared for her children, prepared meals and attended church in shapely frocks inspired by Mr. Dior.
It's not a look for everyone, but it is no doubt an inspired one—one that inspired the direction of the Pink Label. I wanted to bring back a sense of nostalgia with the sensibility of modern living and motherhood.
Our version of the New Look Shirtdress mirrors the classic shape with surprisingly washable textiles. We replaced traditional buttons with snap closures for easy access to nurse if needed, added pockets (big enough to hold the iPhone+) and perfected to waistline to look as good with or without a belt to suit your style.
For minimalist mamas—may I suggest the classic Black & White Poplin sans sash. And for those of you with a flare for the dramatic—perhaps the Seaglass with a metallic brocade skirt. If sleeves feel fussy to you, then go without. The dress is available both ways.
click any image to shop