The Illusion Coat Dress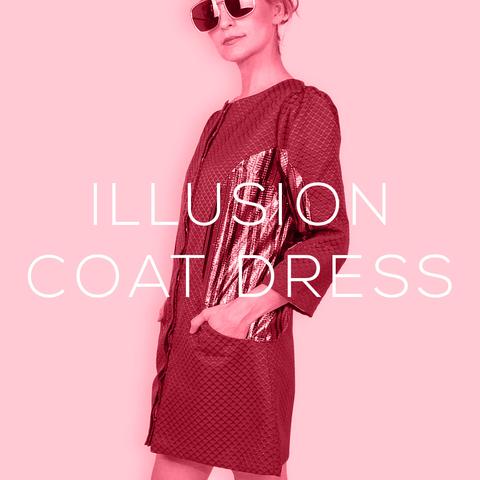 There is a reason we named it The Illusion—in fact there are many. For starters, the circular insets create the illusion of an hourglass silhouette. Secondly, thrown over a dirty t-shirt or pajama top, it will create the illusion that you are one put together mama.
During the design process, it was clear that the lining should not be overlooked. When worn open as a coat, it plays a big role in the look of the garment. It dawned on me that if we made a few tweaks, we could actually create a reversible garment—and so we did.
The main side of The Illusion can be worn as both dress and coat, while the flip side is best worn as a jacket only, but regardless, this number is going to do double duty for you , mama.
Wear it as a dress (in the mini or knee length version) with heels or boots for an on-duty look or throw it over a t-shirt and jeans to make a sick statement running around town doing errands.