12 Days of Quarantine: Day Two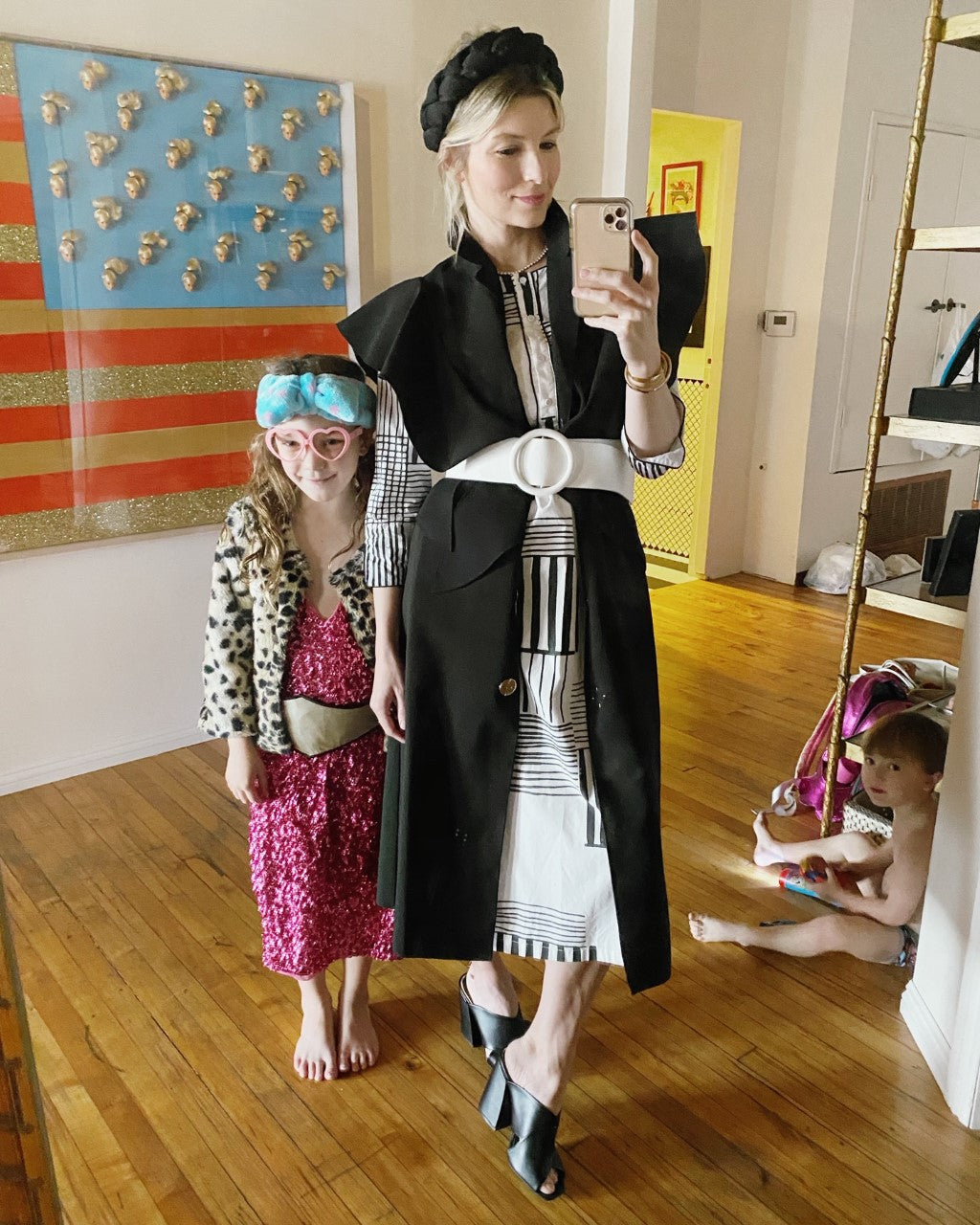 Well, you did it! You survived day one. How did it go, Mama? I hope it wasn't a disaster, because... guess what! We are just getting started. 
Welcome to day two! 
A Lesson for the Kids:
How about some reading and writing time today? Get those creative juices flowing! Parents are highly encouraged to jump into this game, too. It's for the whole family!
What you'll need:
Paper
Pencils and crayons 
Container (hat, empty coffee can, etc.)
How to play: On small slips of paper, write out prompts. Make them silly! Have your kiddos each draw one out without looking and then set a timer (you can decide how long to keep them writing). They have that long to write a story based on that prompt. When time is up, swap stories. Once everybody has a story, it's time to read them out loud! 
More ideas for reading and writing: write plays and act them out, let the kids pick books to check out electronically from your local library, create illustrations based on a favorite book! 
Looks for Mom:
All looks featured in our 12 days of quarantine will be marked down up to 50% off regular price for 48 hours. Click any link or image to shop!
Studies show that getting dressed in the morning, regardless of your plans for the day, improves productivity. I know it's tempting to stay in pajamas all day when you're stuck at home, but go for something like this instead!
Raffi Ruffle Vest Dress - Black
Balancing books on your head is optional. Getting this dress is not. You'll thank me later! 
Are you so bored you're thinking about recreating classing 80s ads to share on social media? Well! We've got the belt for you! 
A pair of trusty sandals: the quickest throw on and go shoes around! Important when chasing the kiddos around all day long. 

Retro Mom Shades - Black Matte
It's bound to happen: everyone in the house is going stir crazy and the fresh air is screaming for you. That's okay! Go outside! Take the whole family on a walk to let off some steam, but don't forget the sunnies! 
The coziest top there ever was. Perfect for quarantine reading after the kids are in bed. We know you've got a stack of books waiting to be cracked open. And hopefully a bottle of wine, too. 
Teaching a toddler the 20-second rule to handwashing can get a little messy. Expect splashing to occur. Throw these leggings on and watch the water roll right off! It's the perfect time to break them out, Mama. 
This is me giving you permission to buy new shoes to deep clean the house in. You're welcome! 
Add some spunk to your quarantine with a pop of snakeskin. 
For the serial hide-and-seek cheater. The one who just can't seem to count and close their eyes at the same time. Just kidding! This is for you, Mama. Tie that hair back and roll around on the floor with the kids. One day, you're going to look back at this time and wish for it back. Maybe.