Tastemaker: Samantha Wennerstrom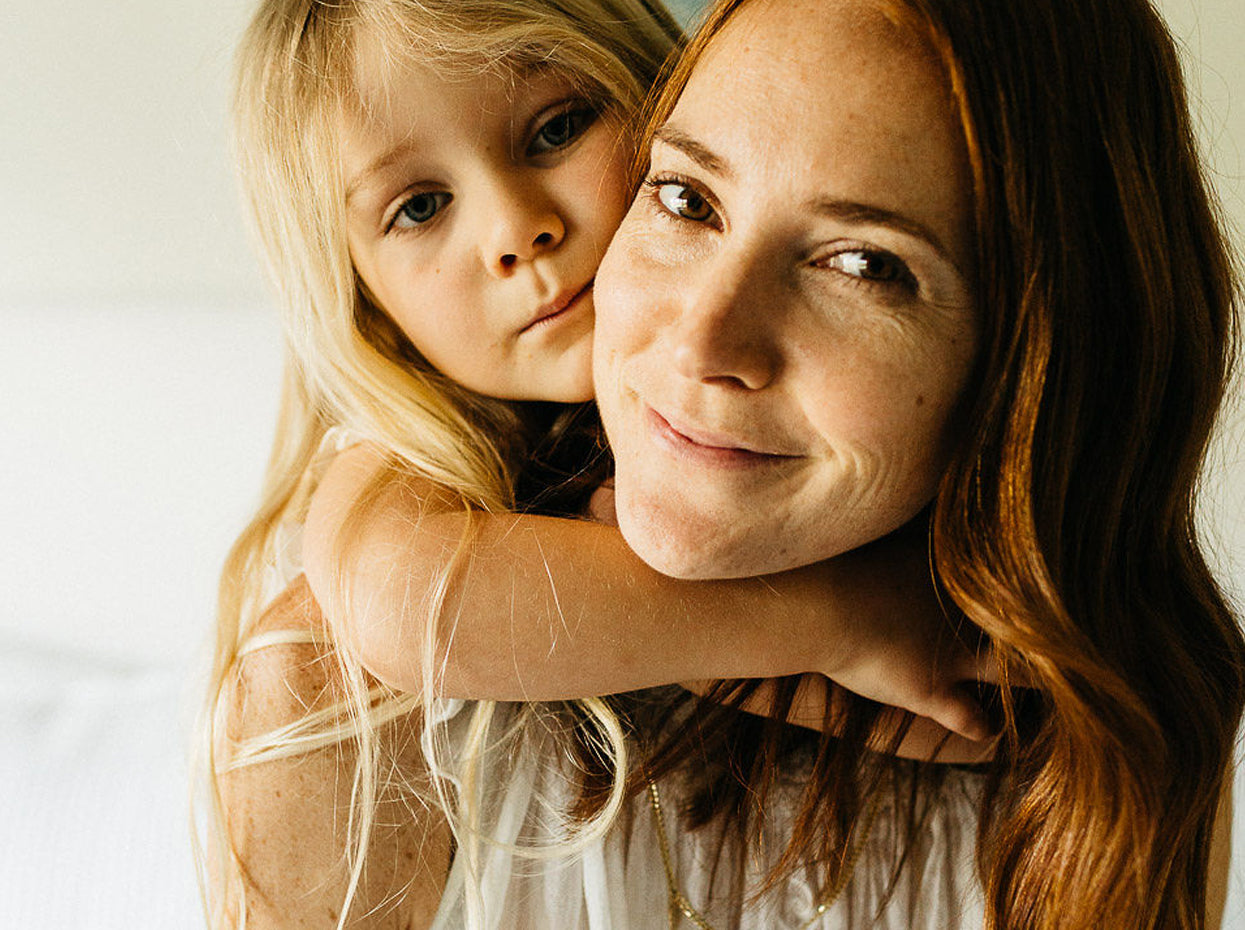 I'm Samantha Wennerstrom, founder of the lifestyle blog called Could I Have That? I started my blog as a creative outlet in 2009 while working at a local magazine in Santa Barbara. What started out as a hobby blossomed into a full time career working with brands like Ralph Lauren, Stella McCartney, Shopbop and more. And then, I had my daughter Elin in 2014 which changed everything in the best possible way.  Here are may undert bleh. xx
What do you love most about being a mom? 
The overwhelming love I feel for my daughter and how even on the worst days she can make me smile and feel incredibly lucky.
How has motherhood changed you?
Motherhood completely changed my priorities. I used to travel a ton and it definitely grounded me in a sense. Elin is actually a great traveler and we've already taken some big trips with her but I hate leaving her (I'm terrible at it!) so I've become much more selective with the jobs I take which require a bit of travel.
Tell us about your mini squad
I have a daughter, Elin, who is 4 years old.
Did you breastfeed? If so, how did it affect your wardrobe choices?
Yes I did for 15 months. I filled my wardrobe with button down oxfords and in the beginning (when you're having to do it more often) I invested a few pieces that made it a bit easier, secret zippers and what not.
Has your personal style changed since becoming a mom?
It hasn't changed my style much other than becoming more of a sneaker addict that I was before.
 
What are your must-have BURU pieces? How do they work with your mommy lifestyle?
I loved this coat because you can wear it so many different ways. I love it paired with dark jeans and boots with the coat slightly open.
other favorites:
Tell us about your company. What's its story or history?
I founded Could I Have That? In 2009 as a creative outlet (pre Instagram and Pinterest) and it grew organically from there. I went full time in 2013.
What is your favorite aspect about running your own business
Having full control over my creative process and being my own boss.
What is your least favorite?
On the flip side, that working side of your brain never really shuts off. I keep a running list of ideas that pop up on my phone because I'm always thinking about work.
What does a typical day look like for you?

 
I get Elin fed, dressed and ready for school. After that I'll usually dive into my work and break for lunch with a friend or a yoga class. In the afternoons I'll shoot with Todd my husband or a photographer. But honestly, every day is different and we don't have a nanny so if Elin is sick, I'll be the one who takes care of her.
We would love to hear more about your home base?
I live in Santa Barbara, California. We have so many great kid friendly places but our favorites are Padaro Beach Grill, Moxi Museum, Santa Barbara Zoo, Natural History Museum and The Sea Center.
What does Motherly mean to You?
Being nurturing!
In one word how would you describe yourself in all the roles you play?
Mother: loving
Wife: spontaneous
Business owner: curious
Friend: honest
Can you share one of your favorite mommy moments?
When Elin was about 18 months old we took her to Napa for a little getaway. We were at one of the nicer restaurants in Calistoga when she had a bit of a blow out. I was in the bathroom trying to change her (obviously there wasn't a changing table) and somehow my white pants got a little skid mark. I wasn't going to leave my glass of wine so I pretended it was chocolate. 
What is the one thing you wish you would have known before becoming a mom?

 
How hard the juggle of a career and motherhood really is.
Words to live by:
"It doesn't matter" - Bill Murray.
It helps me take a step back and look at the bigger picture.