Splurge VS Steal: Valentine's Edit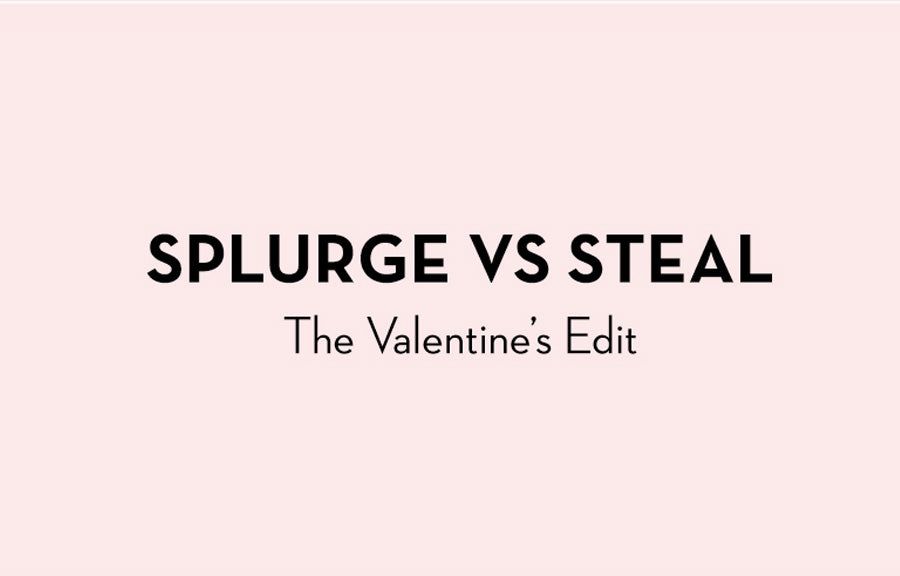 Between the cost of childcare, extracurricular activities for said children, braces, organic food, Disney World and everything else that we need and want our babies to have—a fab find that doesn't break the bank is just what a mama needs.
We rounded up our favorite SPLURGE vs STEALS so you can look like a rockstar mom this Valentine's Day without dipping into the college fund.
Gucci's Double-breasted Wool Coat vs. BURU's 

Swing Coat Knee Length - Hot Pink Wool




$

4,200.00 - $365 = you save $3,835 
[click any link to shop]
Battle the unpredictability of Mother Nature in February in style with our famous swing coat, now in pink wool! We love the bold nature of this coat almost as much as we love the functionality and affordability. Handmade in our Los Angeles office, this coat brings the "WOW" factor to any outfit, all without breaking the bank. 
ROTATE Birger Christensen's Belted Fil Coupé Chiffon Midi Dress vs. BURU's Betty Boop Dress
$340 - $74 = you save $266
Cupid's arrow hit the target with this one and we instantly fell in love––with the fit, with the colors, and especially with the price tag. The smocked top adds comfort without forfeiting the glam, and the length is perfect for those questionable February temperatures.
Salvatore Ferragamo's Pleated Leather Midi Skirt vs. BURU's

Val Vegan Leather Skirt


$4,900 - $128 = you save $4,772
Valentine's Day with an edge. Enter the pleated (vegan!) leather skirt. We love the adjustable waist on this one, perfect for accommodating a changing waistline––whether the changes are due to a human baby or a food baby, we don't judge, Mama. And at just $128, you won't balk when those little sticky hands reach around your legs on your way out the door.  

Totême's Anville oversized gathered stretch-knit maxi dress vs. BURU's

Willodean Wrap Dress


$435 - $128 = you save $307
Who doesn't need a floor-length black gown? Our Willodean comes in several shades, and black is the newest on the roster. At just $128, this stunner can be dressed up to dazzle everyone at any formal black-tie event, or kept simple for a more laid back Valentine's Day meal, with or without the kiddos. Endless opportunities, zero stress price tag. It's a win-win! 

Brandon Maxwell's Wrap-effect Silk-Satan Gown vs. BURU's

Long Sleeve Shirtdress


$2,895 - $278 = you save $2,617
It wouldn't be a Valentine's Day post without featuring a pink dress, would it? Just like our swing coats, this long-sleeve shirtdress is also handmade in our Los Angeles office, which means the quantity is limited. Show yourself some love this year and snag this shimmering shirtdress before they're gone!