Sneak Peek! The 2020 Transition Collection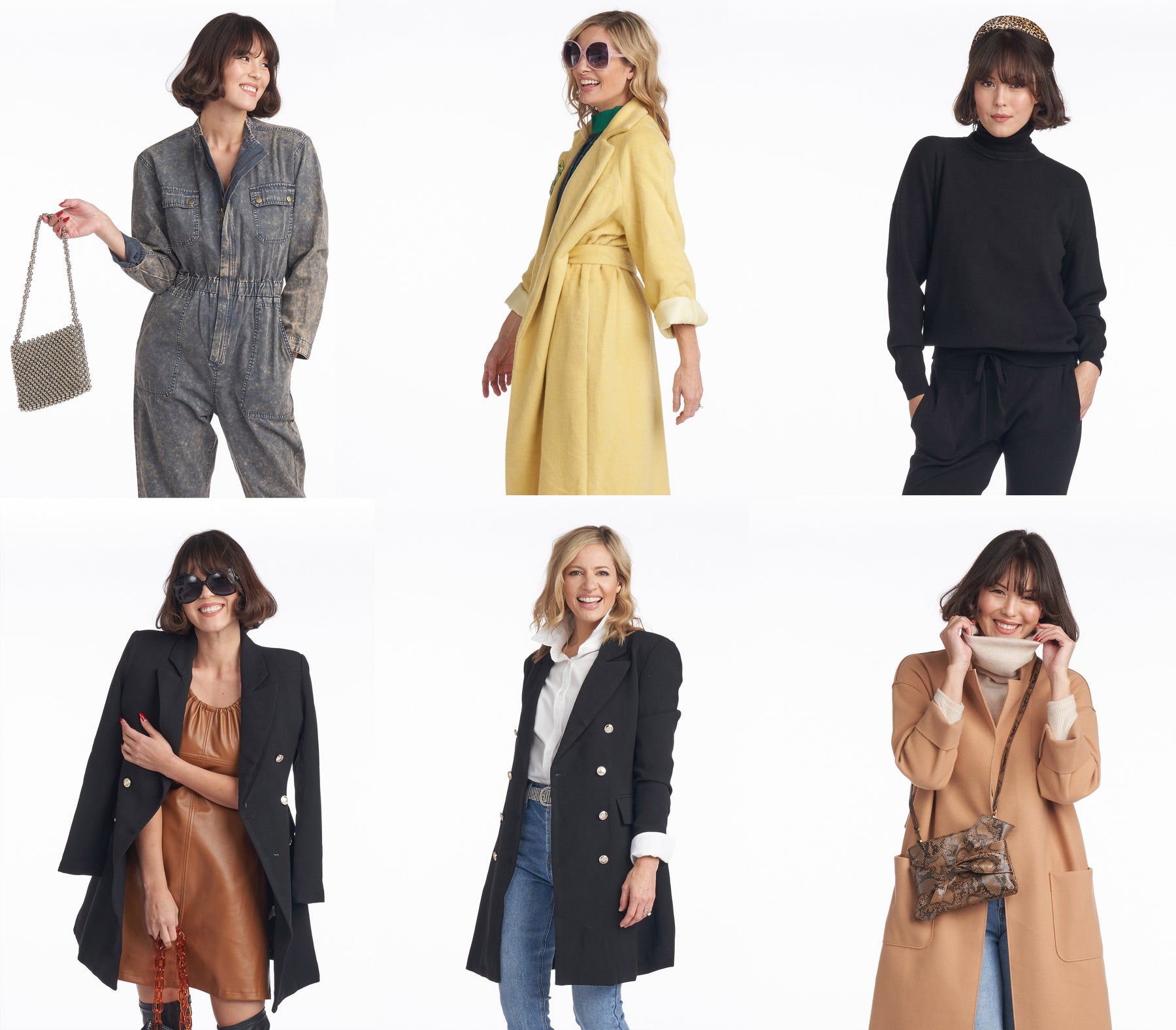 When in comes to Mom Style, rarely is a "transition" of some variety not involved. 
Our bodies transition—from pregnancy and breastfeeding needs to slowing metabolisms and the rise(s) and fall(s) of our beloved Ta-Tas.
Our children transition—from Pampers to Underoos, from easy play-dates at home to organized activities all over God's green earth.
Our relationships transition—from romantic, chef-tasting date nights and regular care-free girls' trips to sharing left over lunch box remnants with the hubs (possibly accompanied by a bottle of wine opened 3-days prior) and occasional 5-minute coffee catch-ups with friends.
Our style needs transition—from strapless bras as a realistic fashion solution to "WTF?—as if I have an extra hand to pull that up?"
MOTHERHOOD IS THE MOTHER LOAD OF TRANSITIONS.
Yet among all these typical transitions that we face daily as mamas, this time of year brings an additional set of challenges. With the vast majority of retailers throwing white eyelet and spring dresses in your faces, we would rather address the now. 
There are still 65 days of winter ahead of us.
And whether or not the weather actually feels like winter or not—it's likely that you're not reaching for a frilly, white sundress just yet.
We created our 2020 Transition Collection to help fill in the seasonal "in-between".
Sprinkled with cozy knits, vegan leather separates, colorful car coats, convenient coveralls and versatile blouses—this batch of BURU is just what a mama needs to kick off a new decade!
SHOP THE NEW COLLECTION JANUARY 14th.
Click

HERE

to be sure you are on the list and the first to know!