Merry and Bright –– BURU's Holiday Gift Guide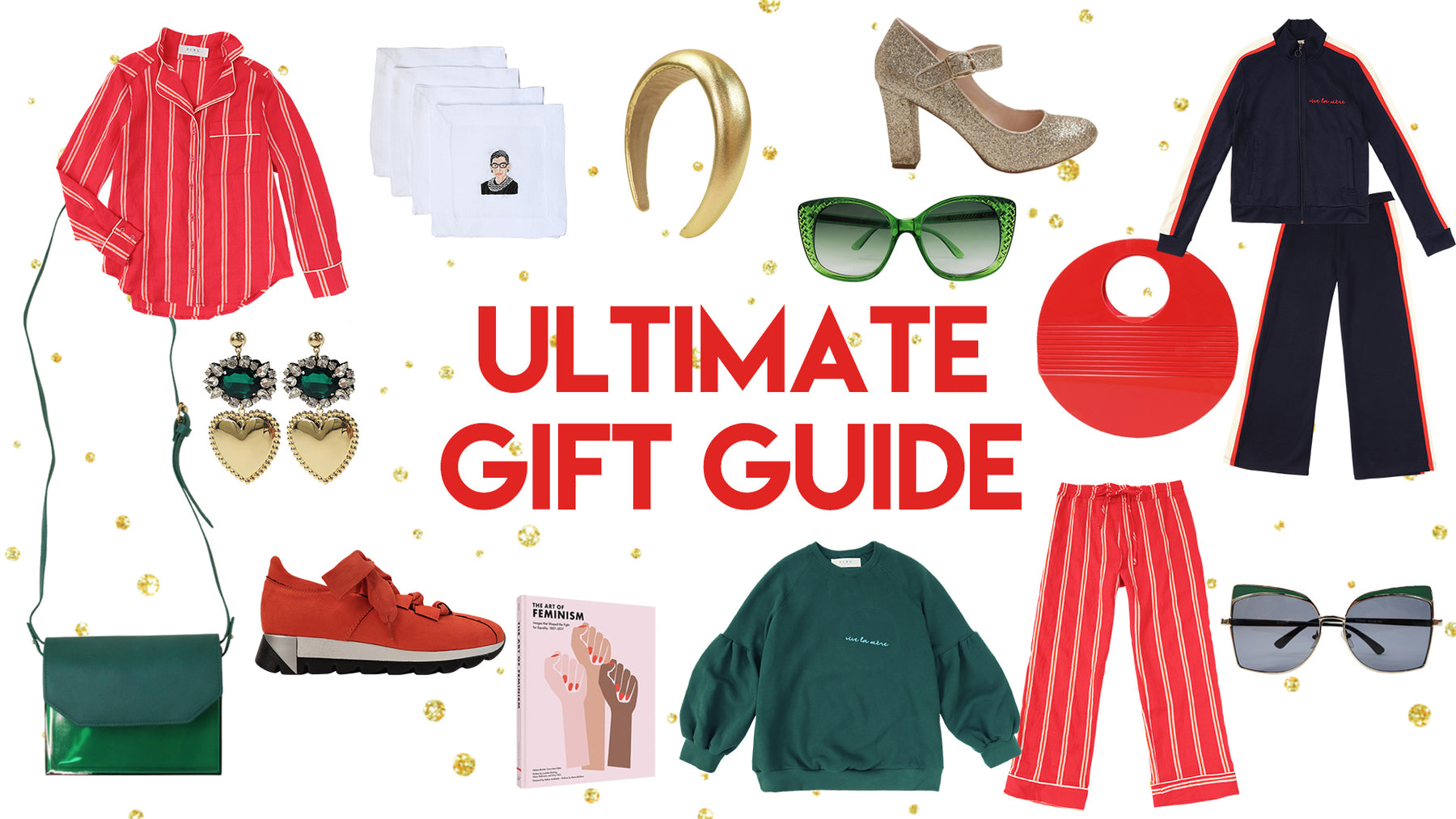 Holiday shopping straight from your own couch? No parking lot mayhem? Wine in hand? Kiddos distracted by a movie? It might just be every mom's dream come true!
Click any link below to shop our gift guide! 
Rainbow? Check. Shiny? Check. Comfortable? Check. Pockets for snacks? Check. This show-stopping skirt is the perfect gift for your most festive mom friends. And it's under $100! 
'Tis the season to wear layers! Handmade with lots of love in Los Angeles, this Pink Label coat is one of our best selling styles. Snag one for the mama in your life––and maybe one for yourself, too! 
She's not just a regular mom; she's a cool mom. And she can totally pull off these fabulous green sunnies any time of the year! And the best part? They come in a protective BURU case and are only $36! 
These glamorous sunnies bring life to a mundane mom routine. Give her the ultimate gift of tired eyes camouflage this year! They, too, arrive in a protective BURU case and are only $36! 
Shopping for those new mamas can be tricky, especially when it comes to clothes. But earrings are always a safe bet! We love these super fun emerald heart earrings for this holiday season! 
For the mama who loves to make a statement without sacrificing comfort... these are the perfect sneaker! Bright red and festive, these kicks can keep up with busy toddlers and look good doing it. 
Step her "mom bun" game up a notch with this gold metallic headband! 
What are the holidays without festive pajama sets? We're not sure we want to find out. And as an added bonus for the mamas in your life, this PJ set can be mixed and matched AND worn out in public. Could she ask for more? 
Share some sparkle this holiday season! A fun and glitter-filled twist on a classic, we think every mom deserves to shine. 
 Who says tanks are just for summer? This top is basically a two-in-one, so who cares if she wears it two days in a row? If you ask us, this might be the perfect gift for every busy mama.
Every mom could use an extra set of hands. How about a set of hands that comes in the form of a beautiful cherry red bag? Large enough to carry the essentials––phone, keys, money, a diaper or two, and even her favorite lipstick (or, let's be real, chapstick)––this funky bag is the perfect gift!
 A good crossbody bag can easily become a mom's best friend. This green acrylic bag is the perfect size for her phone, wallet, keys, and lipgloss for a night out!
Chic sweats. Every mom's dream. And better yet, proceeds from this tracksuit will be donated to our non-profit partner, Bring Change to Mind––an organization working to end the stigma of mental illness. 
As Beyoncé once said, "who run the world? Girls!" Step up her coffee table game with this book full of Feminist artwork. 
Perfume can be tricky to give as a gift. That's why we love this Ellis Brooklyn Perfume sample set. If you want to go beyond just the perfume, a spa basket is something every mom could use this holiday season. 
For the brand new mama in your life.
For the mom who throws the epic parties. Having the Notorious RBG's face on the napkins is almost as good as having her there in person, right? 
For the expecting mama in your life, this pregnancy-safe nail polish is a nice way to help her feel pampered this holiday season.