Mère du Soleil Travel Guide: From Denver to Dallas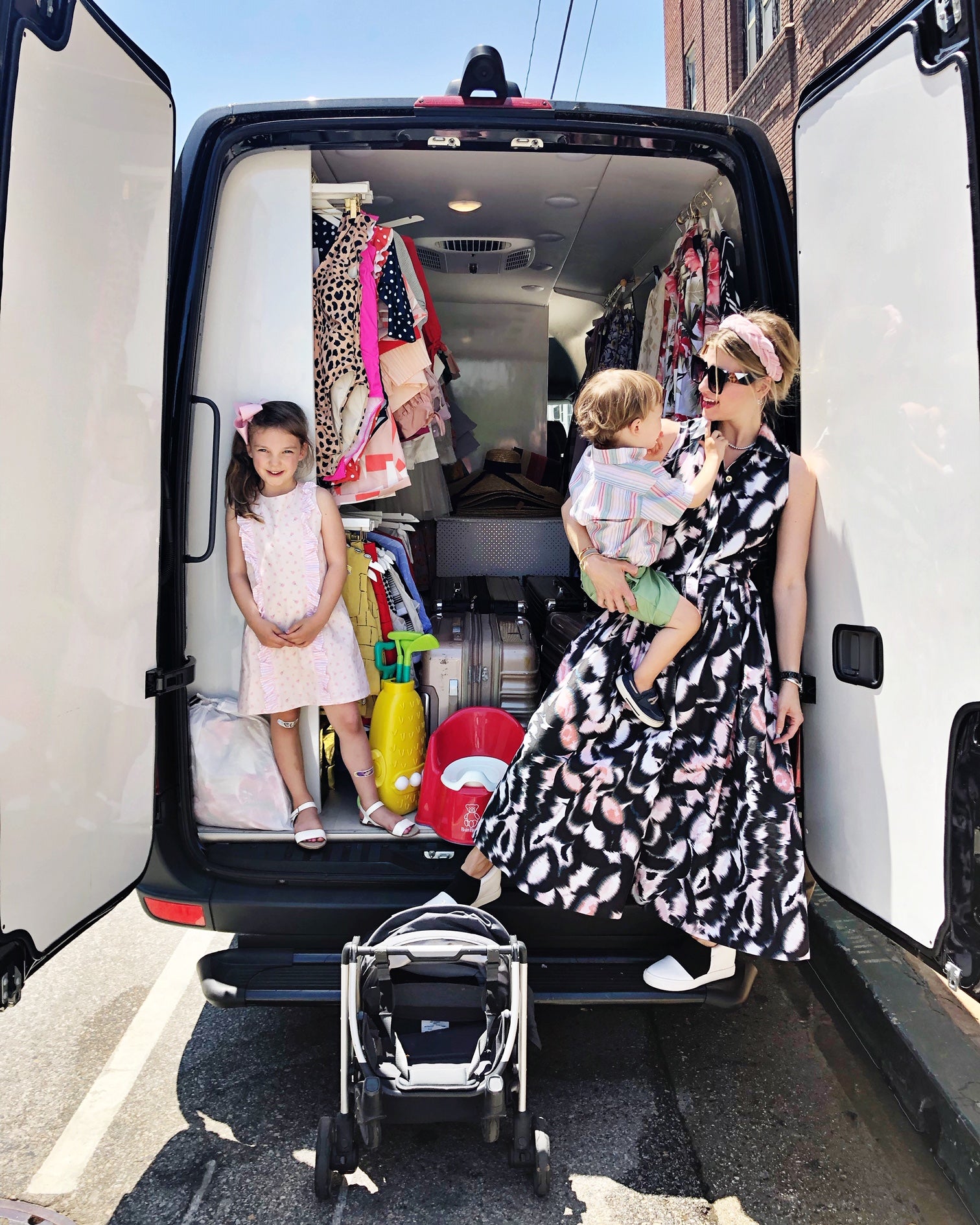 I believe it's truly impossible to understand the vastness of the American West until you have road-tripped it with your husband and two small tikes.  From my perspective—it's really B.I.G.
That said, it's also really beautiful.
And a really amazing experience to share with your family.
As we journey this summer (for 10-weeks) from coast to coast, popping-up into shops and spaces across the U S of A, I will be sharing weekly travel guides with hidden treasures and fun tips along the way.
First up—from Denver to Dallas (with some Dunes in-between).
While the straight and narrow path takes under 12 hours and keeps you safely on an interstate the entire way, one must ask, "Where is the adventure in that?" Making time for off the beaten path outings is a necessary step to finding the joy of road-tripping with littles. 
But before we get on the road to the Big D. Let's talk about a few Denver favorites:
Where to Stay:
sans kids The Ramble Hotel
avec kids The Ritz Carlton 
Where to Eat: 
avec kids Denver Milk Market or Bar Dough
What to Wear:
Around Town:
(click links to shop)
Out on the Town:
(click links to shop)
Cork Heeled Slides - Black and White
While in Denver, BURU is so excited to partner with the newly opened Free Market, an ever evolving collective that develops and markets curated products and experiences.  We hope you can join us on June 15 for an all-day pop-up in their beautiful space! Click here for more info on the event.
From Denver we head to Dallas with some fun stops in between!
First up—The Great Sand Dunes of Colorado, the tallest dunes in North America. I literally can't think of a more enjoyable pit-stop. Children of any mobile age will love running around in the dunes, and you will LOVE feeling relaxed while they do so—as there is nothing safer than endless sand...sans giant ocean.
From the Dunes, we will detour to Taos, New Mexico for adobes and art!
Where to Stay: El Monte Sagrado (has a beautiful spa too!)
Where to Eat: The Love Apple (Super local vibe)
Where to Drink (bring the kids—it's a hot chocolate bar!): Chokola
What to Wear:
For exploring the art scene:
(click links to shop)
For a family friendly dinner:
(click links to shop)
Patent Leather Sandals - Blush
From the high desert to the Big D—the journey through New Mexico and Texas is long. Here are a few interesting pit-stops along the way:
The Blue Hole—an oddly bright blue swimming hole deep enough for SCUBA in Santa Rosa, NM.
Cadillac Ranch—a large scale auto art installation near Amarillo.
Wonderland Amusement Park—the more theme parks you can squeeze into a road trip, the better. This one has an old school, "carnie" vibe, but the kiddos eat it up.
I don't necessarily have any top tips for eating well, or healthy for that matter, on this leg of the road trip, but I do have a few solid recs for what to wear so that you look good and feel comfy!
(click links to shop look below)
Vanna Vegan Leather Shorts - Camel
OR
Farrah Frilly Mini Dress - Palm
The complete trip from Denver to Dallas (with stops) will take 3 days of driving and two overnights. Through LOTS of experience, we've learned that traveling on the road with small children has MAJOR limits. If you want to maintain any sense of sanity or happiness, then I suggestion no more than 5-6 hours of driving time (according to google maps) with stops or mini-adventures planned every 1-2 hours per day.
After 6 days (of driving from LA with a stop in Denver for a dinner with Uppababy and a pop-up at Free Market, plus more driving) we will arrive in Dallas!
There is so much TO DO in the Big D. But for the sake of time (this is already a long post for a world that doesn't read...wink wink) let's focus on the major categories.
Where to Stay: The Aldophus
Where to Eat: 
sans kids Beverly's Bistro & Bar
avec kids Bird Bakery (for sweet treats only)
Where to Drink (coffee) 
La La Land Kind Cafe (just wait until you read about their servers—melt my heart!)
What to Wear:
By day... 
(click links to shop)
By Night...
(click links to shop)
Dallas mamas!!! Come see us June 20th, at The Slate for an all day pop-up (10-4) with other amazing (and all women owned brands)! 
Click here for more details on the Mommy & Me Dallas event.