Hostess with the Mostess: Lindsay Parton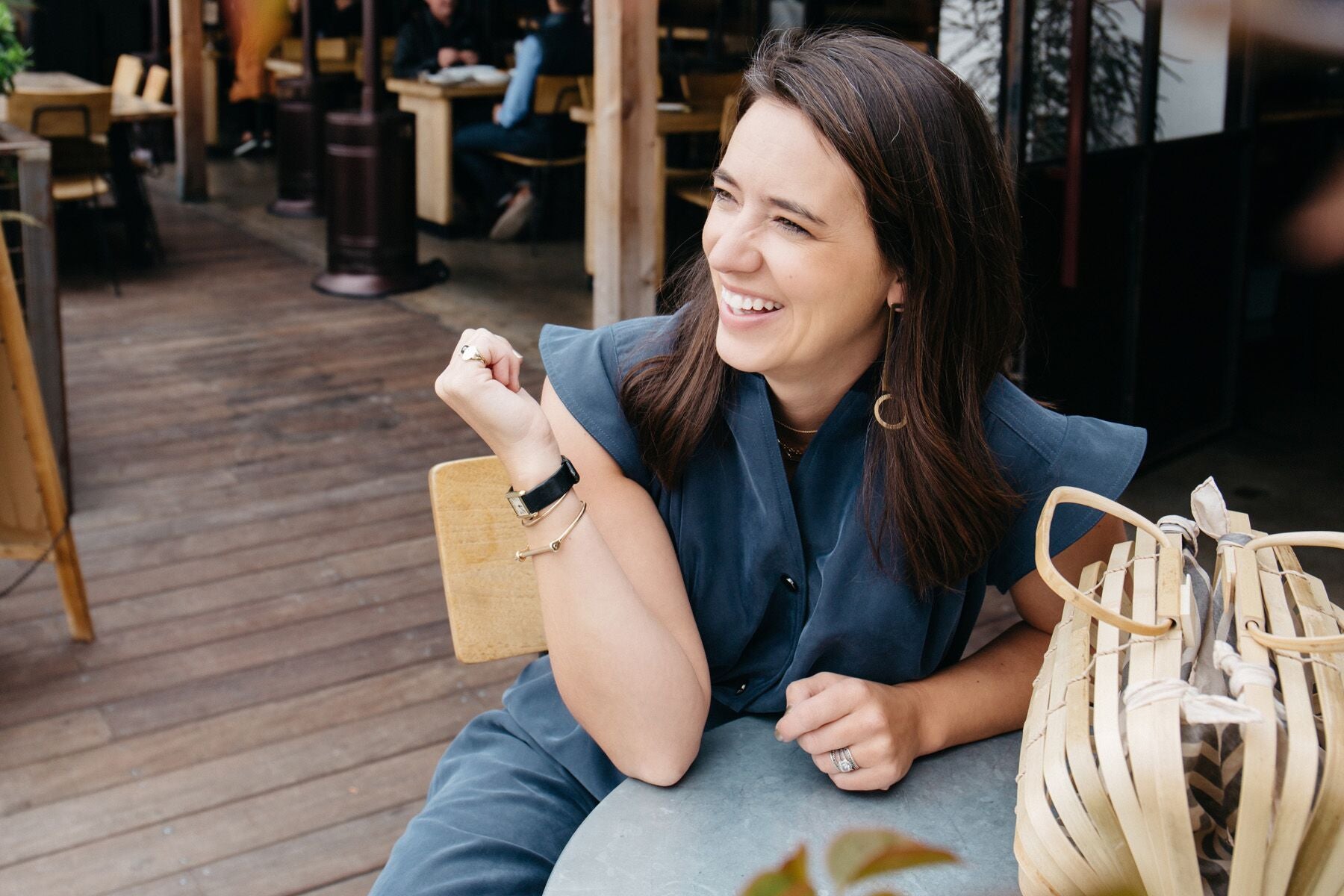 There is nothing quite like an intimate group of women coming together—to connect, to share, and to inspire. It's amazing what happens when you put us in the same space (perhaps with a glass of wine in hand) with a bit of time to dream.
Our BURU x UPPAbaby dinner series, sprinkled across 6 cities, was nothing short of pure magic. We are so grateful to our hostesses and of course, none of these dreamy evenings would have been possible without our amazing partner, UPPAbaby. 
Each hostess brought a little sparkle and magic to her dinner, and what better way to celebrate that than sharing it with all of you? Let's meet our hostesses!
Meet Lindsay Parton: Lindsay Parton has a background in personal finance, working at both UBS and Citigroup as a financial advisor. She has also been an accomplished wardrobe stylist for editorial and television in Los Angeles. In 2013, she and her husband Raan founded Alchemy Works, a globally inspired retail/gallery/events space in the Arts District of LA with another location added in Newport Beach, CA. Her role within the stores is daily management of the team, visual merchandising, buying and HR. She and Raan love to source emerging brands from their travels worldwide to bring back to the stores. 
BURU: What was your favorite moment from the dinner?
Lindsay: I loved how everyone was gravitating towards different new pieces of the collection but then all ended up getting one dress (the Day Gown!) in various patterns. The power of group influence! It was a beautiful night, delicious food and wonderful company.
B: Do you have a favorite UPPAbaby product? 
L: I just had my second baby, and I think the MINU will be a favorite accessory when we travel often with our growing family and can bring it along in any circumstance!
B: What did you love most about being a hostess for our dinner series?
L: I love the power of gathering people around a table. It brings out a commonality to connect in person and share stories, laughs and struggles. We have built our spaces to be flexible and adaptable for events of all types and sizes, so this allows us to host more things in an otherwise traditional retail space that wouldn't typically be accommodating for events and dinners.  
B: What's your go-to hostess trick? 
 L: Fake it 'til you make it! But, really, I love making a large cheese/charcuterie board with things found in the local grocery store, but then arranged in a way that encourages snacking without being as stuffy as a plated dish. 
B: And finally, what are your favorite BURU picks right now? 
L: I am loving the Rosie Puff Sleeve Sweater, the Dotty Tiered Midi Dress, the Tie Sleeve Jean Jacket and the Vive La Mère Sweater in black.