Hostess with the Mostess: Alexandra Macon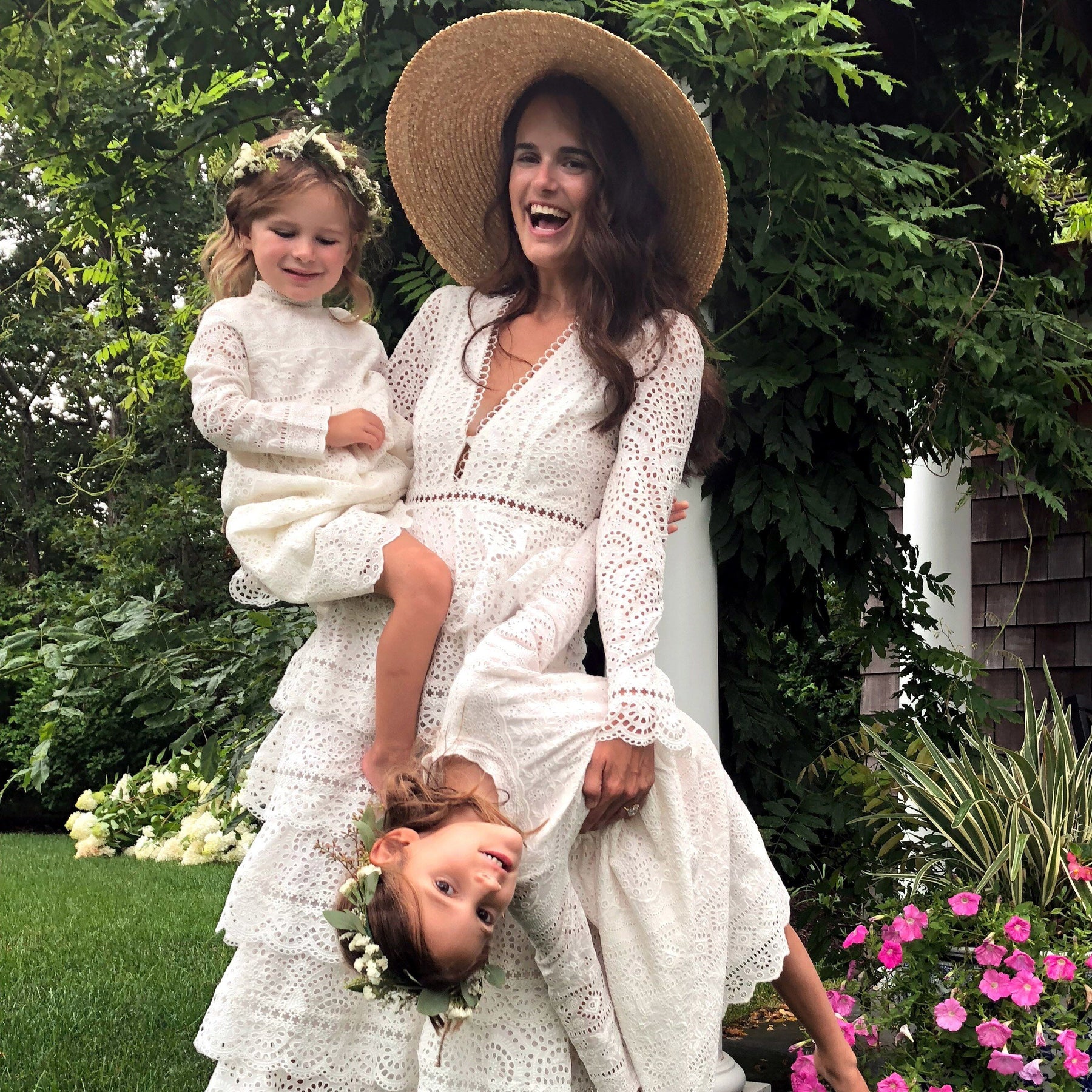 There is nothing quite like an intimate group of women coming together—to connect, to share, and to inspire. It's amazing what happens when you put us in the same space (perhaps with a glass of wine in hand) with a bit of time to dream.
Our BURU x UPPAbaby dinner series, sprinkled across 6 cities, was nothing short of pure magic. We are so grateful to our hostesses and of course, none of these dreamy evenings would have been possible without our amazing partner, UPPAbaby. 
Each hostess brought a unique set of sparkle and magic to her dinner, and what better way to celebrate that than sharing it with all of you? Let's meet our hostesses!
Meet Alexandra Macon: Alexandra Macon is the co-founder of the wedding inspiration website and shop Over The Moon. She is also the contributing Living Editor at Vogue. 
BURU: What was your favorite moment from the dinner?
Alexandra: During dinner, a group of women started talking about volunteering at The Bowery Mission, a philanthropy that serves homeless and hungry New Yorkers, and now we're actually acting on it and serving meals there once a month.
B: Do you have a favorite UPPAbaby product? 
A: I'm a big fan of the UPPAbaby Vista. When my kids were little, that stroller was our main mode of transportation. 
B: What did you love most about being a hostess for our dinner series?
A: Setting the table! I love mixing, matching, and layering plates, napkins, placemats, and silverware I've collected over the years to create an interesting tablescape. It's fun to pair china my mother-in-law gave me with blue Juliska glasses I bought online and embroidered napkins and other finds.
B: What's your go-to hostess trick? 
A: This isn't really a trick, but it's something that I don't think happens as much as it should…thoughtful introductions. (There's actually a scene dedicated to this in the movie Bridget Jones's Diary.) They make everyone feel more comfortable and help establish commonalities and talking points right off the bat.
B: And finally, what are your top 5 BURU picks right now? 
A: I love the Dotty Tiered Midi Dress, the Tie Front Swimsuit in black, the Vive La Mere Sweater in ivory, the Turtleneck Sweater Set in rust and the Turtleneck Sweater in black. And I'm throwing in a sixth item, too. The Lion's Head Belt in tan is super fun!