Access. Easy As 1 2 3.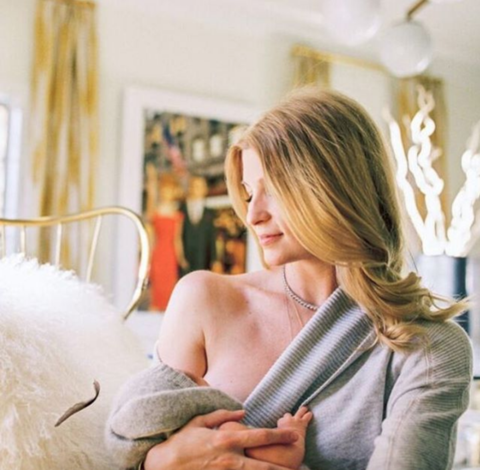 BURU was born out of necessity. Specifically, it was created to provide mothers (myself included) high-fashion wears with a high-function purpose. To be even more specific—it curates good looking clothing that allow a mama to easily (and modestly) whip out a boob.
Unfortunately, not all #easyaccess is created equal. But I have learned a few tricks along my BURU breastfeeding journey. Sharing and styling my Top 3 with you below.
TRICK NO. 1: The Art of Layering
A button down shirt offers one of the easiest types of access to nurse—but wearing a button down every single day gets old (faster than you might think). Plus, on cold days, you might need to bundle up. To feed your baby faster, while staying warm yourself, I have learned to only button the top 1-3 buttons of my shirt or shirtdress layered under a deep v, zip up, or easy lift up sweater. This saves time and sanity. We all know what a hungry baby does to your nerves!

Click any image below to shop
TRICK NO. 2: Lift Up & Latch

A lot of fabric to lift up can seem (or perhaps look) overwhelming, but when done properly, it can also act as a built in nursing cover! The key is to select tops made of soft fabrics with an extra wide hem or side zippers. The trick to making this work for you without bumbling and fumbling is to wear a nursing bra with easy pull to the side access. Don't get me wrong, I love the easy release clasp, but when lifting up—the clasp often adds an unwanted step. I am loving mine by

Mayana Genevière.
PS—if you are anti-lift up because you don't like the feeling of exposed tummy, pair your lift up access top over an #easyaccess

jumpsuit

or a

seamless tank

for extra coverage that keeps it easy for baby to latch.
Click any image below to shop
TRICK NO. 3: Milk & Modesty

Perhaps an oversized cardigan seems like an obvious choice for a nursing mom, but my first time around—nothing was obvious to me! While I don't think there is ANYTHING wrong with nursing in public without draping yourself in yards of awkward fabric, not every mama is comfortable with showing a little cleavage while feeding. A cardigan with extra fabric in the front can solve this problem without the suffocating effect of some "apron or blanket like" nursing covers.
Click any image below to shop
Save
Save
Save
Save
Save
Save
Save
Save
Save
Save
Save
Save
Save
Save