BURU x Megan Stokes 2.0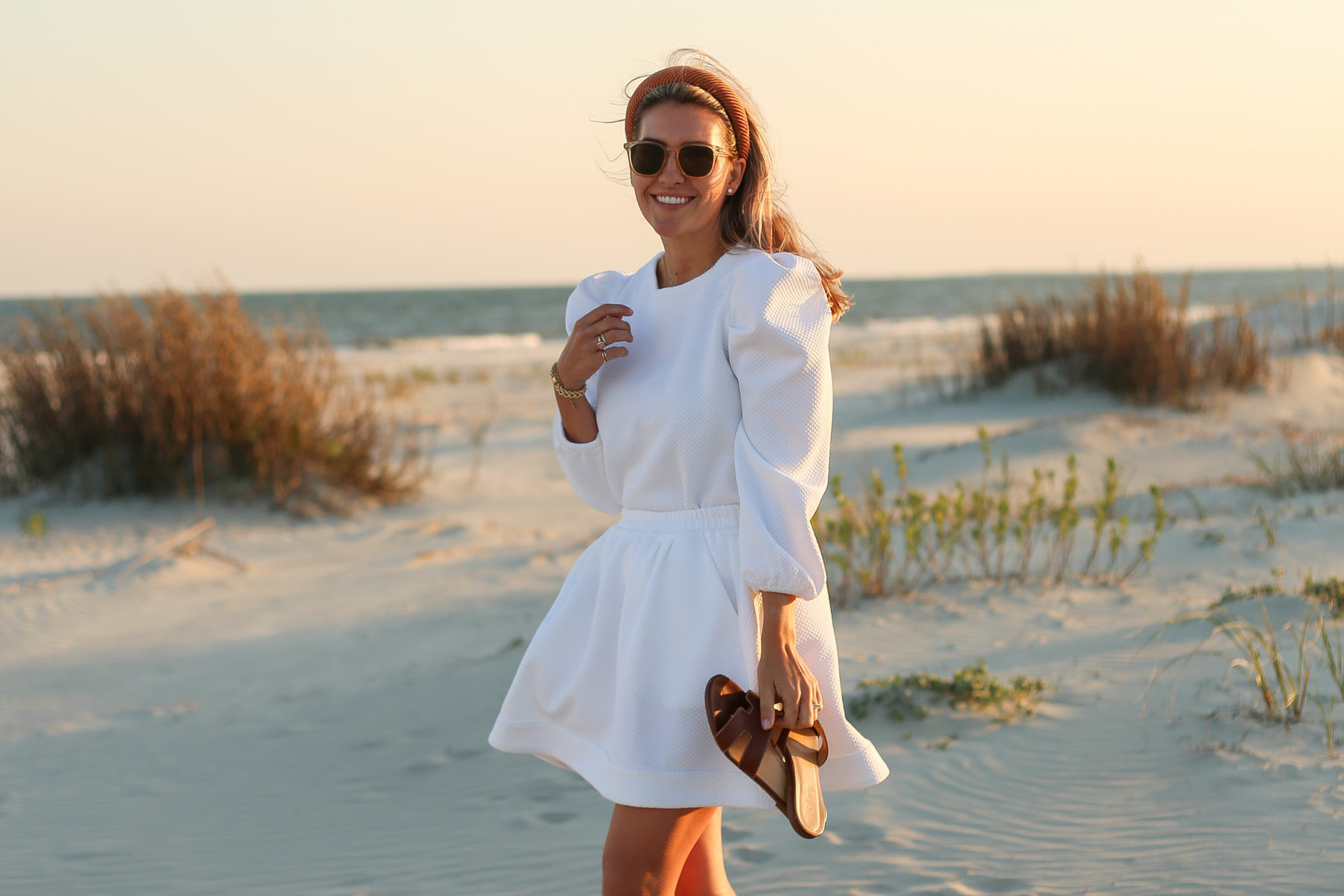 Loving what we do is what keeps us going. And working with women like Megan Stokes is certainly one of the things we LOVE to do!
We are so thrilled to share that we're launching our BURU x Megan 2.0 collection, in celebration of Mother's Day, this Saturday, April 2nd.
A Charleston, South Carolina resident—Megan's personal style blends classic style with a crisp coastal color palette and the perfect touch of femininity.
As with every collection, our design process began with textile selections. Megan was instantly drawn to fresh textured whites, timeless blue hues paired with shades of neutrals, and a pop of pastel pinks. 
Once we finalized the fabrics, we began to pair Megan's favorite BURU silhouettes with the appropriate textiles for each piece. On Saturday, you will find a collection sprinkled with dresses, both long and short, springtime jackets, and sets that can be styled as separates.
The entire collection will be responsibly produced in our own Downtown Los Angeles factory of locally sourced, up-cycled textiles.  Additionally, all styles will be cut on demand, with a three-week lead-time, to reduce waste. This uncommon production method brings many good things to an industry with far too much waste, but it does present the issue of limited quantities. While using dead stock fabrics is a great way to re-purpose existing materials, rather than using energy and resources to create new—it means that once it's gone, it's gone.
Seeing as our last BURU x Megan Collection experienced early sell-outs in several styles, we wanted to give you a more thorough preview ahead of time to help you plan your buy.
We can hardly wait to launch this collection and show you all the ways Megan and Morgan styled each piece.
Join us on Saturday, April 2nd at 8:30 AM EST. Sign up for our newsletter and be the first to shop the collection! Click here to subscribe.