BURU x Mara Martin: Meet Mara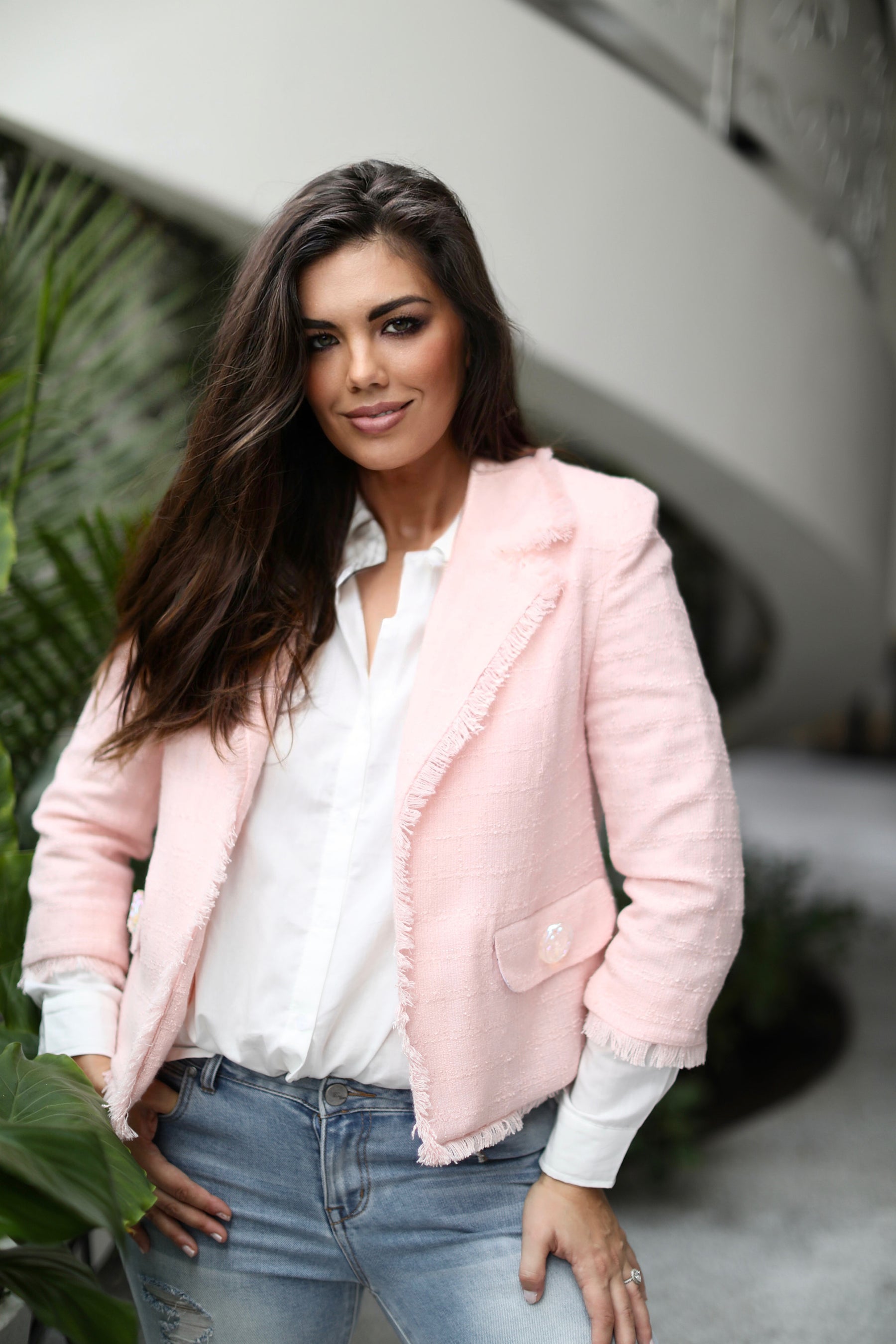 The stars aligned on the day I met Mara Martin.
It was a pre-Covid world, many moons ago, and honestly, it feels a bit like a dream at this point.  She was speaking at an event, where we were a retail partner, not long after her infamous walk down the Sports Illustrated runway while nursing her 5-month old baby.
I felt an immediate connection to this kind and beautiful soul. Months and months later when she mentioned she would be interested in collaborating on a BURU x Mara Martin collection, it took me all of one second to say, "YES!"
In the off chance that you do not know the full scoop about this influential woman, here is a deeper dive into who she is and the powerful work she is doing. 
PS—I dare you to not get chills when reading her bio.
MEET MARA
After over a decade of working in the fashion industry with Wilhelmina models, Mara Martin became an international viral sensation after breast feeding her daughter Aria on the Sports Illustrated Swimsuit runway. Her powerful statement made waves in the fashion industry, igniting a conversation around normalizing breast feeding and empowering mothers.
Inspiring the biggest names in fashion with her movement, Mara Martin has established herself as not only a mother, model and mogul, but an advocate for all women. She has rung the Nasdaq bell with United Nations for women empowerment, was named a Top 100 Changemaker, was a guest at NASA for their parenting initiative, and garnered over a billion impressions worldwide.
Her story continues to inspire as she reinvents herself and expands her reach. Having recently co-founded a PR agency, Vyral Media PR, Mara is a changemaker and brand builder and now helps others manage their big media moments.
We are over the moon excited to partner with her on this timeless collection that launches bright and early Saturday morning, January 29th!
Be sure to set your alarm for 9 AM EST. And don't forget to sign up for our exclusive email list to shop it first...if you haven't already!  Click

HERE.