Elevate Your Cover-Up Style: Look 1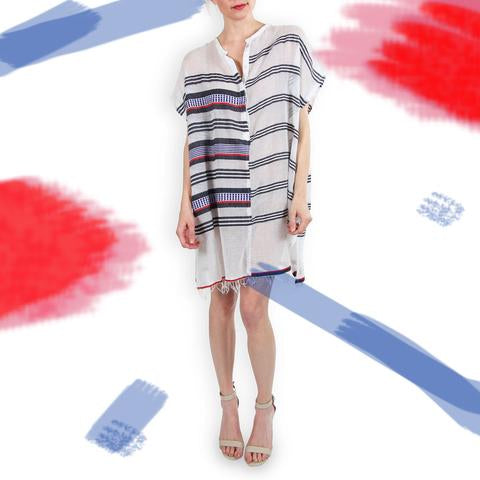 Spring break is right around the corner. It's time to amp of your poolside game!
Swimsuit shopping can be stressful and frustrating post baby. Your body (even if you're back to your pre-baby weight) has most likely shifted. Your skin probably looks a little different, your belly button likely had an eyelid and the placement of certain parts (aka boobs) may be feeling a stronger gravitational pull. Overall, you might feel more burka than bikini—but there's good news! All hail the cover-up!
At BURU we believe in working your wardrobe so that each piece serves double (or triple) duty. Cover-ups shouldn't be reserved for the pool or beach. If styled right, they should work for days of errand running with the kiddos or even date night with the hubs.
This week, we are styling 3 amazing cover-ups with different accessories to transition you from poolside to playdate! The first look is below.  Follow the blog for the next 2 looks!
(click any image to shop the look)