Q&A with Bee Shapiro of NY Times + Ellis Brooklyn Founder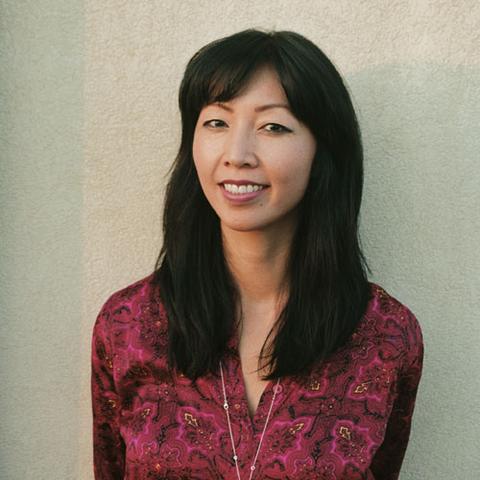 Bee Shapiro is a New York Times columnist and founder of the sustainable luxury fragrance and bodycare line Ellis Brooklyn. From Seattle, Washington, she's based in Williamsburg, Brooklyn.
Mother to her beautiful daughter, Ellis—Bee shares insights to life as a working mom playing triple duty to her family, her writing and her start-up business. Read below for more!
I love the snuggle moments and all the laughs. Babies have such senses of humor!
How hasn't it changed me? To be honest, I thought I was going to be the working mom with the full-time nanny and I would "manage" the baby situation. How wrong I was! It's completely repositioned my outlook on life and what I want to get out of it all. It's also made me a lot braver in my career in what I ask for as a writer and what I'm willing to do (blind-pitch retailers!).
I breastfed for 9 months. I was always a dress kind of girl but I quickly realized (after a very awkward pumping situation in an office bathroom) that separates are the way to go. Button-down tops are a godsend and I also wore a lot of prints that could hide wayward milk spills.
It's funny because before the baby I was always looking for a "signature" style but never really could stick to something. But now with a lot less time on my hands, I buy wiser: I'll buy things that I know I'll wear and a style has emerged. If I could buy the entire Saint Laurent collection, I probably would and call it a day. But generally I tend to go for somewhat boyish separates but with a rock aesthetic.
I was pregnant with Ellis, my baby girl, and was the testing all these beauty products for the New York Times. I wanted something safe and natural but that didn't sacrifice on scent, feel and aesthetic. It really wasn't out there so I thought originally on something of a whim: why not create it myself? Two years of hard work later and I've basically created the line for myself. The
body milks
are parabon-free, phthalates-free and the scents are divine—they're by Jerome Epinette who's also responsible for such gorgeous fragrances as Byredo's Gypsy Water and Bal D'Afrique. The
candles
are made of domestically grown soy (which burn cleaner than paraffin) and are handmade in upstate New York.
A foundation that doesn't look like you're wearing foundation. I rarely wore foundation before I had the baby, but when you're short on sleep your complexion is the first to go. I like
MAC Studio Tech Pro
Longwear Nourishing
Waterproof Foundation
. It has good coverage without looking cakey, ever. I mix it in my hand with a SPF to provide protection but also to give it a bit of sheerness.
Primer: I also never wore primer before Ellis; now, I use both a face (Bobbi Brown) and
eyelid primer
(MAC) before applying makeup. Managing baby and work, I'm always short on time. I literally only have one chance to apply makeup, so it better stay all day.
I like the liquid kinds from
Burberry (Nude Radiance 01)
or
Armani Fluid Sheer
(#7) because they go on subtly and add just the perfect amount of distraction. Such as: apply just a dab on the top of your cheekbones and you'll hardly be looking at your lack-of-sleep crow's feet.
Urban Decay
eyeshadow palettes
: I have greasy lids and these (plus the primer, above) are simply the best for richness of color and staying put. Plus, the shimmer colors are so pretty.
The right cleanser + moisturizer. Ok, so there are actually two products here, but the cleanser and moisturizer really go together. For example, buy too harsh a cleanser and even the best moisturizer won't be able to do its job. The best way, if you're willing to go there, is to have a couple different cleansers (one mild and one slightly stronger) and then have a hydrating serum (a lot of them can go solo as a moisturizer on hotter or more humid days) and a thicker cream (in case you need to layer up or use this alone). Then play around until you know the products fairly well. Your skin needs will change day to day depending on the weather and this way you can adjust your routine.
It means caring and looking out in the best possible way even if that means you have to be the "bad guy" in the interim.
I'm lucky with my work schedule that I get to have Ellis on Wednesdays and Fridays every week, and we have an absolutely wonderful nanny that comes the other days. If it's just us, we'll wake up and have breakfast at home, usually eggs and sautéed veggies. Then we'll head off to a music class at Mini Jake's before lunch, nap and then a playdate in the afternoon. 
I'm not perfect at this, but I really try to be absolutely present and focused on one thing at a time. I think our technology access today can sometimes get in the way of that. I'm not one of those people who are always checking their phone, but if I do check my phone, I'll answer 10 emails and delete 40 and then put it back down. It maximizes efficiency and you might also be surprised at how little you'll be missing if you put your phone down even for a couple hours.
We live in Williamsburg, Brooklyn right near the Bedford L stop. We'll play in the Grand Street playground or sometimes in the summer on the Williamsburg pier. For brunch with the baby, we adore
Café Mogador
—amazing food that comes fast and they are so patient with babies.
Mother: Thankful
Wife: Supportive
Business Owner: Determined
Writer: Curious
Friend: Loyal
Bedtime Story: Gruffalo's Child
            Lullaby: Wheels on the Bus (not my pick; Ellis is obsessed!)
            Vacation Spot: Miami W South Beach (You wouldn't expect it but the hotel is ridiculously baby-friendly. You'll just be on a different schedule than the party-happy singles scene. Also if you splurge for a suite, many have washer/dryers and kitchens, which are heavenly when you're with a little one.)
Restaurant: Blue Hill
Children's Brand: Old Soles (our favorite shoes)
How little private "me" time I would have afterwards. I would definitely have been more productive and have gone to more far-flung places before embarking on mommyhood.
I went to law school and was a lawyer for about a year before I quit to figure out what I wanted to do with my life. It was risky and there were plenty of highs and lows, but I read and fell in love with this quote by Oscar Wilde: 
"Education is an admirable thing, but it is well to remember from time to time that nothing that is worth knowing can be taught."