Q&A with Samantha Wennerstrom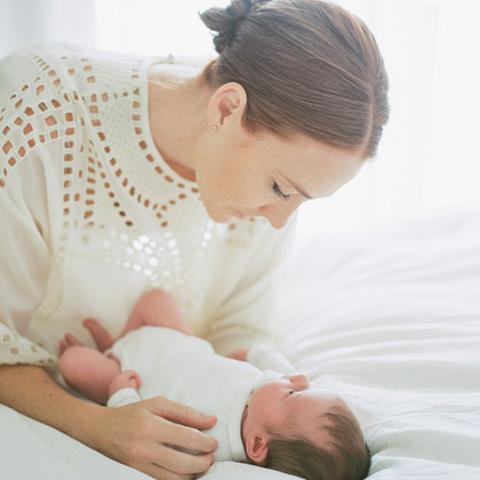 With a background in publishing, Samantha Wennerstrom created Could I Have That? as a creative outlet to house all the things she covets and loves. What began as a passion project for herself in 2009 has now developed into a full blown business with her website gracing the covers of the Wall Street Journal, Who What Wear, and the Zoe Report.  I had the pleasure of grabbing coffee with this beautiful California girl during NYFW.  Every bit as lovely on the inside as she is on the out, Samantha certainly inspires us all to add beauty to everyday life.  As a first time mom to her sweet baby girl, Elin, she has not let motherhood slow down her personal style. 
So excited to welcome her to the BURU Tastemaker Tribe!
What I love most about being a mom is the amazing love that comes with it!
I plan ahead more. I used to go where the wind took me and now I'm much more grounded
Yes I did breast-feed, and still am. At first when I was feeding her a lot I relied on button down shirts and tops with zippers (especially for mamas). But I've always had my daughter on a schedule so as the feedings became less frequent I was able to plan accordingly—i.e. feed before putting on something that wasn't breast-feeding friendly.
I don't think my style has changed that much, just my dry cleaning bill.
Shop her entire Tastemaker Sale HERE
I started my blog as a creative outlet while working in the publishing business. It just grew organically from there and its now my full time job. I truly believe that if you are consistent, write about what you're passionate about and connect with other bloggers, you're bound to find a place in the world of blogs.
The top five things we always bring when traveling with Elin are new toys that she's never seen before, the
360º Ergo carrier
(It's the only way I can get her to fall asleep on the plane), plenty of snacks,
H
onest hand sanitizer
and our
Dohm sound machine
—we never leave home without.
1 cup of Fresh Squeezed lemonade
A sprig of rosemary
A dash of rose syrup
Club soda or any kind of bubbly water
Yum!
Lots of wisdom and warmth.
Every day seems to be a little different but this is our routine most days. We usually wake up around 6:45 or 7, eat breakfast—elin's bananas for bananas!  Then— I spend some time with her until her nap at 9:30. I get ready for the day while she starts to snooze, our nanny arrives and I head to my office where I work until 3:30. Then Elin and I usually meet up with a friend or run errands before dinner, bath and bedtime. She goes to sleep at 7 and Todd and I unwind, watch a show or work if we need to.
Oh man, there's no secret. Some days I think I have it figured out, others I don't. I try to take each day/week at a time and do my best to plan ahead as much as possible. One thing I have learned is that separating work and family is crucial. You'll drive yourself mad trying to fit both in at the same time.
I live in Santa Barbara, a small beach town north of LA. I absolutely love it! Some of our favorite things to do are feeding the ducks at Alice Keck Park, going to Miramar Beach, visiting the Santa Barbara Zoo, dinner and bocce ball at Arnoldi's, walking along the breakwater at the harbor and getting lunch at Brophey Brothers afterwards, picnicking at the Santa Barbara Mission Rose Gardens and walking to the Santa Barbara Public Market.
mother: enamored
wife: persistent
blogger: minimal
cali girl: freckled
friend: forgiving
your favorite...
Bedtime Story: The Snail and the Whale, our current favorite.

Lullaby: Goodnight Sweetheart (a la Three Men and a Baby)

Vacation Spot: Palm Springs

Restaurant: Farmer Boy Restaurant

Children's Brand: Bonpoint
I don't think anything prepares you for the journey, the best advice I would have given myself would have been to just know that everything is a phase and passes so quickly!
"Imperfection is beauty, madness is genius and it's better to be absolutely ridiculous than absolutely boring."