12 Days of Quarantine: Day 10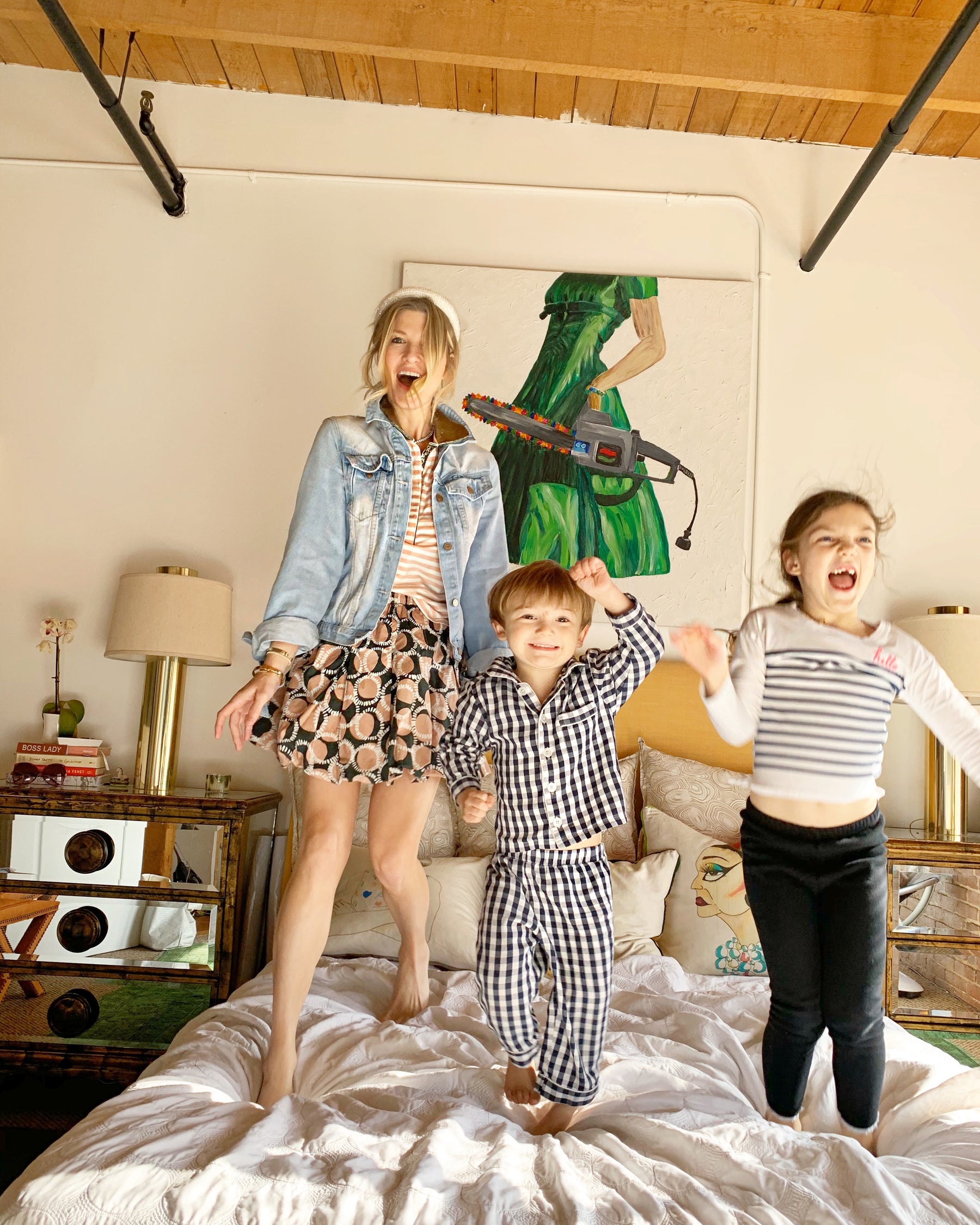 Welcome to the double digits! You've survived this long. Congratulations! Pop some champagne (for your sake, I hope you have some) and celebrate. Cake for breakfast? Why not! 
Welcome to day 10!
A Lesson (Activity) for the Kids:
 Who's up for a game of balloon tennis? It's as easy as it sounds and will keep the kids occupied for, well... 30 minutes at least. 
What you need:
Balloon(s)
2 chairs
String (or anything to use as the "net")
Racquets (fly swatters, bad mitten, actual tennis racquets... whatever)
How to play: Set two chairs approximately 10 feet apart and tie the ends of a string to each one. This is your "net." Blow up the balloon. Hand the kids their racquets. Move all breakable things to a new room. Stand back! If you want to add a lesson into this, have them keep score and call it today's math time. 
Looks for Mom:
Click any link or image to shop! Prices are marked down up to 50% off for 48 hours ONLY!
 Smocked Skirt MINI - Blush Dot
It may not technically be a tennis skirt, but that shouldn't stop you. Channel your inner Serena and let the Quarantine Open 2020 begin!
The perfect match for your newly acquired "tennis skirt." 
I don't know who rules over the thermostat in your house, but if you're like me and constantly on the chilly side, a trusted jacket is a quarantine necessity. 
Star Gaze Sneakers - Rose Gold
Perfect your serve and shimmer while you do it! These sneakers are also perfect for mid-house cleaning dance parties and afternoon strolls. 
Just because you spend all day at home now doesn't mean the hair-washing has become any more frequent. We get it. And we have the perfect solution!
Little Bow Dress - Navy & Green Windowpane
It feels like the clothes we choose to wear is about the only thing we're in control of right now. You might as well make it something special! Made right here in our LA office, this little number is one of my current quarantine go-to grabs! 
Something about getting a little dressed up makes the day better, don't you think? Also, it would look amazing with that rosé that's in your refrigerator, I'm just saying.
 Does anyone feel the need for a little bit of tulle action to spice up your quarantine? 
The ultimate comfort shirt. Soft. Stretchy. Transitions from lounge pants to real pants seamlessly.