BURU's Hello Baby Bag Featured in InStyle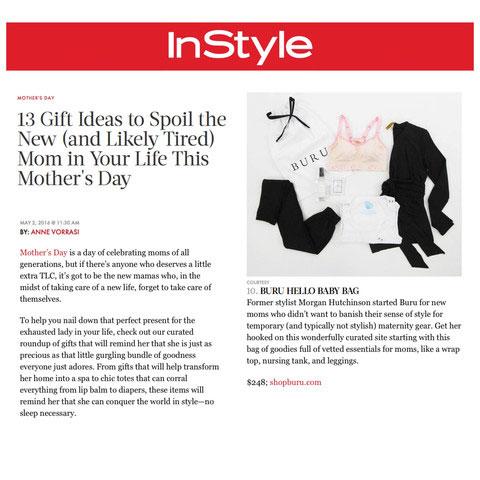 InStyle recently published a list of 13 gift ideas for the new mamas in your life. We were thrilled to see that our Hello Baby Bag made it to the list! This bag really does have it all—the essentials every new mama needs once baby arrives.
You'll also want to check out our Hello Baby Bag Bundle. We partnered with Monica + Andy to create the must have bundle for every new mama and newborn.
You can view the entire InStyle gift guide here >