BURU Mother's Day Series: Jill Koziol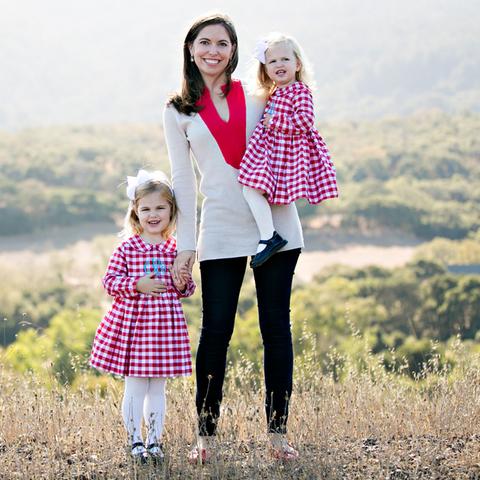 To celebrate Mother's Day, we are highlighting some of the incredible mamas that inspire us everyday.
A high-energy, passionate entrepreneur, Jill Kosiol co-created

Motherly

—a personalized week-by-week guide to an inspired journey as a modern women and mother. Jill brings expertise to the Motherly team with her experience in marketing to mothers at Honey Bee Child, her background in both strategy consulting and career coaching, and in raising her own two daughters.
My mom taught me to be true to myself, following my own lead on style choices, not trends. If I love it and it makes me feel good, wear it!
With two adorable little girls, a Milly Mommy and Me look is my ideal for a Mother's Day outfit! I'd pair the darling MINI Milly midnight floral peplum top and zipper point leggings for my girls with the pocket midi full skirt in the same print for me - not-over-the-top and oh so stylish!