BURU Mother's Day Series: Melissa Magsaysay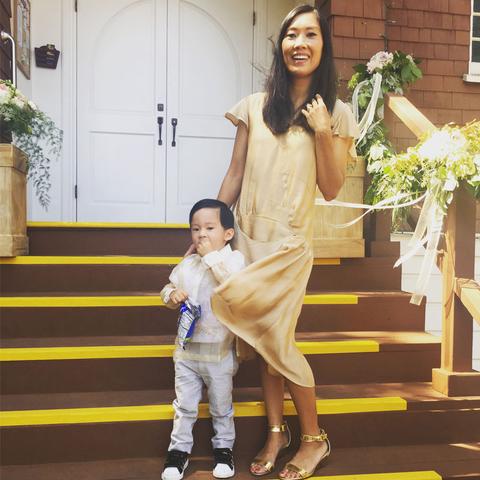 To celebrate Mother's Day, we are highlighting some of the incredible mamas that inspire us everyday.
A fashion industry veteran, author and fashion journalist, Melissa Magsaysay co-created

The Hive

—an online destination for busy women who want to stay in step with their pre-motherhood style. The Hive, for chic, multi-tasking moms, is an unprecedented approach to exploring that ever elusive balance mothers search for, by providing readers with a fun, informative and authoritative site that blends fashion, beauty, shopping and motherhood all into one place.

That style can't be bought and that looking pulled together can and should happen whether in something casual or formal. It always helps your mood, confidence and overall outlook.
Something feminine and somewhat dressy since I love celebrating Mother's Day. I'm digging this