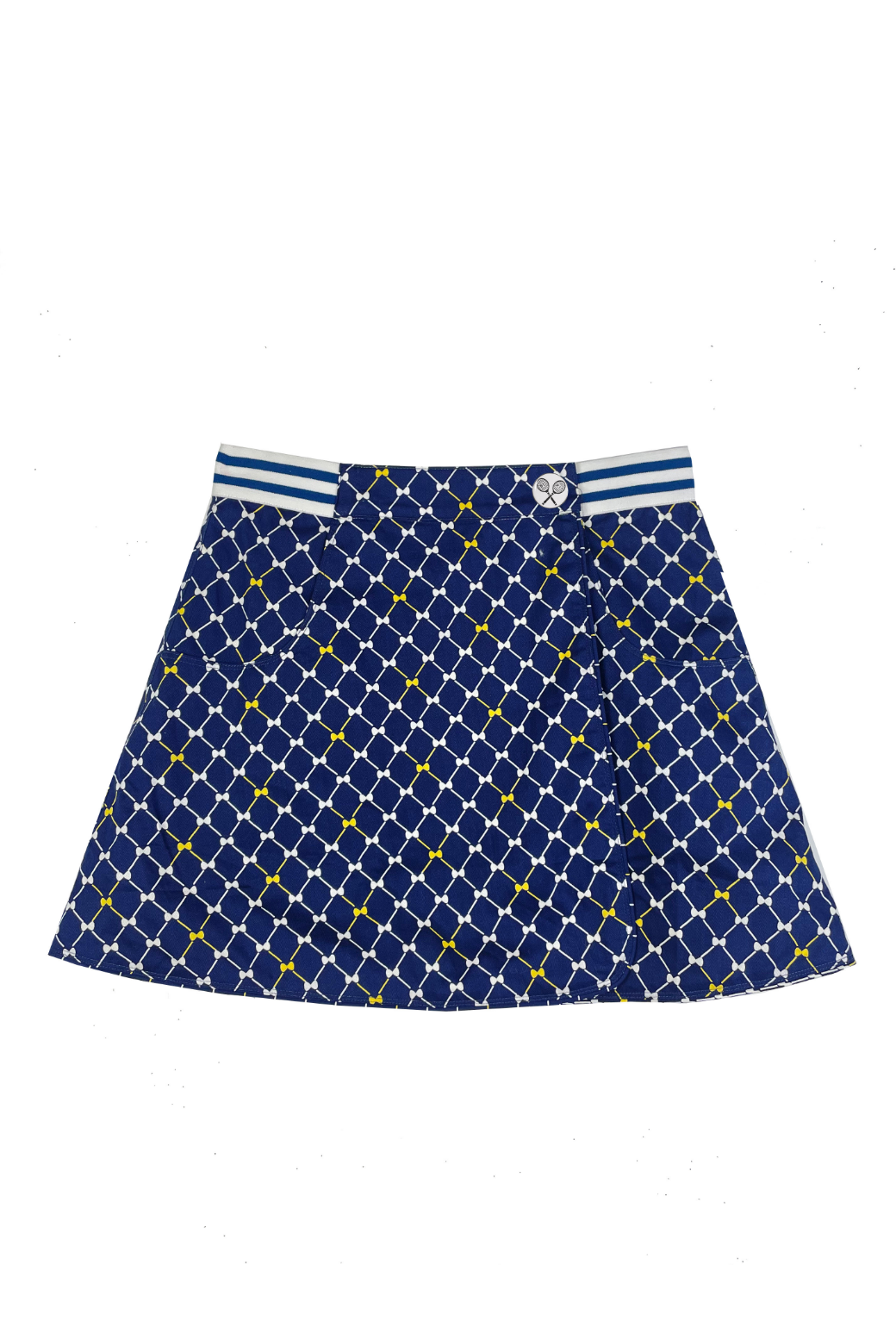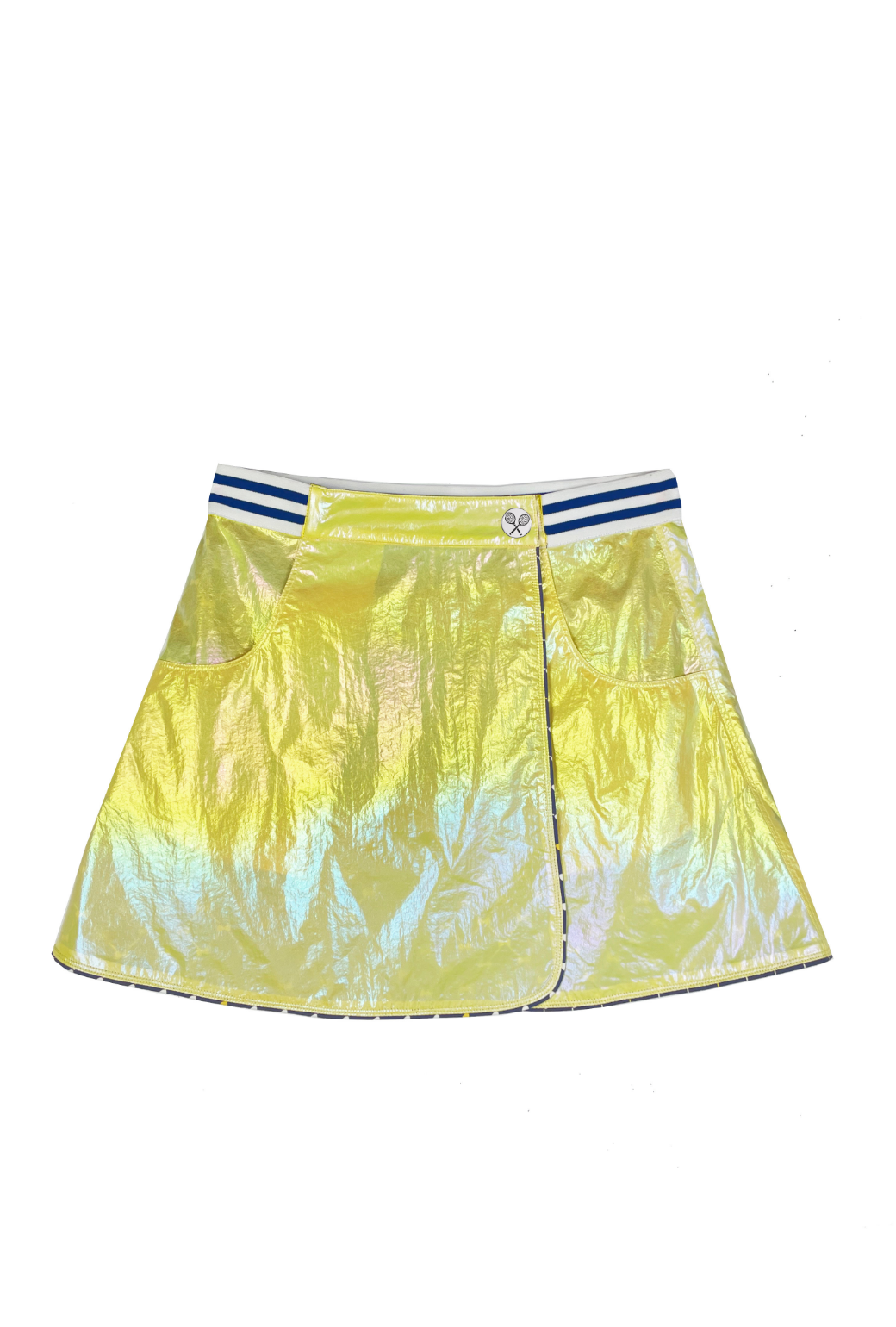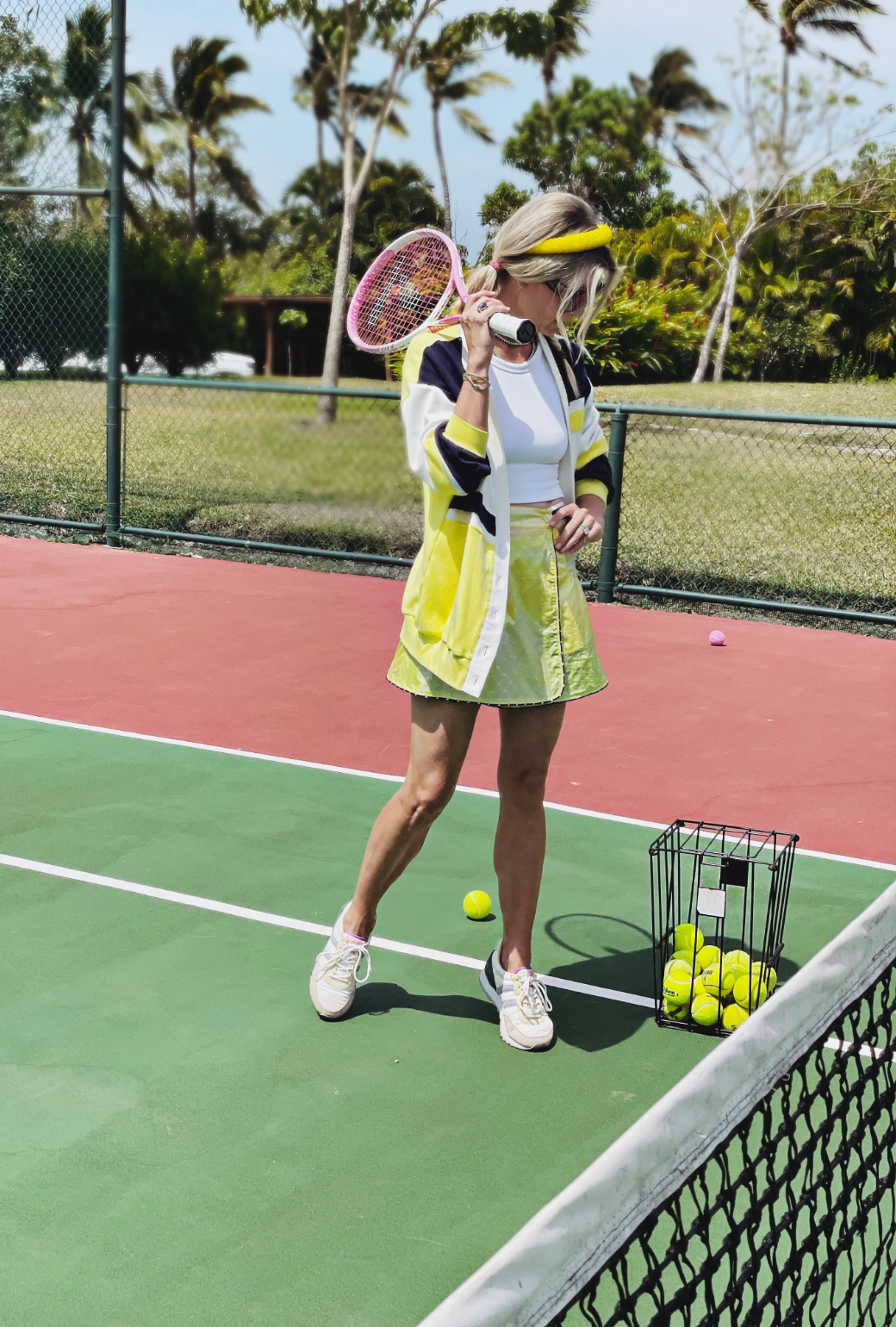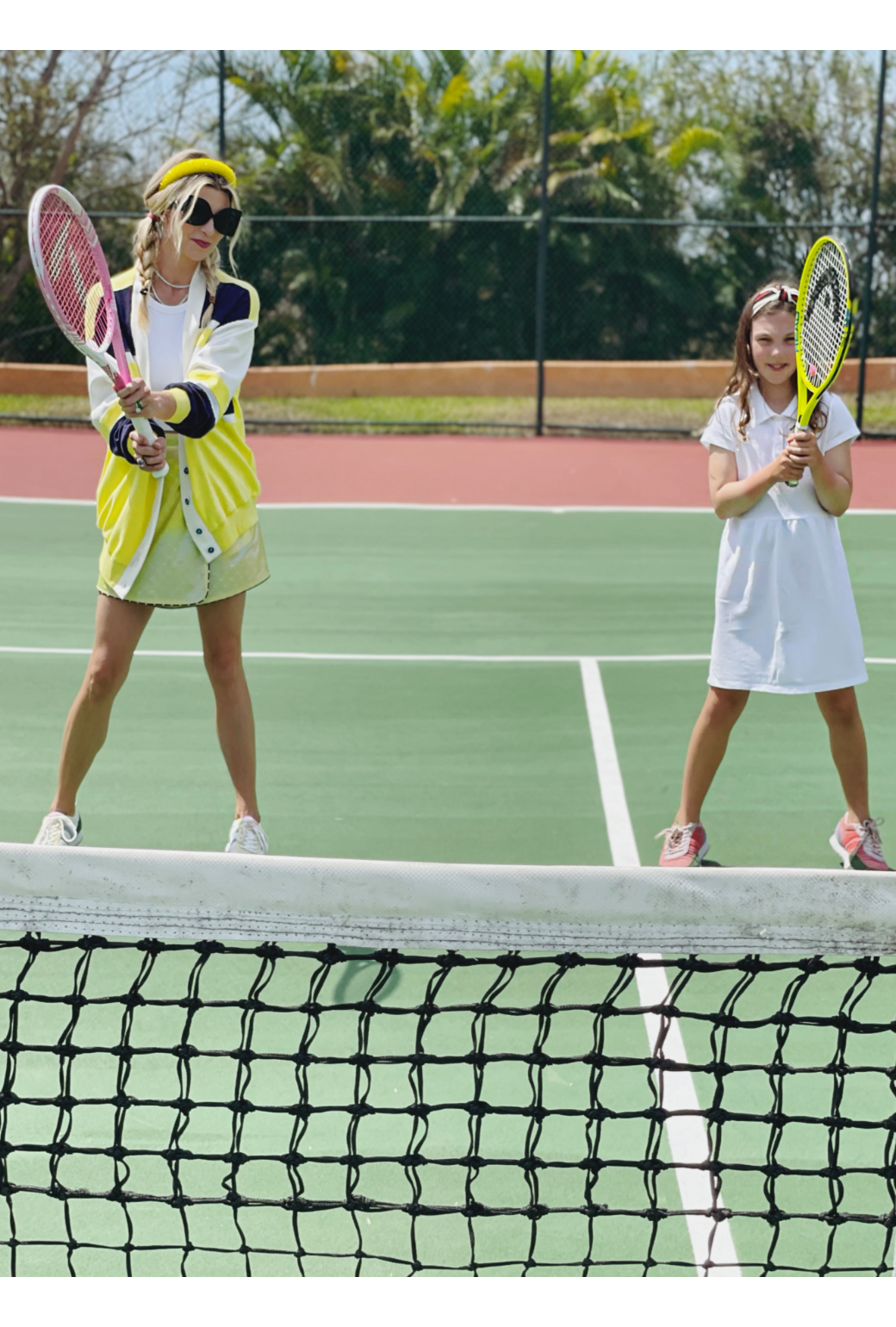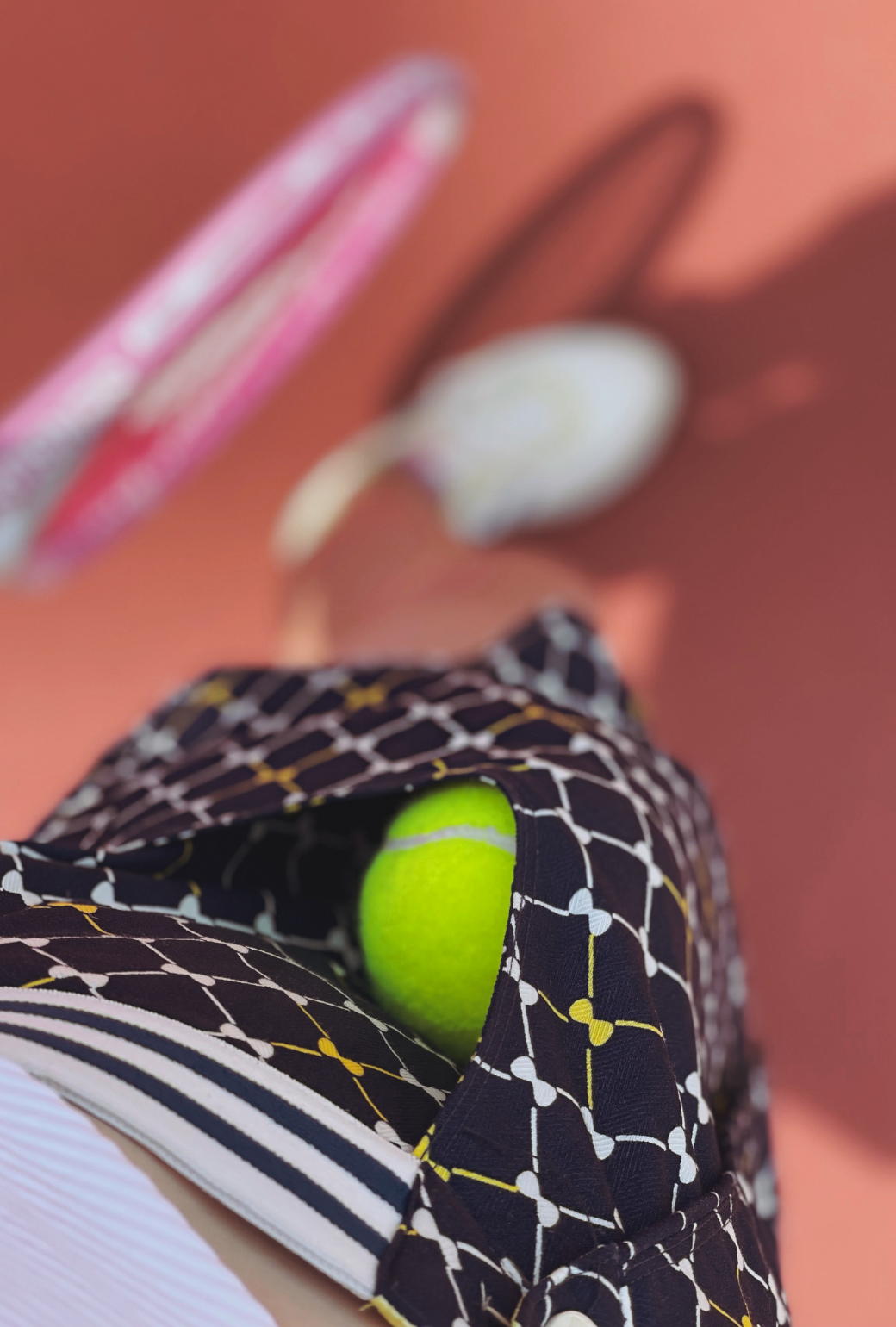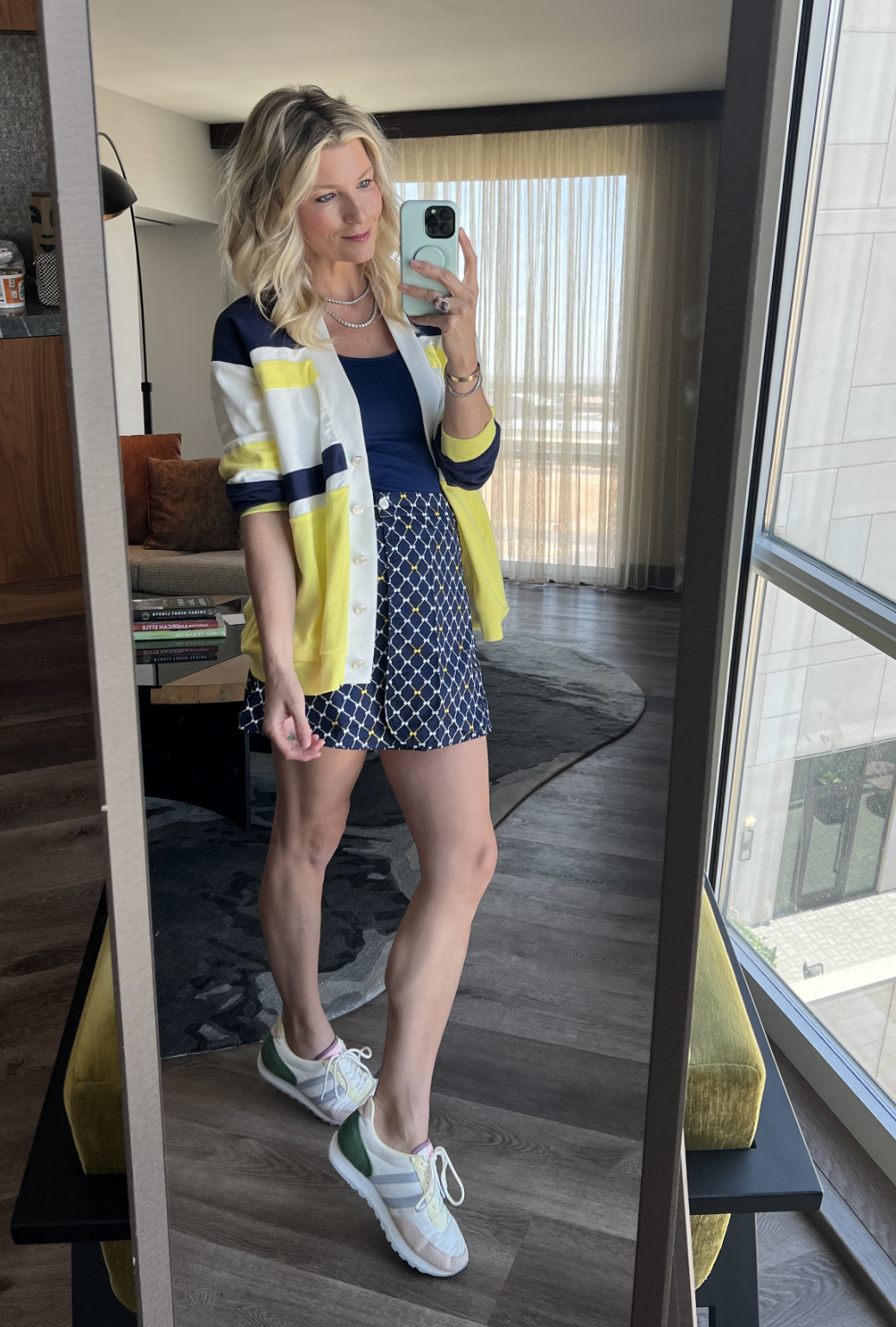 Reversible Tennis Skirt - Navy Bows & Yellow Lurex
$128
If there is anything better than a cute tennis skirt, then it's a Reversible CUTE Tennis skirt avec 2 looks in one! On one side, you have a whimsy bow print in navy, white and yellow to pair perfectly with its coordinating Cropped Peter Pan Tee, and on the other you have a cool, yellow lurex that looks incredible with our White Tennis Tank + Tennis Cardigan. *Runs slightly larger than the Classic Pleated Tennis Skirt and sits slightly lower on the waist.

Morgan wears size XS in the Instagram Try-On. Visit @shopburu 's story highlights to review.
Size XS Length measures 15" from waist to hem. Waist measures 28" before stretch.
Side 1: 100% Cotton , Side 2: 100% Polyester.
Reversible Tennis Skirt - Navy Bows & Yellow Lurex
$128
Reversible Tennis Skirt - Navy Bows & Yellow Lurex