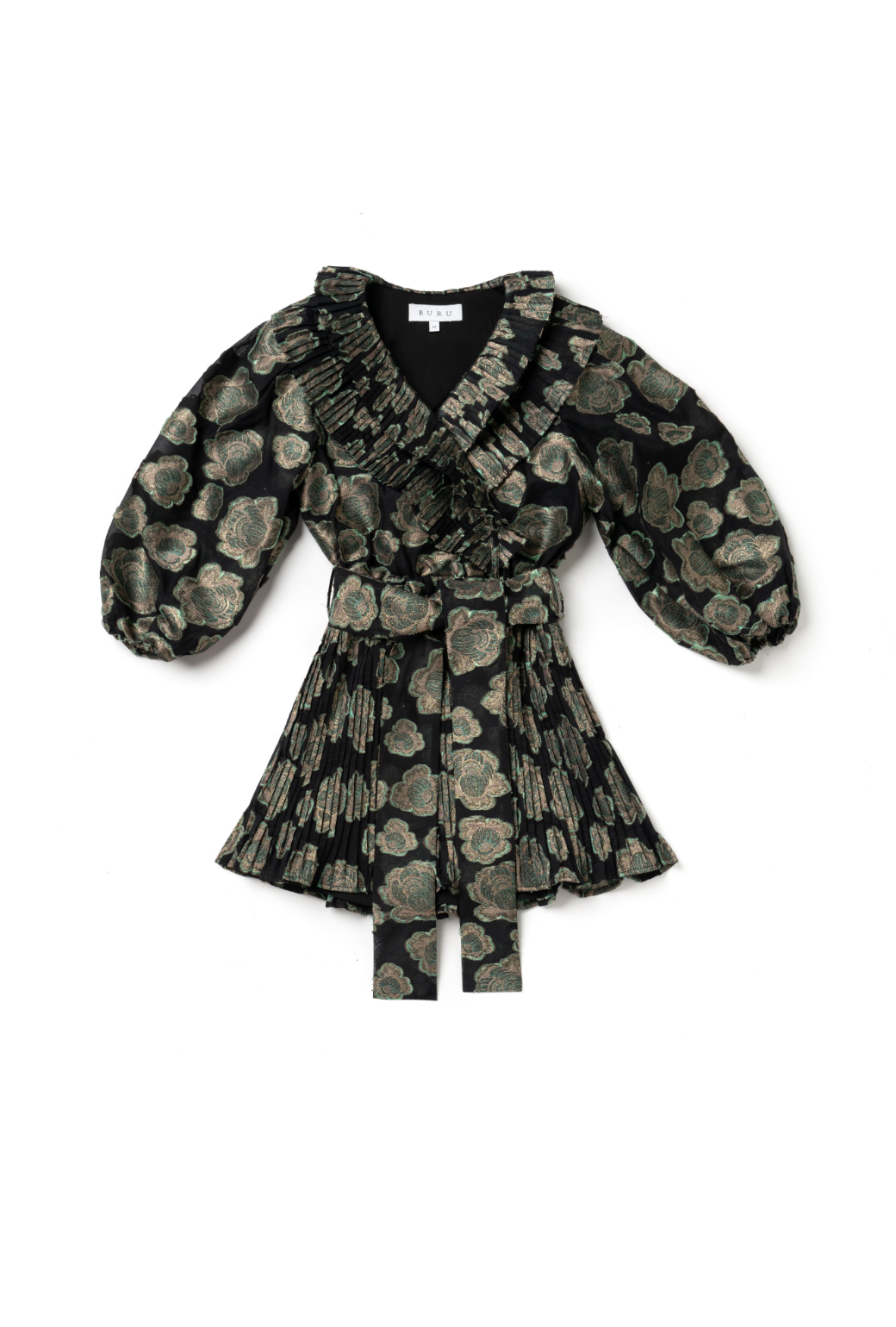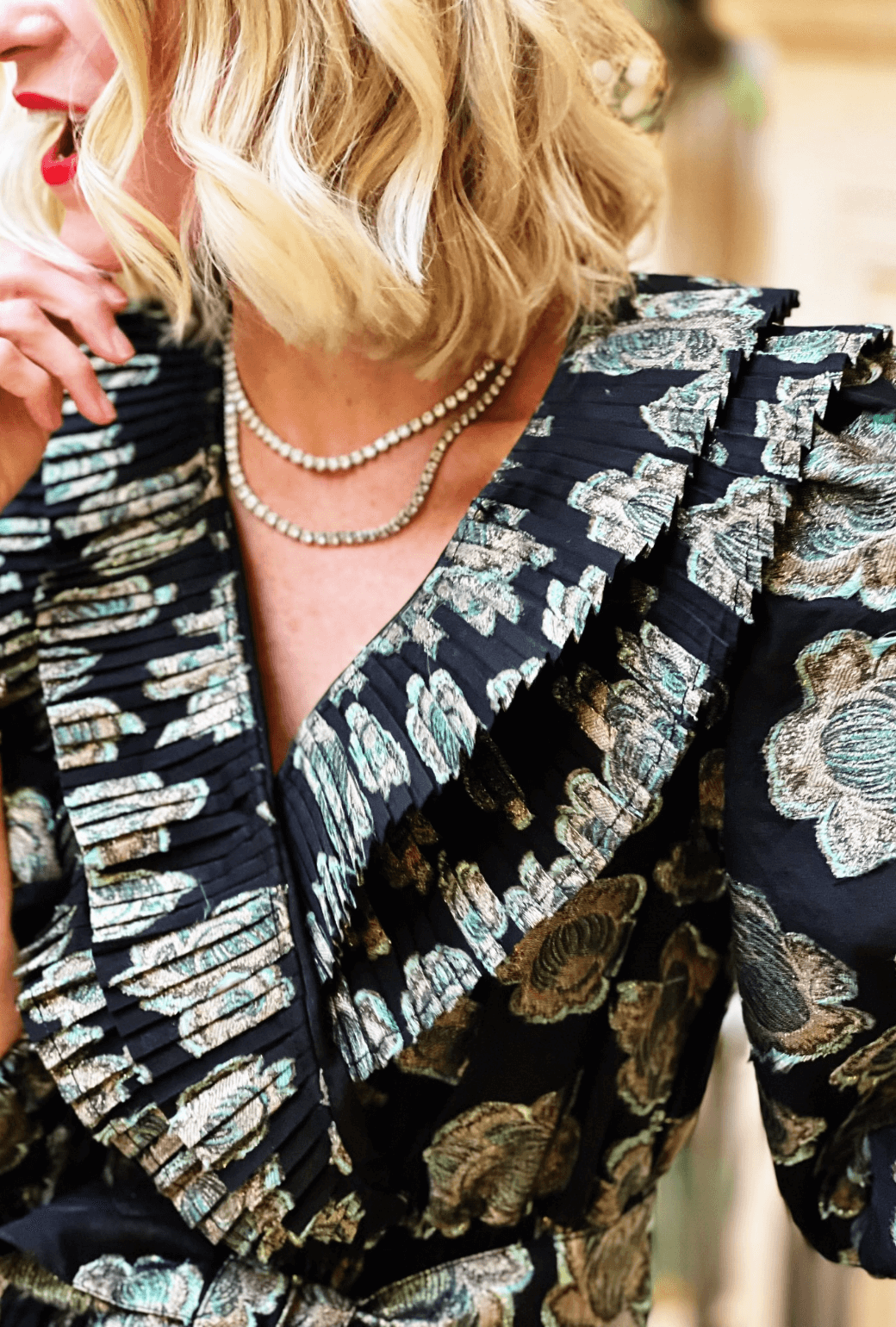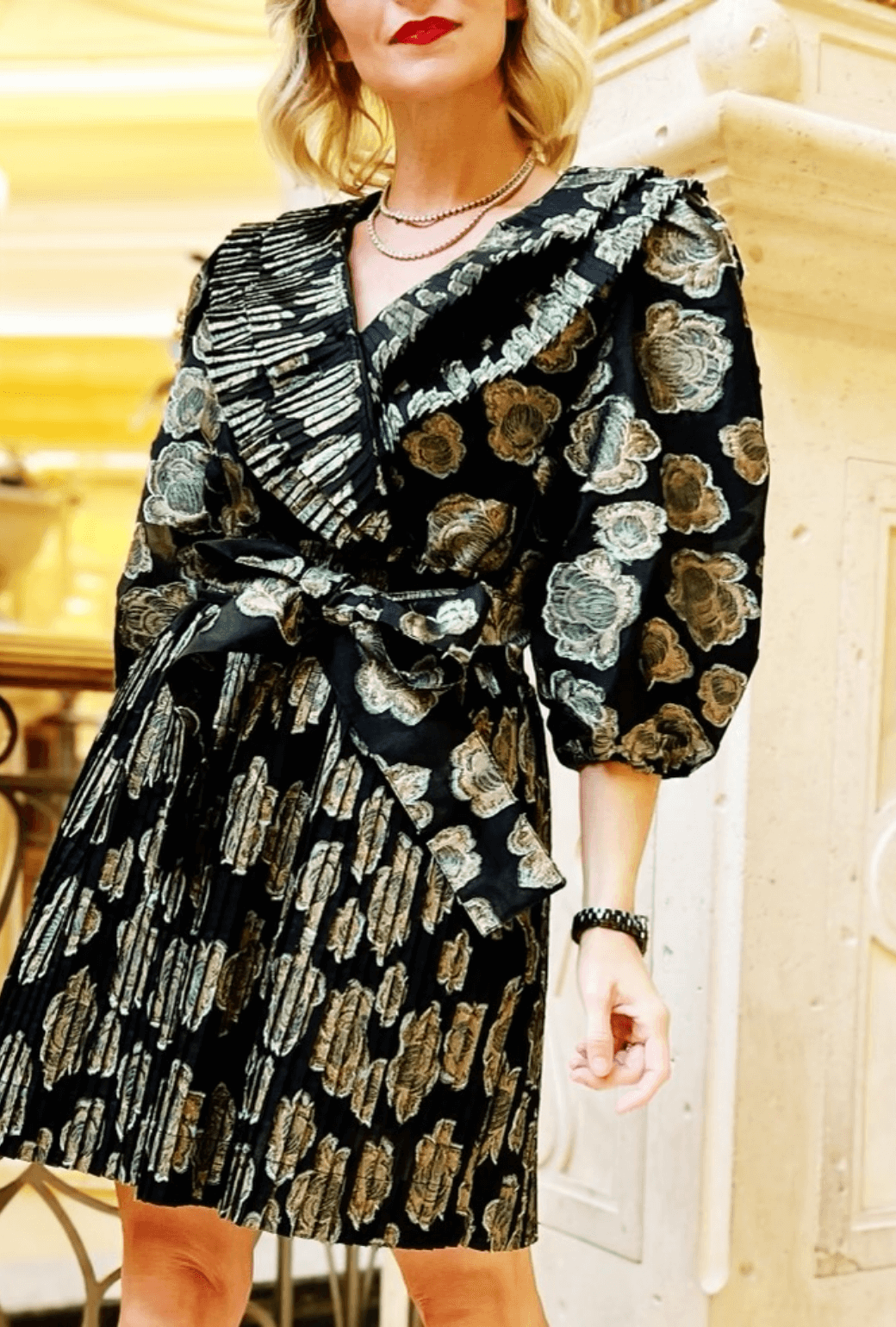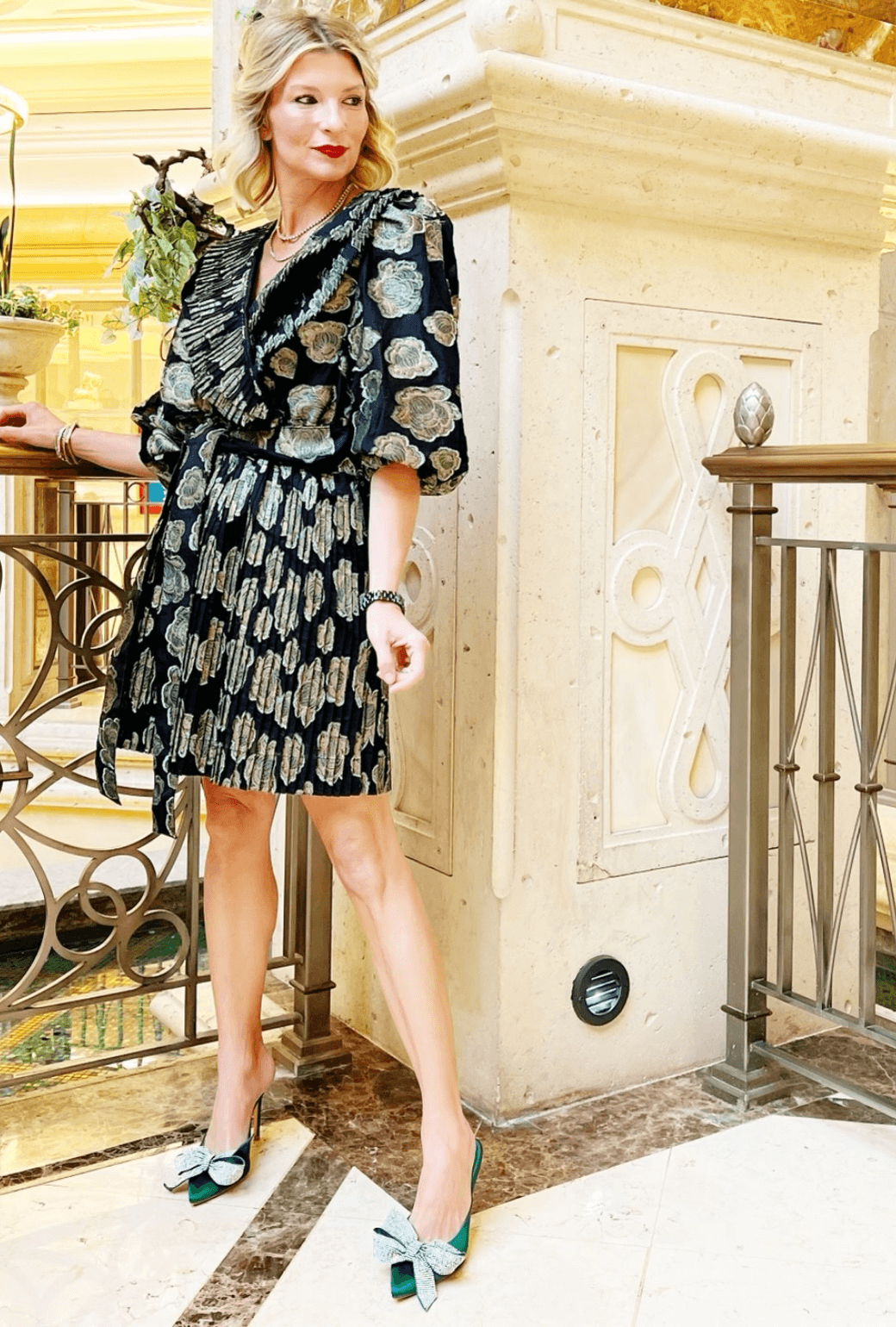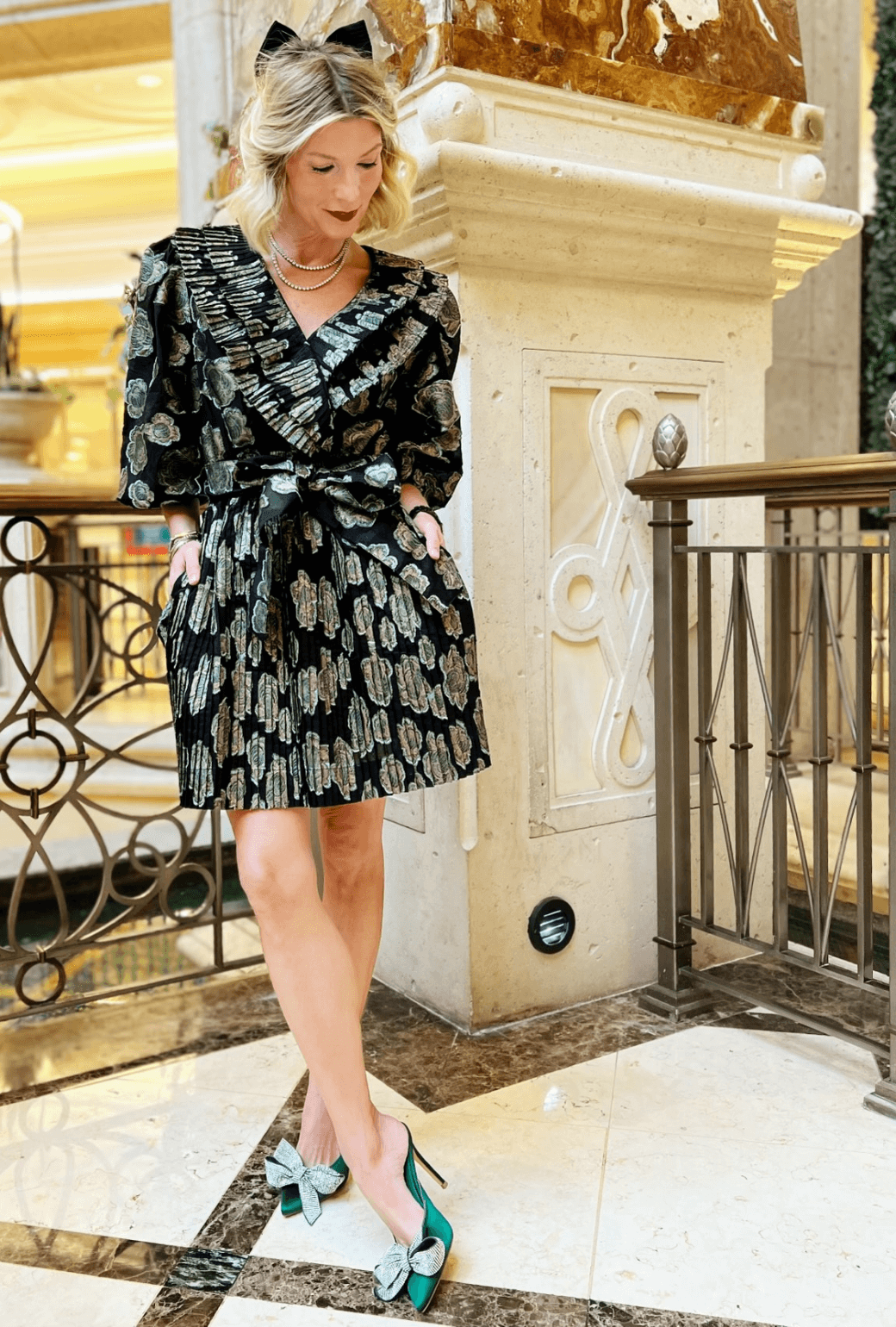 MINI Blanche Dress
$268
Inspired by one of our favorite characters of all time, The Blanche Dress has Devereaux written all over it - and now she's available in a MINI! The elegantly embroidered Green Rose fabric pleated to perfection is all the ladylike you need.  We love her smocked waist, snap front and sheer balloon sleeve. 
**PSA: this beauty goes on over the head.  She can't be stepped into.
Why We Love It
Pockets!
Washable
Fully Lined
Functional Buttons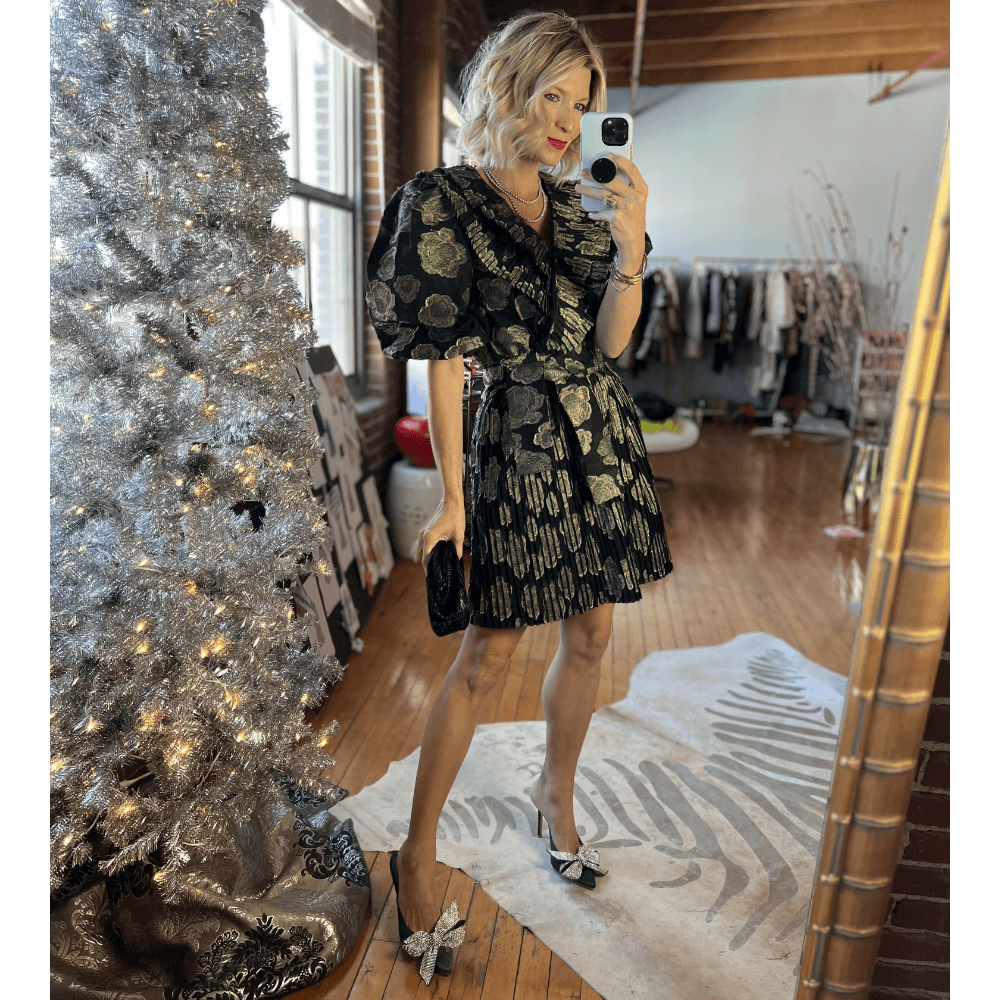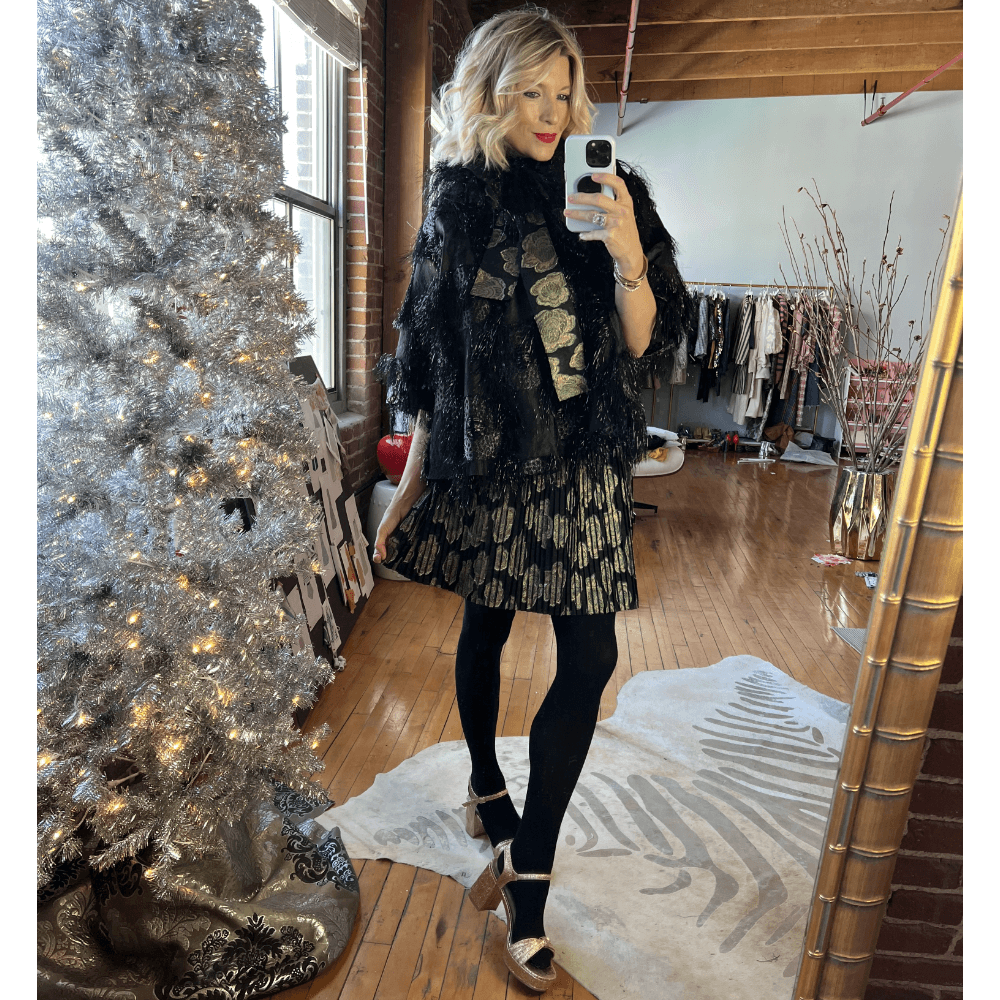 Styles for Days
The perfect cocktail attire. Simply add our Green Rhinestone Bow Mules the Pleated Pouf - Voila! Party ready.
A little bit over the top, a lot o' bit fabulous. Adding black tights, our Rose Gold heels and the Black Eyelash Car Coat makes a striking ensemble for your Holiday occasions.