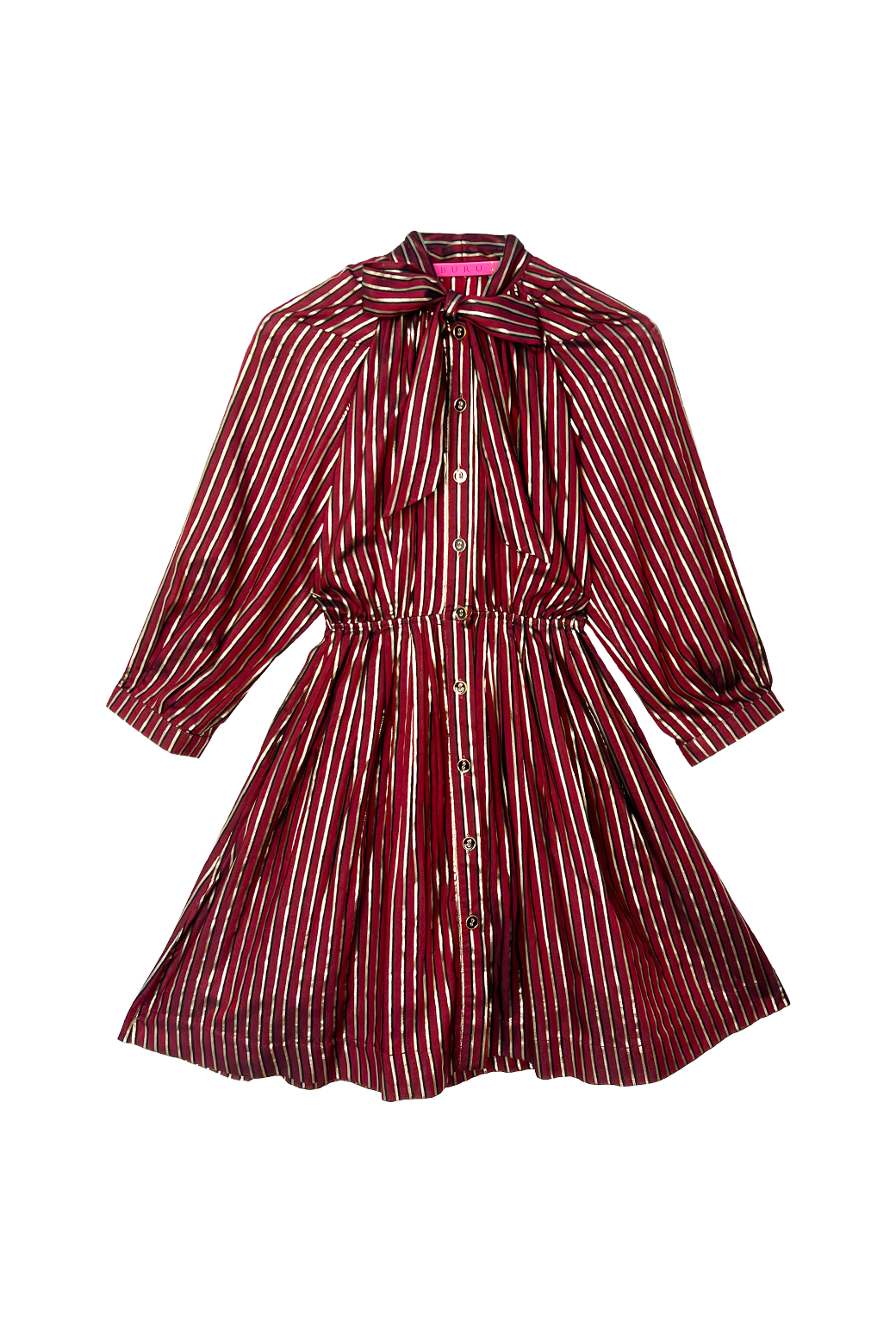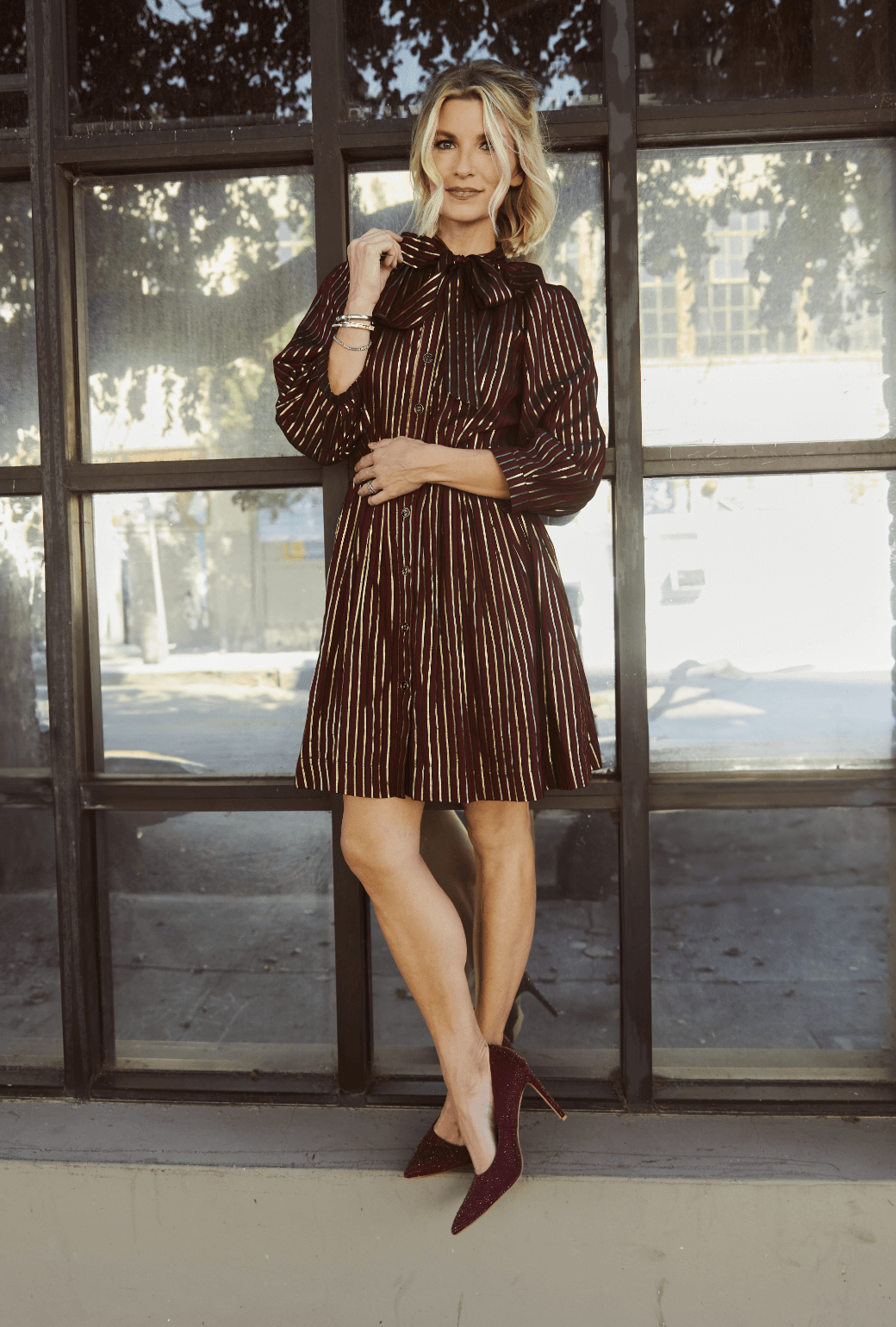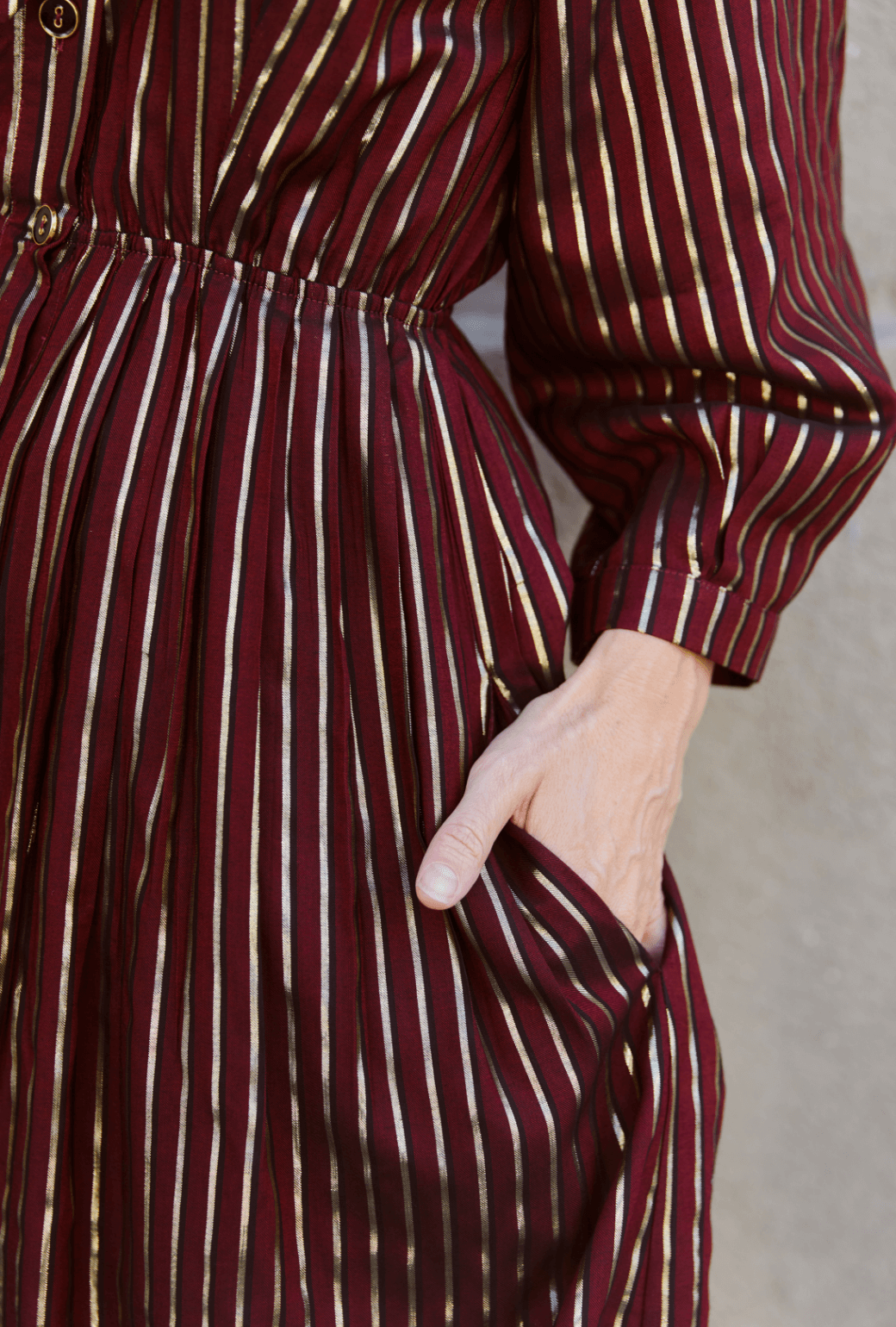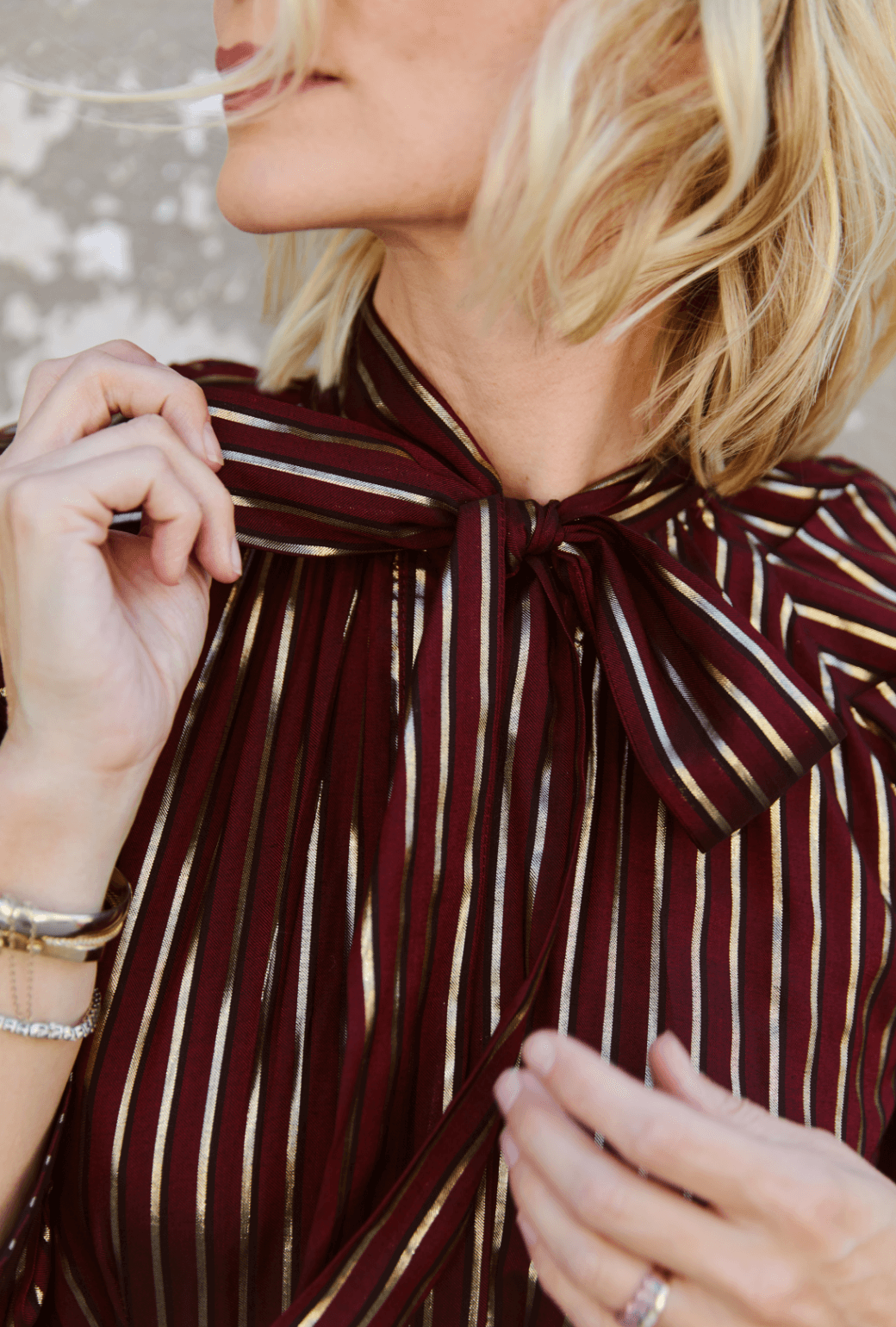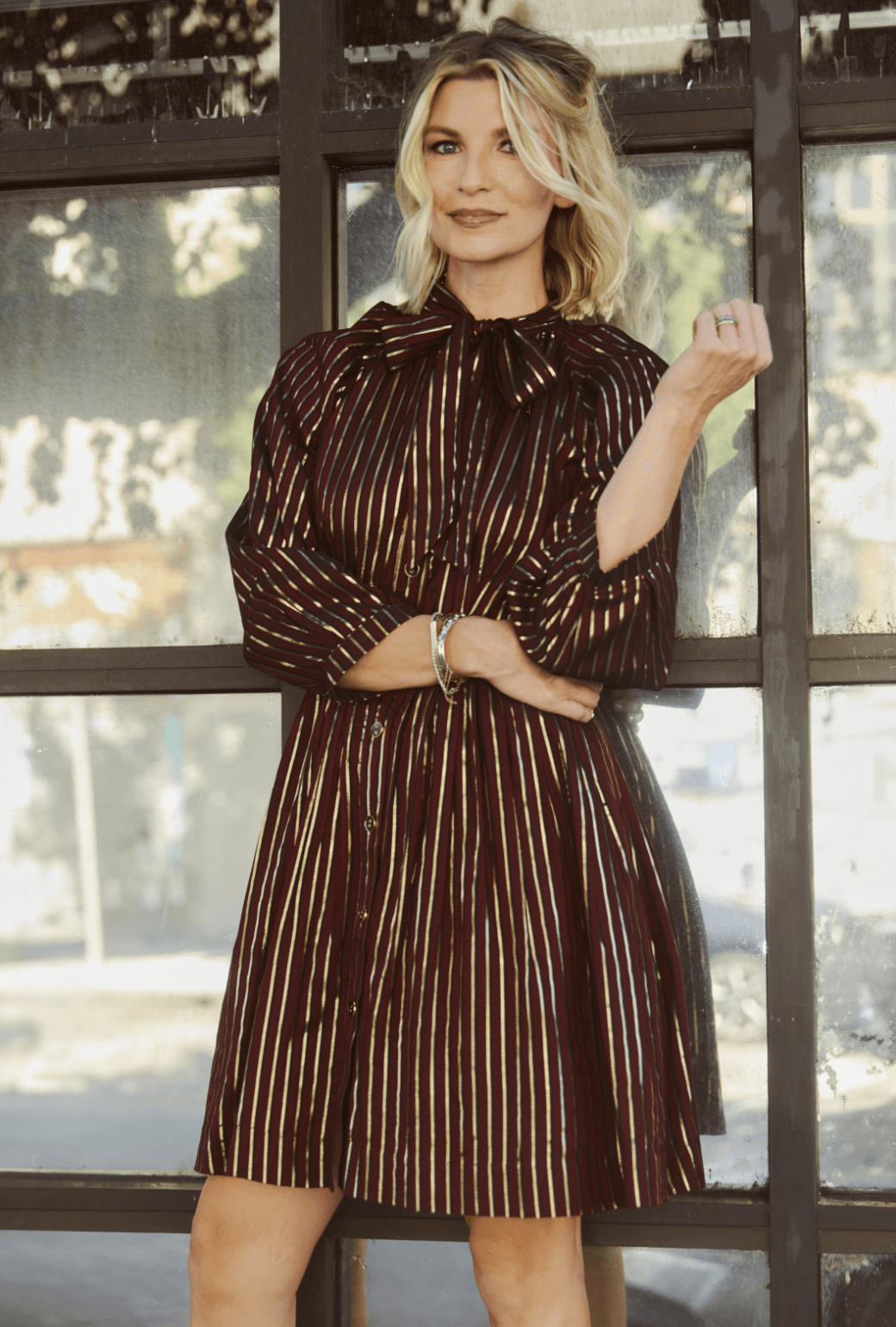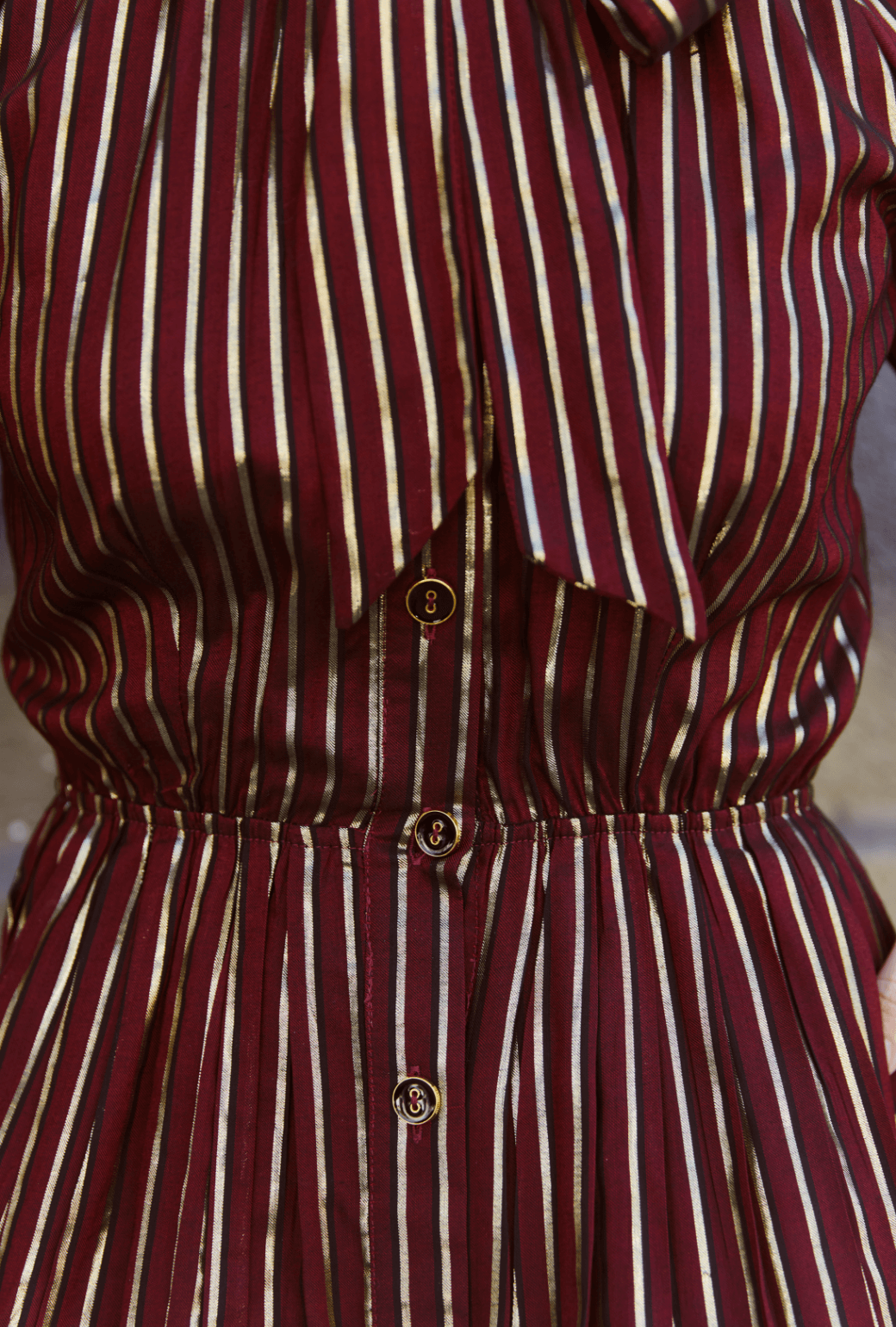 MINI 9 to 5 Shirtdress
$298
Our 9 to 5 Shirtdress is polished, comfortable and chic - and now she's available in a MINI! With all of the function of our traditional silhouette that you love - billowy sleeves, elastic waist, versatile necktie - the raised hemline and fun metallic stripe give her a bit of flirty flair. Wear her to the office then head out for dinner, she'll take you from 9 to 5 with comfort and class. 

MINI 9 to 5 Shirtdress
$298
Why We Love It
Fully Lined
Functional Buttons
Pockets!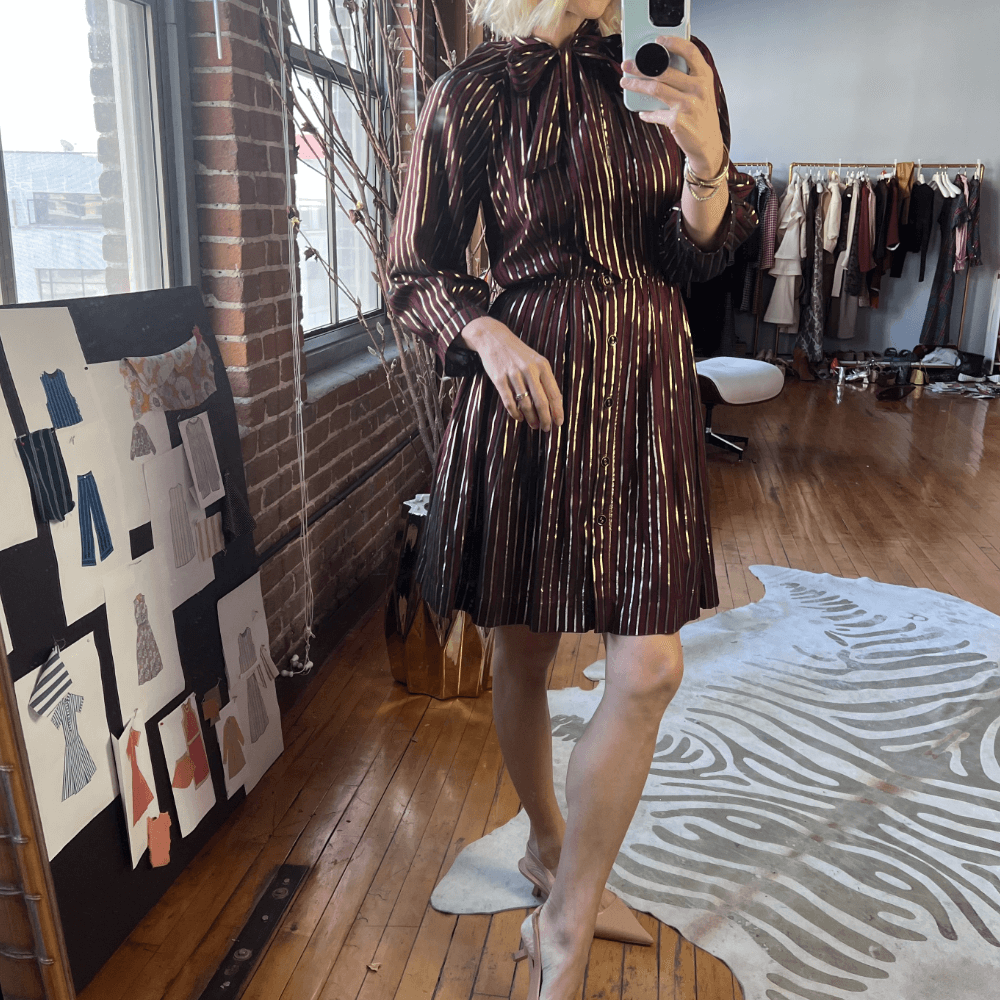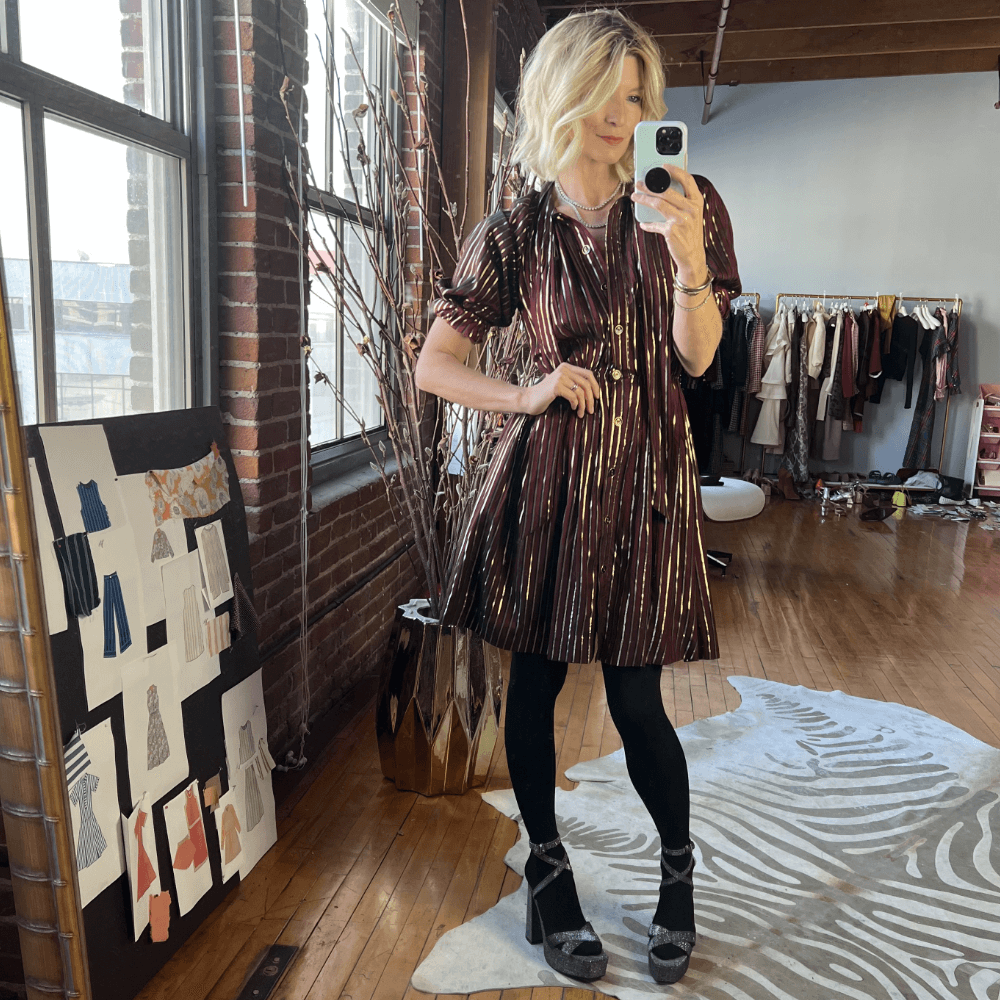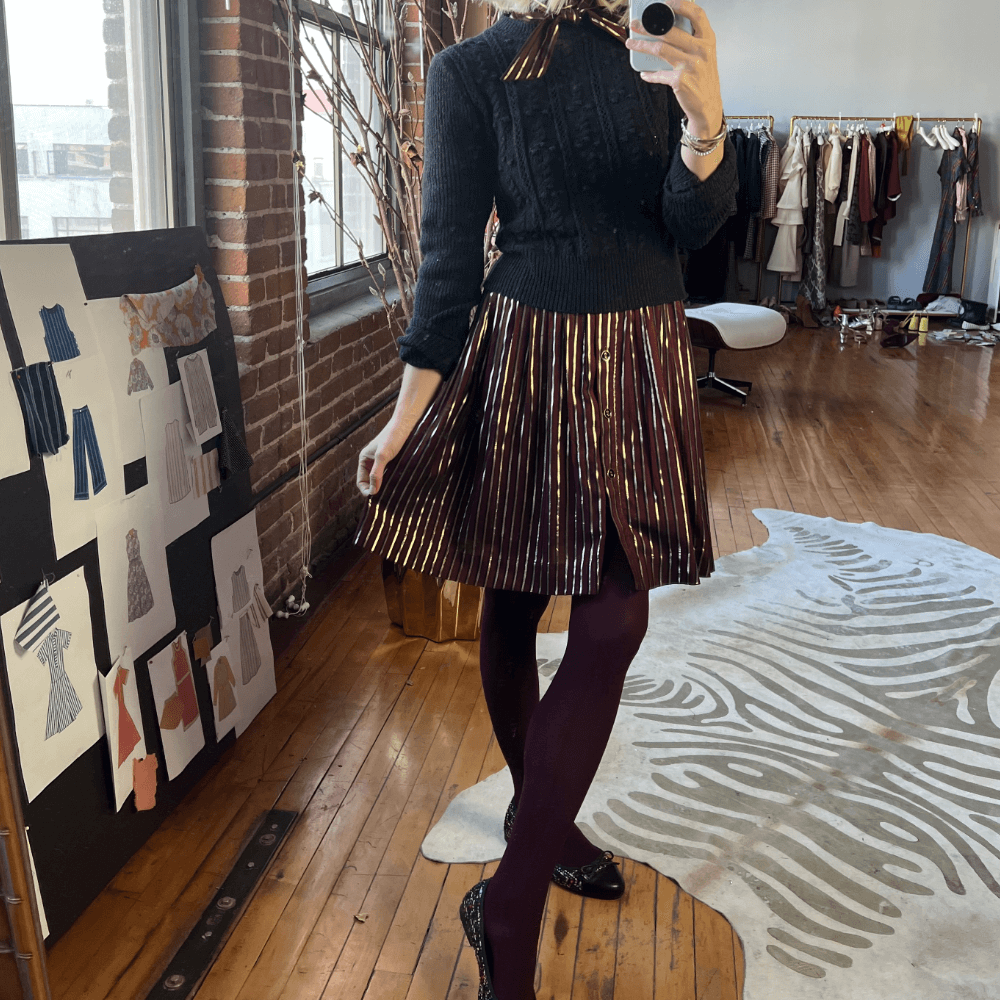 Styles for Days
A neutral shoe allows this metallic striped 9 to 5 shirtdress to shine on its own. Fully buttoned and tied with a bow gives the perfect preppy vibes.
Add tights and our glitter lurex heels for a more cocktail appropriate look. Leaving a loose necktie and a few buttons undone makes a fun, flirty statement.
Give the illusion of a skirt by topping this dress with a sweater. Our cap toe tweed ballet flats provide polish without sacrificing comfort.