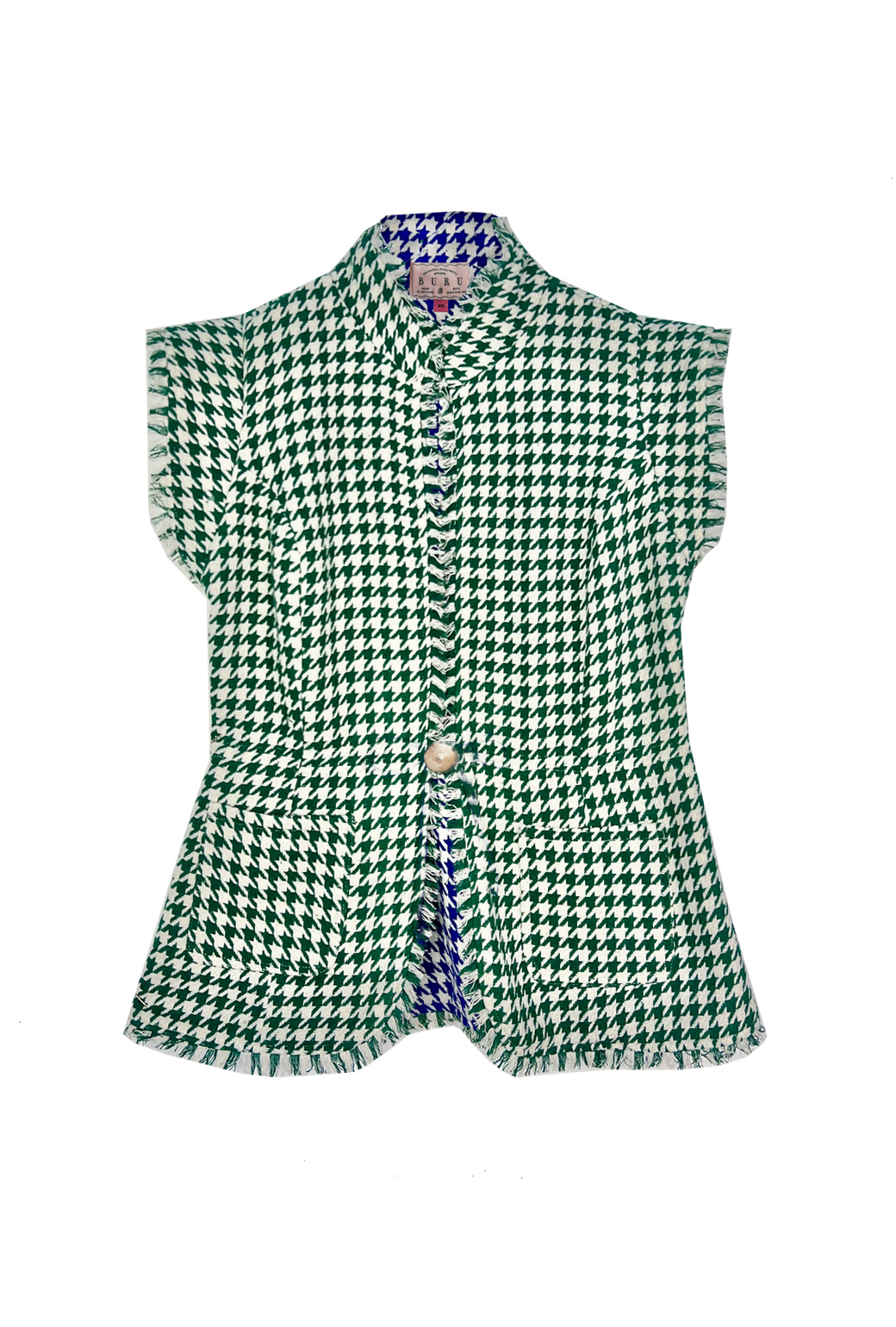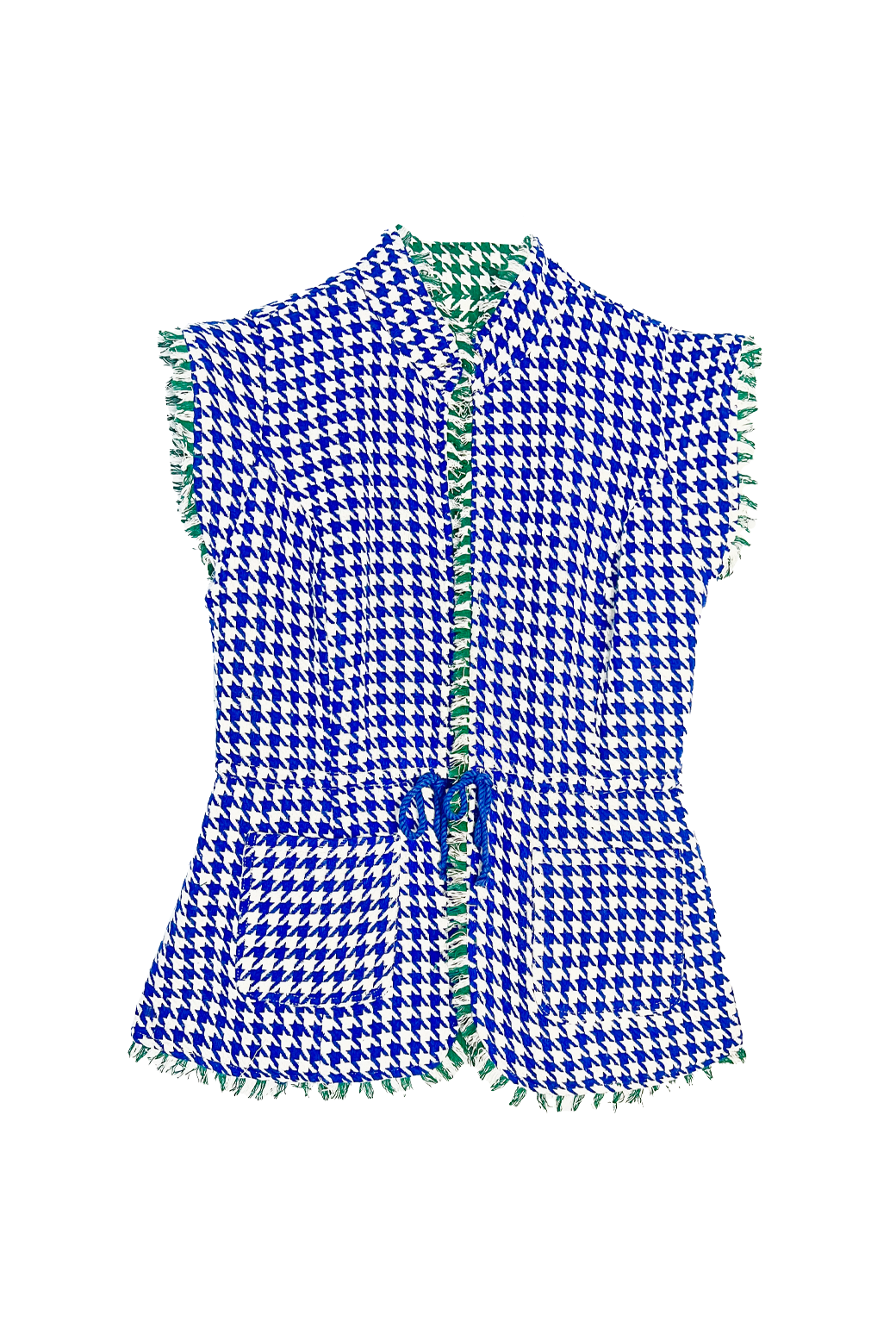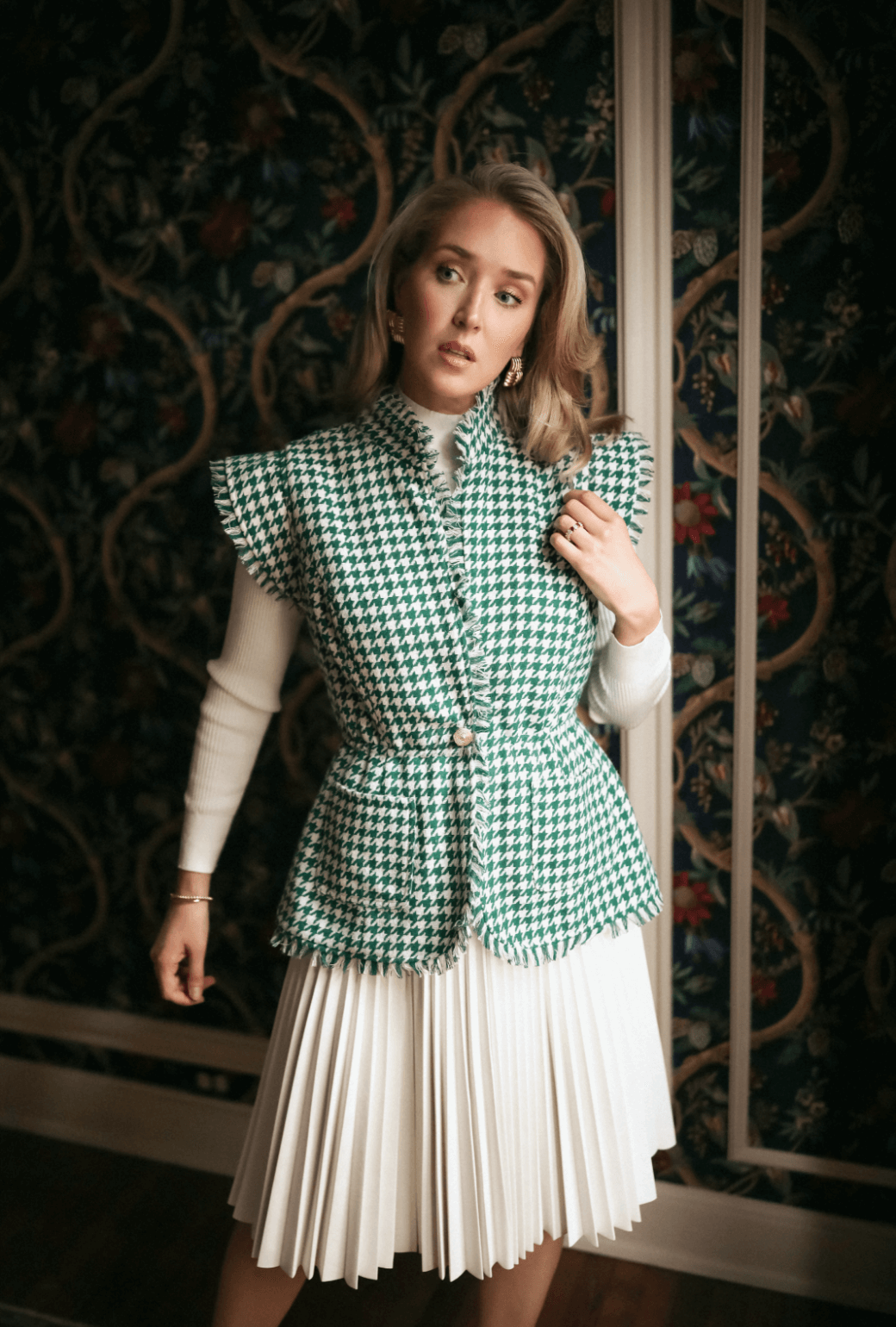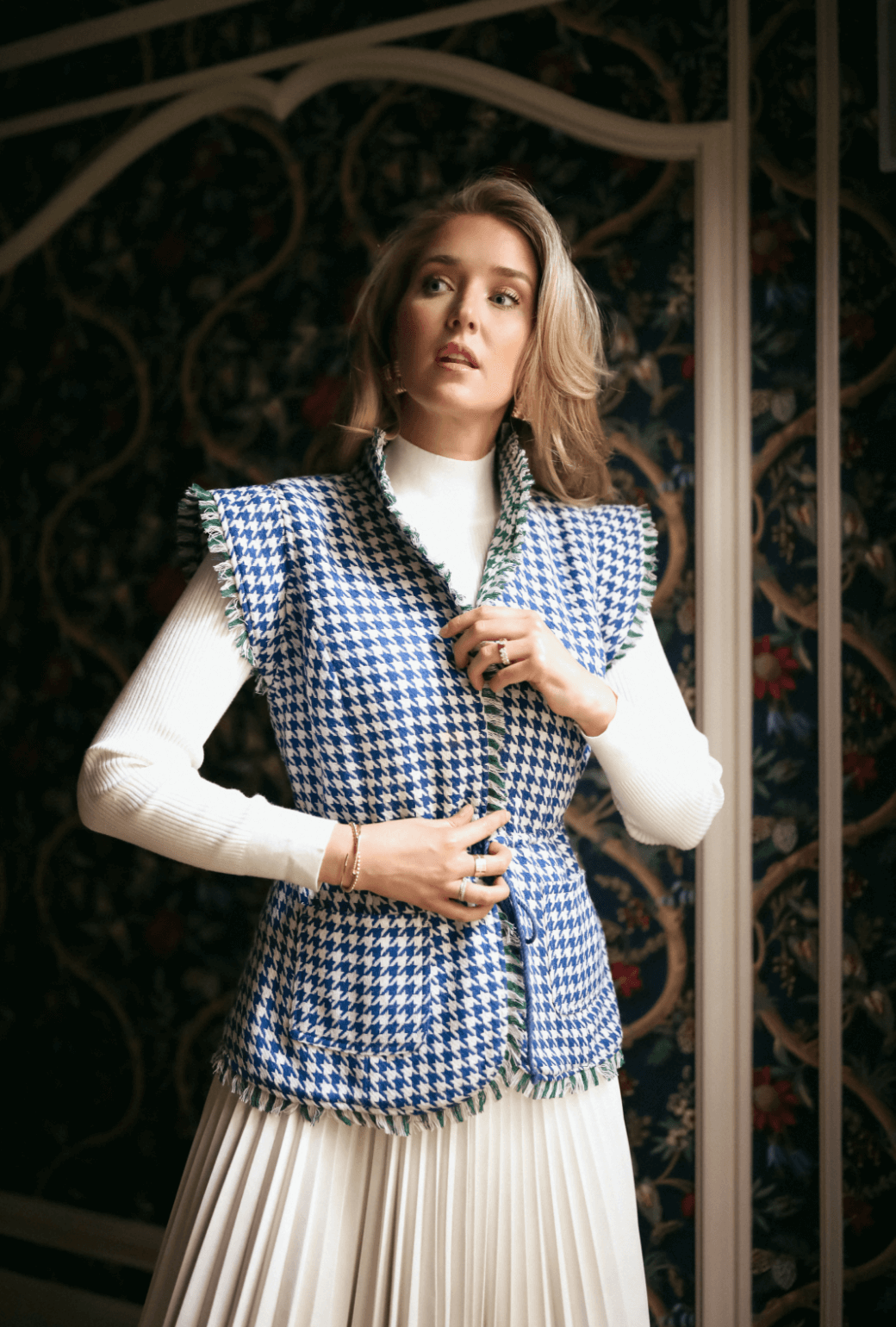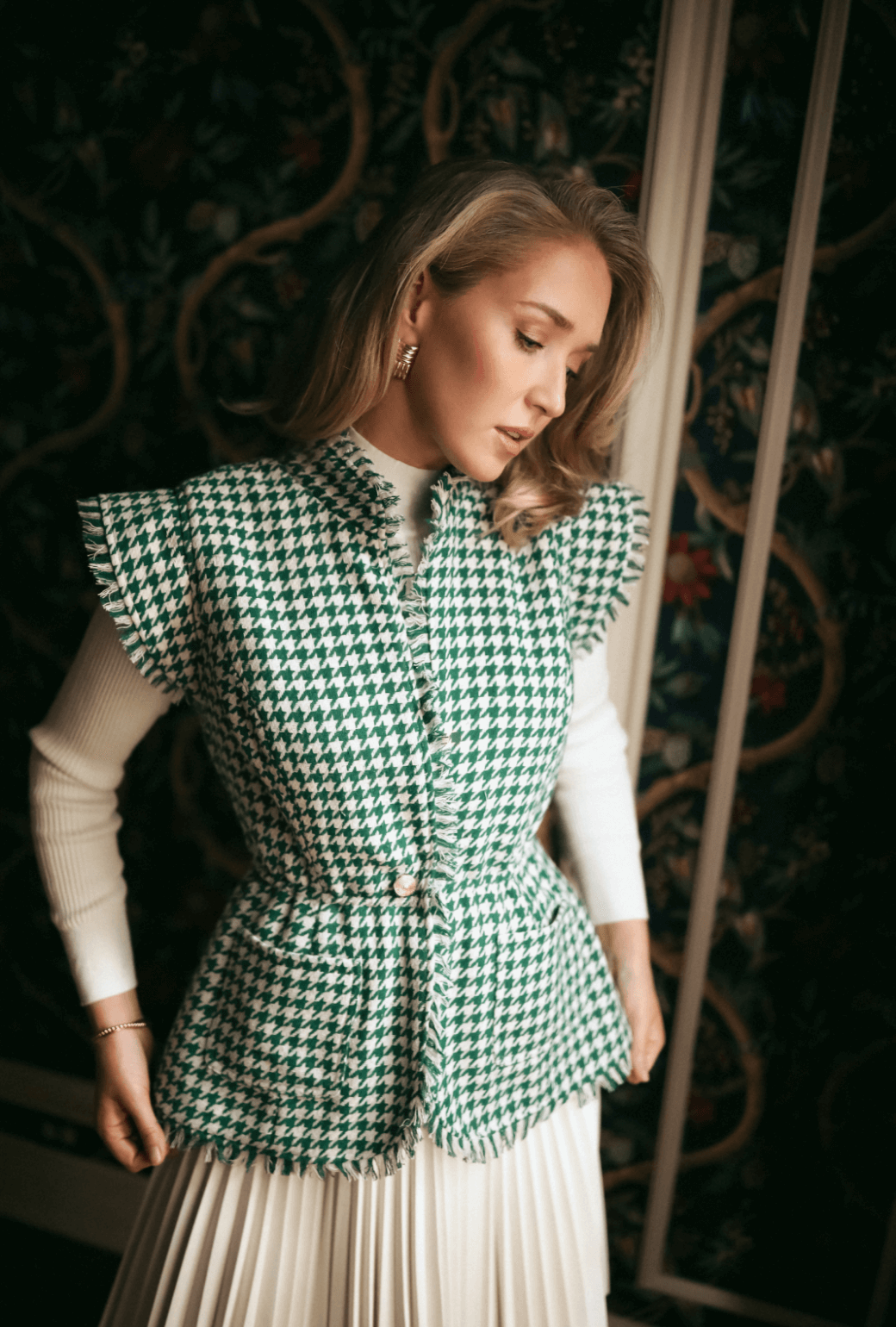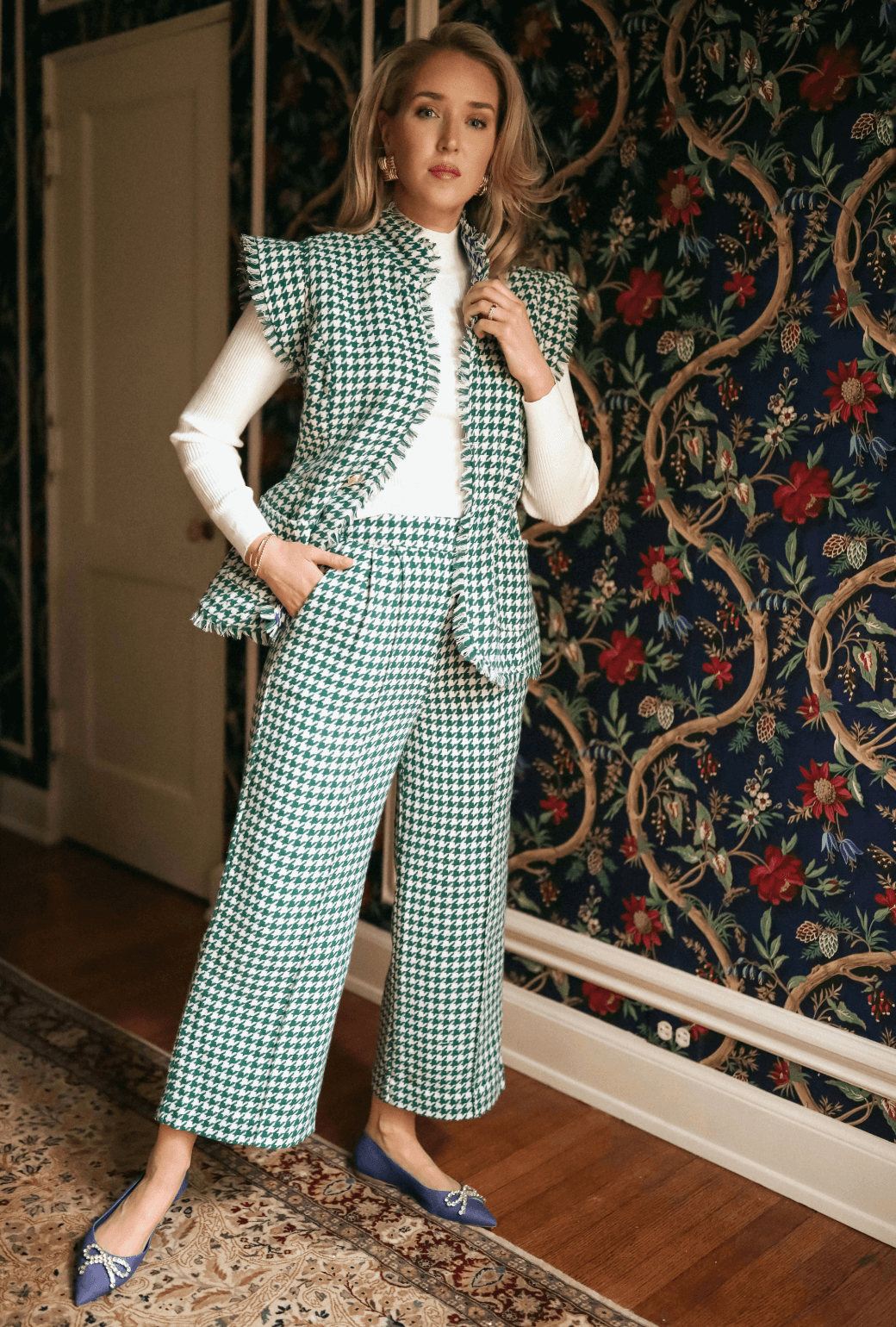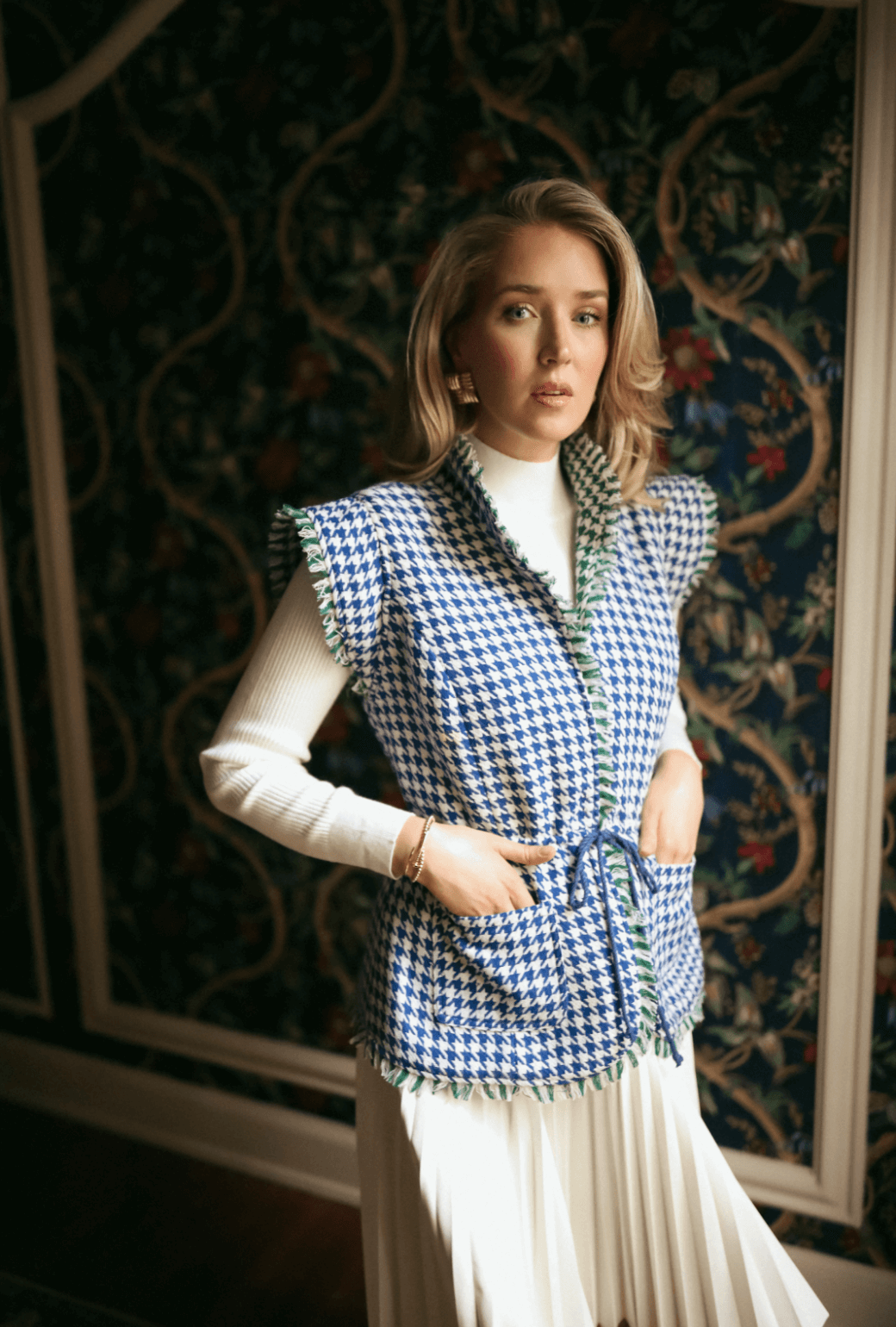 BURU x Mary Orton Reversible Vest
$298
One of the guiding principles of BURU design is to create pieces that can be worn multiple ways and extend their value in your wardrobe. Sometimes that comes in the form of different styling options, and sometimes that comes in the form of a reversible garment - who doesn't love two looks in one piece? We certainly love this new reversible vest in a stunning wool houndstooth print. Kelly green and white with a gold button enclosure on one side, and cobalt blue and white on the other with a drawstring enclosure - this might just be the only outerwear piece you need this Holiday season (and beyond!). There are truly endless ways to wear this piece - with jeans and a sweater, paired back to the matching Green and White Houndstooth Pants, dressed up over a skirt, under your winter jacket if an extra layer is needed, we hope you love it as much as we do!
BURU x Mary Orton Reversible Vest
$298
BURU x Mary Orton Reversible Vest
Hi there!
This item will begin shipping the week of:
If you need it to arrive by a certain date, please choose expedited shipping at checkout. You can also leave us an order note from the cart screen.
xx, Birdie
Why We Love It
Fully Lined
Functional Buttons
Pockets!
Elastic Waist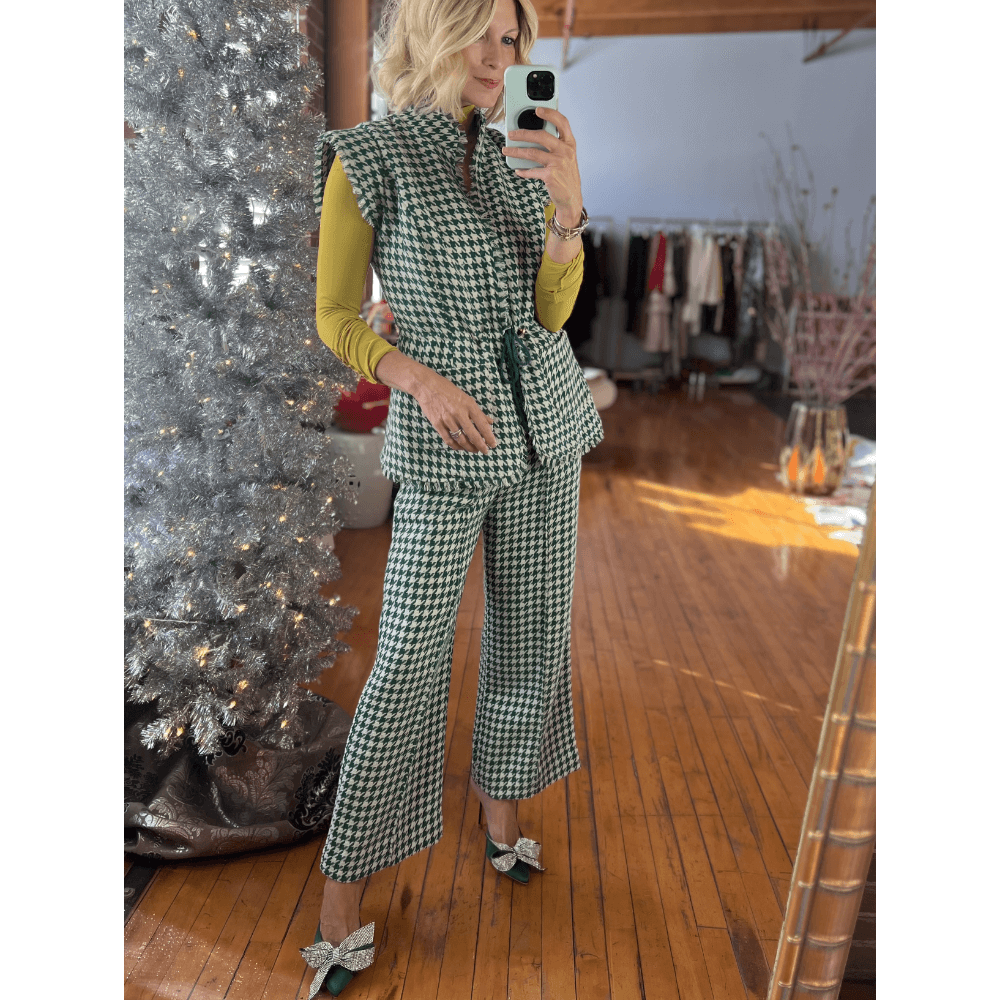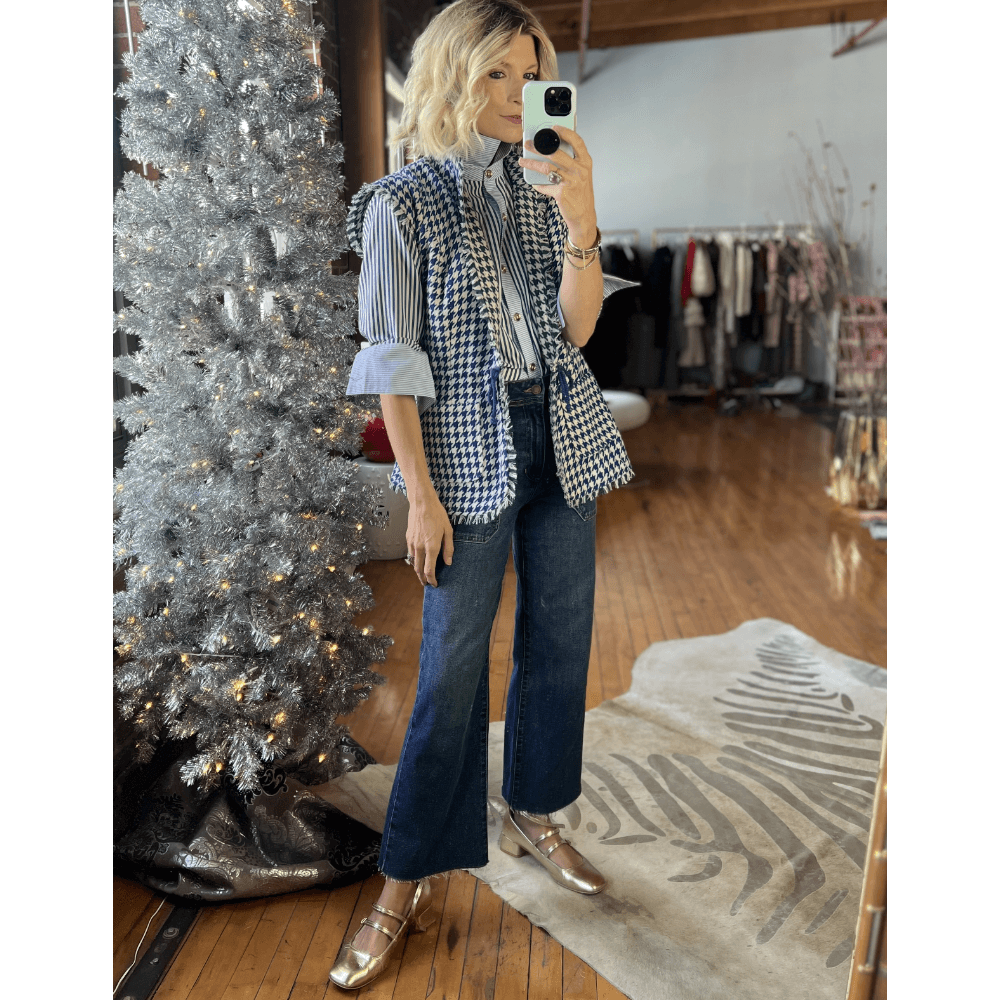 Styles for Days
Pair the Reversible Vest with the matching Center Seam Trousers for a head to toe look. Layering over an unexpected complementary color adds an element of fun to this classic textile and design.
This reversible vest is the only outerwear piece you need. Add to your casual daytime look for a statement piece. The blue and white houndstooth side is perfect with denim and a blue stripe.