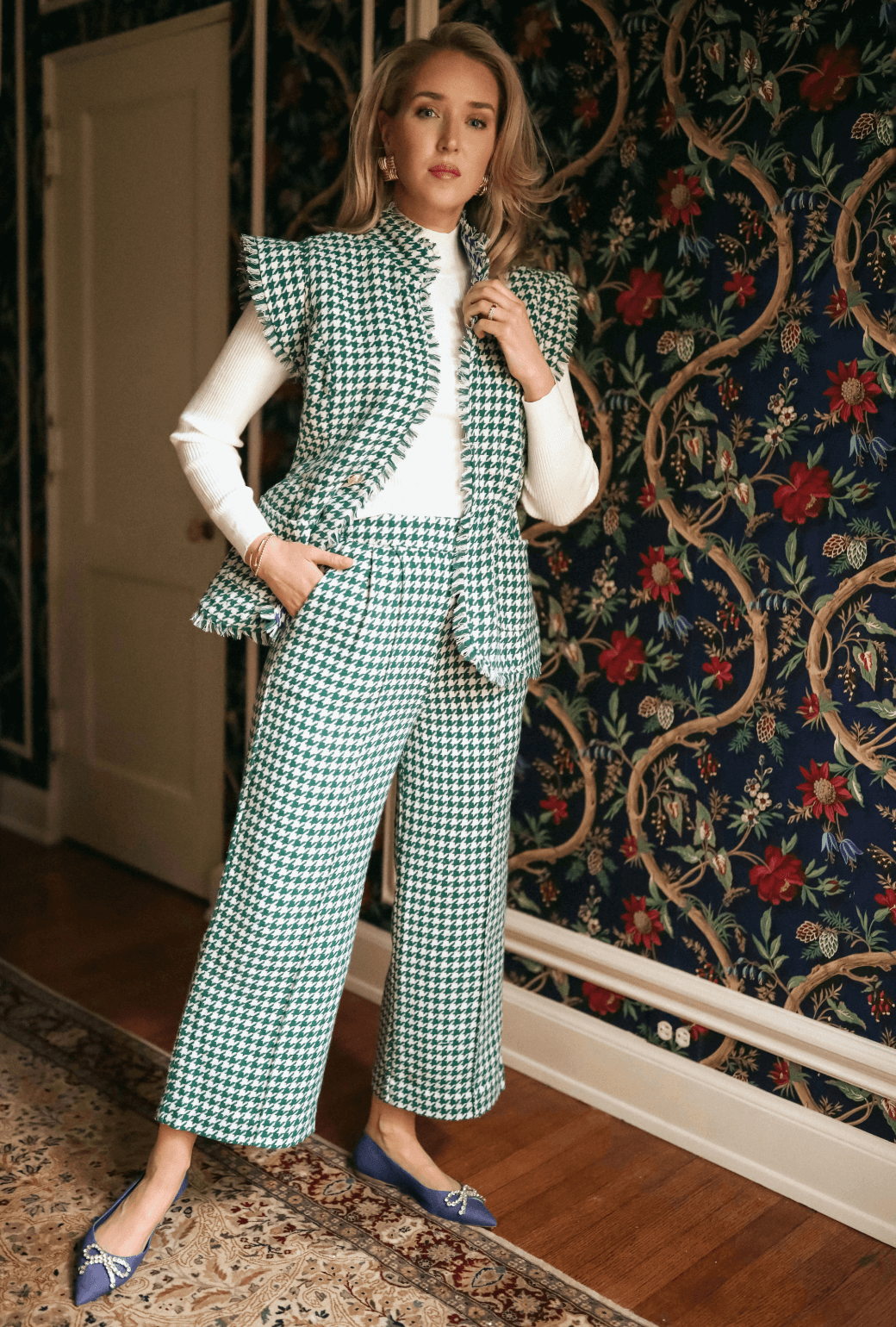 BURU x Mary Orton Center Seam Trousers
$248
With Spring 2024 runways showing looks full of suiting and business casual trends, we are excited to add a new trouser silhouette to the BURU collection. The BURU x Mary Orton Center Seam Trouser has a more tailored style but still offers a flexible, comfortable fit with an elastic waist back. With a flattering flat front, center seam down the straighter leg, and a classic houndstooth print in kelly green, this trouser looks as stunning with a crisp, white button down as it does with a cozy sweater. We also love them topped with the matching vest.
BURU x Mary Orton Center Seam Trousers
$248
BURU x Mary Orton Center Seam Trousers
Hi there!
This item will begin shipping the week of:
If you need it to arrive by a certain date, please choose expedited shipping at checkout. You can also leave us an order note from the cart screen.
xx, Birdie
Why We Love It
Pockets!
Elastic Waist
Fully Lined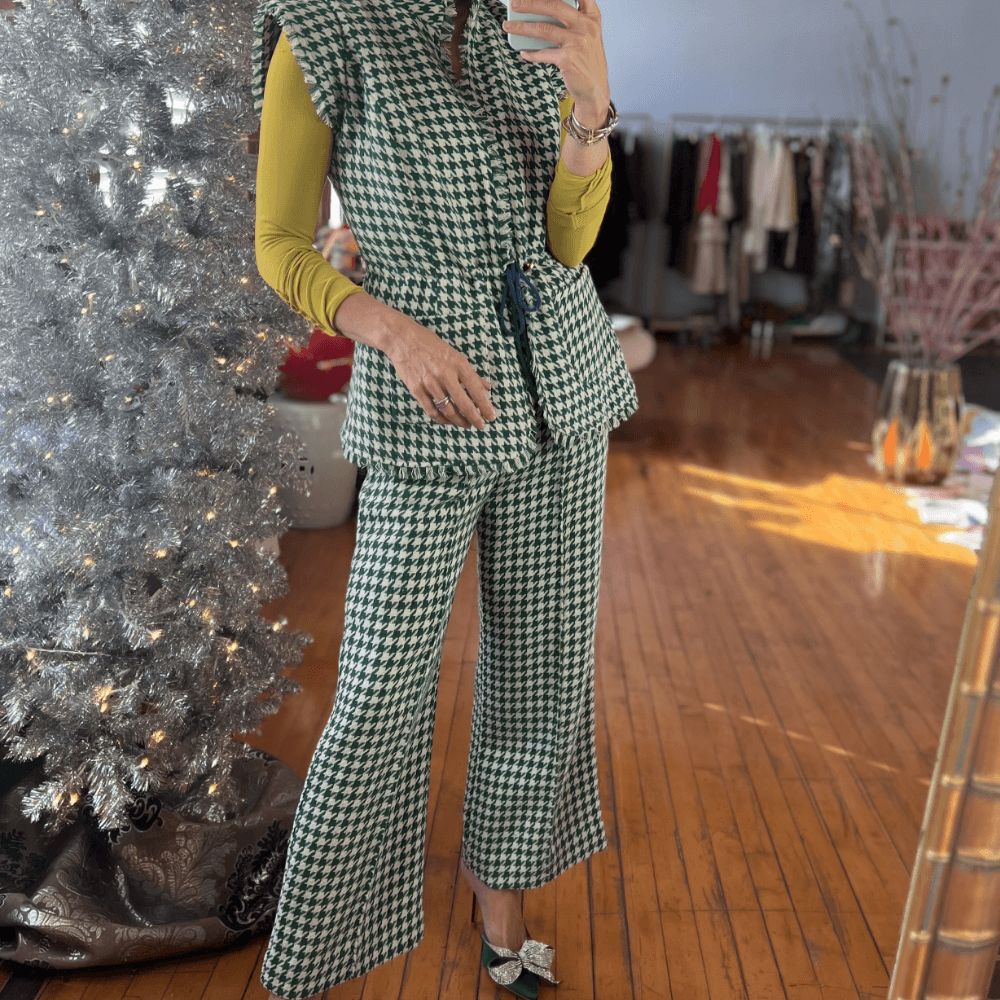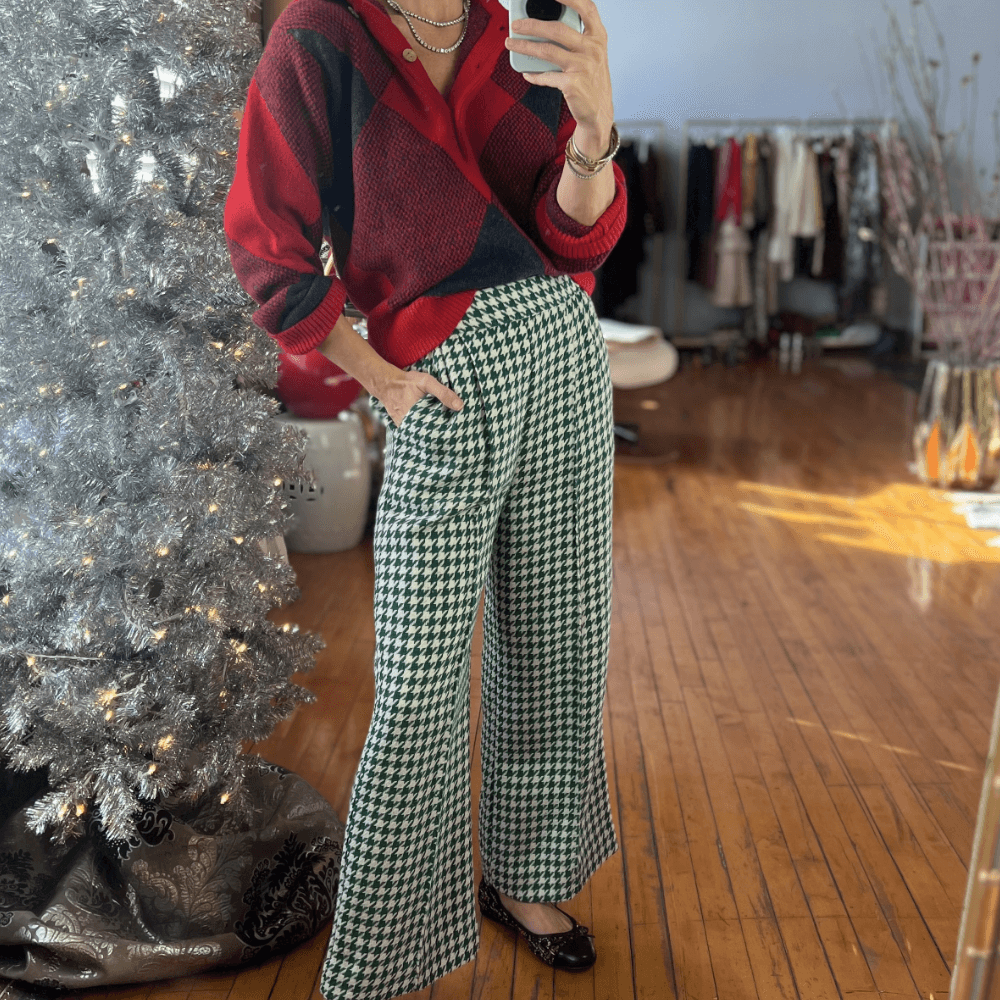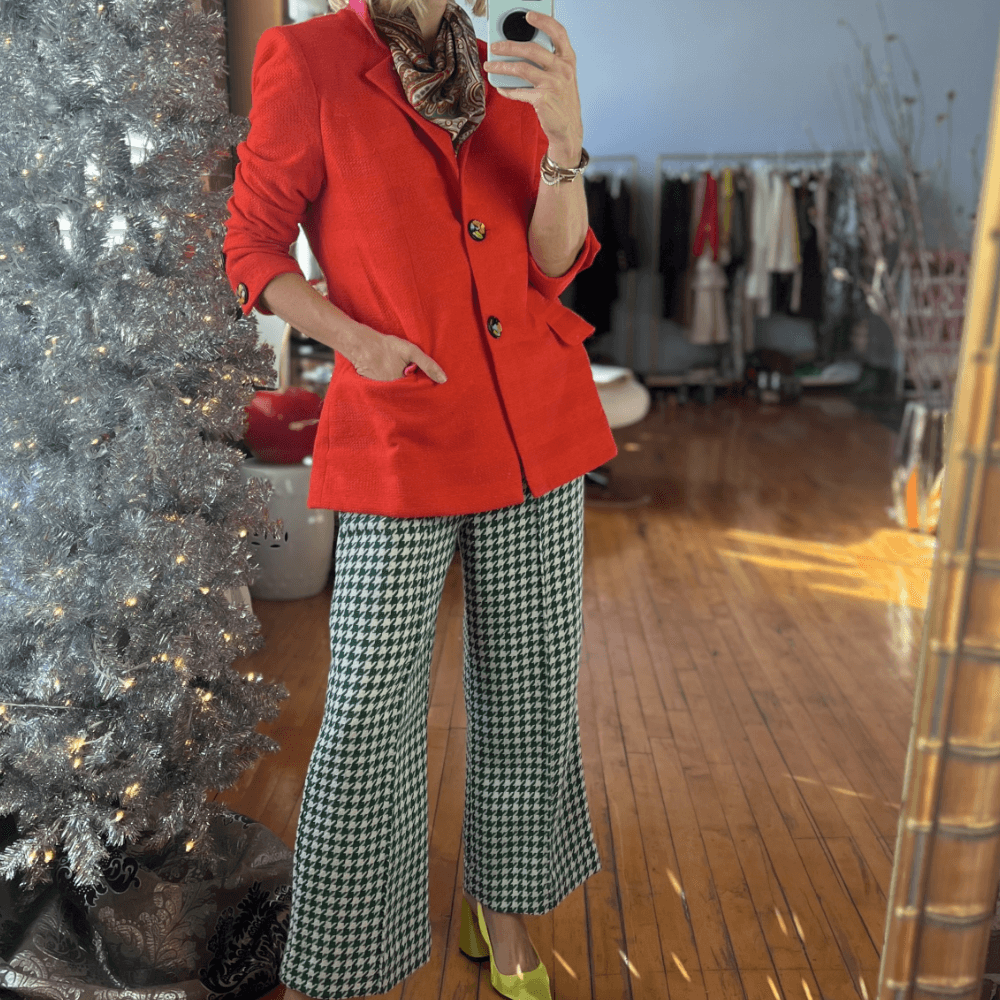 Styles for Days
Top the Center Seam Trousers with the matching Reversible Vest for a head to toe look. Layering over an unexpected complementary color adds an element of fun to this classic textile and design.
Easy to dress down, pair these trousers with your favorite cozy sweater. We love it with our Red Argyle Sweater for a festive look. And flats keep it casual but pulled together.
Pairing the trousers with our Buru x MG Boyfriend Blazer gives it a totally different suit silhouette and we love the mix of colors to keep it interesting. Adding our Green and Red Paisley scarf pulls the colors together and polishes the look.