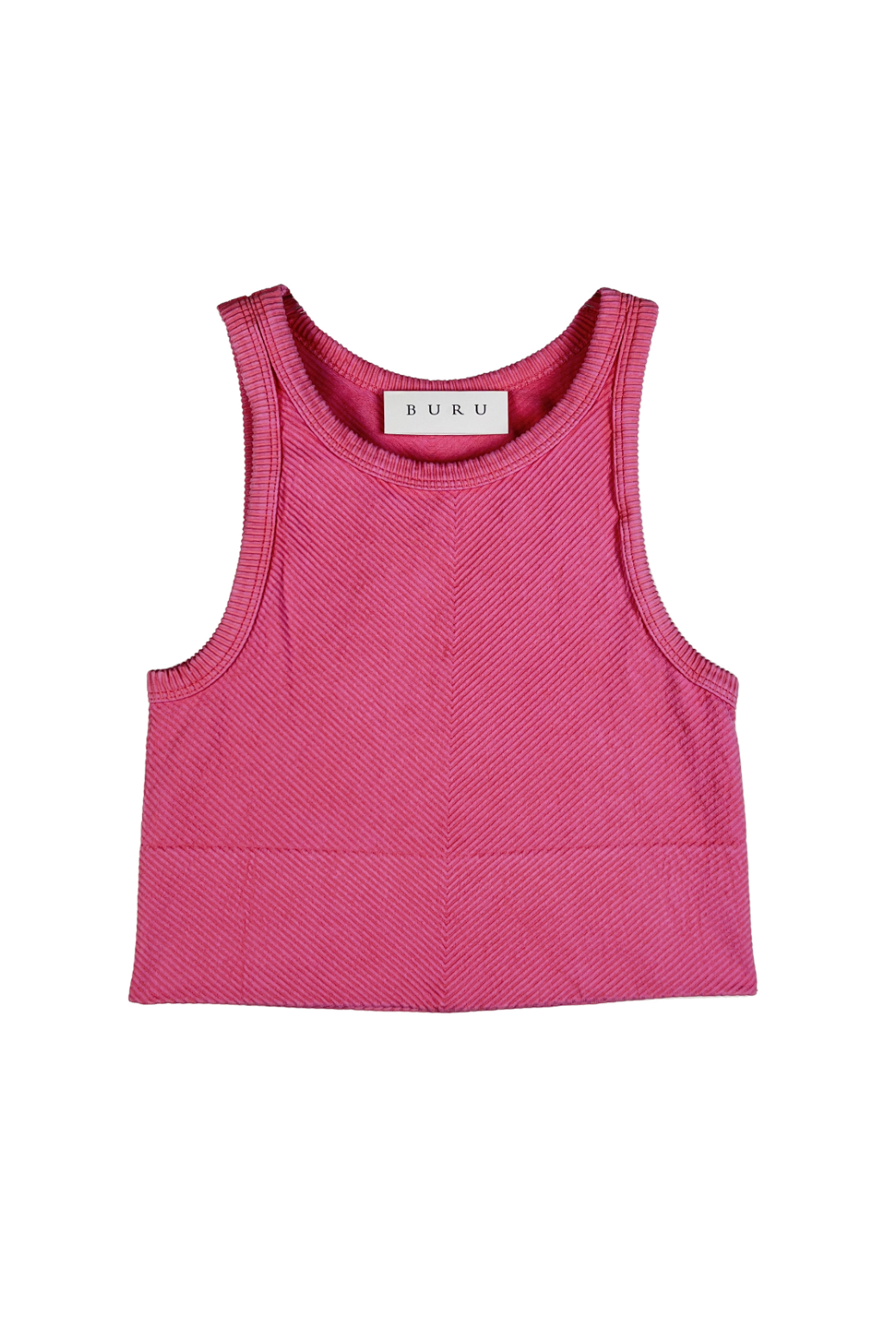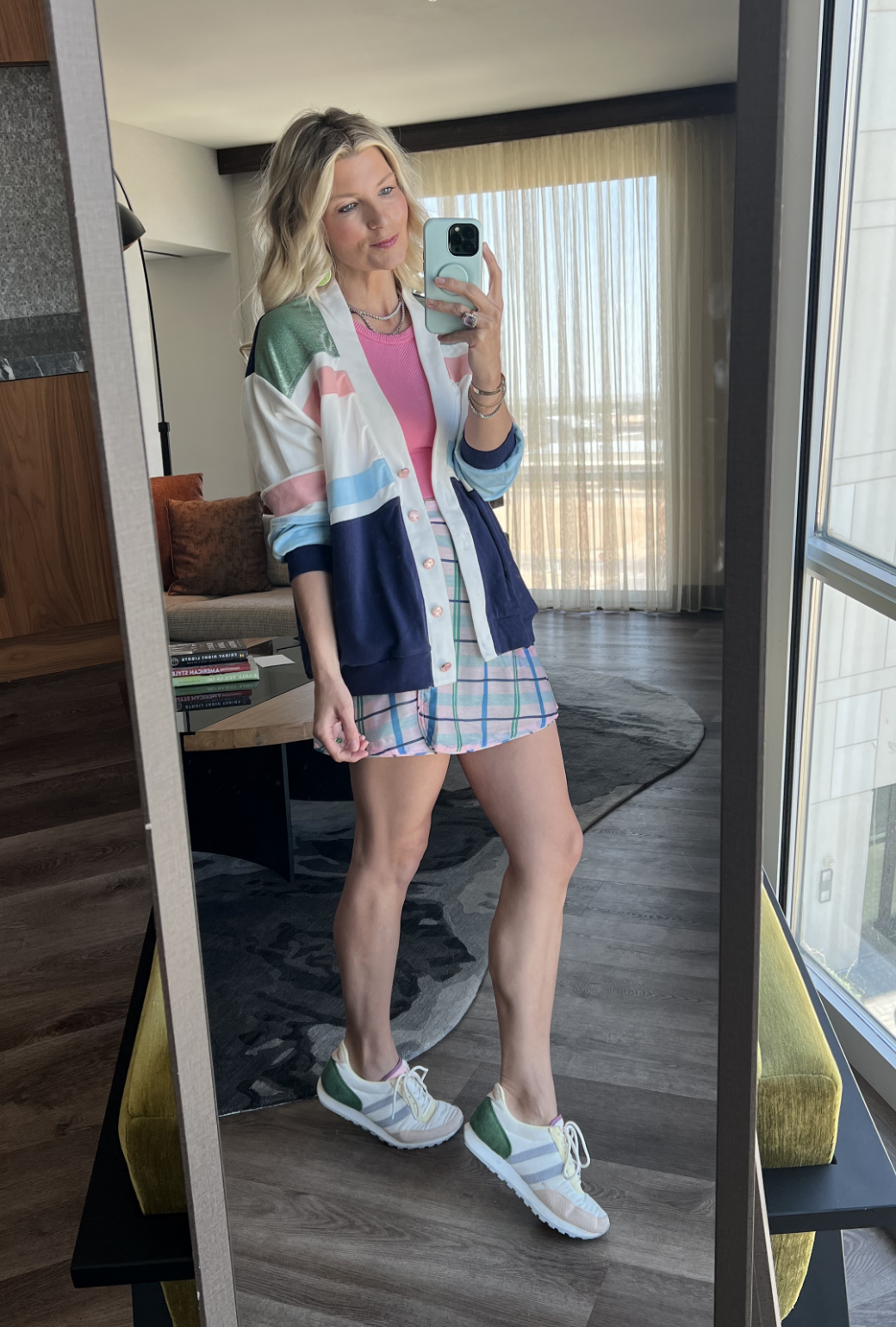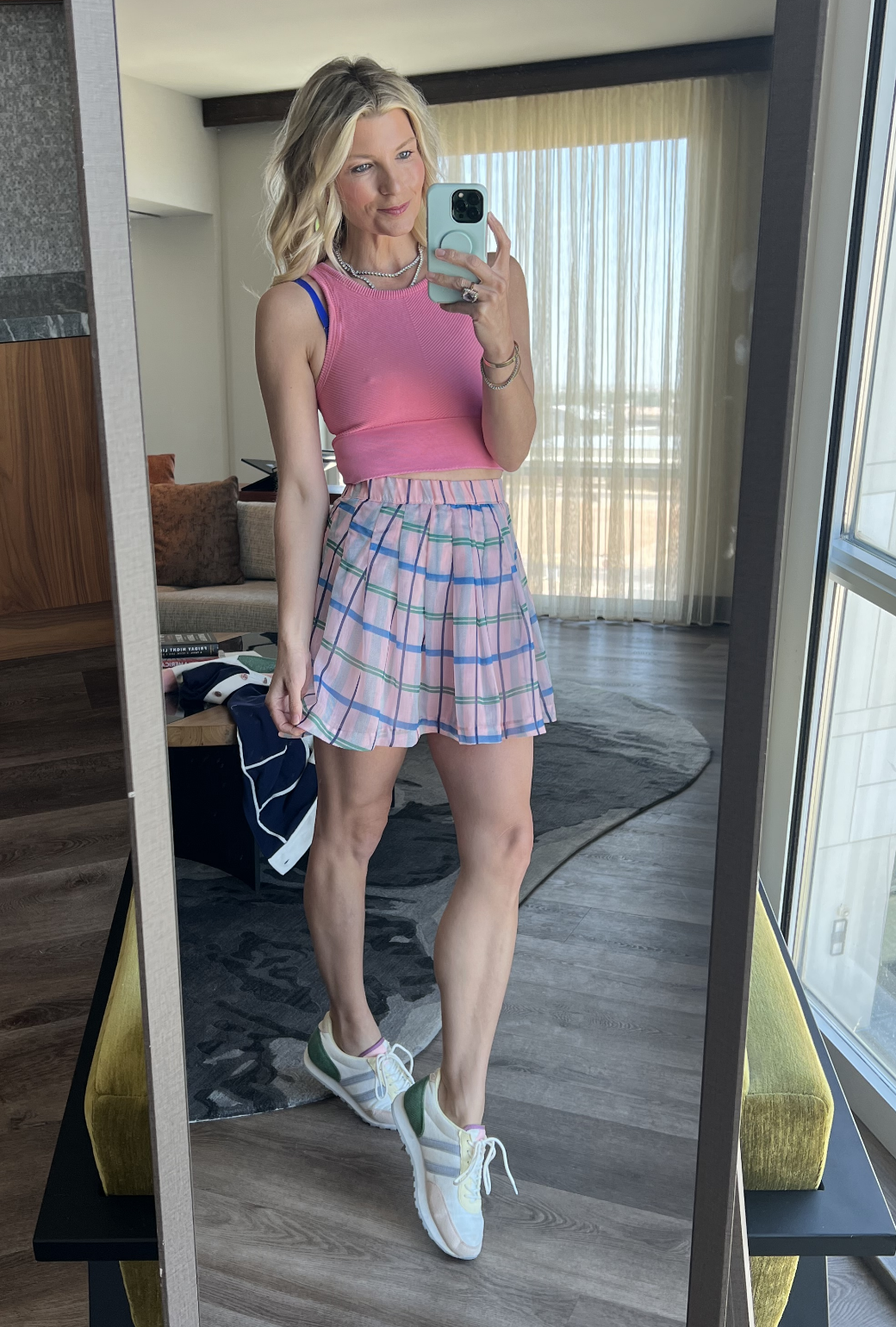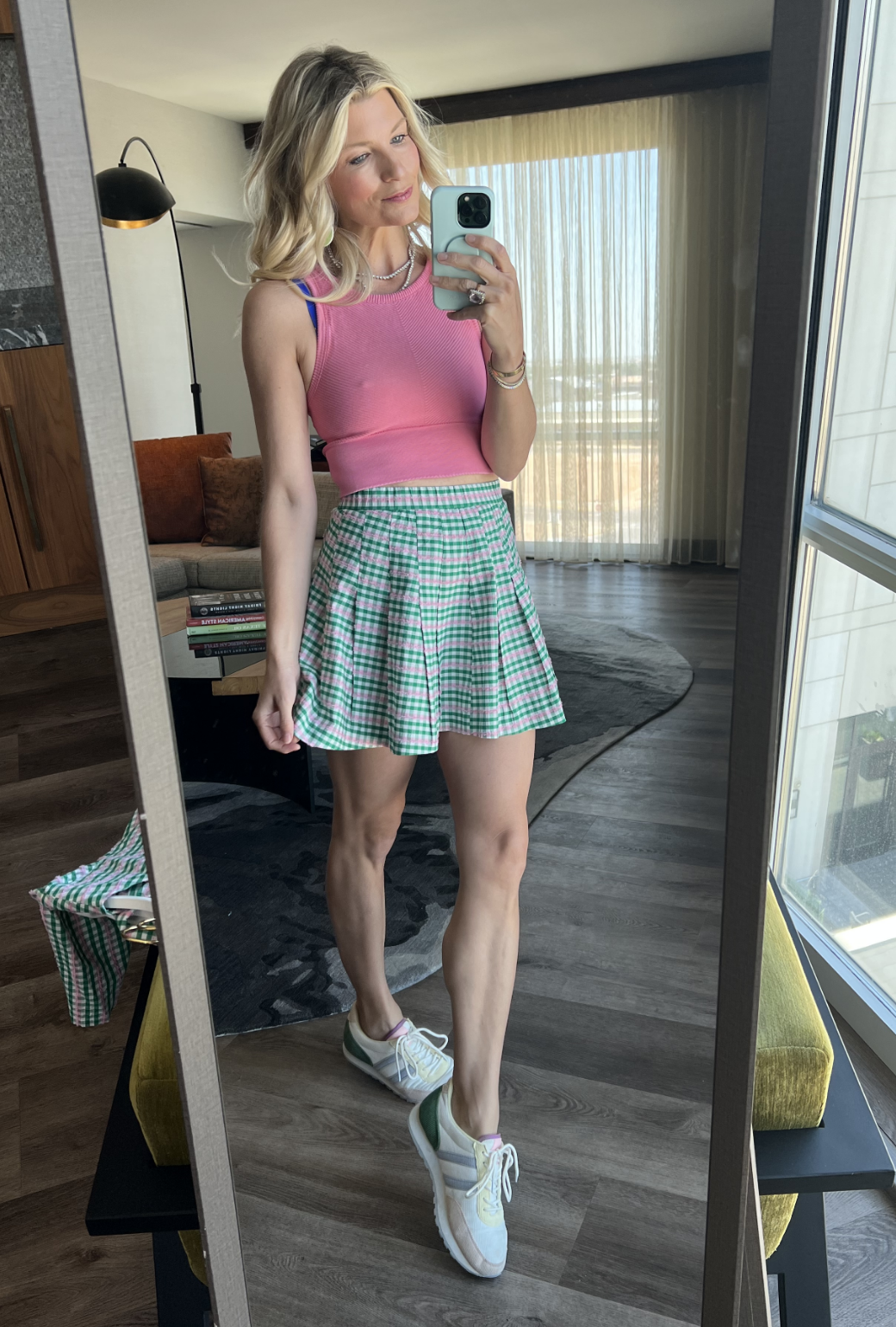 Tennis Top - Bubblegum
$48
Paired with any of our Classic Pleated OR Reversible Tennis Skirts, our Tennis Top, available in White or Pink knit offers easy, breezy style. The ribbed texture and wide band offers nice coverage for a cropped tank, though you could easily layer her over your sports bra for additional support.

Fabrication: Washable. 92% Nylon, 8% Spandex. For best results wash cold on the hand wash cycle. Do not dry!
Fit: One size fits many—size 0-12.
Made in the USA 
Tennis Top - Bubblegum
$48