The Making of Buru x Mary Orton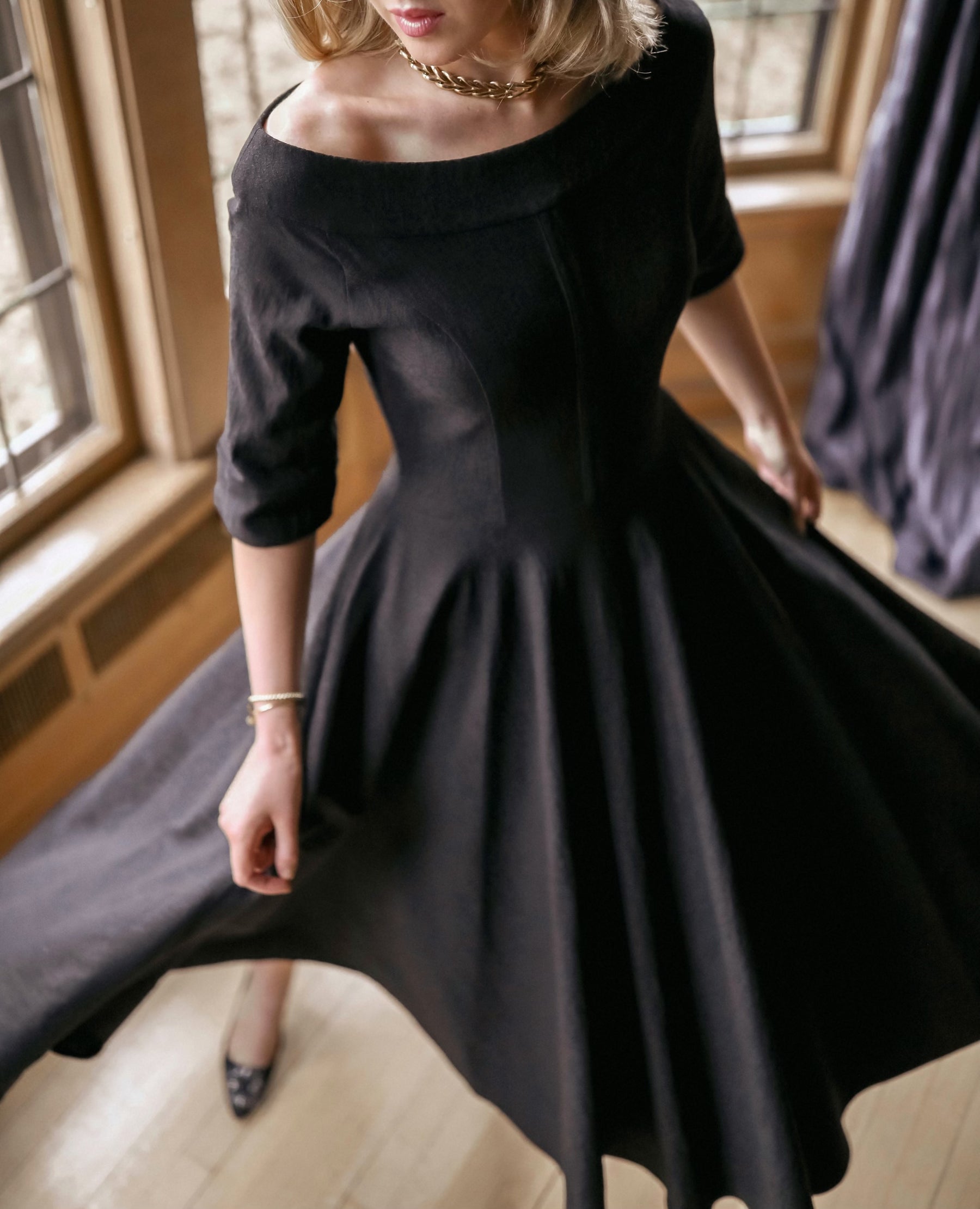 When Mary Orton first popped into my Instagram feed many a moon ago, it was love at first tiny little square.
At first glance, she's the epitome of perfection—perfect hair, perfect make-up, perfect children. But when you dive deeper into the world of Mary Orton, you discover that behind all that gorgeousness, is one of the funniest, most intelligent, most real and kindest humans on the internet.
I became obsessed with her quirky jokes and her ability to make fun of a situation or even of herself in such a charming way. One day in her stories (way back in early 2022), she shared a particular anecdote about a sexist internet troll, who shamed her for not completing her share of "household duties". 
I decided to slide into her DM's simply saying, "Perhaps we should do a dress collab with, "I don't cook" or "I don't take out the trash" embroidered into the hems. To my amazement, she responded with a resounding, "YES!" and we began exchanging emails.
A call was scheduled and then on the day of that call...life happened.
We were given the terrible news that my amazing mother-in-law was diagnosed with pancreatic cancer and had just months left with us. In looking back at the "making of BURU x Mary Orton", I realized that she was one of the very first people with whom I shared the devastating news.
Naturally she was gracious and understanding, but more than that—she shared her own stories of loss and illness and offered any and all support. I thought to myself, this is certainly the type of woman I want to collaborate with. This is the type of connection that takes the frivolous out of fashion. 
We tabled our chat for the moment, and then as they often do, the stars aligned. While traveling cross-country on one of our summer tours, we found ourselves in the same place as Mary. We met for a glass of bubbles and my internet "girl crush" turned real life "girl crush" real fast.
During our chat, we discussed a Mother's Day Collab and how perfect that would be! And then...life happened.
IN THE MOST BEAUTIFUL WAY...
Mary became pregnant with their third little girl!
So here we are, friends—it's November 7th of 2023 and our Buru x Mary Orton Collection launches in just two sleeps. From a DM sent in early 2022 to a 16-piece capsule at the end of 2023, this journey has been a winding road, but nothing but delightful.
In the collection, you will find a mix of classic Buru Silhouettes mixed with new styles, all made in our own Arts District Factory in Downtown Los Angeles using gorgeous dead-stock textiles, all locally sourced. Each piece is a reflection of Mary's timeless aesthetic in a rich color palette of textured materials.
Due to our thoughtful production methods, to more responsibly produce and reuse, many of the styles are limited edition, and once they sell out, they cannot be recut.  We so appreciate your support in our efforts to reduce waste and prevent over-production.
To help you make your selections, please explore the collection's full linesheet below with size ranges and pricing to help "plan your buy". 
Please join us at 9:30 EST on Thursday, November 9th for the official Buru x Mary Orton launch at this link.