Road Trip Diary: Grand Canyon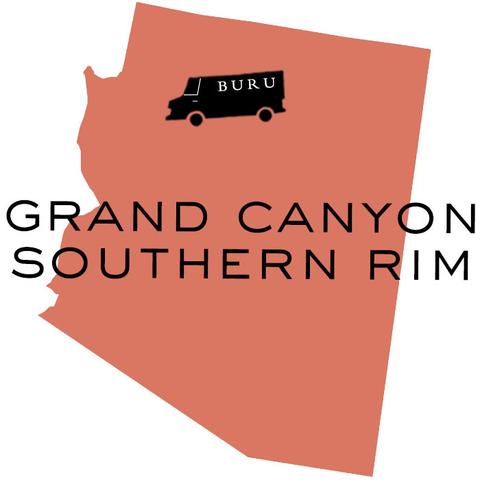 We are so excited to kick off our #BURUroadtrip2017 with one of our country's natural wonders—The Grand Canyon!
Truth be told, it will be the PG version of what the canyon has to offer. Mostly because of the ages of our kiddos, but also because—let's get real...I don't actually own hiking shoes!
I will be chronicling our entire trip as often as wifi allows, and I hope that you will follow along. I promise to sneak in fun treats and plenty of travel tips for you! Several of you took advantage our of discount code clue yesterday as I hinted to our first stop.
Brett, Olive and Baby Schafer are weighing in too—with survival tips and road trip style!
Morgan:
 
My laptop and chargers…always work to be done when kids are snoozing
Brett:
Olive:
Schafer:
Morgan:
Brett:
Olive:
Schafer:
My mom's boobs
Morgan:
Brett:
Olive:
Schafer:
Family Photo
A balmy 37 degrees kept our photo op short and sweet, but with a 3-month old and a 4-year old, 15 minutes was enough. No doubt the Canyon is stunning, but I didn't anticipate the little ones doing a full on photo shoot. We found a family that wanted their photo as well—so we did a little quid pro quo. Turns out they were actually from the same town in Ohio as Brett.  Small world.  Big hole.

Mini Hike (like 20 minutes tops with our littles)
This didn't actually happen.  Unless of course you count the walk from the BURU Van to the viewing deck as a hike. (Which it is totally not.). Kids need to be older for this...
This "lunch with a view" restaurant was a great family spot .  It's pretty much your only "fine dining" option (think cloth napkins, not Michelin stars) in the area. They have a nice children's menu, good salads and wine.  Note the wine.
Both children slept through the entire 3-mile trek of wolves, bears, bison and billy goats—but Brett and I had a jolly old time watching overfed bears lounge on the side of the road and domesticated wolves drink water from a turquoise trough for $55. Anyone picking up on my sarcastic tone?

Any thoughts on where we are heading next?

Here's a hint: Visiting a very remote "store"...rumor has it that the "Devil" wears the brand.
Enter your guess (just the city name) in all caps in the discount box at checkout to receive 25% off your entire purchase. Code expires: 2.22.17.
Click HERE for the full list of BURU Pop-Up Stops kicking off in Lexington, Kentucky on Saturday, February 25th!