Real MOM Sunday: The BURU White Label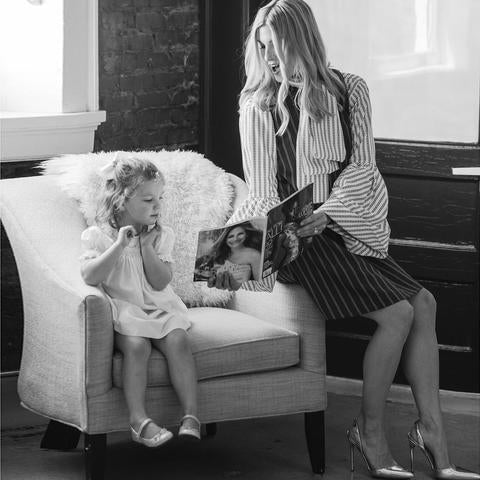 photo credit @leighwebber
Due to my love of all things alliteration, I typically don't publish my "Real Mom" posts on Sundays. Real MOM Monday just rolls off the tongue a little easier. But I had to share this post tonight.  Tomorrow is a big day for BURU, and I want to tell you why.
Thanks to friends, family, early supporters, and new customers we receive everyday, BURU will turn 3 (or 36-months in crazy mom talk) in late September.  They say life is not about the destination, it's about the journey. What a journey this has been for me. With every positive review and every negative one (a tougher pill to swallow, but often more helpful) I have tried to move this business forward—to grow it, to reach more mamas, to do whatever I can to make it to the next goal-line.
I have learned so much about the real needs and wants of mothers. I have learned that in all our differences, there are still thousands of common denominators between us. Behind my family and my faith, BURU has been the most rewarding experience of my life. The reason for that having actually very little to do with the business of it all, and so much more to do with the relationships I have made and all the moms that BURU has made feel comfortable in their own skin again after the changes (often challenging mentally and physically) that motherhood brings.
So what did I do with all these experiences and the knowledge gained from listening to thousands of mamas for 34-months?
I created the BURU White Label. (The BWL for short.)
And when our private label launches tomorrow, I so hope that I make them (aka YOU) proud. Or perhaps more importantly—that I give you what you want.
ATTAINABLE
All styles range between $60-$158
BEAUTIFUL
There's nothing "basic" about it
WEARABLE
For every phase of motherhood
WASHABLE
Dry cleaners are so last season
BURU White Label  =  #ElevatedMOMSTYLE!
Be sure to sign up for our newsletter (if you are not already on it) for the latest updates on the BURU White Label and please share with all your mama friends!  We would love to have your help spreading the word.

BWL LAUNCHES TOMORROW!
Save