Q&A with Lisa Furuland, Founder of DockATot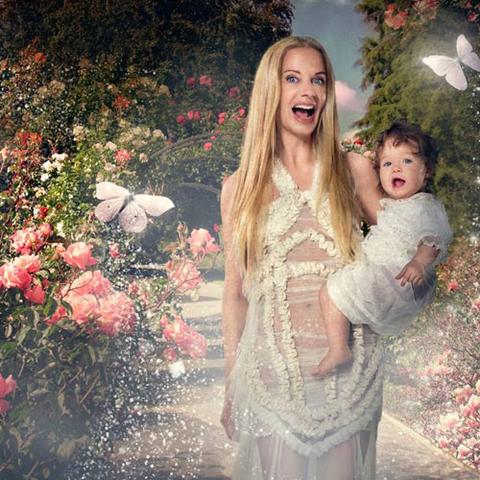 Lisa Furuland, founder of DockATot is a Swedish inventor with a keen eye for design. She's blessed with a very full and busy life with two boys and her husband. With her invention (DockATot) she's set her mission on helping families achieve a great night's sleep, every night. Her belief (and ours too!) is that sleep is so incredibly important to our health—as vital as oxygen and water.
We are so thrilled to have Lisa join our #BURUtastemaker Tribe! 
Don't miss our exclusive Q&A below with this talented innovator + shop her #momstyle on sale this week only!
Motherhood is my most important job! I love watching my kids learn about the world and helping them to become responsible and happy little adults. As much as I can, I prioritize family time before work. I know that these precious days when the children are young won't come back. When they are teenagers, I know I won't be thinking 'Oh, I wish I had gone on more conferences and business trips when they were young.' On the contrary, which sets the agenda for our lives and work at this point in time.
I have realized that it was bigger than changing my perspective; it made me. Motherhood is the pinnacle of my career. It's also made me more cognizant of my time. I'm very careful about how I choose to spend my time. Being with my family is priority number one so I make sure that everything else I do each day has a purpose.
Ilias, our first child, the boy who made us parents. He's ten and incredibly sensible and clever and caring. Number two, Troy, made Ilias a big brother. And what a great big brother he is! Troy's eight. He's the most charming and cheeky little man we could ever have wished for, topped with a great sense of compassion for others, both humans and animals.
I love fashion! I have a wardrobe that probably would allow me to change outfits three times a day every day throughout the year, but around the house—from where I do a lot of my work, from our top floor office—you're most likely to find me in a pair of skinny jeans.
Bilina-skirt
Another Scandinavian designer, too!
I wear skinny jeans almost every day!
This works amazing with a white tee shirt and jeans or over a flowing dress.
This would be perfect for lounging around after the beach this summer!
Can't go wrong with cashmere!
For chilly days in Sweden!
For when SUPin'
I love the no-fuss option of a one-piece romper and this one is beautiful!
Bag it! 
Skinny jeans, bootleg jeans, too, a sharply tailored blazer, a leather jacket, a pair of wedge ankle boots, a pair of cool clogs, some stylish tees and tops. And some really cool workout pieces that will make exercising fun!
When my first son, Ilias, was born, I got inspired to create something new in the baby and children's industry. I searched unsuccessfully for an alternative to the blanket, the cot and the baby lounger, something more snug and at the same time more versatile and completely safe. It has also been important to incorporate properties with health benefits. The wellbeing, safety and happiness of our babies are the objectives and inspiration of my creation.
All of it has been very exciting, but the best part for me is always hearing from other moms how much they love the product and how beneficial it has been for their wellbeing and overall quality of life.
We live in seaside town right outside of Stockholm. It's so child-friendly! We have a sporty and outdoorsy lifestyle with easy access to nature. It's got that small town feel. In our case, as we'd like to think of ourselves as a cosmopolitan family—with the English/Greek/South African/Swedish mix—we are fortunate to be able to mix Swedish life with a fair amount of traveling. Our second home is Greece, where we spend all summer. With a laptop and Wifi we can manage our three businesses from anywhere. That makes this setup perfect for us.
My days begin and end with spending time with my kids. I work from home and after breakfast and sending them off to school, I head to our upstairs office and am literally at my desk for the entire day on calls, approving designs, answering emails and making sure operations are running smoothly.
Being nurturing and allowing. To give my kids the tools to enable them to stay individual. We always try to give them opportunities through which they will grow and develop to the best of their abilities. Always with good manners, though!
 mother: warm and allowing
 wife: loving and touchy
 business owner: innovative
 product designer: inspired
friend: supportive
Bedtime Story:

Pippi Longstocking
Lullaby:

Johannes Brahms' Lullaby. Brahms was a 19

th

century Romantic composer.
Vacation spot:

Greece
Restaurant:

The best little tavern by the turquoise waters of the Aegean sea, in a secluded bay, where the road ends. For me to know, and you to find!
Children's Brands:

Dutch brand Scotch Shrunk.

How all encompassing it is and at the same time how much I would love it.
I do not allow myself to be limited by other people's limited imaginations.
I always do something I am a little not ready to do. And it seems to work. That's how I pave the way for things to happen. I stumble and fall at times, but what's a small bruise in the big scheme?!